Zered Bassett Real Street interview
A real leader in powerful East Coast skating, Bassett crushes gritty spots.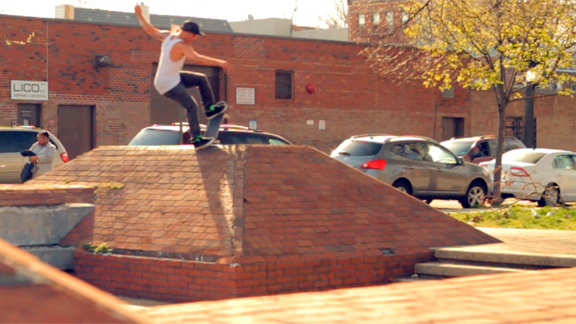 Real Street: Zered Bassett
26 years old, New York, NY
Real Street: Zered Bassett
Zered Bassett has built a career on solid, innovative and raw street skating. He's well respected by his pro peers and he's consistently mentioned in any conversation about the best guys pushing the limits today. Though he's entered contests in the past, the traditional one-minute run or jam format is not his favorite environment; put him in front of a video camera in the streets, though, and you're coming away with gold. So when the opportunity to compete in a video contest arose, we knew it'd be right up Bassett's alley.
ESPN.com: Tell us a little about filming for this Real Street video. How did it feel to film for this compared to filming for other video parts you've worked on in the past?
Zered Bassett: It was awesome. There wasn't much time and we were only allowed 10 tricks. Besides that, we just went out like we normally do, skating everyday. So it was pretty much the same as far as filming went.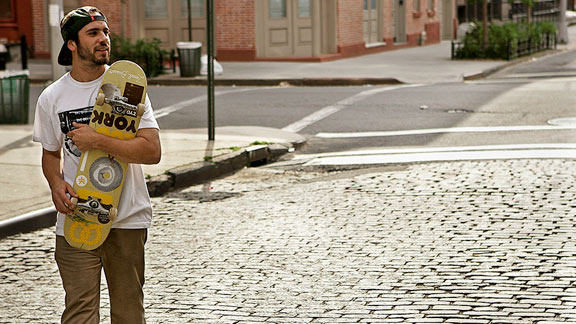 Sean CronanZered Bassett only walking where the streets aren't paved.
What filmer and editor did you work with for the Real Street vid and what's you're relationship like with him?
A few different guys, but R.B. Umali filmed most of it. He edited it, too. We've been filming together for about 10 years so it worked out well.
Keeping it East Coast?
Yeah man. R.B has lived in the city since I have. We got a good thing going.
Did anything crazy happen during the filming of this part?
Nothing too out of the ordinary. Filming for this is like filming for anything else; besides a few slams, nothing really.
What do you think of the whole concept of video part for cash and prizes as opposed to structured contest environments?
I think it's amazing and I am psyched to be a part of the first one. It's cool because it's what we do normally. There aren't thousands of people watching you so there's less pressure, I guess.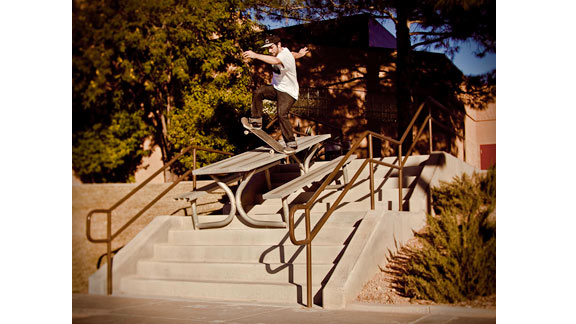 Sean CronanStepping up to a makeshift nightmare, Zered handles a nosebluntslide down this double set.
Was there anything you wanted to get for this part that you couldn't?
There was a ton of stuff. It was just such a short amount of time to film. What was it, like, two or three months? You just have to work with the time you are given and get what you can.
Of the other skaters in the Real Street contest, whose part are you looking forward to watching? Apart from yourself, who would you put your money on to win the whole thing?
Oh man, there are so many people. If I had to say anyone I'd say Leo Romero and Nick Trapasso. Those guys are amazing.
If you win, what will you do with the $50,000?
I think I'd just have to go out and throw a big ol' party with R.B.!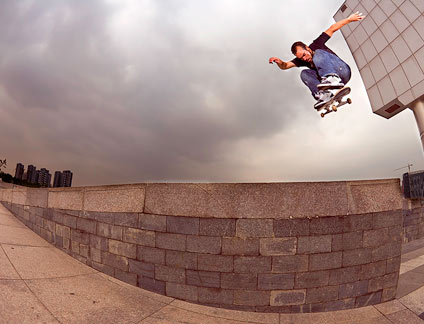 Sean CronanOn a recent trip to China, Zered came away with this blasted nollie backside flip.
ALSO SEE

Everything you need to know about X Games 16.
---
Results
---
Daily Coverage
---
Photos
---
BMX Video Highlights
Moto X Video Highlights
Skateboarding Video Highlights
Rally Video Highlights
---
12 skaters. 12 videos. Their vision. Their way. All for X Games gold. This is Real Street.
A new medal event for X Games 16, Real Street is the first contest of its kind. Twelve of the top individual pros in street skating each filmed 60-second video parts on street terrain for X, and all 12 video parts aired on the final day of the X16 telecast. A panel of pros -- Pat Duffy, Ed Templeton, Jamie Thomas and Geoff Rowley -- chose the winning part and awarded $50,000 and an X Games gold medal to Nick Trapasso. You, the fans, picked Zered Bassett as the fan favorite.
---
X16 Previews
---
Past X Games
---
30 For 30 X Games Special
---
More Action Sports
Be sure to check out ESPN.com/Action for all the latest in Skateboarding, Surfing, Snowboarding, Freeskiing, FMX and BMX.
X Games home | Action Sports home
MORE ACTION SPORTS HEADLINES
MOST SENT STORIES ON ESPN.COM