June, 9, 2014
Jun 9
12:00
PM ET
The ACC has come a long way in the national recruiting battles, mainly because of the quality assistants who have gravitated to ACC teams. The league's top five recruiters include veterans at Florida State, Miami, Clemson and North Carolina who have plenty of victories on the trail over the years. The rankings also feature a surprise from Tobacco Road.


May, 27, 2014
May 27
11:00
AM ET
Tim Brewster has a reputation for being one of the nation's best recruiters, going back to his time at North Carolina, Texas and even Minnesota, when he was able to lure quality prospect to the Golden Gophers. Brewster is now in his second recruiting class as
Florida State
's recruiting coordinator, and he's played a key role in helping the Seminoles land the
No. 3 class in 2014
and get off to a
fast start with the 2015 class
.
Brewster visited with RecruitingNation to talk about what it's like to recruit when you're the defending national champion, the challenges of building for the future and other national recruiting issues.
[+] Enlarge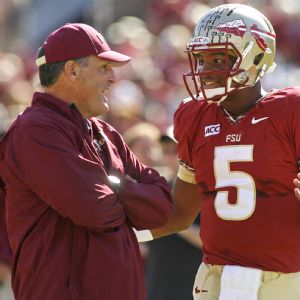 AP Photo/Phil SearsFlorida State recruiting coordinator Tim Brewster said cornerback is the biggest priority for the 2015 class.
How excited are you about the start of the 2015 class?
Tim Brewster:
It's extremely important we seize the momentum the national championship created. You're the national champion. There's one team that has that title, and that's Florida State. We need to build on that. We need to seize the moment. We need to spread our brand, and that's exactly what we're doing. At the end of the day, this 2015 recruiting class is going to go down in history as one of the great classes at Florida State. We're on an amazingly high caliber of kid in this recruiting class.
How do you juggle building the national brand without getting away from the Florida talent that helped FSU win the national title?
TB:
You'll never want to forget for one second about what made you great in the first place, and that's our home state of Florida. To us, we're the state champions in Florida. As the NFL draft dictated, far above other states, Florida produces NFL football players better than any state in America, and it's not even close. We understand very, very clearly that the best football players in America, the elite players, more than anywhere come from the state of Florida. First and foremost, we're always going to take care of the home state. We understand where our bread is buttered. The truly elite player nationally, we're going to get involved with, but we're not going to forget what made us great.
What do you see as the biggest needs that FSU needs to fill before signing day?
TB:
I would say corner for sure on defense is a big priority. Defensive tackle would be a close second, maybe defensive end. On offense, we're going to lose four out of five starting offensive linemen to graduation after this season. Last season, we had a phenomenal offensive line recruiting class, and it's just really critical to address that each and every year. We have to do well at those positions the rest of the way for our class to reach the type of success we expect.
Has the dawn of the College Football Playoff altered the way Florida State has had to recruit in any way?
TB:
I don't see it changing much of anything from a recruiting standpoint. Regardless of whether there's a playoff or whether the bowl system remains in place, you're going to need a certain amount of depth. Football is a 13-, 14-game season right now. It's not an NFL season, but it's considerable. Injuries are a big part of the game. The key is not having ups and downs in recruiting. Recruiting is a 24/7, 365-day lifestyle. It is a lifestyle. It is who you are. The minute you deviate from that lifestyle, it's going to bite you right in the ass.
In today's fast-forward world of recruiting, is the one phone call allowed in the spring evaluation period even important anymore?
TB:
It's totally changed today with social media. You're talking to kids by direct message. You're talking to kids on Facebook every week. To me, kids don't enjoy talking on the phone. Kids don't communicate on the phone. They're socially inept. I think social media has truly lessened the value of that one phone call. I don't think that one phone call means near as much today as it meant five years ago when you weren't in such direct contact with recruits on a regular basis.
Is the call then more important for the parents than the recruits?
TB:
To be honest, that one phone call is more important to speak to mom than it is the kid. I really do think that. To me, the key to the one phone call is making sure you're having a great conversation with particularly mom. My experience is that you win mom, you have a whole lot better chance to win dad and the son. So mom having a level of comfort is a key. When their baby says, "Mom, I want to go Florida State University," how does mom respond? Mom needs to be extremely positive, and the only way she's going to be positive is if you've gained her trust through the process. Recruiting mom is absolutely huge.
April, 22, 2013
4/22/13
9:00
AM ET
TALLAHASSEE, Fla. -- Over the past four months, Florida State won an ACC championship, a BCS game, reeled in another top-10 recruiting class and sent a handful of players into the NFL draft with first-round promise.
Given the recent spate of unsightly 7-6 seasons, Florida State seems to be in pretty fantastic shape. That, of course, is not the storyline that has taken shape since December. No, the convenient storyline has focused mainly on the coaching turnover that has left the Seminoles with six new assistants heading into the 2013 season.
What does the unusually large turnover say about coach Jimbo Fisher? What does it say about the program itself?
At this point, the storyline has become rote. Fisher already has his answers before the questions are asked, prepared to bat down the notion that this very strange offseason has been, well, strange.
He begins.
"You know," he says, "we were one of four teams in the entire country that did not lose a single assistant in my first two years here."
Pretty astounding, when you consider just how frequently assistants change jobs year to year. But what is more astounding is hiring seven different assistants in a two-month span. One of those assistants, Billy Napier, lasted a handful of weeks before moving on to Alabama.
As Fisher tried to defend the staff turnover, he proved the point others have made. Coaching change is common in this profession, especially at winning programs. But the type of coaching change Florida State just experienced is as rare as scoring a safety on consecutive plays.
[+] Enlarge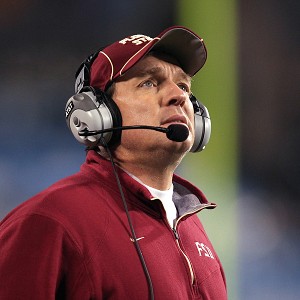 Streeter Lecka/Getty ImagesFSU coach Jimbo Fisher says he wasn't surprised by the amount of staff turnover this offseason.
Among programs that did not have a head coaching change, only Marshall had to replace more assistants than Florida State this past offseason. Point this out to Fisher and he shrugs.
"We took the attrition of three years and put it in one," Fisher says simply.
Was he surprised that he lost so many assistants?
"Not really. Last year was a big year," Fisher begins. "You go back and look at all the major jobs. When's the last time you saw four major SEC schools open?"
Not since 2004. His defensive coordinator, Mark Stoops, got the head coaching job at Kentucky and took assistant D.J. Eliot with him. Another assistant, Dameyune Craig, left for a co-offensive coordinator job at Auburn. Counting Napier, four assistants left for the SEC.
Fisher continues.
"The NFL has nowhere else to draw coaches from," he says. "And we had a lot of success. We're graduating players. Guys aren't getting in trouble. People want to know how you're having success. We had to have a proven commodity.
"We're the eighth-winningest team in the last three years. We were 30th the previous three years. We've jumped more than any team in the country. So people say, 'Wait a minute.' We all do research and look at who's doing good and ask, 'Why are they doing good? Are they doing something we're not doing?' People are saying, 'Let's get some of those guys and see why they're having success and are able to change the culture and change a program."
The other three coaches who left -- Eddie Gran (Cincinnati), Greg Hudson (Purdue) and James Coley (Miami) -- took coordinator jobs as well. Fisher points this out, too, and makes it clear he has never stood in the way of an assistant getting another job. After all, he allowed Stoops to interview at Kentucky in the middle of the season.
While all of the change may not look so great on the surface, the staff Fisher has assembled may in fact be better than the one he had his first two seasons with the Seminoles. When asked what he likes most about this staff, Fisher says, "No. 1, the experience. No. 2, their undaunting ability to work and put in hours. A lot of staffs you get recruiters or coaches. I think everybody on our staff can do both. We have a staff that's very solid recruiting and very solid coaching. It's hard to find nine guys capable that way."
Perhaps that is a slight dig at his past staff. But there is no questioning the credentials of the men tasked with elevating Florida State from ACC champ into yearly national title contender. All of them have won conference titles; three have won national titles.
Fisher keeps a running list of potential candidates with him, so he knew exactly whom to call when all these jobs came open. How they arrived in Tallahassee plays like a game of Six Degrees of Jimbo Fisher.
You have quarterbacks coach Randy Sanders, who crossed paths with Fisher when both were assistants in the SEC some years ago. He also coached new running backs coach Jay Graham at Tennessee in the 1990s. The two have known each other since Graham was 17.

You have defensive ends coach Sal Sunseri and defensive coordinator Jeremy Pruitt, who come from the Nick Saban tree that also produced Fisher. Sunseri and Fisher were on the same staff at LSU in 2000.

You have recruiting coordinator/tight ends coach Tim Brewster, who never worked with Fisher but recruited against him when he was at Texas and Fisher was at LSU.

Then you have special teams coordinator, linebackers coach Charles Kelly, who was a graduate assistant at Auburn in 1993 when Fisher was there. Kelly also played against Fisher the past several seasons while working at Georgia Tech. When Kelly was with the Jackets, and Pruitt with the Tide, the two shared ideas.
"Florida State has always been one of the schools I've always wanted to work at," Sanders said. "When I first got married and was first coaching, my wife asked me. I said this was one of the four schools in the country I'd love to work at some day. When the opportunity came along, I was excited to come to Tallahassee."
He echoed what all the other assistants said during their only media availability this spring: the desire to win a national title. Indeed, the intensity during spring practice seemed to be turned up a notch. Both Sunseri and Pruitt are quite boisterous and have no qualms about getting up close and personal with their players -- face to face mask.
On one particular afternoon last month, Sunseri kept getting after defensive end
Giorgio Newberry
. At one point, Newberry just slung his big arm around Sunseri's shoulder and chuckled.
"I give him a hug every once in a while," Newberry said. "I love Coach Sal. I love how he coaches me. He doesn't let us take plays off. We have to go hard every time, and we've got to do it his way. I like that. He'll chew me out and I'll be like, 'Yes sir' and I try to fix it."
Graham is not as in-your-face, but he demands excellence. That was not so easy to get adjusted to for some of the backs.
"He wants you to be great, so he has very high expectations,"
James Wilder Jr
. said. "It was hard getting used to it at first. He wants everything perfect."
Fisher has described the staff transition as seamless. He has veteran coaches that share his same philosophies and players who have embraced the changes. But the questions will linger on until kickoff in Pittsburgh on Sept. 2.
Perhaps even longer.
March, 29, 2013
3/29/13
3:30
PM ET
By
ESPN.com staff
| ESPN.com
NoleNation
has more coverage of the Florida State Seminoles:
From David Hale
: Former Minnesota head coach Tim Brewster is excited to be the new recruiting coordinator at Florida State, and he's not interested in tempering his enthusiasm.
From Corey Dowlar

: Miami recently offered Florida State wide receiver commitment
C.J. Worton
(Homestead, Fla./South Dade) and gave him something new to think about.
March, 13, 2013
3/13/13
1:46
PM ET
By
ESPN.com staff
| ESPN.com
TALLAHASSEE, Fla. -- Recruiting isn't for the tentative.
It's a constant job. Taking no for an answer isn't acceptable and an aggressive approach is key.
That's what separates the top dogs from the middle of the pack.
Florida State is hoping it has a few pack leaders in the high-end recruiters it hired in the offseason overhaul of the staff. Jeremy Pruitt already fits that mold and made an almost immediate impact, landing DeMarcus Walker and Jalen Ramsey in the final month of the 2013 cycle.
But Tim Brewster, who joins the staff as tight ends coach and recruiting coordinator after a year at Mississippi State, is arguably the biggest hire when it comes to recruiting impact. He could be the one Jimbo Fisher is hoping to see the biggest gains from. And he's also been given perhaps the toughest assignment -- recruiting South Florida.
"All the ballers in Miami just know I'm coming to getcha!! Let me know!! Go Noles!! #NoleNation." If that formal introduction from @TimBrewster, Brewster's Twitter handle, is any indication, then he seems up to the task.
Brewster's passion is evident to those with a Twitter account. He'll probably remind a lot of FSU fans of James Coley in that way. And Brewster will battle Coley, as well as many other top recruiters, for the talent-rich Miami-Dade County area.
He followed that tweet with this: "Need the 305 to know Doak is sold out 85,000 every home game......Wow!!"
Highlighting "the 305," the area code for Miami-Dade County, isn't just bravado, it's an absolute necessity.
Brewster has been around the block and knows he must get in good with players and coaches, and do it in a hurry.
To read the rest of Corey Dowlar's story, click here

.
March, 4, 2013
3/04/13
12:00
PM ET
Spring football is underway. Hurrah!
March, 1, 2013
3/01/13
12:00
PM ET
February, 28, 2013
2/28/13
12:00
PM ET
Hope you're having a great day.