June, 18, 2012
6/18/12
7:00
AM ET
Here are the most interesting stories Monday morning in the AFC East: Morning take: This is always a tricky subject. You can take the Tebow or Charles Barkley approach to role models in sports. But many choose to look up to athletes regardless.
Morning take: Tomlinson was New England's rival with both teams. One of Tomlinson's last big wins was in the 2010-11 playoffs where the Jets pulled off the upset at Gillette Stadium.
Morning take: Jones is one of Buffalo's fastest receivers, but he must stay healthy. The No. 2 receiver job is wide open for whoever steps up in camp this summer.
Morning take: Right guard is still a position with some questions for Miami. Longtime Dolphin Vernon Carey is no longer on the team and Miami is trying to find a stable answer.
June, 14, 2011
6/14/11
4:06
PM ET
When a debate over whether or not an accomplished player belongs in the Hall of Fame ensues, the cynic almost inevitably will say something along the lines of "Well, if there was a such thing as a Hall of Very Good, he'd be in it. But not the Hall of Fame."
Eight years ago, the Pro Football Researchers Association formed a Hall of Very Good.
The Hall's mission statement is "to honor outstanding players and coaches who are not in the Hall of Fame and are not likely to ever make it." A handful of players have made the Hall of Very Good and later been inducted into the Pro Football Hall of Fame in Canton.
The PFRA has announced its 20 nominees for this year's class. Prototypical examples include Cincinnati Bengals quarterback Ken Anderson, Oakland Raiders receiver Cliff Branch and Pittsburgh Steelers linebacker Andy Russell.
Three AFC East names also are in this year's group: Buffalo Bills head coach Lou Saban, Bills defensive tackle Tom Sestak and New England Patriots receiver Harold Jackson.
You can
see the list of inductees by visiting ProFootballResearchers.org
. Honorees with AFC East ties are Dolphins safety Jake Scott, Patriots receiver and kicker Gino Cappelletti and Patriots running back Chuck Foreman.
May, 17, 2011
5/17/11
5:39
PM ET
Four players with AFC East ties were chosen for
this year's College Football Hall of Fame induction class
.
Miami Dolphins
safety Jake Scott (Georgia),
Buffalo Bills
linebacker
Darryl Talley
(West Virginia), Bills fullback Bill Enyart (Oregon State) and
New York Jets
defensive lineman Marty Lyons (Alabama).
The stars of the class will be cornerback
Deion Sanders
(Florida State) and running back
Eddie George
(Ohio State).
Of the AFC East inhabitants, Scott had the most decorated NFL career. He won a pair of Super Bowls with the Dolphins and was MVP of Super Bowl VII, the game that capped their undefeated 1972 season. He's on the Dolphins' Honor Roll.
Talley played on Buffalo's conference title teams and is on the team's Wall of Fame. The Bills drafted Enyart 27th overall in 1969, but he spent only three seasons in the NFL.
Lyons never went to a Pro Bowl, but he was a member of the Jets' famed New York Sack Exchange.
April, 26, 2011
4/26/11
11:02
PM ET
Jim Mandich, a member of the undefeated 1972
Miami Dolphins
and a beloved broadcaster for the club, has died after a long battle with bile-duct cancer. He was 62.
"When you think about Jim Mandich," said teammate Kim Bokamper, "you think Miami Dolphins."
The Dolphins confirmed Mandich's death Tuesday night but didn't have immediate details. He was diagnosed with cancer in early 2010. Chemotherapy had left him gaunt, but he continued to be the unwavering voice of the Dolphins.
[+] Enlarge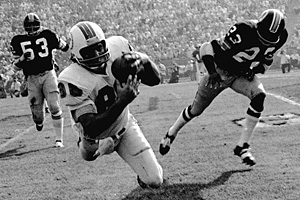 AP PhotoJim Mandich was a Dolphins tight end for eight seasons and accumulated 1,406 yards on 121 receptions. Mandich is shown here during Super Bowl VII in 1973.
He was a homer and unapologetic about it.
Former Dolphins running back Jim Kiick called the news "devastating."
"For the Dolphins organization, this will be very difficult," Kiick said. "Everyone -- former Dolphins all the way to the current players -- knew him as a teammate and a man."
Added Bokamper: "The scope of what he meant to the Dolphins can be measured by the people that respect him. You talk to Don Shula, you talk to Nick Buoniconti, you talk to Jake Scott, you talk to Larry Csonka and each one of those people respected Jim maybe like none other."
Hall of Fame receiver Paul Warfield said Mandich was "a man of character, committed, a loyal friend, a tremendous family man. You could depend on him. This is a loss for Miami."
Mandich was a Dolphins tight end for eight years, winning two Super Bowls. He earned the nickname "Mad Dog" for his recklessness on special teams and aggression going after the ball.
He finished with 121 catches for 1,406 yards and 23 touchdowns at a time when tight ends weren't prolific receiving threats. In 1974, he finished with more receptions and three times as many touchdowns as Warfield, who went to the Pro Bowl that year.
"He was a money player," former Dolphins safety Dick Anderson said. "When you go back to the 1972 season and some of the tight games we had, he made great, leaping catches. Whenever the ball got near him, he caught it."
Mandich set tight end records at the University of Michigan for catches and yardage. He was a Wolverines captain, the team's MVP and an All-American in 1969. He was inducted into Michigan's Athletic Hall of Honor in 1994 and the College Football Hall of Fame in 2004.
Warfield chuckled at the recollection of sharing an adjoining locker stall with Mandich. They had some things in common as fellow Northeast Ohioans who each joined the Dolphins in 1970. But there was a big difference: Warfield was an Ohio State man.
"His blood certainly was maize and blue," Warfield said. "He was one of the building blocks of that program, very instrumental in helping Michigan regain its status as a powerhouse. We often had many discussions and a few wagers."
Mandich also was an influential South Florida businessman in the trucking and construction industries and often mentored those around him.
Bokamper gleaned as much as he could from Mandich over the years, starting in 1976. That was Bokamper's rookie season and Mandich's penultimate with the Dolphins.
Not by complete coincidence, Bokamper also is a successful South Florida broadcaster. His business portfolio has included an Interstate Battery distributorship, a production company, a booking agency and a restaurant chain.
"Jim usually was the first and only guy that I called when I needed business advice," Bokamper said. "I just learned so much from him. There were times in my life he inspired me to figure it out and get it done.
"Jim was always a guy who looked at where he was, what resources were available and how he could maximize those resources. Unlike a lot of people who thought about doing things, he did them."
Even with all that, generations of Dolphins fans knew him as the charismatic voice of their team.
His signature "Awwww right, Miami!" call marked the team's big plays over the years. He also hosted a successful afternoon drive radio show on WQAM in Miami.
"You always knew where he stood," Anderson said. "He never pulled any punches.
"But he always had that winning attitude. He absolutely was a great teammate, a great friend."
Anderson's voice began to crack.
"I'm going to miss him," he said. "A lot of us are."
July, 8, 2010
7/08/10
12:00
PM ET
A weeklong look at current or former players or coaches with Hall of Fame potential in the division.
Buffalo Bills:
Steve Tasker
, special teams.
Claim to fame:
Tasker perhaps is the greatest special-teams ace in NFL history. He was a notable weapon on Buffalo's four consecutive AFC championship teams in the 1990s.
Case for enshrinement:
Tasker was so dominant in his role, the NFL changed its Pro Bowl rules to include special-teamers on rosters. He went to seven Pro Bowls, putting him in select company, and was named the MVP in 1993. He has been a semifinalist on the Hall of Fame ballot four times. The NFL Network named him the
ninth-best player -- of any position -- not in the Hall of Fame
.
Tasker blocked seven punts and made 204 special-teams tackles. He forced seven fumbles and recovered six. He returned kickoffs, punts and held on extra points and field goals. As a receiver, he caught 51 passes for 779 yards and nine touchdowns.
Case against enshrinement:
Special-teamers just don't get enshrined. Kicker Jan Stenerud is the only pure special-teamer with a bust. Legendary punter Ray Guy isn't in. No return specialist has been honored, either.
The common retort to that is one of the silliest sayings in football: Special teams are one-third of the game. Sorry, but that's not true. If each team plays a perfect defensive game and forces the opponent to go three-and-out on every possession, then special teams are needed once every four plays. And if football people truly believed special teams were that integral to the game, they would draft special teamers rather than fill out those units with offensive and defensive reserves.
Parting shot:
I'd like to see more special-teamers recognized in Canton. But unless there's a substantial change in selection philosophies, Tasker won't make it into the Hall of Fame.
Miami Dolphins:
Jake Scott, safety.
[+] Enlarge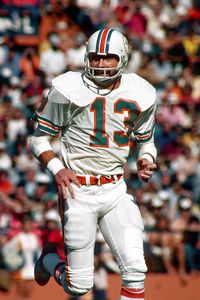 Malcolm Emmons/US PresswireMiami's Jake Scott was the MVP of Super Bowl VII.
Claim to fame:
Scott was among the greatest safeties and most dangerous punt returners of the 1970s. He was voted MVP of Super Bowl VII, when the Dolphins closed out their undefeated season.
Case for enshrinement:
Scott is one of the most overlooked players in NFL history. His career was relatively short, but it burned brightly. For five years in a row, starting with his second season, Scott went to the Pro Bowl and was named first- or second-team All-Pro.
Despite playing only nine NFL seasons, Scott recorded 49 interceptions, a total that ranked 18th all time when he retired. Hall of Fame safety Ken Houston played 14 seasons and finished with the same total. Scott still holds the Dolphins record with 35 interceptions. He added 14 more in three seasons with the
Washington Redskins
. Scott recovered 13 fumbles in his career.
He also was a slick punt returner. He holds Miami career records in returns and yardage and ranks third in average.
Case against enshrinement:
There's a stigma that comes with playing on the No-Name Defense. Only one player from that great unit, linebacker Nick Buoniconti, is in the Hall of Fame, and his cause certainly was helped by previous work with the Boston Patriots and by remaining in public view as a broadcaster.
Scott, meanwhile, became a recluse. He moved to Hawaii and for a time avoided attention at all costs. He reportedly declined the chance to be inducted into the College Football Hall of Fame because he wouldn't commit to attending the ceremony.
Also working against Scott, who never has made the cut to 15 modern-day finalists, is the dearth of safeties enshrined in Canton. Only seven have been inducted.
Parting shot:
Scott didn't play long enough to get traditional consideration. His best hope would be through the senior committee.
New England Patriots:
Adam Vinatieri
, kicker.
Claim to fame:
If Vinatieri is not the greatest clutch kicker in NFL history, then he's in a short conversation. He won the Patriots' first two Super Bowls with field goals in the final seconds.
Case for enshrinement:
Vinatieri has kicked for six Super Bowl teams, played in five Super Bowls and won four rings -- three with the Patriots and one with the
Indianapolis Colts
. He directly delivered a pair of Lombardi Trophies for the Patriots. He kicked a 48-yarder as time expired to win Super Bowl XXXVI and a 41-yarder with four seconds left to win Super Bowl XXXVIII.
In blizzard conditions at the end of the infamous Tuck Rule game, Vinatieri kicked a 45-yard field goal with 1:39 left in regulation to force overtime and then won it with a 23-yard field goal.
Vinatieri has been an All-Pro twice. He has kicked a record-tying five field goals in a postseason game twice and owns multiple playoff and Super Bowl records. He has scored the most points for a kicker (34) in Super Bowl history and converted the most field goals (seven) and extra points (13). His 177 postseason points rank first.
Case against enshrinement:
Stenerud is the only true kicker in the Hall of Fame.
Morten Andersen
and
Gary Anderson
will have to get in first, and the idea of quadrupling the number of kickers (if you consider Vinatieri the next one inducted after Andersen and Anderson) won't be an easy sell to the voters.
Vinatieri has led the NFL in scoring and field goals once and probably won't finish with attractive enough career stats. At 37 years old and showing signs of slowing down -- he played six games for the Colts last season because of hip and knee surgeries -- and he ranks 15th in scoring and 13th in field goals made. Players such as
John Carney
,
Matt Stover
and
John Kasay
have more. Vinatieri has kicked almost 100 fewer field goals than
Jason Elam
. Nobody envisions Canton when they think of those guys.
Parting shot:
Vinatieri provided two of the most indelible memories in Patriots history. As his career stands now, however, two big kicks won't overcome the circumstances of his position.
New York Jets:
Joe Klecko, defensive lineman.
[+] Enlarge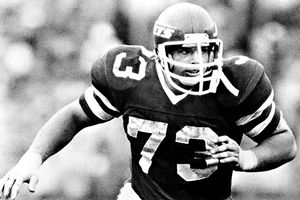 TSN/Icon SMIUnofficially, Joe Klecko recorded 20.5 sacks in 1981 as part of the New York Sack Exchange.
Claim to fame:
Klecko was a key member of the New York Sack Exchange defensive line. Many consider him the greatest Jet not in the Hall of Fame and one of the best sixth-round draft picks of all time.
Case for enshrinement:
Klecko was the first player to make the Pro Bowl at three positions. He went as a defensive end in 1981, a defensive tackle in '83 and '84 and a nose tackle in '85. To illustrate his importance, the Jets made his No. 73 the third number retired in club history after Joe Namath and Don Maynard.
Unlike the Fearsome Foursome or Purple People Eaters, the Sack Exchange doesn't have a single Hall of Fame representative. While Mark Gastineau's histrionics garnered the most attention, Klecko was the most complete player of the four. He was a dangerous pass-rusher and nasty against the run.
Klecko unofficially recorded 20.5 sacks in 1981 and notched at least one sack in 10 straight games, a franchise record.
Case against enshrinement:
What hurts Klecko is that he somehow remained relatively anonymous in New York. He was overlooked because he played thankless positions and was trumped by Gastineau's sack dances.
Klecko also played on some lousy teams. The Jets went to the playoffs only four times during his tenure (1977 through 1987). Once was in the strike-shortened 1982 season and he was hurt for the 1986 postseason.
Parting shot:
Klecko never has made the cut of 15 modern-era finalists. He might need to rely on the senior committee.
June, 30, 2010
6/30/10
1:00
PM ET
Notable players:
QB Bob Griese, QB Earl Morrall, RB Larry Csonka, RB Mercury Morris, WR Paul Warfield, C Jim Langer, G Bob Kuechenberg, G Larry Little, DE Bill Stanfill, MLB Nick Buoniconti, SS Jake Scott, FS Dick Anderson.
[+] Enlarge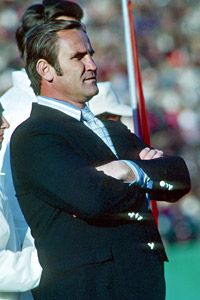 Malcolm Emmons/US PresswireDon Shula guided the 1972 Dolphins to a 17-0 record.
Analysis:
As it turns out, you can argue with perfection.
The obvious choice for the greatest team in
Miami Dolphins
history is 1972, the historic season in which they went undefeated and claimed their first championship.
But some important members of that team have claimed the 1973 edition was even better, although it lost two games against better competition before closing out the season with its second straight Super Bowl victory.
"The question is, do I think my team is better than it was a year ago?" coach Don Shula said after the follow-up title. "There's no question about it. I think we're a better football team than we were a year ago at this time. I think we've gone one step beyond last year's football team. Even though we were 17-0, a perfect season, going back-to-back on Super Bowls is more meaningful."
With all due respect to Coach Shula, perfection won't take a backseat here.
The '72 Dolphins played a pretty feeble schedule, but they ranked first in total offense, scoring offense, total defense and scoring defense. They beat their opponents by an average margin of 15.3 points in the regular season despite losing Griese to a broken ankle in October.
In the playoffs, they dispatched a pair of teams with double-digit victories, the
Cleveland Browns
and
Pittsburgh Steelers
.
The Dolphins easily beat the NFC's top-seeded
Washington Redskins
in the Super Bowl and would have shut them out if not for Garo Yepremian's flubbed field goal that turned into the Redskins' only points.
Most impressive win:
Down 10-7 in the third quarter and on the road against the Steelers in the AFC Championship Game, Griese replaced Morrall and directed a pair of touchdown drives in a 21-17 victory.
Forgiving schedule:
The Dolphins feasted on a schedule that was one of the weakest in NFL history. In the regular season, they played no playoff clubs and just two that finished with winning records. Six opponents won four or fewer games. The combined record of their regular-season foes was 70-122-4.
Honorable mention
1973:
Some assert Miami's back-to-back championship team was better than the one that went undefeated. It held opponents to single-digit points eight times, including the
Minnesota Vikings
in the Super Bowl.
1984:
Dan Marino
threw for 5,084 yards in propelling the Dolphins to a 14-2 record and the AFC championship. Marino's lone Super Bowl appearance ended in a miserable loss to the
San Francisco 49ers
.
1971:
Miami's motivation for its historic 1972 season was losing the Super Bowl to the
Dallas Cowboys
after going 10-3-1 and shutting out the Baltimore Colts in the AFC Championship Game.
1983:
Marino's rookie season was electric. He took over for David Woodley, who had guided the Dolphins to the Super Bowl in a strike-shortened season. Even more impressive was the No. 1-rated Killer B's defense.
June, 5, 2010
6/05/10
11:56
AM ET
By
ESPN.com staff
| ESPN.com
May, 9, 2010
5/09/10
10:58
AM ET
Miami Dolphins
Buffalo Bills
New England Patriots
New York Jets
March, 12, 2010
3/12/10
1:50
PM ET
To mark the NFL's 75th draft next month, the league has launched a neat venture to sort out the 75 greatest draft picks and
determine the all-time most valuable selection
.
NFL.com editors narrowed each team's list of candidates down to the top 10, which seems a little unfair to the organizations steeped in history. The Dallas Cowboys' 20th most impressive pick is more deserving than the Houston Texans' sixth.
[+] Enlarge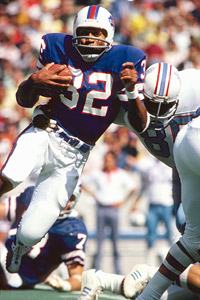 Malcolm Emmons/US PresswireO.J. Simpson is one of the best selections the Bills ever made.
I disagree with the decision to include players who didn't suit up for the teams that drafted them. For instance, tackle Leon Gray is listed for the Dolphins, kicker Gary Anderson for the Bills and punter Craig Hentrich for the Jets.
How can they be considered great draft picks if the teams that evaluated them declined to include them on their final rosters? Sounds to me like they were accidental draft picks more than savvy selections.
But if that's how they're going to do it, then I'd like to see Gary Fencik, a 10th-round pick in 1976, listed under the Dolphins.
Anyway, each team has 10 candidates fans can choose from when voting through April 18 at NFL.com. Parts of the list will be revealed on NFL.com and the NFL Network beginning April 19. The top 10 will be saved for the draft telecast.
The AFC East candidates, in alphabetical order:
Buffalo Bills:
Gary Anderson (seventh round, 1982); Ruben Brown (first round, 1995); Joe DeLamielleure (first round, 1973); Jim Kelly (first round, 1983); Reggie McKenzie (second round, 1972); Andre Reed (fourth round, 1985); O.J. Simpson (first round, 1969); Fred Smerlas (second round, 1979); Bruce Smith (first round, 1985); Thurman Thomas (second round, 1988).
Miami Dolphins:
Dick Anderson (third round, 1968); Larry Csonka (first round, 1968); Leon Gray (third round, 1973); Bob Griese (first round, 1967); Sam Madison (second round, 1997); Dan Marino (first round, 1983); Jake Scott (seventh round, 1970); Dwight Stephenson (second round, 1980); Jason Taylor (third round, 1997); Zach Thomas (fifth round, 1996).
New England Patriots:
Tom Brady (sixth round, 2000); Nick Buoniconti (13th round, 1962); John Hannah (first round, 1973); Mike Haynes (first round 1976); Lee Roy Jordan (second round, 1963); Ty Law (first round, 1995); Curtis Martin (third round, 1995); Lawyer Milloy (second round, 1996); Richard Seymour (first round, 2001); Andre Tippett (second round, 1982).
New York Jets:
Joe Fields (14th round, 1975); Mark Gastineau (1979); Craig Hentrich (eighth round, 2000); Keyshawn Johnson (first round, 1996); Joe Klecko (sixth round, 1977); Mo Lewis (third round, 1991); Joe Namath (first round, 1965); Marvin Powell (first round, 1977); John Riggins (first round, 1971); Wesley Walker (second round, 1977).
January, 26, 2009
1/26/09
9:18
AM ET
Posted by ESPN.com's Tim Graham
If you haven't had a chance to read the compelling Super Bowl MVPs feature ESPN.com unveiled Monday morning, do yourself a favor and check it out.
With that in mind, and with no reason other than history to write about the AFC East in the Super Bowl, I was inspired to take a look back at the division's six MVPs from the big game and rank them in order of their performance.
Seven AFC East teams have won a Super Bowl, but when the Baltimore Colts did it, Dallas Cowboys linebacker Chuck Howley won the award -- the lone player from a losing team to pull it off.
| | |
| --- | --- |
| | |
| | Andy Lyons/Getty Images |
| | Tom Brady has a pair of Super Bowl MVP trophies, including one following Super Bowl XXXVIII. |
1. Larry Csonka, Super Bowl VIII
In one of the Super Bowl's most dominant rushing performances, Csonka trudged for a then-record 145 yards and two touchdowns to power the Miami Dolphins past the Minnesota Vikings, 24-7, at Rice Stadium.
Csonka's relentlessness -- his 33 attempts still rank third in Super Bowl history -- didn't leave much else to do. Bob Griese threw seven passes to complete back-to-back championship seasons.
2. Tom Brady, Super Bowl XXXVIII
For the second straight Super Bowl, with the score tied and with a little more than a minute to play, Brady deftly guided the New England Patriots to a game-winning field goal, this time to beat the Carolina Panthers, 32-29, in Houston.
Brady's 32 completions are a Super Bowl record. His 354 yards rank fifth. He threw three touchdowns and one interception.
3. Tom Brady, Super Bowl XXXVI
Brady's heroics hold special meaning for Patriot Nation, helping to secure the team's first championship after so many years of futility. He took over with the score tied and no timeouts with 1:21 to play and completed 5 of 6 passes -- the incompletion was a spike to bring Adam Vinatieri onto the field for a 48-yard field goal to beat the St. Louis Rams.
But this MVP takes a back seat to XXXVIII because Brady's numbers were pedestrian by comparison: 16 of 27 for 145 yards and one touchdown. That 8-yard scoring toss to David Patten was the only touchdown New England's offense produced.
4. Deion Branch, Super Bowl XXXIX
A rarity for offensive players, Branch earned Super Bowl MVP honors without scoring a touchdown in the Patriots' 24-21 victory over the Philadelphia Eagles.
Branch, who was limited to 35 catches in the regular season because of injury, became one of only five receivers to win the MVP. He tied a Super Bowl record with 11 receptions (Jerry Rice, Dan Ross, Wes Welker) and 133 yards. Branch's 21 catches in two Super Bowls stand alone.
Only 103 of Brady's passing yards went to other receivers. On one third-quarter touchdown drive, Branch caught four passes for 71 yards.
5. Joe Namath, Super Bowl III
The AFC East was two years from formation then, but we're going to include this seminal game anyway.
I'm not ranking these based on historic symbolism. Had Broadway Joe not uttered his famous guarantee beforehand, he would not have been the MVP of the New York Jets' 16-7 upset of the Colts.
The lasting image from the AFL's momentous victory is Namath wagging his finger No. 1 as he ran off the Orange Bowl field, but the only special aspect of his stats was that he didn't throw an interception. He completed 17 of 28 passes for 206 and zero touchdowns. Yawn.
Matt Snell should have been the MVP. He ran 30 times for 121 yards and the Jets' lone touchdown and caught three passes for another 40 yards. The Jets' defense also recorded five takeaways.
6. Jake Scott, Super Bowl VII
Appropriately enough, a defensive player was selected for the lowest-scoring Super Bowl, a 14-7 Dolphins victory over the Washington Redskins in the L.A. Coliseum. The Dolphins would have recorded a shutout if not for kicker Garo Yepremian's absurd fumble that was returned for a touchdown.
Scott is one of only two safeties (Dexter Jackson) to be honored. He had two interceptions, including one in the end zone he returned 55 yards in the fourth quarter to lock down the championship.