June, 12, 2012
6/12/12
12:00
PM ET
I have gone over the
good and bad
of the
Miami Dolphins
signing of colorful receiver
Chad Ochocinco
to a one-year contact Monday. But one thing I haven't touched on is Ochocinco's personality -- or lack thereof in 2011.
Here is some personal background: I've covered Ochocinco in some capacity since 2004. The
Cincinnati Bengals
were my first NFL beat eight years ago when Ochocinco was growing with quarterback
Carson Palmer
and entering his prime. I eventually switched to the
Cleveland Browns
but kept close tabs on the Bengals, who were in-state rivals and played twice a year. I also covered Ochocinco last year with the Patriots.
[+] Enlarge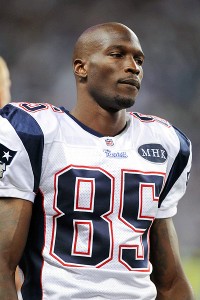 Mike Carter/US PresswireChad Ochocinco finished with just 15 catches in one season with the Patriots.
I've seen Ochocinco up close at his best (Bengals) and at his worst (Patriots). And I firmly believe he's is one of those players who must be a free spirit and let his personality show to be at his best.
The "Patriot Way" obviously doesn't work for Ochocinco. It's hard for him to stay quiet, and if he does, you're taking away his edge that's made him successful in his career. Ochocinco also can be a freelancer on the field, which is something Palmer worked through in Cincinnati. But quarterback
Tom Brady
and coach Bill Belichick were not going to let that fly in New England.
But how will things work in Miami?
Will the Dolphins let "Ocho be Ocho" in the first year under head coach Joe Philbin? Miami is trying to establish a new program, and Ochocinco saying and doing zany things could make for a circus atmosphere. It was that way in Cincinnati when Ochocinco would guarantee victories, change his last name and get fined for creative touchdown celebrations. But Bengals coach Marvin Lewis found the right balance and got the best out of him on Sundays. He is not a bad teammate. Ochocinco is just different and has much more personality than most people.
If Ochocinco is told to shut up, like he was in New England, Miami probably won't get the best of what he has left. Philbin might have a hard time figuring that balance out in his first year. It's not an easy task for any head coach, let alone a rookie.
Personally, I don't think Ochocinco is washed up. Sure, he's no longer in his Pro Bowl prime. But Ochocinco is better than the 15 receptions he had last season.
The key will be if the Dolphins are able to handle Ochocinco's free spirit -- on the field and in the locker room.
June, 8, 2012
6/08/12
1:00
PM ET
The salary cap is an issue for all 32 NFL teams. Therefore, the
New England Patriots
had to set a hierarchy between
Rob Gronkowski
,
Aaron Hernandez
and
Wes Welker
in considering long-term deals for the pass-catchers.

Gronkowski
On Friday, New England made its choice, and it was a wise one. The Patriots agreed to a six-year contract extension first with Gronkowski, their Pro Bowl tight end.
ESPN's Adam Schefter reports
the extension is worth $54 million.
Gronkowski is 23 and coming off a record-setting season in which he caught 90 passes for 1,327 yards and 17 touchdowns. He is the most valuable player of the three, and his rookie contract was set to expire in 2014.
Hernandez, 22, also is coming off a career year. His rookie contract runs out in 2014. Welker, 31, signed a one-year franchise tag tender for $9.5 million and will be an unrestricted free agent in 2013.
The chances of New England keeping this dynamic trio together beyond 2013 are slim. Gronkowski, Hernandez and Welker are among the best at their respective positions, and paying them all market value would tie up too much of the salary cap in three players who have similar roles.
Welker pushed for long-term security this offseason. But the Patriots wisely balked because Gronkowski was the primary target.
With "Gronk" in the fold for the long haul, New England's next step is to choose between Hernandez and Welker. The Patriots have a shot to sign one of the two players to a long-term extension, especially if they wait another year. That will be an interesting decision, considering the Patriots already have a tight end in front of Hernandez, but he's nearly a decade younger than Welker.
But signing Gronkowski first was a no-brainer. He has yet to enter his prime and is arguably the best tight end in the NFL. But 2012 might be the last time you see Gronkowski, Hernandez and Welker together on the same team, depending on what the Patriots decide to do next.
AFC EAST SCOREBOARD
Thursday, 10/16
Sunday, 10/19