February, 4, 2011
2/04/11
3:05
PM ET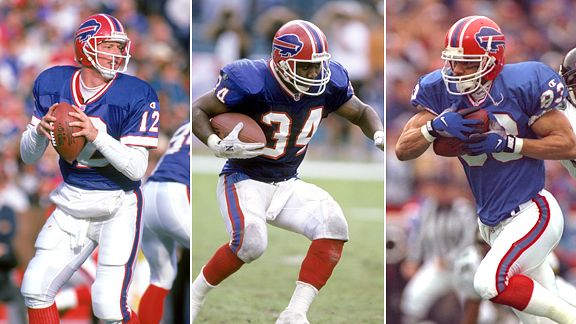 Getty ImagesJim Kelly, Thurman Thomas and Andre Reed were key cogs in four Bills Super Bowl teams put together by former Bills GM Bill Polian.
Can a team put too many players into the Pro Football Hall of Fame?
Bill Polian doesn't think so.
Polian assembled the
Buffalo Bills
teams that went to four straight Super Bowls. Five members of those teams already have bronze busts in Canton: quarterback
Jim Kelly
, running back
Thurman Thomas
, receiver
James Lofton
, defensive end
Bruce Smith
and head coach Marv Levy. Bills owner Ralph Wilson has been enshrined, too.
"It seems like every second or third year somebody gets inducted into the Hall of Fame and we have a reunion and get to reflect on it," Polian told me Thursday night. "It's a big family that has stuck together and still stays in touch.
"It's a blessing. To be associated with guys like that? It's a special, special group."
Polian insisted more Bills belong in the Hall of Fame and is bothered that wide receiver
Andre Reed
hasn't gotten in yet.
Reed could get the Canton call Saturday
. He is among the 15 finalists who will be evaluated by the selection committee for five openings on the 2011 class.
"It's shocking to me that he's not viewed as a shoo-in Hall of Famer," Polian said. "Andre Reed was our biggest big-play player on a team that went to four Super Bowls. How he could not be included in the Hall of Fame when he's one of two guys who dominated is beyond me.
"Go with the facts. Don't go with perception. Go with reality because if you go with reality, you have to say Andre Reed belongs, without question. To me, it's just baffling."
That would give the Bills five Hall of Famers
who played or coached all four Super Bowl teams. Lofton played on only three of them. Bills owner Ralph Wilson also has been inducted.
Put that group up against the
New England Patriots
, who won three Super Bowls in four years.
"The teams are comparable," Polian said.
There
aren't that many slam-dunks
from all three of New England's championship rosters.
Head coach Bill Belichick and quarterback
Tom Brady
are surefire Hall of Famers. Beyond that,
Adam Vinatieri
has a strong case for his heroics, but there are no guarantees for kickers. Jan Stenerud is the only Hall of Fame kicker or punter. Maybe defensive end
Richard Seymour
or cornerback
Ty Law
will be considered.
Beyond that, much of the Patriots' roster was comprised of semi-stars such as linebackers
Tedy Bruschi
and
Mike Vrabel
, who went to one Pro Bowl apiece, and transients.
That the 1990s Bills will send more players to Canton than the 2000s Patriots is fascinating to me. It shows how incredible the Patriots have been at navigating free agency and the draft to maintain a consistent winner with a fluctuating roster -- and how truly magnificent that collection of talent was for Buffalo.
"That'll never happen again," Reed told me last week. "You won't see an assemblage of players like that -- at least not in Buffalo. I know that."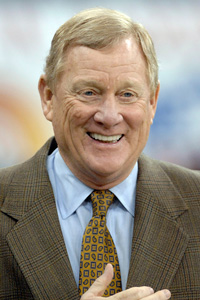 Al Messerschmidt/Getty ImagesFormer Bills GM Bill Polian thinks seven players from Buffalo's 1990s Super Bowl teams should be Hall-of-Famers.
Those Bills teams also featured offensive linemen
Kent Hull
and
Jim Ritcher
, linebackers
Cornelius Bennett
,
Shane Conlan
and
Darryl Talley
and special-teams star
Steve Tasker
.
Polian is an advocate of Tasker's induction into Canton, too.
"Steve Tasker was, pound-for-pound, the greatest special-teams player ever to play," Polian said. "If you value special teams, then Steve Tasker belongs in the Hall of Fame. I am also an unabashed Ray Guy fan.
"I've seen every player that's played in this game since 1977, and I can tell you Ray Guy literally changed the game -- as did Steve Tasker."
So that would make at least seven Hall of Famers from the 1990s Bills if Polian had his way.
When you consider how much talent Polian gathered with the Bills -- and his success with the
Carolina Panthers
and
Indianapolis Colts
since then -- there's no way you can't consider Polian himself.
But for now, Andre Reed is on deck.
"Andre is clearly, clearly, clearly deserving to be inducted," Polian said. "By any measure in the era he played, Andre Reed is a Hall of Famer."
June, 30, 2010
6/30/10
12:30
PM ET
Notable players:
QB
Jim Kelly
, RB
Thurman Thomas
, WR
Andre Reed
, WR
James Lofton
, C
Kent Hull
, DE
Bruce Smith
, OLB
Cornelius Bennett
, OLB
Darryl Talley
, ILB
Shane Conlan
, CB
Nate Odomes
, ST
Steve Tasker
.
[+] Enlarge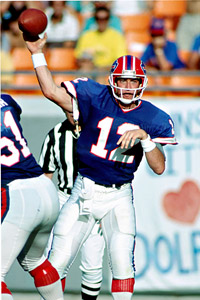 US PresswireJim Kelly threw 24 touchdown passes and just nine interceptions in 1990.
Analysis:
The
Buffalo Bills
went to an unprecedented four straight Super Bowls in the 1990s and lost them all.
Buffalo's best shot was its first, and not merely because it came down to a last-second field goal attempt that went wide right. That squad was its most complete on both sides of the ball.
The 1990 Bills are known as one of the best teams not to win the Super Bowl. Their 13-3 record is tied for the best in franchise history. They ranked first in scoring offense and sixth in scoring defense. Kelly led the NFL in passer rating, Thomas led in yards from scrimmage and Smith was voted defensive player of the year.
The Bills rolled through the regular season. They went undefeated at home and seemed to be surging down the homestretch. They outscored their first two playoff opponents 95-37, but went up against the NFL's best defense when they met the
New York Giants
in the Super Bowl.
The Bills led the Giants by nine points in the second quarter and held a two-point lead in the fourth quarter. But the Bills trailed by a point when Scott Norwood lined up from 47 yards away for what would have brought Buffalo its first major championship. The kick sailed wide of the upright.
Most impressive win:
The Los Angeles Raiders went into the AFC Championship Game at Rich Stadium with only four losses while allowing an average of 16.4 points. The Bills annihilated the Raiders 51-3 with the help of six interceptions. The score was 41-3 at halftime.
Norwood not to blame:
Did Norwood really choke? To claim he did is to suggest a successful kick was probable. The fact is, Norwood never had made a field goal longer than 49 yards in his six NFL seasons. That meant 47 yards was about the limit of his range. He made 6 of 10 attempts from 40-plus yards that season. The fateful attempt also was on grass, a surface he was kicking on for only the fourth time.
Honorable mention
1964:
The Bills won their first of back-to-back AFL championships with a squad that ranked first in total offense and defense. They outscored opponents by an average of 11 points a game.
1991:
The Bills rebounded from their "Wide Right" heartbreak, repeating their 13-3 record and reaching the Super Bowl again. They scored at least 34 points nine times.
1993:
Buffalo won the AFC championship a fourth straight time. The offense ranked sixth in total yards, while the defense ranked fifth in yards allowed and had a league-high 47 takeaways.
October, 21, 2009
10/21/09
8:43
AM ET
Posted by ESPN.com's Tim Graham
If not for the USFL's creation and quick demise, Buffalo Bills fans almost certainly wouldn't have experienced those incandescent days of four straight Super Bowls and Hall of Fame thrills.
That's what I kept thinking as I watched the latest documentary in ESPN's "30 for 30" series, "Small Potatoes: Who Killed the USFL?"
| | |
| --- | --- |
| | |
| | Andrew D. Bernstein/Getty Images |
| | Jim Kelly joined the Bills after a stint with the USFL's Houston Gamblers. |
Bills fans must be thankful not only for the USFL's founding fathers, but also for the man most responsible for tearing it down, Donald Trump.
The upstart league folded in 1985 and sent 187 alumni to the NFL. One of the most significant players was Houston Gamblers quarterback Jim Kelly, who reported to the Bills and had a Hall of Fame career.
"The USFL made me what I was when I played in the NFL," Kelly tells filmmaker Mike Tollin. Kelly also was a guest on ESPN Radio's "The Herd with Colin Cowherd" to
discuss how playing for the Gamblers shaped him
.
Unless you're a Buffalo sports fan who believes in fate -- and if you are, then you must live an unyieldingly depressing existence, wondering why Wide Right, the Music City Miracle and No Goal have forsaken you -- it's easy to see how the timing of the USFL's fleeting lifespan set up the Bills' back-to-back-to-back-to-back AFC championships.
Bills fans despised the USFL for harboring Kelly and luring away star running back Joe Cribbs, yet no other team benefited more from the USFL than the Bills did.
The man who built their Super Bowl teams (Bill Polian), his eventual replacement (John Butler) and the man who coached them (Marv Levy) all came from the Chicago Blitz. Three-time Pro Bowl center Kent Hull was undrafted out of college, but proved himself with the New Jersey Generals.
I'm a firm believer in the butterfly effect. Even the smallest occurrence will influence the variables connected to it.
Had Kelly signed with the Bills instead of the Gamblers in 1983, who knows what would have happened?
Maybe Kelly, still trying to gain confidence as a professional on a weak team, takes a beating that alters his future or gets him hurt. Maybe he plays well enough that the Bills win more than two games in 1984 and don't get to draft Bruce Smith No. 1 overall.
Had the USFL never existed, maybe Kelly pulls a Tom Cousineau and refuses to report to the Bills at all, forcing a trade. Hull most likely doesn't get discovered.
Perhaps the Bills get lucky and draft another star quarterback, but there's a greater probability those AFC titles disappear like the fingers on Marty McFly's hand in "Back to the Future."
Polian wouldn't have gotten his break when he did. Somebody else would've needed to make selections such as Thurman Thomas, Andre Reed and Shane Conlan.
Without the USFL, enough variables would have altered Bills history that they wouldn't have gone to four consecutive Super Bowls.
And it's safe to say one other memorable event wouldn't have occurred.
Birmingham Stallions kicker Scott Norwood probably wouldn't have made it to the NFL either.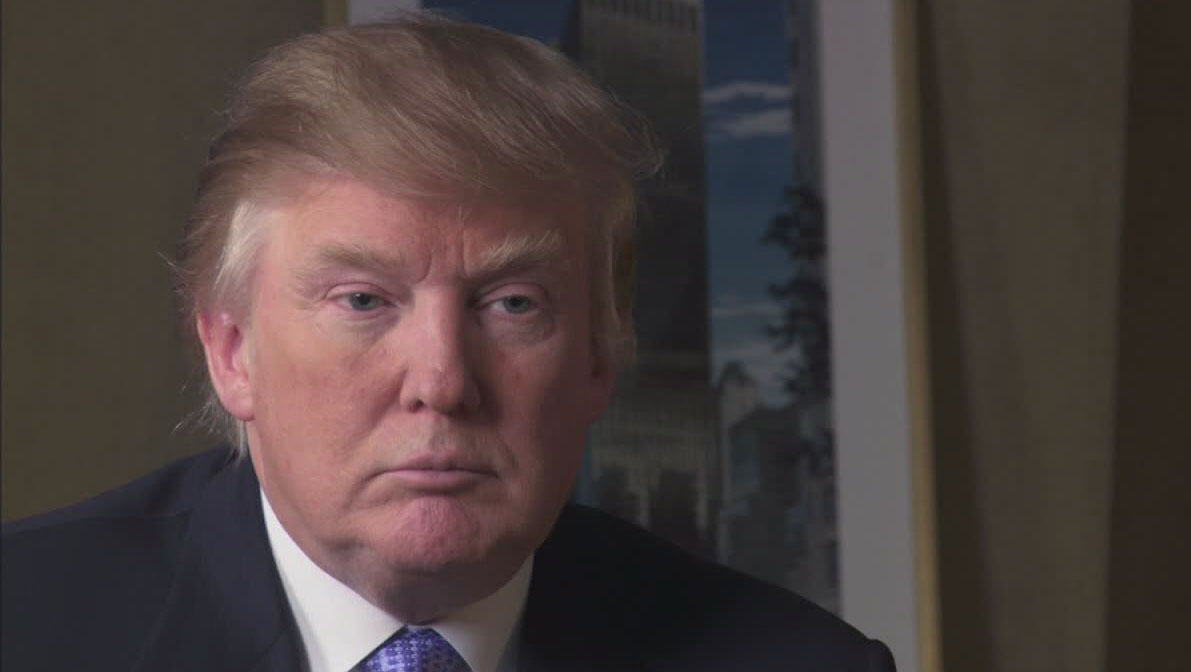 September, 21, 2008
9/21/08
1:24
PM ET
Posted by ESPN.com's Tim Graham
ORCHARD PARK, N.Y. -- The Buffalo Bills will put DE Bruce Smith on their Wall of Fame at halftime of today's game against the Oakland Raiders.
The 11-time Pro Bowler holds the official NFL sack record with 200 over his 19-year career. He set the Bills season sack record with 19 in 1990. He recorded double-digits in 12 of his 15 seasons with Buffalo.
Smith is the greatest non-QB No. 1 draft pick in NFL history.
And he's not afraid to declare himself the best DE that ever was. Here's the response to the first question at a pregame news conference.
"I've had a considerable amount of time to take a step back and actually think about it. Having studied the game over the last 19 years and from the outside watching in now over the last five years, the one thing that sticks out more and more like a sore thumb is what was accomplished in this 3-4 defensive scheme that I played in for so long. It's unprecedented.

These are facts that the best defensive end and pass rusher that played in this game played for the Buffalo Bills. The reason I'm saying that is the fact that by design, by the scheme a 3-4 defensive end gets double-teamed far more often than a 4-3 defensive end, and that's a fact. These are not hearsays.

The defensive ends in a 3-4 system gets double-teamed by the center-the guard, the guard-the tackle, the tackle-the tight end, the tackle-the running back. So there's so many possible combinations, and there's nowhere to hide. A 4-3 defensive end always lines up on the edge. He only gets a double team typically from slide protection or they may chip with a back."
Smith went on to describe how Reggie White thrived in Buddy Ryan's system, which was designed to eliminate double teams, and with Sean Jones and Clyde Simmons. Smith also noted how Deacon Jones played on the most dominant D-line.
Smith didn't play with another Pro Bowl lineman. He did, however, get help from such LBs as Shane Conlan, Cornelius Bennett and Darryl Talley.
"You can't double-team these two individuals consistently because there are so many other forces on that defensive line that they had to recognize and pay attention to. But in a 3-4 defensive scheme, you cannot hide.

This gives me an opportunity to explain to individuals, students of the game to educate people what has actually taken place, playing in this 3-4 defensive system. I look back upon it now and I realize why I had 11 surgeries because I was taking a beating. I certainly was. But, all in all, having played in front of these fans in this stadium, it's just an incredible feeling to come back and be put on the Wall of Fame with some of my other teammates."