March, 26, 2011
3/26/11
1:35
PM ET
In a column for ESPN Insider, draft institution
Mel Kiper listed the 40 biggest non-quarterback busts

since he put out his first draft guide in 1978.
Five AFC East picks made the cut. Here they are along with Kiper's comment:
Linebacker Tom Cousineau, Bills, first overall in 1979: "He was kind of an undersized guy, even in 1979, and his career didn't match his work in Columbus."
Running back Sammie Smith, Dolphins, ninth overall in 1989: "Smith played with a bruising style for FSU but wasn't explosive enough in the NFL."
Tackle Mike Williams, Bills, fourth overall in 2002: "An absolute mammoth at 370-plus pounds, Williams got starts but never lived up."
Defensive tackle Dewayne Robertson, Jets, fourth overall 2004: "Only 16 sacks in his career for a guy we thought would really penetrate and be a menace."
Outside linebacker Vernon Gholston, Jets, sixth overall in 2008: "Finally time to call it what it is. Amazing physical skills, but not even Rex Ryan could save him."
March, 1, 2011
3/01/11
2:20
PM ET
Every NFL team has drafted a few colossal busts.
The
Buffalo Bills
drafted Notre Dame defensive end Walt Patulski first overall in 1972 and Ohio State linebacker Tom Cousineau first overall in 1979.
The
Miami Dolphins
selected Florida State running back Sammie Smith ninth in 1989. The
New York Jets
selected Southern Methodist defensive back Russell Carter 10th in 1984.
Recent years have brought us Dolphins receiver
Ted Ginn
, Bills tackle Mike Williams and
New England Patriots
receiver
Chad Jackson
.
After spending a few days in Indianapolis at the NFL scouting combine and upon learning Monday night the New York Jets have parted ways with 2008 sixth overall draft choice
Vernon Gholston
, let's gather a list of the biggest busts in AFC East history.
Submit your candidates for each team in the comments section below this article and state your case.
I will compile the suggestions and come up with a worst five draft picks for each franchise later this week.
November, 3, 2010
11/03/10
2:14
PM ET
Boston Herald writer Ian R. Rapoport, citing a source close to
Randy Moss
, reports the
receiver is willing to sit out the remainder of the season
if an unattractive team claims him Wednesday.
The
Minnesota Vikings
waived Moss on Tuesday. Clubs can submit a claim for him in reverse order of their records, with the winless
Buffalo Bills
holding top priority and the 6-1
New England Patriots
at the back of the line.
Moss' only NFL options if he gets claimed would be to play for his new employer or refuse to report. Maybe he would reunite with former coach Dennis Green and quarterback
Daunte Culpepper
with Sacramento of the UFL (I write half-jokingly).
Moss would be free to sign anywhere in the NFL only if none of the 32 teams submits a waiver claim.
The source told Rapoport that Moss "wants a ring" and is "willing to sit out the season."
So unless the Bills want to be publicly embarrassed -- hey, Jim Kelly and Tom Cousineau famously refused to show up in Orchard Park and chose to play in other leagues -- they probably should pass on Moss.
October, 21, 2009
10/21/09
8:43
AM ET
Posted by ESPN.com's Tim Graham
If not for the USFL's creation and quick demise, Buffalo Bills fans almost certainly wouldn't have experienced those incandescent days of four straight Super Bowls and Hall of Fame thrills.
That's what I kept thinking as I watched the latest documentary in ESPN's "30 for 30" series, "Small Potatoes: Who Killed the USFL?"
| | |
| --- | --- |
| | |
| | Andrew D. Bernstein/Getty Images |
| | Jim Kelly joined the Bills after a stint with the USFL's Houston Gamblers. |
Bills fans must be thankful not only for the USFL's founding fathers, but also for the man most responsible for tearing it down, Donald Trump.
The upstart league folded in 1985 and sent 187 alumni to the NFL. One of the most significant players was Houston Gamblers quarterback Jim Kelly, who reported to the Bills and had a Hall of Fame career.
"The USFL made me what I was when I played in the NFL," Kelly tells filmmaker Mike Tollin. Kelly also was a guest on ESPN Radio's "The Herd with Colin Cowherd" to
discuss how playing for the Gamblers shaped him
.
Unless you're a Buffalo sports fan who believes in fate -- and if you are, then you must live an unyieldingly depressing existence, wondering why Wide Right, the Music City Miracle and No Goal have forsaken you -- it's easy to see how the timing of the USFL's fleeting lifespan set up the Bills' back-to-back-to-back-to-back AFC championships.
Bills fans despised the USFL for harboring Kelly and luring away star running back Joe Cribbs, yet no other team benefited more from the USFL than the Bills did.
The man who built their Super Bowl teams (Bill Polian), his eventual replacement (John Butler) and the man who coached them (Marv Levy) all came from the Chicago Blitz. Three-time Pro Bowl center Kent Hull was undrafted out of college, but proved himself with the New Jersey Generals.
I'm a firm believer in the butterfly effect. Even the smallest occurrence will influence the variables connected to it.
Had Kelly signed with the Bills instead of the Gamblers in 1983, who knows what would have happened?
Maybe Kelly, still trying to gain confidence as a professional on a weak team, takes a beating that alters his future or gets him hurt. Maybe he plays well enough that the Bills win more than two games in 1984 and don't get to draft Bruce Smith No. 1 overall.
Had the USFL never existed, maybe Kelly pulls a Tom Cousineau and refuses to report to the Bills at all, forcing a trade. Hull most likely doesn't get discovered.
Perhaps the Bills get lucky and draft another star quarterback, but there's a greater probability those AFC titles disappear like the fingers on Marty McFly's hand in "Back to the Future."
Polian wouldn't have gotten his break when he did. Somebody else would've needed to make selections such as Thurman Thomas, Andre Reed and Shane Conlan.
Without the USFL, enough variables would have altered Bills history that they wouldn't have gone to four consecutive Super Bowls.
And it's safe to say one other memorable event wouldn't have occurred.
Birmingham Stallions kicker Scott Norwood probably wouldn't have made it to the NFL either.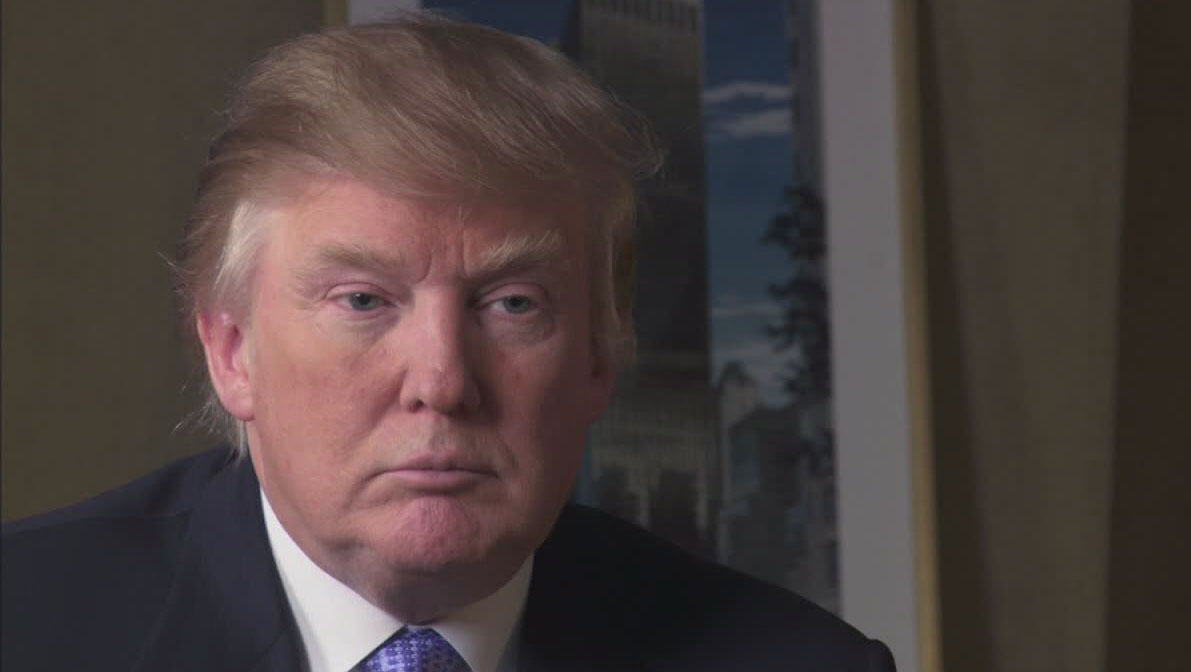 September, 27, 2009
9/27/09
8:12
AM ET

Posted by ESPN.com's Tim Graham
Buffalo Bills
fans can't be too disappointed with how it all eventually worked out. At the time, however, the failure to sign No. 1 overall draft pick Tom Cousineau was a maddening experience.
ESPN.com's Elizabeth Merrill recently
revisited the ordeal with Cousineau
for an in-depth feature story on the
San Francisco 49ers
' inability to sign rookie receiver
Michael Crabtree
.
And then there was Tom Cousineau, the No. 1 overall pick of the 1979 draft who never played a down for the Bills. Cousineau, initially miffed by what he perceived as shoddy treatment by Buffalo, was ultimately lured away by bigger money in the CFL. He played in Canada for three years, made twice as much as he would have in the NFL, and one day out of the blue received a six-figure bonus from a generous front-office person to help cure his homesickness.
Cousineau eventually found his way back to the NFL, and had a good career. But to this day, he still has regrets. His heart told him to play in Buffalo, to take what the Bills offered. His head said to go where the money took him.
"Negotiating protocol and all that goes with that ... it was so foreign to me," Cousineau says. "You have to believe in people. I thought I'd made a good choice with [agent] Jimmy Walsh, and I believe that to this day. He was looking out for my best interests.
"Who out there, all things being equal, would prefer to work for less money than more money? Who makes that choice?"
The Bills eventually signed Cousineau in 1982 and traded him to the
Cleveland Browns
for first-round draft choices that year and the next. The Bills drafted
Jim Kelly
with the 1983 pick they acquired.
Of course, Kelly spurned them, too, opting for the USFL until it folded. But things worked out pretty well for Buffalo eventually.
March, 29, 2009
3/29/09
8:45
AM ET
Posted by ESPN.com's Tim Graham
Mark in Champaign, Ill., writes: Tim -- With the compensatory picks now allotted, the Pats have 12 picks. In my view, there is no way BB exercises all of those picks. To do so would be tantamount to throwing assets to the wind, simply because there are not 12 openings on this, still a very deep and talented roster. My prediction: The Pats will trade some picks to move up in one or more rounds to acquire a player or players of interest, and will also trade a pick or two for (higher value) choices in future drafts. Bottom Line: Don't be surprised if the Pats acquire only 7 or 8 new players on draft day. Your thoughts?
Tim Graham: The Patriots actually own 11 draft picks at the moment. Some rundowns floating around in cyberspace haven't deducted the fifth-round selection they sent to the Eagles for Greg Lewis.
Eleven draft picks still are a lot, and the Patriots simply won't have enough room on their roster to add that many players. To use them all would be wasting assets. That's why I do agree the Patriots likely will package multiple picks to acquire a player or make trades to push some of those picks into 2010.
---
Tim in Goodlettsville, Tenn., writes: Tim, As a Vandy follower during the Cutler years I never saw evidence of the player criticisms being leveled. I'd be the one of the first to say to JC, "Shut up and play the game," if it were merited. I also believe that due to his college experience, Jay was better suited to early NFL success than either Young or Leinart. The Hunchback of ND could have won under center at TX and SC. Are you hearing any any positive words floating around about the issue? Thanks, Tim
Tim Graham: You probably won't like my answer, but while I was at the NFL owners' meeting last week in Dana Point, Calif., Jay Cutler might have been the most popular topic of discussion. I spoke with several owners, general managers and coaches. Nobody I talked to came to Cutler's defense. They raved about Cutler's physical ability, but the general perception was that he needed to man up and get over his wounded feelings.
---
Eric in New York writes: what are the odds of jay cutler reaching the jets? What would be better, to draft a qb or go after cutler?
Tim Graham: If the Jets can go into the draft certain they can land one of the top three quarterbacks -- Matthew Stafford, Mark Sanchez, Josh Freeman -- then they should jump on one of them. The more we learn about Cutler, the more toxic he seems. Jets safety Kerry Rhodes this week spoke out against Cutler. Rhodes doesn't respect Cutler and insisted he's not alone in his feelings.
---
Leroy in Atlanta writes: Do you think that Ted Ginn Jr. can ever live up to the expectations of the Miami fans and Media? I think that because of where he was drafted and because of us passing up Brady Quinn,nothing he ever does, short of being a perinial Pro bowler, will ever validate him.
Tim Graham: Any criticism of the Dolphins' decision to draft Ted Ginn ninth overall is warranted. He doesn't need to be a perennial Pro Bowler. Not even close. Lee Evans hasn't been to one Pro Bowl, yet he's a bona fide No. 1 receiver for the Bills. But Ginn does need to be significantly more productive. He had one more reception than Greg Camarillo, who played only 11 games, and two more than Davone Bess. Neither Camarillo nor Bess was drafted.
---
Steve in York, Pa., writes: LT Peters - I don't see how giving him more money will help with his production. He gave up 11 sacks last year in only 13 starts. His best year was in 2006, so please, as a Bills fan move on.
Tim Graham: You're not alone, Steve. A lot of Bills fans are fed up with Peters. But he still is a valuable player despite his disappointing season. If the Bills were to move on, replacing a player at such a critical position would be difficult. If I were a Bills fan, I wouldn't be so eager to see Peters split.