Wes Welker needs one more catch to surpass Troy Brown for the most receptions in franchise history.
It's not enough to be physically talented for the New England Patriots' offense. Just ask former receiver Chad Ochocinco.To get playing time in New England, the coaching staff must build trust and confidence that their players will always know their assignments.
Former New England Patriots receiver Troy Brown is the newest member of the team's Hall of Fame. He received the most fan votes this week and edged our former coach Bill Parcells and former defensive back Fred Marion.
Rex Ryan tore a page out of Bill Belichick's motivational playbook in hopes of helping the New York Jets overcome Monday night's humiliating loss to Belichick's team.
The longer Randy Moss is gone from the New England Patriots, the more we'll probably learn how difficult he was to deal with toward to the end of his time with the team.
New England Patriots fan favorite Troy Brown was a guest on "Mike & Mike in the Morning" and spoke about a variety of NFL issues.Brown gave a glimpse into what Bill Belichick's conditioning tests were like, discussed Belichick's decision to whitewash history from the Patriots' facility and shared his thoughts on New York Jets cornerback Darrelle Revis' holdout.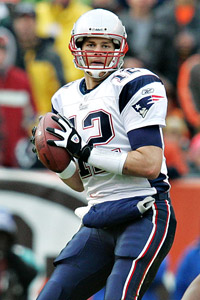 Notable players: QB Tom Brady, RB Corey Dillon, WR Deion Branch, WR/DB Troy Brown, TE Daniel Graham, T Matt Light, DE Richard Seymour, OLB Willie McGinest, OLB Mike Vrabel, ILB Tedy Bruschi, CB Ty Law, CB Asante Samuel, S Rodney Harrison, K Adam Vinatieri, ST Larry Izzo.
The New England Patriots have revealed their all-decade team. The players were chosen Monday by the Patriots' Hall of Fame Nomination Committee.Offe ...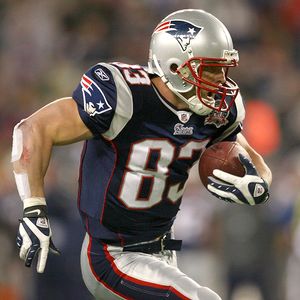 FOXBOROUGH, Mass. -- The New England Patriots have had some great receivers over the years. Randy Moss, Troy Brown, Terry Glenn, Irving Fryar and Stanley Morgan all were more than capable of producing a monster game.
Posted by ESPN.com's Tim Graham After two weeks of polling, the ballots have been counted to determine your picks for the Mount Rushmore of each AFC East team.
Posted by ESPN.com's Tim Graham FOXBOROUGH, Mass. -- Troy Brown said a major reason why the New England Patriots are so successful is because nobody wants be like Billy Joe Hobert.
Posted by ESPN.com's Tim Graham New York Jets Jane McManus of the Journal News tracks the development of running back Leon Washington.Newsday reporter Erik Boland writes that the Jets' secondary will face difficult assignments again Sunday.
Posted by ESPN.com's Tim Graham New England Patriots Troy Brown made it official this morning and retired. Here are stories from the Boston Globe and from the Boston Herald.
Posted by ESPN.com's Tim Graham Brown The New England Patriots are holding a news conference Thursday at 10 a.m. in Gillette Stadium for "an important announcement" involving former receiver Troy Brown.