April, 14, 2014
Apr 14
8:45
AM ET
Kevin Costner has done some great sports-related movies.
"Field of Dreams" and "Bull Durham" are both classics. ("He hit the bull. Guy gets a free steak.")
"Draft Day", which was recently released and is largely based in and shot in Cleveland, is not. Oh, it's an occasionally fun 109 minutes, with some laughs here and there and a very cool slide-screen way of showing two people talking on the phone. It also has some great shots of the town the Browns call home, which is always a boost to Clevelanders.
But from a football standpoint, it's illogical and implausible. A movie can be a good movie with some implausible elements if it's held together by a good story or great writing, which "Bull Durham" has ("A player on a streak has to respect the streak"). "Field of Dreams" has the implausible reality of folks flocking to a baseball diamond in a corn field and players from the Black Sox scandal appearing to play in said corn field, but it also has a great story built around the love of baseball and the relationship between a father and son.
[+] Enlarge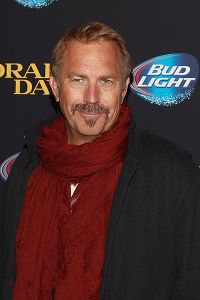 Donald Traill/Invision/APKevin Costner plays Browns GM Sonny Weaver in "Draft Day."
The story of "Draft Day" is flimsy at best. Though it ends with a touching moment, the story simply can't carry the illogical football tale (spoiler alert), which sees Browns GM Sonny Weaver (played by Costner) start the day of the draft by trading three of his future first-round picks and then seeing the team that acquired them trade them back.
Right.
Between, there's an owner talking to his GM at a shutdown water park, a common site for football executives to meet. (Come to think of it for the Browns ... )
The owner -- perhaps the best character in the movie, played by Frank Langella -- never takes off his sunglasses, even when he's inside.
And Costner and his front office dalliance, played by Jennifer Garner, have several meetings in a supply closet at the Browns headquarters. As if they think hiding there won't go unnoticed, except the dopey intern who knows nothing always manages to find them.
For Clevelanders, the best parts of the film are those scenes shot in Cleveland. Picking out the spots and seeing some of the inner workings of the team's facility are fun. But when a quick background shot is a highlight of the film, the film is lacking.
Thing is, Costner does a fine job as the GM. He comes across as a guy dealing with the pressures of his job and family while trying to keep the team on the right path.
But when a movie contrives its story to make a team do basic preparation for the draft on the day of the draft, it's a bit much. If Sonny Weaver had not done his homework on the star quarterback when he had the sixth pick in the draft, he probably shouldn't have been around to make trades on the day of the draft. Or if he'd had made a "splash" trade without being sure of the guy he traded for, well ...
The serious sports fan will notice all kinds of oddities like that, like the team allowing a player to march into the GM's office to trash it. No player could get away with that without the cleaning crew from "Monsters Inc." taking him away for disinfecting.
Maybe this movie is made for the not-so-serious sports fan, who will find the interplay, give-and-take and banter more informative. Maybe.
Costner took batting practice with the Indians last summer while he was in Cleveland to shoot the film. He very graciously stopped to meet the media and was more than cordial, engaging and fun. But in discussing "Draft Day," he said he wouldn't be doing a football movie, he'd be doing a love story with football around it. It was the same theme he adopted for "Field of Dreams" and "Bull Durham."
Except it didn't turn out that way. This movie is primarily about football, with small elements of a love story sprinkled in. The football stuff just doesn't add up.
On the star scale, "Draft Day" gets two.
On the when-to-view-it scale, it's definitely a "wait for Netflix" kind of film.
March, 6, 2013
3/06/13
8:00
AM ET
It's now less than a week away from the official start of free agency. Can't you just feel the tampering already? Actually, teams can negotiate with potential free agents beginning Saturday this year, but the deals can't be signed until Tuesday. For now, let's see what the wake-up call has in store ...
RAVENS
: The Ravens are expected to address Joe Flacco's contract prior to the 2016 season, when the fourth year of his record deal has a $28.5 million salary-cap hit. "Depending on the salary cap, that's what will determine when we get to the fourth year, what they're going to have to do," Flacco's agent, Joe Linta, told
The Baltimore Sun
. "We really viewed this as sort of a three-year deal to make sure the first three years Joe was paid accordingly with the top guys in the league." Flacco will earn $62 million in the first three years of his six-year contract.
BENGALS
:
Sirius XM Radio
tweeted that Dashon Goldson, the 49ers safety and soon-to-be free agent, is interested in playing for the Bengals. Before you picture the two-time Pro Bowl defender in a Bengals jersey, Goldson started out the radio interview by saying San Francisco is "home" and hopes it works out with the 49ers. Still, when told that the Bengals would be a good fit for him, Goldson said, via
The Cincinnati Enquirer
, "They've got a good football team down there. They're on track and they've got a good quarterback and receivers. I will have to consider all my options and we'll have to see whose interested in me."
STEELERS
: Quarterback Ben Roethlisberger told the
Pittsburgh Post-Gazette
that he has fully recovered from a sprained right shoulder and dislocated rib that affected his play late in the season. "Not one person in this locker room ends the season 100 percent," he said. "I didn't end the season 100 percent but I felt healthier and better than I have in a long time. I'm working out earlier this year. I took one week off, one week. I have no issues." Roethlisberger did acknowledge for the first time that he didn't have the arm strength to make sideline throws -- which led to key interceptions against the Cowboys and Bengals in December -- after he came back from those injuries.
BROWNS
: On the same day that Mike Lombardi received the title of
general manager for the Browns
, it looks like Kevin Costner will have the same role as well. According to the
Buffalo News
, the movie "Draft Day," which was originally set in Buffalo, will be shot in Cleveland. The reason: It's $3 million cheaper to film in Cleveland. The movie will now depict Costner as a fictitious Browns general manager trying to restore his team to past glory. That's been a familiar storyline for the Browns since the team returned to the league in 1999.