December, 18, 2010
12/18/10
1:30
PM ET
Let's dig into the weekend mailbag.

Bengals fan from Sardinia, Ohio,
writes: With
Brett Favre
retiring and
Tarvaris Jackson
in his last year, do you think the
Minnesota Vikings
would be willing to trade for
Carson Palmer
? If so what kind of compensation do you think they would get?
Walker:
The trade market for Palmer is going to be interesting because he makes $11.5 million next year. Any team willing to trade for Palmer has to pay him like an elite quarterback when that's no longer the case. The AFC North blog reported Saturday that
Palmer would not accept a pay cut
this offseason to stay with the rebuilding Bengals (2-11). That could increase Palmer's chances of a trade or release from Cincinnati. But the Bengals also have to be careful. If word gets out that Cincinnati is willing to release Palmer to avoid paying that high salary, teams could simply wait for the quarterback to become available and negotiate a lower salary as a free agent. That way teams won't give the Bengals any compensation.
---
Hank from Westbrook, ME,
writes: Do you see the Bengals giving
Bernard Scott
more playing time in the last three games?
Walker:
Scott only got four carries last week, so it's hard to say. But I agree the Bengals should use Scott more down the stretch. In all likelihood, starting running back
Cedric Benson
will not return to Cincinnati. I'm not sure Scott can be a feature back, but the Bengals need to find out what his strengths are. Scott is averaging 4.8 yards per carry this season.
---

Jon Teams from Barboursville, W.Va.,
writes: What is the deal with
Pittsburgh Steelers
offensive coordinator Bruce Arians? Why has he not tried to utilize the run more?
Walker:
It's a combination of having various injuries on the offensive line and having quarterback
Ben Roethlisberger
back under center. Pittsburgh ran the ball best when it had to. For the first month of the season, tailback
Rashard Mendenhall
was the only consistent offensive threat the team had. The Steelers were also healthy up front. Now the entire playbook is available with Roethlisberger and they pass a lot more, and the offensive line isn't healthy and blocking as well.
---
Peter from Virginia
writes: Which offense is in more disarray at this point: Steelers or
New York Jets
?
Walker:
The Steelers are having offensive line issues and the Jets are having quarterback issues. Both can really stall an offense. But it's harder to overcome poor quarterback play. So I would say the Jets have bigger issues at the moment.
---
Will from Alexandria, Va.,
writes: What do you think about the Steelers' chances in the playoffs? Do you think they can beat the
New England Patriots
?
Walker:
I think the Steelers' chances are much better if they don't play the Patriots. Otherwise, the Steelers have as good a chance as anyone if they can get healthy.
---

Adam Gardner from Bel Air, Md.,
writes: Do you think
Joe Flacco
will ever become the Ravens' team leader, call audibles, and be up there with
Peyton Manning
and
Tom Brady
?
Walker:
I never understood the expectations for Flacco to become Manning or Brady, who are two future Hall of Famers. I think Flacco is doing fine at this stage of his career. He has three playoff wins and is having a solid third season statistically.
Ray Lewis
is the leader of the Ravens, and that won't change until he retires. Flacco, for now, can just play well down the stretch and lead by example.
---
Brandon Crawford from Sykesville, Md.,
writes: With the Ravens really struggling on the offensive line, how much of this can you contribute to the loss of offensive tackle
Jared Gaither
?
Walker:
That's a good question, Brandon. I almost forgot about Gaither, because he hasn't been available to the team all season. Gaither can be solid when he wants to be and could've helped Baltimore this year. But too often the Ravens had to stay on top of Gaither, and that gets tiring for an organization. He lost too much weight in the offseason and subsequently got hurt, and I think that was the final straw. Gaither is no longer a good fit with Baltimore, and I don't expect him to return next year.
---
B. Susi from Orlando, Fla.,
writes: I know you like the Troy Reed and now the Heath Heap mash-up. But what about the terror that would be James Lewis? Now THAT would be a terrifying linebacker.
Walker:
Wow, B. Susi. That's an automatic Hall of Famer. The only weakness I can think of would be...long snapping???
---
Troy Reed from Walkerville, AFCN,
writes: Okay, I will admit it:
Troy Polamalu
is better than both me and
Ed Reed
.
Walker:
What?!? No way. Please read this tweet
explaining your greatness
. Neither Polamalu nor Reed could do that alone. Only you can, Troy Reed. You're the best safety in NFL history!
---

Matt
writes: Can you please comment on Brian Daboll and his status as the
Cleveland Browns
' offensive coordinator?
Walker:
Sure, Matt. Daboll is in major trouble. A lot has been written
about Eric Mangini's future
because he's the head coach. But I think the verdict is pretty much in on Daboll. The offense hasn't made any progress in two years, and it has to be driving offensive guru and Browns president Mike Holmgren crazy. I think Cleveland's failure to develop second-round picks
Mohamed Massaquoi
and
Brian Robiskie
also reflects poorly on Daboll.
---
Becky from Galloway, Ohio,
writes: I was wondering why in December the "Battle for Ohio" between the Bengals vs. Browns couldn't be played in The Shoe [at Ohio State]. It would be a sellout. Even if OSU got a million both teams would still make a tidy sum. I work with a number of Bengals and Browns fans. and we would all go no matter cost of tickets.
Walker:
Interesting idea, Becky. But there are a couple of issues I see with this from the NFL's perspective. For starters, one team would be losing a home game every year. Would it be fair for the Browns or Bengals to play just seven annual home games and one at a neutral site, while other teams get eight? Also, home teams make a lot of money off concessions, parking and other things during the game-day experience. That's not something the Browns or Bengals would want to give up to Ohio State.
Comment and complaint department
Ken from Long Beach, Calif.,
writes: As terrible as the
Oakland Raiders
have been the past few seasons I would gladly trade ownership with them. Living in L.A. I have seen the freak show that is Al Davis, but one thing remains certain about him; he wants to win. I am not sure I can say that about Mike Brown. I love my Bengals but I can't wait for L.A. to get a team so I can file my fan free agency and get the heck out of Mike Brown's land of despair.
Jacob from Cincy
writes: I watched
DeSean Jackson
take a 10-yard pass 91 yards to the house, I thought back to how we passed him up in the draft and how the guy we passed him up for has been inactive all season. Where would the Bengals be if they drafted Jackson over
Jerome Simpson
?
Walker:
Jacob, Simpson would probably play like Jackson in Philly and Jackson would be a bust in Cincy. Just kidding. It would have made a big difference in Cincinnati's offense. Ken, so many Bengals fans are at the end of their rope. I've held firm in saying it's good fandom to stick with your team. The Bengals haven't had back-to-back winning seasons in 28 years. Why leave now?
---
Joe from Cincinnati
writes: "Cleveland Browns (5-8) at
Cincinnati Bengals
(2-11), Sunday at 1 p.m. Blasik's comment: The Bengals have better personnel than the Browns, and
Colt McCoy
will be a little rusty coming back. As much as I love to see the Bungles lose, this streak has to end sometime, right? Walker's score: Bengals, 17-16" -- I feel all Bengals fans knew, or at least had a sneaking suspicion, that you hate the Bengals and were extremely biased against them. But your stating how much you love to see them lose makes it woefully apparent.
Walker:
Joe, when did I change my name to Amanda Blasik? We had a guest predict games this week.
Please read the blog again
. Also, for those who think I'm too harsh on the Bengals, read last year's coverage. For those who think I'm a Bengals homer, read this year's coverage.
---
David from Fontainebleau, France,
writes: I think it is incredibly unlikely that the Panthers take Stanford QB Andrew Luck with the No. 1 pick of the draft as you suggested they would. They just picked
Jimmy Clausen
and
Tony Pike
this year. Three picks on the QB position in two drafts? I don't see it happening.
Walker:
David, it's probably too early to predict the top of the draft board, but keep in mind that Clausen was a second-rounder and Pike was a sixth-rounder. Clausen hasn't showed anything for the 1-12 Panthers to get a vote of confidence for next year. Carolina also will have a new coaching staff in 2011 that's not tied to these draft picks, and a new coach always has the tendency to bring in his own players. I wouldn't rule it out.
---
Barry Veet from Hazleton, Pa.,
writes: Just wanted to tell you in my fantasy football playoffs this week I was down 61 points with only
Matt Schaub
and
Andre Johnson
left. I came back and was up 1.6 points until Schaub threw that INT in OT. Talk about an unbelievable heartbreak, losing by .4 after an improbable comeback.
Walker:
Tough way to end your season, Barry. I assume Ravens cornerback
Josh Wilson
probably
isn't your favorite player
.
---
Will from Nashville, Tenn.,
writes: Hey, James. Thanks for not posting that comment comparing the Bengals and the Heat until after the Heat went on a seven-game winning streak and making me look like a fool for the question. At 9-8 when I did post the comment, the Heat were a little more disappointing and it maybe would have drawn a little better comparison to the Bengals. Way to show some respect to a loyal reader.
Walker:
You are correct, Will, and my apologies. We get a lot of questions in our inbox and sometimes we can't always get to them immediately. By the time I got to yours, it was outdated.
AFC North Homer of the Week
We didn't have a strong batch of homer comments this week (good job, everyone). So we had to dig deep and find one of the runners-up from last week.
Enjoy.
Andy from Canada
writes: Hey, James. Longtime reader and much respect. I am driving down to Buffalo regardless of weather for the game this weekend and
Peyton Hillis
will break 200 yards rushing. Post me if I'm right, and post me if I'm wrong. I have faith. Thanks.
Walker:
Andy, Hillis did get 108 rushing yards. But I'm sure you didn't anticipate his three fumbles. Nonetheless, Hillis is having a great year.
If you have any additional questions, comments or complaints, please send them to our
AFC North inbox.
August, 25, 2010
8/25/10
1:00
PM ET
A team-by-team look at the most indispensable players (non-quarterbacks) in the division.
The NFL, perhaps more than any professional sport, is a league filled with replaceable players. By sheer numbers, fielding 22 players on offense and defense makes it difficult for a single cog to be above the team, especially for non-quarterbacks.
But there are several players vital to AFC North teams. Here are four difference-makers in the division: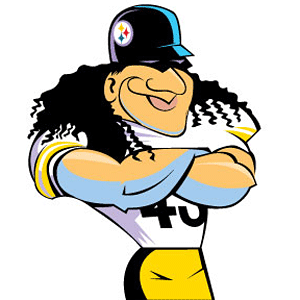 Chris Morris for ESPN.comTroy Polamalu helps take the Pittsburgh defense to another level when he's on the field.
PITTSBURGH STEELERS: TROY POLAMALU
To define Polamalu's importance, look no further than last season. Pittsburgh missed the playoffs in 2009, mostly because its defense was unable to hold leads in the fourth quarter without its star safety in the lineup.
Polamalu missed 11 games with a left knee injury, and it appeared the other 10 defenders were overcompensating for Polamalu's absence by blowing routine assignments. Polamalu provides a calming influence, and his greatness can be measured by his teammates playing at a higher level when he's in the game.
Steelers defensive coordinator and 2010 Hall of Famer Dick LeBeau recently said he
cannot find a weakness
with Polamalu. He's athletic, smart, instinctive and excels against the pass and the run.
Pittsburgh's defense without Polamalu is good (No. 5 in 2009), but with Polamalu, it might be the best in the NFL.
CLEVELAND BROWNS: JOSH CRIBBS
Where would the Browns be without Cribbs?
For starters, you probably can erase two or three wins from last year's 5-11 record. Cribbs also might have saved Browns head coach Eric Mangini's job.
Cribbs was one of the few bright spots for Cleveland last season. He made the Pro Bowl as a kick returner, but his ability to run the Wildcat also added a new wrinkle to the Browns' struggling offense, which finished last in the NFL in 2009.
The Browns plan to expand Cribbs' role, both in the Wildcat and as a receiver. The more the team is able to get the ball in his hands, the better.
Despite Cleveland adding pieces in the draft and free agency, Cribbs remains the Browns' most-feared player. He's also a locker-room leader and, perhaps, the new face of Cleveland sports now that LeBron James signed with the Miami Heat.
BALTIMORE RAVENS: RAY LEWIS
Lewis, 35, is no longer the Ravens' best player. That distinction could be shared by
Ray Rice
,
Ed Reed
and
Haloti Ngata
. But Lewis' leadership still makes him Baltimore's most indispensable player.
Lewis remains the heart and soul of a team many feel is a Super Bowl contender this year. Physically, the Ravens are stacked with talent at nearly every position. But there's no one in the locker room who can replace Lewis' role as the motivational leader.
On the field, Lewis made his 11th Pro Bowl last season, recording 134 tackles and three sacks. Backups
Dannell Ellerbe
or
Tavares Gooden
would be significant drop-offs if Lewis were injured. On the other hand, the Ravens have plenty of quality replacements ready for Rice, Reed and Ngata. Even
Joe Flacco
has a capable backup in veteran quarterback
Marc Bulger
.
CINCINNATI BENGALS: CEDRIC BENSON
Cincinnati is a team better defined by the sum of its parts. But if I had to pick the most important non-quarterback, it would be Benson.
The Bengals have two very good cornerbacks:
Leon Hall
and
Johnathan Joseph
. They have plenty of receivers, including two who have put up Hall of Fame-caliber numbers in
Chad Ochocinco
and
Terrell Owens
. But Benson is the workhorse who makes it all work. Benson opens things up for the passing game, which was inconsistent last season, and he moves the chains to help keep the defense off the field.
Second-year tailback
Bernard Scott
will help Benson carry the load this year. He showed positive flashes as a rookie, but the former sixth-round pick remains unproven. With Cincinnati expected to pass more, Benson might not match his career-best 1,251 rushing yards from last season. But that doesn't make him any less important.
July, 13, 2010
7/13/10
4:00
PM ET
This week's "Take your pick" in the AFC North focused on the city of Cleveland. We asked who is northeastern Ohio's
most disliked sports figure
: LeBron James or Art Modell?
Here is a sample of responses from our
AFC North inbox:
It's Modell!
Ryan B from Mansfield, OH,
writes: I'd pick good ol' Art as public enemy No. 1 still. Once the fresh emotion of LeBron's departure settles, most will see it this way. Art killed pro football in Cleveland. Took our Browns away and won a Super Bowl as the Ravens. That was supposed to be Cleveland's moment and he took that away. LeBron hasn't killed basketball in Cleveland, he just set it back (albeit in a big way). LeBron exercised his right to leave, Art ripped the team away from the city.
Matt Winslow from Mendo, CA,
writes: Definitely Modell. Lebron is just one player, and while he ripped out our hearts on national television, Modell took away our Browns. The team will beat the individual every time.
Dave Sharron from Cleveland
writes: LeBron only achieved "Modell in Training" status. He had every right to leave via free-agency. He just showed a complete lack of class in the method of delivering the message and his total lack of gratitude to the CAVS fan base. He gets spoiled rich kid points. But Modell left with an entire franchise and earned the right to be known as "the most hated man in Northeast Ohio Sports".....Forever!
Michael Jones from Cleveland
writes: Not even a close call. The morning after LeBron left, the city could start moving on, and can still go see the Cavs play. The morning after Modell left, there was no more Browns, and no more Football in Cleveland. Make no mistake, Cleveland is a FOOTBALL town.
Pat from Cleveland
writes: Without a question, Art Modell is still the most hated man in Cleveland. He took an entire team away from us, while Lebron has left us with a group of team players. This city has always been the browns-town, and now it's more evident than ever before.
Jeremy from Columbus, Ohio,
writes: Model is worse. If LeBron apologizes to Cleveland in a few years and says he wants to finish what he started there, everyone will welcome him back with open arms and let him come back to bring the city a championship. Modell can never come close to reversing what he took from the city. His actions will never be made good in Cleveland.
Stevo from Columbus, Ohio,
writes: LeBron James removed himself from Cleveland, not the entire team. As much as it hurts, LeBron is not the villain Modell is. Life will continue in Cleveland because the team still exists. Besides, it's a football town anyway.
It's Bron Bron!
Justin from DC/Cleveland
writes: LeBron. Modell stole the Browns away from us and fired Paul Brown, but he did so without humiliating us. Art never got on national television and ripped our hearts out. He just did it and moved on. LeBron dragged us through a process that was only self-serving, just to announce that he planned on going to Miami (seemingly the whole time).
M. Every from Longview, TX,
writes: I would pick LeBron. While Art took something that was beloved, the city had pushed him into a position where he had no other choice. I resent Art for the timing of the decision and announcement, one day before a vote to approve monies for a new stadium, but I understand his motives. LeBron, on the other hand, made a mockery of the city and the NBA free-agency process. This was one of our own giving us the finger on national television, with no real reason for leaving.
Ari from Portland, OR,
writes: Hopefully Lebron takes the crown for most hated. As a huge Ravens fan I'm a little biased, but Mr. Modell did give Cleveland a NFL championship and only moved over stadium issues. He didn't let up in the playoffs and crush most of Ohio's hearts in a one-hour special of himself. I just hope this takes the edge off Mr. Modell.
Jared from Denver, CO,
writes: Not a Cleveland fan, but I do feel bad for them. From the outside looking in it looks like Modell just made a smart business move that happened to hurt a lot of Clevelanders. LeBron on the other hand strung it out and put it on an hour long TV special that he was ripping out the heart of his hometown...Since it happened I haven't talked to one person who's on the LeBron bandwagon after what he did and the way he did it.
AFC North final say
James Walker:
An overwhelming amount -- probably in the range of 75 percent -- felt Art Modell remains the most disliked sports figure in Cleveland. Modell taking the Browns out of Cleveland is a very deep cut, and it's still being felt in northeastern Ohio because the Browns haven't done anything of significance since. Although LeBron James left town more recently and in a much more high-profile way, the Browns remain the biggest game in town. So when debating a football issue against a basketball issue in Cleveland, it's usually smart to side with football.
If you have any additional "Take your pick" ideas, send them to our
AFC North inbox.
July, 12, 2010
7/12/10
1:00
PM ET
CLEVELAND -- This weekend I kept hearing an interesting comparison here in northeastern Ohio. Therefore, I figured it would be a good idea to open the discussion for our AFC North community.

Modell

James
After ripping the hearts out of Cleveland fans
in a nationally televised broadcast, has LeBron James overtaken Art Modell as the town's most hated sports figure? Take your pick.
James, a homegrown product from nearby Akron, Ohio, left the Cavaliers for the glitzy spotlight of South Beach and the Miami Heat. He was expected to end Cleveland's longstanding championship drought, but left the job unfinished. Now every professional sport in Cleveland is in shambles.
Modell's history in Cleveland is well-documented. He took the Browns to Baltimore, where they later became the Ravens and won a Super Bowl after the 2000 season. Pro football has never been the same in Cleveland, making Modell public enemy No. 1.
But has that changed with James? You can share your thoughts below, or in our
AFC North inbox
and
Twitter feed.
We will run the best responses throughout the week.
July, 9, 2010
7/09/10
10:00
AM ET
Cleveland is a city that is no stranger to heartbreak. Whether it's "The Drive," "The Fumble," "The Shot" or being championship-deprived since 1964, northeastern Ohio has suffered misfortune time after time.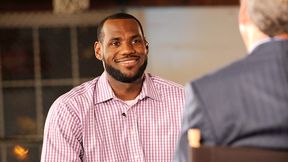 Rich Arden/ESPNLeBron James announced Thursday night that he would not re-sign with the Cavaliers.
But LeBron James leaving
Cleveland Thursday cuts the city
deeper than most. James was a homegrown talent, a prodigy from nearby Akron who was expected to end Cleveland's lengthy title drought.
Things didn't turn out as planned and James bolted to the Miami Heat in a quest to secure his legacy and win multiple championships. With the Cleveland Cavaliers now left to pick up the pieces, can the Browns do their part this year to heal the city's heartbreak?
There isn't much that could help Cleveland get over James' decision. But a surprising playoff run by the Browns in 2010 might do the trick.
Cleveland is a football town first. Only the Browns' struggles since 1999 combined with a once-in-a-generation basketball talent were able to challenge that. But with James now in South Beach, it's official the Browns are the unquestioned biggest game in town once again.
Perhaps James' decision to leave places added pressure on the Browns. But it's also a golden opportunity for Mike Holmgren and Eric Mangini & Co. to unify a struggling city that's experienced another reason not to believe in its sports teams.
Can the Browns pull it off?