Slowing down sizzling Colts quarterback Andrew Luck is the top priority for Pittsburgh
Examining the Indianapolis Colts' roster:QUARTERBACKS (2) Andrew Luck Matt Hasselbeck This is the safest position on the roster for the Colts.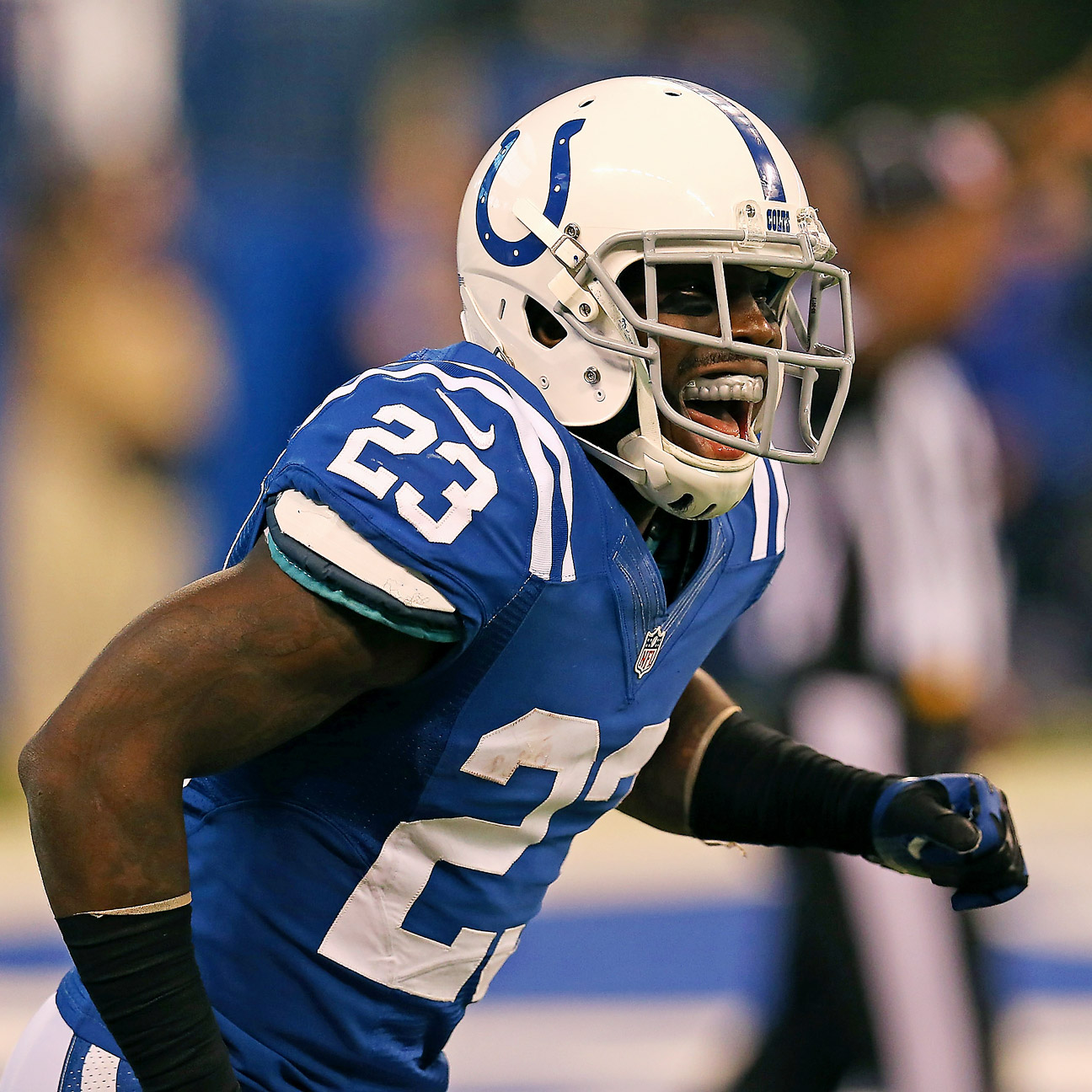 With free agency and the draft in the rearview mirror and training camp just a couple of months away, we assess the Indianapolis Colts' offseason moves.
INDIANAPOLIS -- Indianapolis Colts cornerback Greg Toler is currently in the same position he was in during the team's AFC divisional playoff game in January: on the sideline watching his teammates work.
INDIANAPOLIS -- Vontae Davis had to his due diligence and listen to other teams.But deep down inside Davis knew he wanted to return to the Indianapolis Colts.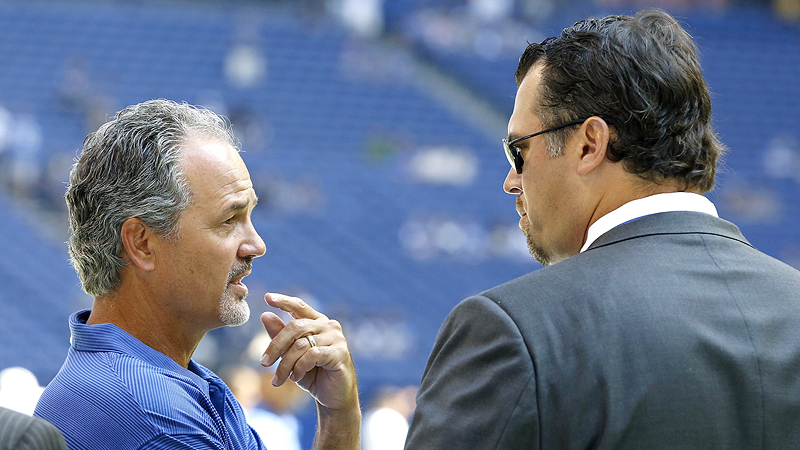 INDIANAPOLIS – The eyes of most NFL players, coaches and front office officials were fixated on the Seattle Seahawks' defense as it made Denver Broncos quarterback Peyton Manning look ordinary for one of the few times in his future Hall of Fame career during the Super Bowl earlier this month.
INDIANAPOLIS -- Cornerback is an intriguing position for the Indianapolis Colts this offseason.Vontae Davis is about to hit the free-agent market unless for some reason the Colts decide to use their franchise tag on him.
INDIANAPOLIS -- Forget the need to improve the offensive line for the moment for the Indianapolis Colts. The bigger need is on the defense, or "every non-Robert Mathis defender," as Rivers McCown of Football Outsiders put it.
Arrow indicates direction team is trending.Final Power Ranking: 8Preseason Power Ranking: 10Biggest surprise: The questions were valid. Was linebacker Robert Mathis' production a product of having sack-machine Dwight Freeney playing on the other side?
INDIANAPOLIS -- A few quick thoughts on the Indianapolis Colts' 45-44 victory over the Kansas City Chiefs.What it means: The Colts made history. They went from looking like they were on their way to starting their vacation immediately after the game to pulling off the second-largest comeback in playoff history.
INDIANAPOLIS – The Indianapolis Colts had their top cornerbacks on the practice field Wednesday, a day after only having three available in Tuesday's practice.
INDIANAPOLIS – The trend has gotten to the point that it's not if Indianapolis Colts coach Chuck Pagano will announce that they will have a different starting offensive line, but what the line will look like when they play.
INDIANAPOLIS – Indianapolis Colts cornerback Greg Toler had appeared to turn the corner when he took part in a full practice for the first time in two months Wednesday.
INDIANAPOLIS -- Indianapolis Colts coach Chuck Pagano gave an update on the team's injured players on Monday.Receiver Griff Whalen, who was brought up from the practice squad Saturday, has a strain behind his right knee, but Pagano believes he'll be fine.
INDIANAPOLIS -- The Indianapolis Colts will start their sixth different offensive line when they take on the Houston Texans at Lucas Oil Stadium on Sunday.