We're putting the NFL Twindex on the shelf. Before you find a party hat to celebrate, let me explain.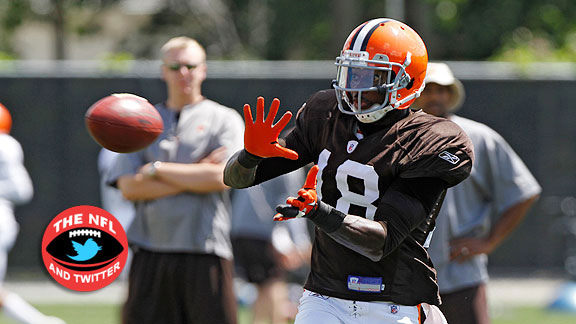 Faith is a key piece of the lives of a lot of NFL players on Twitter.Many tweet Bible verses or favorite passages, particularly in the morning when they get in a prayer and a daily reading.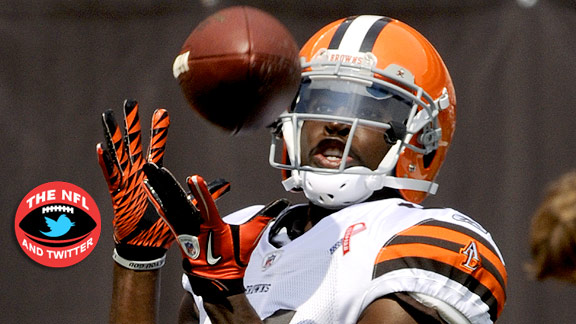 It was a good week for pictures from NFLers on Twitter.We had tourist shots of Larry Fitzgerald at the Lincoln Memorial and at The White House, a picture of Antonio Garay driving a Hello Kitty car, a shot of a receipt showing off just how much Michael Huff's dad spent for groceries on his son's credit card and a freeze frame of Josh Scobee's locker on TV.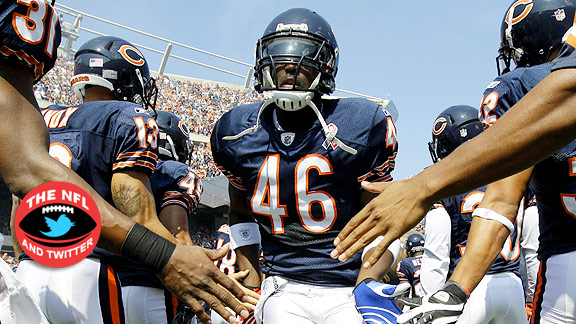 Free advertising. Who wouldn't jump at the chance?When Randall Cobb gets his charitable foundation up and running, he's likely to be using a logo he acquired thanks to a simple tweet.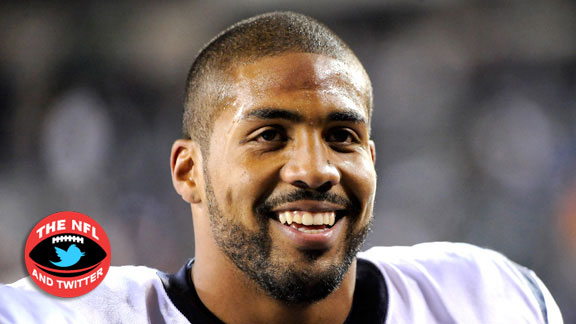 OK, the Twindex has been retooled a bit as we set sail on the 2011 NFL season.While I sift through hundreds of players' tweets, only five will make our weekly list, though there will be quirky honorable mention categories for stuff that grabs my attention.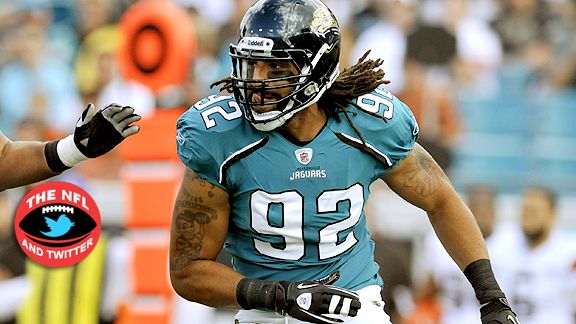 Show, don't tell. We're making it an NFL Twindex commandment."I usually hate when athletes tweet about how good their workout was," Matt Hasselbeck (@Hasselbeck) tweeted Thursday in a good start, "but we had a great one today!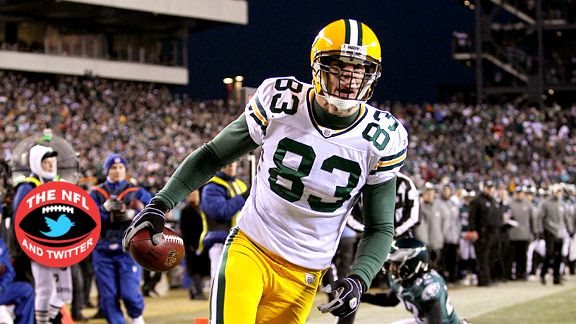 Want to rise and grind? Want to know how long a flight is delayed out of Atlanta? Want motivational quotes and bible passages?Me neither.That's not what I am looking for on Twitter.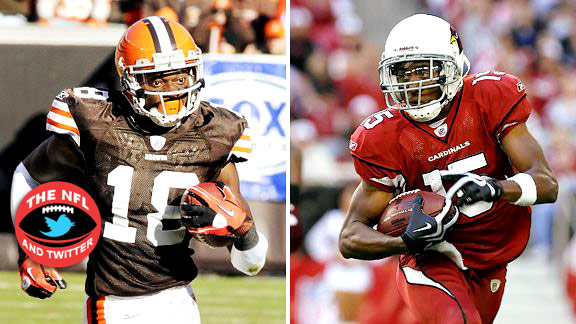 My eyes glazed over as would-be analysts offered little worthy of attention on Twitter regarding the NBA Finals, starting with too many of these: "Who ya got tonight, Mavs or Heat?
You need look no further than 1070 The Fan in Indianapolis for evidence that the NFL Twindex is sweeping the nation.I was a guest this morning on "The Grady and Big Joe Show," and Colts punter and Twitterer extraordinaire Pat McAfee sat in for Big Joe.