It's that time again to open up the Baltimore Ravens' weekend Twitter mailbag ...
The primary backup to Baltimore Ravens starting running back Justin Forsett will be a major storyline throughout the offseason and the preseason.
On his brother's death bed, DeAndre Carter vowed to his brother that, no matter what, he was going to reach the NFL for both of them.
Join us for NFL Nation TV's Spreecast 57 as it addresses the latest goings-on in the league, including Ray Rice's reinstatement.
The Ravens kick off the third phase of their offseason workouts with three days of organized team activities beginning Tuesday.
This is the start of a series that analyzes the moves made to the Baltimore Ravens' position groups this offseason.
Baltimore Ravens tight end Dennis Pitta has only played in seven games the past two seasons.
Za'Darius Smith, a former basketball player, has the athleticism to make an impact right away as a situational pass-rusher for Baltimore.
Former Ravens LB Ray Lewis will be remembered as one of the best leaders in NFL history, and you're not going to get an argument from Jack Del Rio.
Pro Football Focus underscored Baltimore guard Marshal Yanda's importance in its recent ranking of the NFL's top 101 players in 2014.
John Harbaugh told the graduates of Stevenson University on Thursday that there is a secret to success: hard work.
The Ravens improved one spot from last year's ESPN rankings.
The franchise's total player payroll of $108.6 million ranks 50th.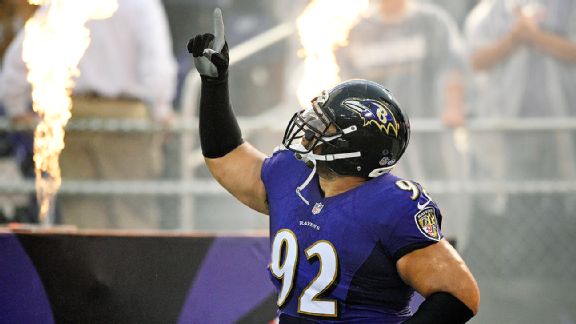 Football Outsiders IDs the top remaining needs in the AFC North, including holes in the receiving corps for both the Browns and Bengals.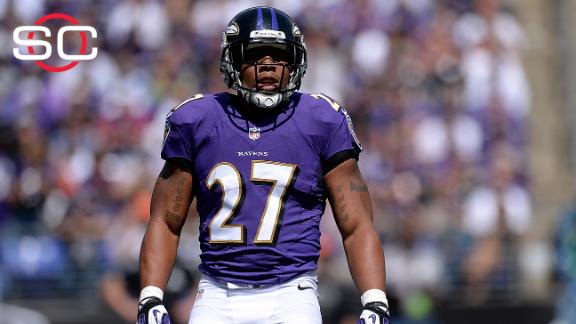 A New Jersey judge dismissed domestic violence charges against Ray Rice after the former Baltimore Ravens running back completed his pre-trial intervention program.