Ted Miller and David Ubben break down Oklahoma's win over Connecticut in the Fiesta Bowl.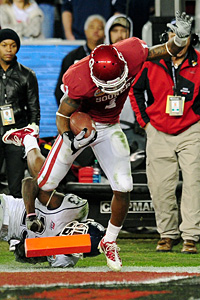 GLENDALE, Ariz. -- Even in a passing glance, the Sooners look bigger.Turn that into a three-hour, 34-minute stare like in Saturday night's Fiesta Bowl, and there's no argument about the bigger, faster, more talented team.
David Ubben talks with Oklahoma wide receiver Cam Kenney about the win in the Fiesta Bowl.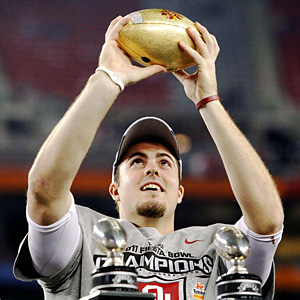 GLENDALE, Ariz. -- The groans from the crimson-and-cream-clad fans were audible, the interception apparently inevitable.For the third consecutive game, Oklahoma quarterback Landry Jones tossed a first-half interception.
Oklahoma linebacker Travis Lewis talks about the win over UConn in the Fiesta Bowl.
GLENDALE, Ariz. -- Quick thoughts from the Tositos Fiesta Bowl, where Oklahoma beat Connecticut 48-20.How the game was won: Oklahoma prevented Connecticut from scoring an offensive touchdown, and had a great day throwing the ball without a ton of mistakes.
Big 12 Defensive Freshman of the Year Tony Jefferson talks about his first year on the field.
1. Do not turn the ball over more than twice. There's no underestimating this for the Sooners since they are playing as heavy favorites. Even if Huskies running backJordan Todman runs wild on them for 200-plus yards, Oklahoma has the offense that can outscore Connecticut and score 50 points to win if necessary.
David Ubben and Ted Miller makes their predictions for the Fiesta Bowl.
This is projected to be one of the most lopsided matchups of the bowl season, but like we've already seen with Nebraska on Thursday, anything can happen in a bowl game between two teams with almost a month between games.
David Ubben talks with Oklahoma quarterback Landry Jones about his trip to the Fiesta Bowl.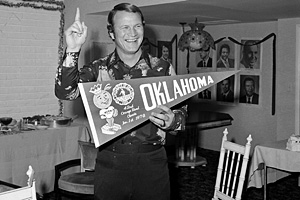 SCOTTSDALE, Ariz. -- Oklahoma leads the nation with 32 10-win seasons. Connecticut has none as an FBS team. Oklahoma has won seven national championships.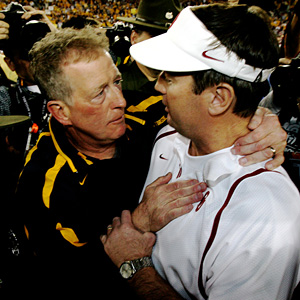 1606d
David Ubben and Ted Miller
We've heard it ever since the bowl pairing was announced: Connecticut has no chance, and this might be the most lopsided matchup of the entire season.
David Ubben talks with the Oklahoma receiver about his record-breaking season.
David Ubben and Ted Miller compare Oklahoma's offense against UConn's defense.