The expectations will be sky high at TCU this fall.
It was a year full of despair and disappointment at Kansas.The Jayhawks fired their coach before October, were on the bad end of a record-breaking performance and finished 3-9 with one Big 12 win.
Three Big 12 teams are already looking toward 2015.After disappointing seasons that ended without a bowl game, Texas Tech, Kansas and Iowa State won't see the field again until the fall of 2015.
Kansas has officially named Texas A&M receivers coach and recruiting coordinator David Beaty as the program's next head coach.Beaty, who will retain Jayhawks defensive coordinator and interim head coach Clint Bowen, had two stints as an assistant coach in Lawrence, Kansas, coaching the Jayhawks' wide receivers from 2008 to '09 before returning for a stint as the co-offensive coordinator and receivers coach in 2011.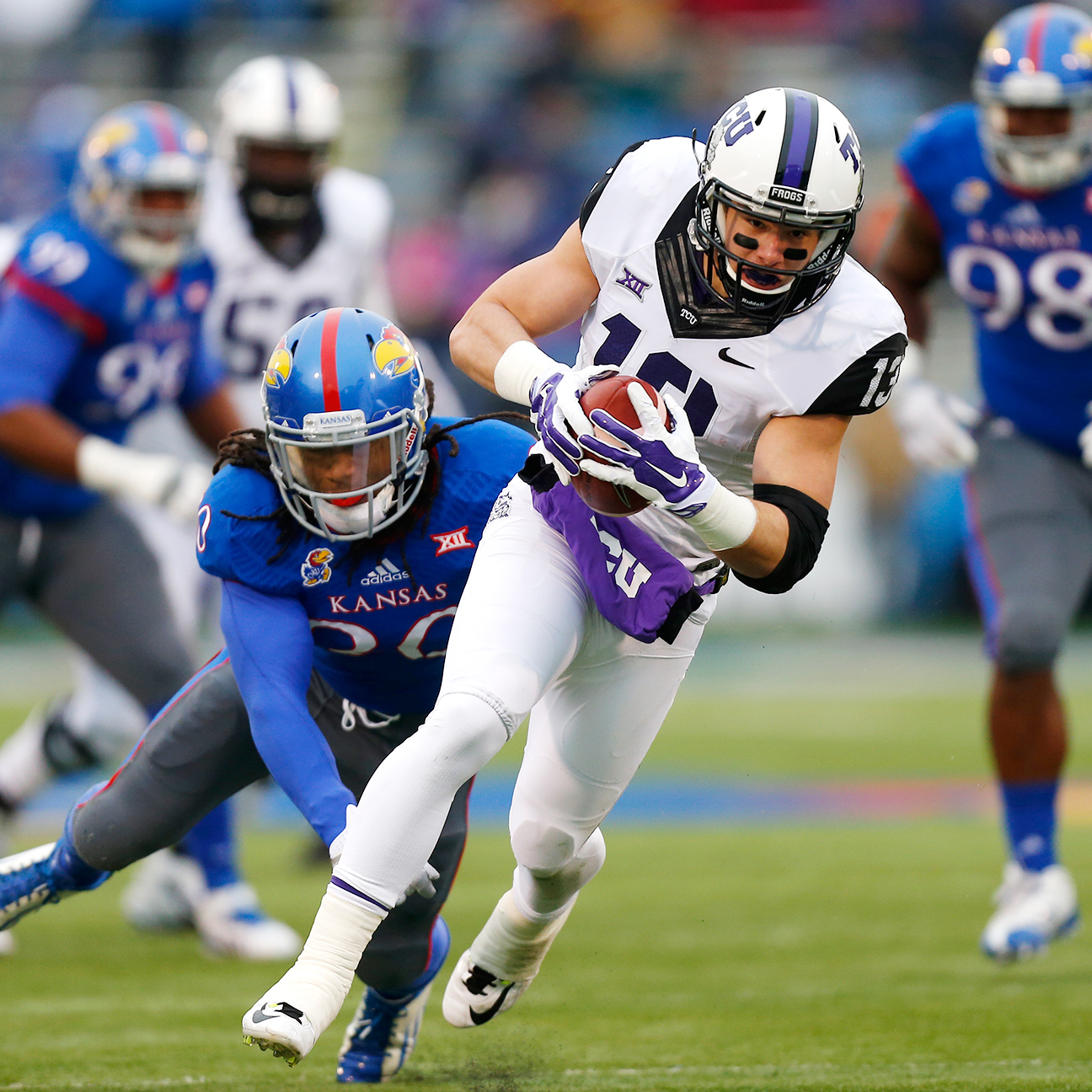 What we learned in the Big 12 in Week 12, a week where TCU escaped, Texas became bowl-eligible, and Oklahoma grinded out a win.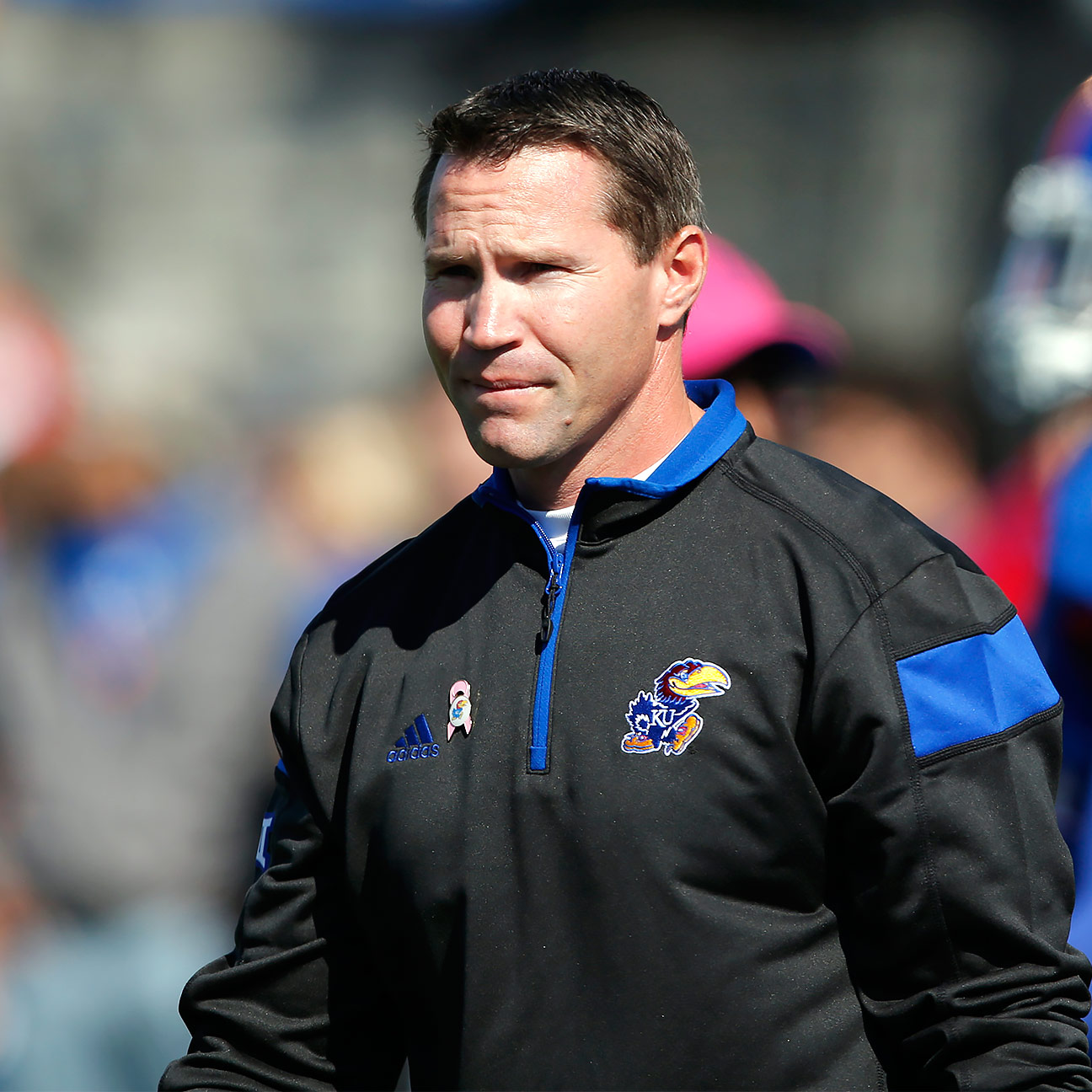 Interim coach Clint Bowen has brought energy and enthusiasm to the Kansas Jayhawks, and his changes are starting to pay off.
Taking stock of Week 11 in the Big 12.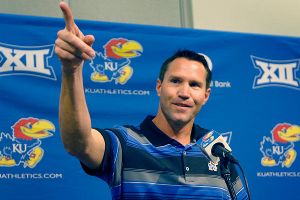 Kansas interim coach Clint Bowen has brought an enthusiastic attitude to the Jayhawks.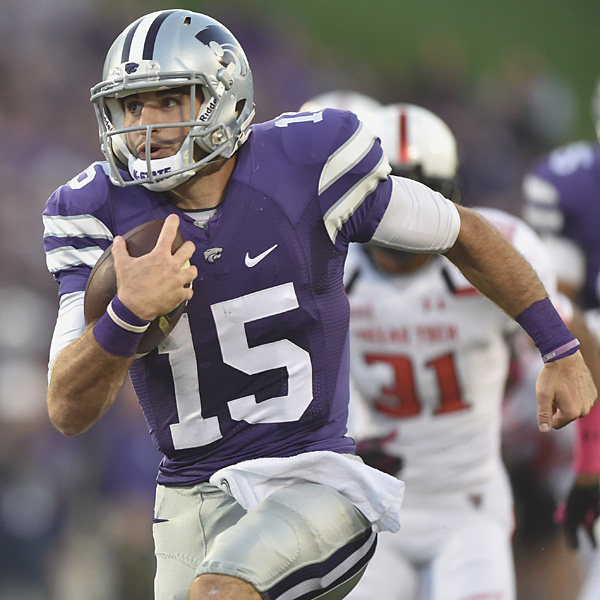 A look what was learned in the Big 12 in Week 6, focusing on TCU, Kansas State, Oklahoma, Baylor and Kansas
A closer look at one statistic worth keeping an eye on for each Big 12 team entering Week 6: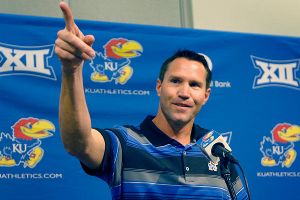 As the Jayhawks' interim head coach, Clint Bowen hopes to rekindle some of that passion in the Kansas program.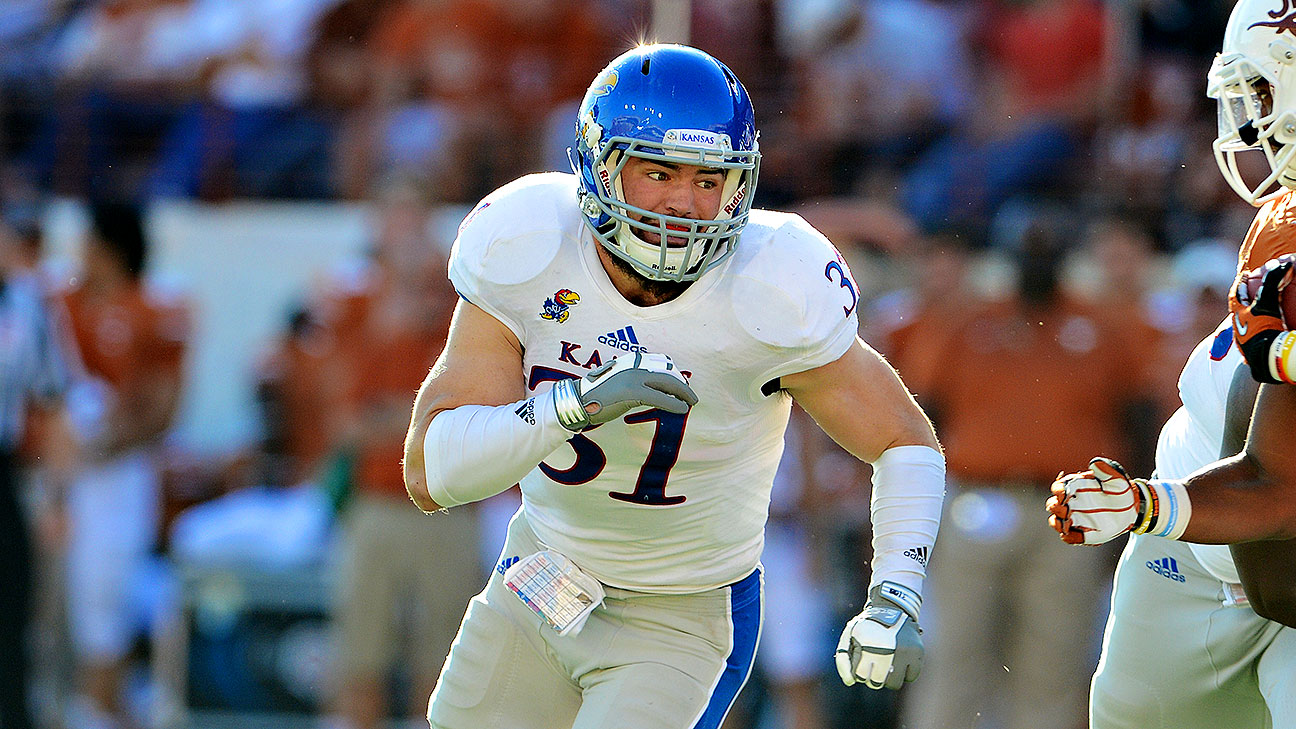 In the spring of 2012, Clint Bowen was just beginning his second stint as a defensive assistant coach at Kansas, yet he already could sense the Jayhawks had a player to build their defense around.
Kansas will be the next Big 12 team to take the field for spring practice later today. Time for a closer look.Schedule: The first of KU's 15 NCAA-allowed practices will be today, leading up to a spring game in Lawrence on April 13.
Here are some lunch links to send you into the afternoon on a cold, blustery day across the Midlands.Call it my own version of "Chicken Soup for the Big 12 Fan's Soul.
It seems hard to fathom the thought of Kansas defensive coordinator Clint Bowen strolling the sideline for Kansas State.But Bowen, who was ousted along with most of the previous members of Mark Mangino's staff with the arrival of Turner Gill, apparently has talked with Bill Snyder about the vacant defensive coordinator position at KSU.