Big 12:

Pacific Life Holiday Bowl
January, 14, 2010
1/14/10
4:27
PM ET
By
Tim Griffin
| ESPN.com
It was the best of times and worst of times for the Big 12 during the bowl games -- at least as far as television ratings went.
The Big 12 had the bowl with the highest television rating and also the lowest rating, according to information compiled by the Sports Business Daily.
Here's a look at how the Big 12's bowls fared, according to a
chart compiled by the Birmingham News
.
The Citi BCS National Championship Game between Texas and Alabama on ABC garnered a 17.2 ranking -- the top ratings of any bowl and up 9 percent from last season.
The controversial firing of Mike Leach helped the Valero Alamo Bowl game between Texas Tech and Michigan State earn the second-highest ranking for the conference and the highest by any bowl shown on ESPN in history. The game earned a 4.8 rating, up 23 percent from last season.
The AT&T Cotton Bowl ranked ninth among all bowls and third among Big 12 games. The Oklahoma State-Mississippi game earned a 4.5 rating, up 2 percent from last season.
The Pacific Life Holiday Bowl between Nebraska and Arizona checked in at 15th place and fourth among Big 12 games. The game earned a 3.7 rating, down 5 percent from last season.
The Brut Sun Bowl was in 17th place and fifth among Big 12 games. The Stanford-Oklahoma game earned a 3.3 rating, up 50 percent from last season.
The Texas Bowl was in 23rd place and sixth among Big 12 games. The Missouri-Navy game earned a 2.1 rating during its first time on ESPN, up 2,000 percent from the ratings last season on the NFL Network.
The AdvoCare V100 Independence Bowl was in 25th place and seventh among Big 12 bowl games. The Texas A&M-Georgia game earned a 2.0 rating, up 150 percent from last season.
The Insight Bowl between was in 34th place and eight among Big 12 bowl games. The Iowa State-Minnesota game carried by the NFL Network earned an 0.4 rating, unchanged from last season.
January, 11, 2010
1/11/10
1:00
PM ET
By
Tim Griffin
| ESPN.com
Here a look back at some of the highs and lows of the Big 12's bowl games.
Best game:
In the grand scheme of things, Iowa State's 14-13 triumph over Minnesota in the Insight Bowl was a matchup of two 6-6 teams. But the Cyclones' pulsating victory still provided much excitement for the Cyclones.
Alexander Robinson
rushed for 137 yards in the victory that was settled by a late fumble recovery by ISU cornerback Ter'ran Benton, who was playing in his first game since breaking his leg on Oct. 24. Benton pounced on the turnover by Minnesota's
MarQueis Gray
and the ISU did the rest with a clock-killing drive that provided an unexpected bowl victory for coach Paul Rhoads. Yes, that's the same team that was expected to struggle to stay out of the North Division cellar before the season.
Best relief performance:
Texas Tech starting quarterback
Taylor Potts
had a strong game in the Valero Alamo Bowl, but the Red Raiders needed a spark as they trailed Michigan State 31-27 early in the fourth quarter. Backup quarterback
Steven Sheffield
responded by completing his first six passes after relieving Potts, driving for two touchdowns to claim the victory. Potts earned the game's most valuable player honors, but Sheffield finished by completing 9-for-11 passes for 88 yards as he directed the comeback.
Best use of bowl practice:
Nebraska's maligned offense showed some unexpected punch against Arizona in the Pacific Life Holiday Bowl. Nebraska offensive coordinator Shawn Watson took advantage of bowl preparations to rebuild quarterback Zac Lee's confidence and incorporate freshman
Rex Burkhead
into the Wildcat formation. The result was a 33-0 victory over the Wildcats with 223 yards of rushing -- most for the Cornhuskers since the first game of the season.
Best bow to youth:
Injuries forced Oklahoma to employ freshmen defenders including defensive linemen David King, defensive tackle Jamarkus McFarland and cornerback Demontre Hurst against Stanford in the Brut Sun Bowl. The trio came up big throughout the game to spark the Sooners' 31-27 victory over the Cardinal. "The future's bright," Oklahoma defensive ends coach Chris Wilson understated to the Oklahoman after the game.
Most significant injury:
Texas moved the ball smartly against Alabama, gaining 26 yards on five plays with
Colt McCoy
in charge. But McCoy went down with nerve damage to his right shoulder, the Longhorns' offense unraveled during the rest of the half with backup
Garrett Gilbert
at quarterback. Alabama took advantage to charge a 24-6 halftime and take control of the Citi BCS National Championship Game.
Worst reaction to a defensive formation:
Navy defensive coordinator Buddy Green dared Missouri to run the ball by using an alignment with two down linemen. Even with
Derrick Washington
in the backfield, the Tigers could produce only 65 yards rushing as they repeatedly passed and sputtered in a 35-13 loss to the Midshipmen.
Worst finish:
Mississippi's defense took over down the stretch, forcing turnovers on the Cowboys' final six turnovers. Zac Robinson's offense contributed four interceptions and his team lost two fumbles as the Rebels claimed a 21-7 victory over Oklahoma State in the AT&T Cotton Bowl.
Worst play call:
Texas could have gone to halftime trailing by only 11 points. But Texas coach Mack Brown elected to have Garrett Gilbert attempt a seemingly safe shovel pass to
D.J. Monroe
. The ball was batted around and finally ended up in the arms of Alabama defensive lineman Marcell Dareus, who then stiff-armed Gilbert to the ground and pirouetted around Kyle Hix en route to a 28-yard touchdown return.
Worst officiating call:
With about nine minutes remaining in a tie game, Oklahoma State had the ball on the Ole Miss 19-yard line and appeared poised to claim the lead. Ole Miss defensive tackle Jerrell Powe looked to have obviously jumped offsides on a snap as he charged past center Andrew Lewis before the snap was completed. Feeling that he had a free play, Oklahoma State quarterback
Zac Robinson
threw to the end zone, where he was intercepted by Ole Miss free safety Kendrick Lewis in the end zone. Robinson begged to have the call overturned, but the officials didn't do it. The Cowboys unraveled from that point in the game.
Worst special teams:
Texas A&M's struggles on special teams were the biggest reason the Aggies dropped a 44-20 loss to Georgia in the AdvoCare V100 Independence Bowl. The Bulldogs blocked a field-goal attempt, returned a kick for a touchdown and blocked a punt in the first half. The Aggies capped the debacle by snapping the ball over A&M punter Ryan Epperson's head in the third quarter, leading to another Georgia touchdown. The special-teams meltdown was the major reason the Aggies dropped their 11th game in their last 13 bowl games.
December, 31, 2009
12/31/09
1:31
PM ET
By
Tim Griffin
| ESPN.com
After the Mike Leach mess played out Wednesday, it was refreshing to see some football later in the evening.
Nebraska continued its trend of playing well in big games under Bo Pelini.
Here are some stories from across the conference about those subjects and others in some lunch links to get us ready for another busy day involving Big 12 teams in bowl games.
December, 31, 2009
12/31/09
12:11
AM ET
By
Tim Griffin
| ESPN.com
Nebraska's 33-0 victory over Arizona
in the Pacific Life Holiday Bowl was much easier than anyone would have ever expected. It pushed the Cornhuskers to their 10th victory in a season for the first time since 2003.
Here's how the Cornhuskers were able to produce their impressive victory.


How the game was won:
Nebraska's defense dominated the game from the opening snap. But the real reason the Cornhuskers cruised to an unexpectedly easy triumph over Arizona was the return of their offense. Nebraska scored on seven of its first eight possessions as they charged to their most one-sided bowl victory since the 2000 Alamo Bowl whipping of Northwestern.
Turning point:
On the third play from scrimmage, Matt O'Hanlon stepped in front of a pass from Arizona quarterback
Nick Foles
and returned it 37 yards to the Arizona 5.
Zac Lee
scored two plays later and the Nebraska rout was on.
Stat of the game:
Nebraska's shutout was the first ever posted by a Big 12 team in the 94-game bowl history of the conference since it started play in 1996.
Player of the game:
Ndamukong Suh was playing until the end of the Cornhuskers' victory -- long after the game's result was settled. But considering the relentless drive and determination that Suh has always shown, it wasn't surprising he was out with the Blackshirts until the final defensive stop. He produced only three tackles, but was a force on nearly every play for Nebraska.
Best call:
Nebraska offensive coordinator Shawn Watson was determined to juice production in the offense after its struggles against Texas in the Big 12 title game. He had a few wrinkles Wednesday night, like having I-back
Rex Burkhead
get direct snaps in Wildcat formations. On one of the first Wildcat plays, Burkhead charged in for a 5-yard touchdown run. It helped spark him to a game-high 92 rushing yards on 17 carries.
What it means:
Nebraska likely has staked a top-10 position in preseason polls next season. And that's even without Suh, safeties O'Hanlon and Larry Asante, center Jacob Hickman and defensive end Barry Turner. But the Cornhuskers return 10 offensive starters, six on defense and kicker/punter extraordinaire Alex Henery. Bo Pelini should be loaded for a run at the Big 12 title next season.
Worth remembering:
"Nebraska is back and we're here to stay," Pelini's comments when he accepted the winning trophy after the Holiday Bowl.
December, 30, 2009
12/30/09
10:08
PM ET
By
Tim Griffin
| ESPN.com
Whoever replaces Mike Leach at Texas Tech will have one benefit with the new job: The new Red Raiders coach won't have to face Nebraska during the 2010 regular season.
The Cornhuskers are
jumping all over Arizona
in an impressive 23-0 beatdown of the Wildcats in the first half of the Pacific Life Holiday Bowl. They are looking like the class of the Big 12 North and a potential contender for their first Big 12 title since 1999 if they can continue growth from this team's first half.
The Blackshirts have been all over the field in an impressive performance, keeping Arizona within its own 41-yard line on every snap in the first half.
The Wildcats had 23 snaps and produced only 33 yards, including 10 passing yards in a miserable offensive performance that had Arizona coach Mike Stoops shaking his head at the end of the first half.
The Wildcats had seven drives in the first half with five punts, one first down and five three-and-out possessions.
Arizona offensive coordinator Sonny Dykes better hope the powers that be at Texas Tech aren't watching this game after their early tumult Wednesday. Because his team's struggles aren't exactly the best calling card to replace Mike Leach.
Shawn Watson's beleaguered offensive attack was a marked change from Nebraska's struggles against Texas in the Big 12 title game. The Cornhuskers produced 106 yards in that game, but rolled up 202 yards in the first half and notched an 11-1 edge in first downs against Arizona.
It was the best performance by the Cornhuskers under Bo Pelini in his first two seasons as a head coach.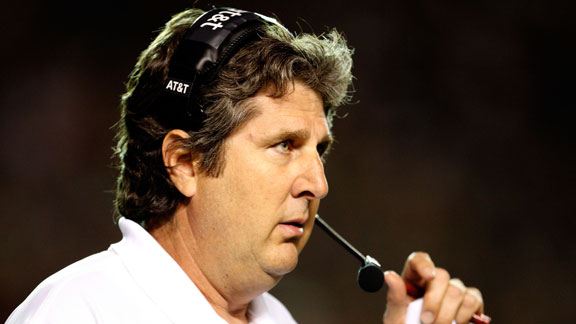 December, 30, 2009
12/30/09
12:52
PM ET
By
Tim Griffin
| ESPN.com
Big doings are taking place in a Lubbock courtroom as I write this.
But other news is percolating across the Big 12 today -- like a big football game in San Diego tonight.
Here are some of the stories that people are following across the conference.
December, 29, 2009
12/29/09
8:44
PM ET
By
Tim Griffin
| ESPN.com
Nebraska coach Bo Pelini makes no pretense about his work in bowl games and postseason contests.

"I've had a lot of success," Pelini told Nebraska reporters before leaving for Wednesday's Pacific Life Holiday Bowl against Arizona.

And if his defensive statistics are any indication, the Blackshirts have approached those games with intense preparation and production on the field.

The Cornhuskers are 2-1 in postseason games with Pelini. Nebraska has beaten Michigan State in the 2003 Alamo Bowl game and Clemson in the 2009 Gator Bowl. His only loss was a disappointing 13-12 defeat to Texas in the Big 12 championship game on Dec. 5.

Pelini has learned a little about preparation at several stops before becoming a head coach. He was Nebraska's interim coach after Frank Solich was fired after the 2003 regular season. His defense was singed the following season when USC blistered Oklahoma in a 55-19 triumph in the national championship game. And he masterfully led LSU's defense to the BCS title in 2007 shortly after accepting the head job to rebuild Nebraska.

But Pelini's numbers are extremely noticeable defensively in games where he has served as coach, compared against the other regular-season games. And remember that Pelini hasn't done shabbily in those contests with a 17-7 record after two seasons.

To the right is a graph comparing Pelini's defenses during the regular season against those in bowl and championship games when he's been a team's head coach.
December, 28, 2009
12/28/09
9:21
AM ET
By
Tim Griffin
| ESPN.com
Nebraska kicker/punter Alex Henery's importance for the Cornhuskers has been a key component of the team's success this season.
But his value for the defense was acknowledged Sunday when he received a Blackshirt as the Nebraska defensive unit prepares for Wednesday's Pacific Life Holiday Bowl game against Arizona.
Nebraska defensive coordinator Carl Pelini told reporters in San Diego that Henery's value to his defense has been undeniable. Henery has pinned opponents inside their own 20-yard line on 28 punts with only six touchbacks.
And the 175-pound Henery, despite being the smallest of the Blackshirts, said he understands his part in the unit's success this season.
"I guess," he told the Omaha World-Herald. "I can see how I contribute to the defense, if you pin them in deep. It was something that I didn't really expect, so it was kind of weird."
Henery's size made for some problems with his new reward, Pelini told the
Lincoln Journal-Star
.
"Yeah, we had to tie it up (in the back)," Pelini said, laughing. "We went with the triple-extra small. And it was still a little big on him."
Nebraska fans certainly understand Henery's value. He was arguably the second-most popular player on the team behind only All-American defensive tackle Ndamukong Suh. And it was noticeable at Cornhusker games whenever Henery was called upon to kick or punt this season.
The Cornhuskers have produced punters like Kyle Larson, Sam Koch and Bill LaFleur and kickers like Kris Brown and Josh Brown over the last few years.
None of them has ever produced in both kicking and punting as consistently as Henery, who should get a shot at the NFL at either position -- or maybe even both.
December, 23, 2009
12/23/09
3:41
PM ET
By
Tim Griffin
| ESPN.com
The Big 12's bowl games will start on Monday when Texas A&M and Georgia square off in the Advocare V100 Independence Bowl.
But as we get ready for those eight games, it's clear that several key players need to step up with big games in order to help their team's winning hopes.
Here's my list of 12 players or groups who need to have big games to bolster their team's bowl hopes.
Texas quarterback Colt McCoy: His Heisman hopes sank after his nine-sack, three-interception performance in the Big 12 title game. But he has bigger aspirations if he can finish his career by leading his team to the national championship against Alabama in the Citi BCS National Championship Game.
Oklahoma tackle Trent Williams: He could become the fourth starter at center for Oklahoma this season if Brian Lepak doesn't respond to treatment before the Sooners' Brut Sun Bowl game against Stanford. Williams has become one of college football's best offensive linemen at tackle and looked good in practice earlier this season at center. He'll face a big test against massive 315-pound Stanford nose tackle Ekom Udofi if he plays at center in the bowl game.
Oklahoma State running back Kendall Hunter: After struggling with a nagging foot injury most of the season, Hunter has been diagnosed at "close to 100 percent" by Oklahoma State coach Mike Gundy. The Cowboys had a strong running game and led the conference in rushing but still missed a true breakaway threat without Hunter in the lineup. His return will provide an infusion of speed that could be important for their hopes against Mississippi in the AT&T Cotton Bowl.
Texas guards Michael Huey and Charlie Tanner and center Chris Hall: After their struggles against Ndamukong Suh in the Big 12 championship game, this trio will really be under the gun against Alabama All-American tackle Terrence Cody and All-American middle linebacker Rolando McClain. They must play better than they did against Nebraska if they have any hopes of bringing the national title home to Austin.
Oklahoma State quarterback Zac Robinson: After gamely trying to play against Oklahoma on a sprained ankle, Robinson says that he's healthy for Mississippi in the AT&T Cotton Bowl. Robinson's injury and a sputtering attack helped explain the Cowboys' difficulties in a 27-0 loss that ultimately cost them a shot at a BCS at-large berth. Robinson must run the offense better against a similarly strong Mississippi defensive front if the Cowboys are to pull off an upset victory.
Texas Tech running back Baron Batch: Batch is one of the Red Raiders' most consistent receivers and top rushing threats. He'll be critically important in the Valero Alamo Bowl as he goes up against Michigan State All-Big Ten linebacker Greg Jones. Michigan State is being universally dismissed because of their suspension-wracked roster. All of that will make Jones and the defense eager to become involved early. Batch will be tested to keep Jones and the Spartans away from starting quarterback Taylor Potts.
Missouri's defensive front: The grouping of defensive ends Aldon Smith and Brian Coulter, tackle Dominique Hamilton and nose tackle Jaron Baston played very well down the stretch as they allowed only 52.4 yards rushing per game during a strong 4-1 finish. But the Tigers' defensive front will be facing a huge challenge in stopping Navy's unique run-based offense in the Texas Bowl. The Midshipmen rank fourth nationally in rushing and are keyed by quarterback Ricky Dobbs, who averages 85.5 rushing yards per game and ranks second nationally with 24 rushing touchdowns. Keeping Navy in check will be a big challenge for the Tigers, particularly the defensive front.
Iowa State cornerback Ter'ran Benton: The suspension of Kennard Banks will thrust Benton into the starting lineup for the Cyclones in the Insight Bowl against Minnesota. Benton is recovering after breaking his left leg Oct. 24 against Nebraska and missing the final four games of the season. Top Minnesota receiver Eric Decker is injured and will miss the bowl game, but Troy Stoudermire and Brandon Green will no doubt test Banks early and often in the Dec. 31 game.
Iowa State running back Alexander Robinson: When Robinson is an effective ball-carrying threat, the Cyclones have a much better chance at winning. That's why it will be important to get him going early against a Minnesota defense that tends to wear down if it plays too much. Robinson's running will be an important part in trying to do just that.
Oklahoma quarterback Landry Jones: When he was on, Jones was one of the most effective passers in the Big 12, torching Tulsa for six touchdown passes, Texas A&M for five touchdown passes and Kansas State for four. But he also struggled with five interceptions against Nebraska. He'll need a big game against a similarly streaky Stanford team that ranked 95th in pass efficiency defense, 105th in pass defense and allowed 15 touchdowns in its last five games.
Texas A&M safety Jordan Pugh: He'll be important in coordinating work in a secondary that features two sophomores and a freshman in the starting lineup. After A&M's struggles in a 49-39 loss to Texas in the regular-season finale, the group will be facing a similarly high-powered offensive threat from Georgia. Joe Cox and A.J. Green no doubt saw the Aggies' struggles against Texas and will be intent on duplicating them in the Independence Bowl. It will be important for Pugh to keep his young teammates focused -- particularly if they struggle early.
Nebraska quarterback Zac Lee: His struggles running the Nebraska offense were apparent in the Cornhuskers' loss to Texas where they produced only five first downs and amassed only 105 yards in the game. The offense must perk up against Arizona in the Pacific Life Holiday Bowl and Lee will be most under the gun to make it happen. He showed flashes of a passing touch earlier in the season, but the Cornhuskers relied on a run-heavy game down the stretch to win the North Division. A couple of well-timed passes from Lee early in the game against the Wildcats could open up the Nebraska offense for the rest of the game.
December, 17, 2009
12/17/09
10:42
AM ET
By
Tim Griffin
| ESPN.com
Many of you have written to me over the last several days asking me about my bowl picks for various confidence pools.
Obviously, these games aren't quite as prevalent as bracket sheets during the NCAA men's tournament, but they assuredly are growing. I know I have several offers and have to get my sheets ready by Saturday's games.
Here are my picks for Big 12 bowl games ranked one through eight in terms of my confidence in the results of the games. I'll have much more extensive previews before the games and I reserve my right to make a last-minute change, but here are my picks in place for Saturday's confidence-pick deadline.
8 points:
Texas Tech over Michigan State,
Valero Alamo Bowl. The Red Raiders are catching the Spartans at exactly the right time. And the fact that Michigan State is riddled with suspensions only makes the Red Raiders' opportunity to win that much greater. Tech's
Taylor Potts
should have a huge game against the Spartans' struggling secondary that ranks 96th in pass-efficiency defense and 103rd in pass defense.
7 points:
Missouri over Navy
, Texas Bowl. The Tigers played well late in the season when
Blaine Gabbert
was healthy.
Danario Alexander
was the Big 12's most explosive player down the stretch. And while the defense isn't their best quality, I like their chances of being able to stuff Navy's run-heavy offense. Missouri limited four of its last five opponents to 77 yards rushing or less and Dave Steckel's group will have a long time to prepare for the option.
6 points:
Georgia over Texas A&M
, Advocare V100 Independence Bowl. Which Aggies team will show up for this game? The one that nearly beat Texas or the one that was blown out by Oklahoma or Kansas State? I think that
Joe Cox
and
A.J. Green
will have a lot of success against the Aggies' struggling defense, providing they can effectively keep Von Miller out of the Georgia backfield.
5 points:
Oklahoma over Stanford
, Brut Sun Bowl. The Sooners are intent on turning around after losing five of their last six bowl games. Oklahoma gets a break because of
Andrew Luck
's iffy status for the Cardinal. Look for the Sooners' run defense to clamp down on
Toby Gerhart
and
Ryan Broyles
and
Landry Jones
to make enough big plays to win.
4 points:
Mississippi over Oklahoma State
, AT&T Cotton Bowl. How much will that blowout loss at Oklahoma in Bedlam harm the Cowboys' psyche? I'm thinking more than might be expected as underrated bowl game coach Houston Nutt will assuredly have the Rebels ready to play. Look for a game similar to last year's Cotton Bowl against Texas Tech where the Rebels win the game in the trenches.
3 points:
Arizona over Nebraska
, Pacific Life Holiday Bowl. Look for a defensive struggle between good buddies Mike Stoops and Bo Pelini. But with Nebraska's well-chronicled offensive struggles against better opponents, it might be more of the same for the Cornhuskers in the bowl game. This one should be tight, but look for Arizona quarterback
Nick Foles
to make enough big plays to give the Wildcats a narrow victory.
2 points:
Iowa State over Minnesota
, Insight Bowl. The Cyclones definitely are happy to move up this far in the bowl pecking order. That attitude, along with strong inside running by
Alexander Robinson
, might be enough to catapult them to a big effort over the Gophers. Minnesota has been to the Insight Bowl three times in the last four seasons and might be a little bored with another trip to the desert this time around.
1 point:
Texas over Alabama,
Citi BCS National Championship Game. The Longhorns are underdogs in this one, but I'm thinking they are going to be a little tired about pundits talking about how fortunate they are to be playing in this game. The Longhorns are actually a better match for the Crimson Tide than they would have been against Florida. Will Muschamp's expertise on Nick Saban and his system will be pivotal. And I think Texas' run defense will keep
Mark Ingram
bottled up and that
Colt McCoy
will outplay
Greg McElroy
for his fourth bowl victory.
That would produce a 5-3 bowl record for the Big 12 this time around. It might be a little optimistic, but I'm fairly confident the teams can play to my expected levels.
What about some of your picks? I'm curious what you believe is a legitimate record the Big 12 can achieve this season.
December, 10, 2009
12/10/09
7:48
AM ET
By
Tim Griffin
| ESPN.com
It's time we check under the Christmas tree and see what Big 12 players fortunate enough to be making bowl trips will be receiving in gifts from their postseason activities.
As always, it looks like a good haul.
The NCAA allows each bowl to award up to $500 in gifts to 125 participants from each school. Those schools can and typically do purchase additional packages that they can distribute to participants beyond those at a school. Additionally, each school can provide players with gifts up to $350 from its own budget.
The Sports Business Journal reports that these gift packages provide a gift niche that is worth
more $12 million in direct spending
.
Here's the haul of gifts for each Big 12 school from a
master list including all bowls
.
Advocare V100 Independence Bowl
(Texas A&M): Sony gift suite, Timely Watch Co. watch, New Era hat, football.
Pacific Life Holiday Bowl
(Nebraska): Flo TV personal television (includes one year of service), Best Buy gift card, Tourneau watch, Sports Tek hooded sweatshirt, cap.
Brut Sun
(Oklahoma): Sony gift suite, Timely Watch Co. watch, Majestic fleece pullover, VP Sports cap, Ogio Politan laptop pack, Brut hair dryer, coin.
Texas
(Missouri): $300 Best Buy gift card, Fossil watch, Under Armour shirt and hat, Texas Bowl T-shirt, Under Armour backpack, belt buckle.
Insight
(Iowa State): Sony gift suite, Fossil watch, hat, Ogio Bounty Hunter or Hermit laptop pack.
Valero Alamo Bowl
(Texas Tech): 32-gig iPod Touch, Dr. Dre Monster Beats headphones, Fossil watch, Oakley Antix sunglasses, Shutt mini-helmet, panoramic photo.
Citi BCS National Championship
(Texas): Sony gift suite with Trek and Garmin, Fossil watch, New Era 59Fifty hat, Ogio Politan laptop pack.
Note: AT&T Cotton Bowl officials did not make their information available. Gift suites are arranged as private events where game participants and often bowl VIPs are given an order form and allowed to select gifts up to a value that is determined by each specific bowl, not exceeding the NCAA's limit of $500 per bowl game.
Source: Sports Business Journal.
December, 7, 2009
12/07/09
6:26
PM ET
By
Tim Griffin
| ESPN.com
The array of Big 12 bowl treats over the next month will feature a little of everything.
We've got some good games and others that might not be as appealing for those from outside the respective fan bases. Here's a look at how I rank the Big 12's eight bowl games this season.
I based my selections on importance, style of the two teams, coaching and starpower. Here are my rankings.
1. Citi BCS National Championship Game
Texas vs. Alabama
My take:
The national title will be decided between two tradition-steeped programs with Heisman finalists
Colt McCoy
and
Mark Ingram
. Who could ask for more?
2. Brut Sun Bowl
Oklahoma vs. Stanford
My take:
Even if
Andrew Luck
doesn't play, we'll have an intriguing battle between
Toby Gerhart
and the Sooners' defense. Toss in the Sooners' need for a bowl victory and this could be a good one.
3. Pacific Life Holiday Bowl
Nebraska vs. Arizona
My take:
Two strong defenses will square off in this game. Throw in two fiery coaches like Mike Stoops and Bo Pelini and it should be an intriguing coaching matchup.
4. Advocare V100 Independence Bowl
Texas A&M vs. Georgia
My take:
Sure, the Georgia staff has been blown up after the firing of Willie Martinez. But two high-powered offenses keyed by
Jerrod Johnson
and
Joe Cox
should result in a lot of points and passing yards.
5. Texas Bowl
Missouri vs. Navy
My take:
The Tigers slid all the way into the bottom of the Big 12's pecking order, but this game still will be interesting.
Danario Alexander
and the potent Missouri passing game against Navy's option attack should be an interesting contrast of styles.
6. AT&T Cotton Bowl
Oklahoma State vs. Mississippi
My take:
The Cowboys must rebound from their final-game struggles at Oklahoma, or they will face a difficult challenge against
Jevan Snead
and the Rebels.
7. Valero Alamo Bowl
Texas Tech vs. Michigan State
My take:
Texas Tech's high-powered offense and underrated defense will be going against an undermanned Spartan team wracked by suspensions. I have no idea how either team will approach their trip to San Antonio.
8. Insight Bowl
Iowa State vs. Minnesota
My take:
Insight Bowl officials jumped all over the Cyclones, hoping they will drive tickets for this battle of 6-6 programs. They better hope the Arizona golfing is good, because Minnesota's struggling offense produced no touchdowns in the last two games of the season.
December, 7, 2009
12/07/09
4:37
PM ET
By
Tim Griffin
| ESPN.com
Several readers have asked for a handy television schedule of the Big 12's upcoming bowl games.
Here's a list with all of the dates, times and networks, along with who will be the home team in the game. All times are ET.
Citi BCS National Championship Game, Jan. 7, 8 p.m. ET, FOX Sports, Pasadena, Calif. -- Texas (13-0) vs. Alabama (13-0). Alabama will be the home team.
AT&T Cotton Bowl, Jan. 2, 2 p.m., FOX Sports, Arlington, Texas -- Oklahoma State (9-3) vs. Mississippi (8-4). Mississippi will be the home team.
Pacific Life Holiday Bowl, Dec. 30, 8 p.m., ESPN, San Diego -- Nebraska (9-4) vs. Arizona (8-4). Nebraska will be the home team.
Valero Alamo Bowl, Jan. 2, 9 p.m., ESPN, San Antonio – Texas Tech (8-4) vs. Michigan State (6-6). Texas Tech will be the home team.
Brut Sun Bowl, Dec. 31, 2 p.m., CBS, El Paso, Texas -- Oklahoma (7-5) vs. Stanford (8-4). Stanford will be the home team.
Insight Bowl, Dec. 31, 6 p.m., NFL Network, Tempe, Ariz. – Iowa State (6-6) vs. Minnesota (6-6). Iowa State will be the home team.
Advocare V100 Independence Bowl, Dec. 28, 5 p.m., ESPN, Shreveport, La. -- Texas A&M (6-6) vs. Georgia (7-5). Georgia will be the home team.
Texas Bowl, Dec. 31, 3:30 p.m., ESPN, Houston -- Missouri (8-4) vs. Navy (8-4) - Missouri will be the home team.