If the Big Ten rejoins the Heisman Trophy race in 2010, John Clay likely will play a leading role.
Clay, the league's Offensive Player of the Year this fall, could be the Big Ten's most realistic candidate for college football's top honor next season. The Wisconsin sophomore running back led the league and ranked 14th nationally in rushing average (116.3 ypg) this season, reaching the 100-yard rushing mark in each of his final five games.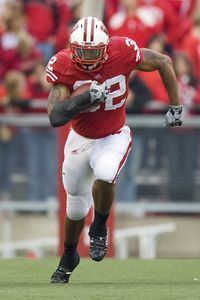 Jeff Hanisch-US Presswire
John Clay, Wisconsin's star sophomore running back, could find himself in the running for the Heisman Trophy next season.He could get an early start on next year's awards campaign tonight as Wisconsin opens the Big Ten's bowl season against No. 15 Miami at the Champs Sports Bowl (ESPN, 8 p.m. ET).
Embracing stardom and a featured role didn't come right away to Clay, who didn't even begin the season as Wisconsin's starting tailback. Zach Brown outperformed Clay during preseason camp, and it took a few games for Clay to claim the top spot on the depth chart.
"I just needed to get consistent," he said, "get the flow of the game going, try to be that spark for our team and get everybody motivated. I got more patient, just got in rhythm with my offensive line and a feel for how they're blocking and pulling in games."
Wisconsin head coach Bret Bielema saw Clay starting to "get it" as the season went on.
"What it means to practice, what it means to prepare, what it means to handle game day, what it means to respond to a negative situation," Bielema said. "I like his overall approach."
Clay could be the difference maker against Miami. Wisconsin is 7-1 when he rushes for 100 yards and 4-0 when he scores multiple touchdowns.
Miami boasts a strong rush defense (ranked 28th nationally) but hasn't faced a back quite like the 6-1, 248-pound Clay.
"With the offensive line I do, and then with me coming off the back at 245 [pounds], that's probably not something they typically see every Saturday," Clay said. "When the offensive line wears down on [opponents], putting all that weight on them, and then me coming in there, you can see the defensive players, they get tired and worn out and they're ready to give up pretty soon."