August, 21, 2014
Aug 21
8:00
AM ET
Could Ohio State have handled Braxton Miller's injury differently? It's a fair question for Buckeyes fans to ask after Tuesday's announcement that the quarterback will miss the season after re-injuring his throwing shoulder.
I'm not a doctor and know Ohio State didn't take Miller's situation lightly, but the whole thing seemed odd. He initially hurt the shoulder in the Orange Bowl but didn't have surgery until late February, as Ohio State hoped the injury would heal on its own. Ohio State called the surgery "minor" and said Miller would be limited in spring practice. He sat out the whole session.
He started throwing in early July and was making good progress. But when camp began, he threw on a limited basis and sat out scrimmages to rest the shoulder. Monday morning, offensive coordinator Tom Herman acknowledged Miller "had a little bit of a setback with some additional soreness that we weren't expecting." Miller, not surprisingly, declared himself 100 percent. But later that day, on a seemingly benign rollout pass, he reinjured the joint. Season over.
Some, like colleague Austin Ward, are
calling it a fluke
. But it's not as if there wasn't concern before he was re-injured. Miller already had been experiencing considerable soreness.
From
Cleveland.com's Doug Lesmerises
:
The Buckeyes will move forward. On the outside, there may be some dwelling though, especially since Miller was calling himself "100 percent" hours before Monday afternoon's practice even though he hadn't been allowed to really let it go on consecutive days in practice.

"Oh, I second-guess everything," Meyer said about what could have been done differently since February.
Here's more:
"When I say second-guess, I just ask the questions, because I'm not a doctor," Meyer said. "And I don't know. But I've been around long enough, things happen and it's unfortunate.

"I have great trust in our medical stuff, but sure, will you second-guess? I wouldn't say second-guess, just make sure in the evaluation we're doing the best we can."

So the Buckeyes tried to limit Miller in the last few weeks. And then it went wrong.
Maybe Miller should have been completely shut down. Maybe the re-injury was just bad luck. Either way, it will be interesting to see how Ohio State handles Miller this time around.
Taking a spin around the league ...
West Division
East Division
.
And, finally ...
March, 18, 2014
Mar 18
11:00
AM ET
LINCOLN, Neb. -- For the first 2½ years of his career at Nebraska,
Givens Price
heard voices.
Voices at practice. Voices in the meeting room. Voices when he entered the playing rotation at guard in the second half of last season as injuries nearly decimated the offensive line.
Five senior offensive linemen in 2013 -- gone from Nebraska after starting a combined 127 games in their careers -- spoke to Price even when he stood alone on the sideline.
"We are the voices now," Price said on Monday.
[+] Enlarge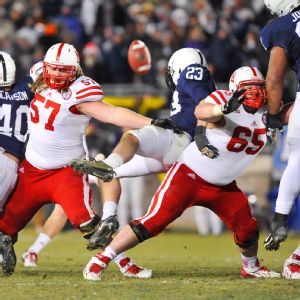 Randy Litzinger/Icon SMIZach Sterup (57) and Ryne Reeves (65) are among those competing for spots on the Huskers O-line.
The Huskers are rebuilding the line this spring. Through six practices, improvement is steady, according to the linemen and the quarterback they protect, sophomore
Tommy Armstrong Jr.
"They're going to get better," Armstrong said. "We're expecting that. At the same time, you've got to understand that sometimes mistakes are going to happen. They're all out there to win a spot. They're all out there to improve and push each other. They come out there and they're ready to work."
Despite the departures, Nebraska returns experience, primarily in left guard
Jake Cotton
, a senior who started 11 games last season. Others show notable promise, and the line, as a group, appears just as physically impressive as the 2013 cast.
Perhaps more impressive, in fact.
"We've got to get the mental side down," Cotton said, "if we want the size to matter."
Six practices into this spring, Cotton at left guard and junior
Zach Sterup
at right tackle appear most entrenched. Price has taken the majority of snaps at right guard, though senior
Mike Moudy
, out with a shoulder injury this spring, figures to compete for the job in August.
At center, senior
Mark Pelini
and junior
Ryne Reeves
are splitting time. And at left tackle, Colorado transfer Alex Lewis, a junior who has emerged as a top spring storyline, and redshirt freshman
David Knevel
, continue to compete.
"I think our whole room is full of competitors," Cotton said "Some of the guys have come so far in [two weeks]. I wouldn't have guessed it would go this fast."
Many of the new candidates to start received an unexpected jump start last season.
With seniors
Spencer Long
,
Jeremiah Sirles
,
Brent Qvale
,
Andrew Rodriguez
and
Cole Pensick
set to anchor the line, all appeared settled.
But after Long, an offensive captain and All-Big Ten pick in 2012, went down with a knee injury in early October, the injuries mounted. Moudy started three games in place of Long at right guard before the shoulder injury hit.
Cotton missed two games with a knee injury. Sirles and Pensick also missed practice time, forcing position shifts among the experienced linemen and youngsters like Reeves, Sterup, Pelini and Price into action.
Production suffered. Nebraska averaged 42.4 points and 291.6 rushing yards in the five games before Long's injury; after, it was 25.4 and 168.2.
Still, Armstrong credits the veteran linemen, especially Cotton, with easing the quarterback's transition into the lineup.
"They all sat me down and said, 'Hey, this is your time,'" Armstrong said. "'We saw how you practiced. Just go out there and have fun. We're going to have your back 100 percent of the way.' Jake Cotton said, 'You're the guy we want right now, and you're the guy we need.'
"He told me we were going to win games, and that's what we did."
Armstrong finished 7-1 as a starter last season, including a win over Georgia in the Gator Bowl.
Now it's his turn to help nurture the young linemen.
The play of Lewis at left tackle grabbed Armstrong's attention this spring. At 6-foot-6 and 290 pounds, Lewis, who started 12 games at Colorado in 2012, has meshed well with Cotton to help protect the QB's blind side.
Lewis and Cotton, to put in nicely, make their presence known on the practice field.
"That's double trouble right there," Armstrong said. "They work hard. They're outgoing. They're rowdy. They just keep going."
Cotton said the group is quickly developing a chemistry.
"You go the extra step to make sure guys are on the same page," he said. "It's a lot of fun. There's just something about having open spots, with nothing guaranteed, that's fun, because the competition is heated. Guys are gunning for spots."
It will, no doubt, intensify in August as Moudy returns. Also set to join the mix are
Nick Gates
,
D.J. Foster
and
Tanner Farmer
, the most heralded group of linemen signees in coach Bo Pelini's seven years at Nebraska. Another rookie,
Mick Stoltenberg
, could fit on the offensive or defensive line.
Regardless of the personnel, they'll work without the guidance of veterans like Long and Sirles.
"Nothing stops," Price said. "We've got to pick up from where they left off. The dream they had is still the dream we have -- that's to make it to the Big Ten championship and win the Big Ten championship. It starts in spring football."
February, 7, 2014
Feb 7
10:00
AM ET
Nebraska signed a
class of 24 prospects
on Wednesday that ranked 39th nationally and sixth in the Big Ten. We caught up with coach Bo Pelini on Thursday to discuss his thoughts on the group and a few issues related to recruiting:
Was there a group of positions that you considered most important to bolster with this class?
BP:
Probably where we needed some depth and we needed some numbers were offensive line and wide receiver. I feel good about the kids we got at those sports, starting with the four offensive linemen -- depending on exactly what happens with
(Mick) Stoltenberg
. I think he can do a number of different things for us. At wide receiver, we lost (Tre'vell) Dixon a year ago, and we just wanted to make sure our numbers were right there.
[+] Enlarge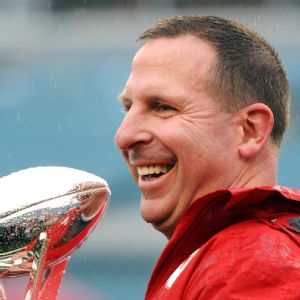 Melina Vastola/USA TODAY SportsBo Pelini believes this recruiting class addressed some depth issues.
What kind of momentum were you able to build from the Nebraska high school prospects, Stoltenberg, D.J. Foster and Luke Gifford, who committed early in the process?
BP:
They're quality kids. They're good football players, guys who we think are going to be very good for our program. Having been here and having a relationship with the guys, I thought they did a really good job of helping us in the recruiting class. Some of the other early guys like
(Demornay) Pierson-El
and
Peyton Newell
, were out on the social media, helping us recruit -- things that they weren't necessarily asked to do, but things that they just did on their own because they know it was important.
Zack Darlington
could be thrown in that group.
Is it a reflection on your staff's strengths in recruiting that you signed four players from Texas, nine from the Southeast but none from California, traditionally an important area for Nebraska?
BP:
It's different recruiting in California. They go about it a lot slower. Kids don't make as many early decisions. I think we'll still have a presence out there. How much, I don't know. When you look at the numbers, you wonder if the move into the Big Ten out of the Big 12 changes the perception a little bit of Nebraska. But we're going to continue to evaluate that.
You signed two junior-college defenders and were involved with several others at the juco level. How, in six years at Nebraska, have your feelings changed about the importance of recruiting the junior colleges?
BP:
Nothing's really changed as far as my philosophy. For us, there's been a pretty specific purpose behind recruiting a junior-college kid -- maybe to fill a spot in a class, or your lose somebody and you want a more mature, older kid to give you more balance on your roster. We're very selective on who we go after. That won't change. We're not going to be, any time soon, recruiting wholesale through the junior colleges. That's just not my philosophy. I'd rather develop them. I'd rather have four-, five-year kids than two-, three-year kids.
You added a coach last month with ties in Georgia. What have you seen already that Charlton Warren can add to your lineup of recruiters?
BP:
He has some ties. He has some built-up relationships, because he's been in there a lot. We're just going to have to play it by ear a little bit to see exactly how that works out, how that changes our reception down in Georgia. There are a lot of kids, just by sheer population, who come out of there. I'm sure he'll help us, but you've just got to constantly look at different areas and places where you have relationships.
Like just about every school, you were involved with recruits who flipped commitments, to and from Nebraska. How do you feel about the prevalence of flipping and does it affect the way you have go about recruiting?
BP:
Yeah. No. 1, you've got to recruit them and then recruit them again. With some kids, let's face it, a commitment doesn't mean much. You know until they sign on the dotted line that you're going to have to fight tooth and nail for them, regardless of what that guy has come out said publicly. There's all kinds of commitment types. It's crazy. There's something that could be done with the rules to help with that problem. Maybe an early signing date; maybe not having any signing date. When a kid commits, if he's ready, let's sign them up. I think there would be a lot of merit to that. I think it would solve a lot of issues on both sides, with coaches and players. Whether that ever happens, I don't know. As long as the rules are what they are, we'll have to continue to look for better ways to operate within them.
You generated a lot of laughs with cat tweets. But in all seriousness, how much do you recognize the importance of being a head coach, as you deal with kids in recruiting, who is somewhat in touch with social media?
BP:
Well, I think it's a reality. That's part of the deal. These kids are into it. They're aware of it, so you can't ignore that. We use it. We'll continue to use it as I get better at it. Social media is a big part of everything, so you can't just ignore it. You better embrace it and get on board.
So did you actually wrestle Tanner Farmer?
BP:
No, I didn't, but I offered to. He thought he'd break my back.
February, 5, 2014
Feb 5
7:30
PM ET
LINCOLN, Neb. -- Nebraska's class of 24 prospects, unveiled on Wednesday, ranked
39th nationally
and No. 7 in the Big Ten after coach Bo Pelini's staff added a flurry of commitments on the final weekend of the recruiting season.
The Huskers lost defensive tackle
Blake McClain
of Jacksonville, Fla., to South Carolina on signing day and still await a letter of intent from committed receiver
Robert Lockhart
of Hinds (Miss.) Community College.
[+] Enlarge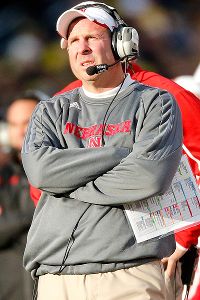 Gregory Shamus/Getty ImagesCoach Bo Pelini and the Cornhuskers have moved some of their recruiting east since leaving the Big 12.
Pelini praised the signees, his seventh class at Nebraska.
"I feel good about them, what their potential is," the coach said. "I can say right down the line that these kids love to play football, and they're a good group of young men."
Pelini answered questions for more than 40 minutes on Wednesday. Here's a synopsis of some topics discussed:
Go south
: The Huskers signed nine players from the states of Florida, Georgia, Mississippi, Alabama and Louisiana. The trend to the southeast, Pelini said, comes as Nebraska identifies areas that work with its changing identity as a three-year member of the Big Ten.
Nebraska failed to sign a recruit from California, though not for a lack of trying. It maintained a connection from its old Big 12 days by snagging four players from Texas.
"We've kind of moved east," Pelini said. "You have to acquire data, and you have to evaluate it. You've got to look at the facts as much as you can."
From his observations, the image of Nebraska has shifted since leaving the Big 12.
"Some recruits perceive Nebraska as if it's going to playing in the snow every week," Pelini said.
Strong up front
: Nebraska's highest-rated signee, guard
D.J. Foster
of Lincoln (Neb.) Southeast, headlines a group of recruits on the offensive line who rank as a highlight of the class. The Huskers also signed
Tanner Farmer
, an Under Armour All-America Game participant out of Highland, Ill., and
Nick Gates
of Las Vegas Bishop Gorman.
"That's a good group of offensive lineman," Pelini said.
Additionally,
Mick Stoltenberg
of Gretna, Neb., could play offense or defense. Stoltenberg, who missed much of his senior season with a knee injury, will begin his college career at the spot that allows him to play most quickly.
Fast start
: Secondary coach Charlton Warren, hired in mid-January, hit the ground running as a recruiter. His boss was impressed.
"He's going to be a huge benefit to our staff, not only as a secondary coach but as a recruiter," Pelini said. "He communicates very well. He works hard. He couldn't get out (to recruit) fast enough."
Two quarterbacks
: Pelini said the addition to this class last weekend of Georgia prep QB
A.J. Bush
was unrelated to the status of fellow newcomer
Zack Darlington
, who missed all but the first game of his senior season after suffering a head injury.
The Huskers had long considered pursuing a second QB, according to the coach.
Darlington, of Apopka, Fla., joined the program in January. He is participating in Nebraska's winter-conditioning program and is scheduled to take part in spring practice.
"I think he'll be fine," Pelini said of Darlington. "I wouldn't anticipate wanting to get him hit through spring practice. That doesn't make a lot of sense.
"He's a winner. He's a heck of a football player. He's a guy who, I think, could be a really good football player for us."
Big decision
: Receiver
Monte Harrison
of Lee's Summit, Mo., is considered a top prospect this spring for the Major League Baseball draft. Pelini, though, said he expects Harrison to choose football in college over professional baseball.
"We're so excited about him," Pelini said, "and I think he has every intention of coming here to play football and also to play (college) baseball. If that changes, who knows? I know one thing, it would have to be something pretty significant to keep him from doing it, because I know in his mind, he sees himself as a football player."
Nebraska dealt with a similar situation in 2011, losing quarterback
Bubba Starling
to the Kansas City Royals. The Royals drafted Starling in the first round and signed him to a contract in August after fall practice had opened in Lincoln.
Nebraska won't have to wait as long to learn of Harrison's decision as the deadline to sign this year falls in July.
Talent vs. character
: Pelini struck down the suggestion that Nebraska values high character in recruits over talent. He said he had heard recently of such a theory.
"That's the craziest thing I've ever heard," he said. "We want both, so any notion that we don't care (about talent) . . . we want both. Anything that's being portrayed any other way is ludicrous."
October, 9, 2013
10/09/13
2:00
PM ET
Each Wednesday, ESPN RecruitingNation updates its
national class rankings
. For an in-depth look at the Big Ten conference, check out our conference rankings:

1. Michigan, 15 commits:
The Wolverines are No. 6 in the RecruitingNation class rankings, which includes nine ESPN300 prospects -- among them headliner and No. 2 overall
Jabrill Peppers
(Paramus, N.J./Paramus Catholic High). Michigan could make a move into the top-5 by winning the race for No. 4
Da'Shawn Hand
(Woodbridge, Va./Woodbridge High). Defensive tackle and No. 67
Malik McDowell
(Southfield, Mi./Southfield High) is another top target still in play. No. 41 overall
John Smith
(Long Beach, Calif./Polytechnic High) will visit Nov. 29, and is another top target remaining.
June, 17, 2013
6/17/13
10:00
AM ET
The Big Red weekend met several goals for Nebraska, not the least of which was mitigating fan panic about the Huskers' 2014 recruiting class.
Angst usually runs high in the football-obsessed Cornhusker State, and fans had some understandable concern when June began and Nebraska's commits total for 2014 sat at just two. The number figured to climb during Nebraska's top recruiting weekend of the summer, but by how much?
The Huskers ended up adding four verbal commitments during Big Red weekend, to go along with two pledges -- offensive lineman Tanner Farmer and quarterback Zack Darlington -- in the days leading up to the event. Nebraska now has added seven recruits since June 7, bringing its 2014 total to a respectable nine.
Darlington is the name that jumps out, not only because of the position he plays but the fact that he turned down Ohio State for the Huskers. RecruitingNation rates Darlington as a four-star prospect and the No. 11 quarterback in the 2014 class. Nebraska's post-
Taylor Martinez
quarterback situation looks solid now with Darlington, Tommy Armstrong and Johnny Stanton.
Fans love when their teams win recruiting battles, and they chafe when their teams lose homegrown products. Nebraska made sure the latter didn't happen in securing pledges from two in-state players -- offensive lineman
D.J. Foster
and defensive lineman Mick Stoltenberg -- during the weekend. A four-star prospect, Foster is the nation's No. 13 guard and the top in-state prospect according to RecruitingNation.
Nebraska also continued to add from the state of Texas, securing a commitment from defensive back Trai Mosley. Although Nebraska's move from the Big 12 to the Big Ten has increased its challenge to recruit the Lone Star State, the Huskers now have three pledges from Texans for the 2014 class.
Colleague Mitch Sherman wrote of Nebraska's surge
: "The past 72 hours in Lincoln likely marked the most important summer stretch of recruiting in coach Bo Pelini's 5-plus years."
It certainly puts Nebraska in a more comfortable position relative to the rest of the Big Ten, as four programs -- Michigan, Northwestern, Ohio State and Penn State -- already have 10 or more pledges for the 2014 class.
Several other prospects could commit before the season, when Nebraska typically makes its biggest push as recruits make their official visits to Lincoln.
March, 13, 2013
3/13/13
3:30
PM ET
Some day soon, we're sure we'll convince our bosses to give us an unlimited travel budget and our pick of games to attend each week. But in the meantime, we'll simply imagine how we would travel each week during the 2013 season if that were the case.
We're limiting ourselves to one game per week and trying to diversify between the bloggers when it makes sense. And note again that this is almost assuredly not our actual travel itinerary for the season.
We've already made our picks for
Week 1
and
Week 2
. Here's where we'd like to go for the week of Sept. 14.
The slate:
Illinois vs. Washington (at Soldier Field in Chicago)
Bowling Green at Indiana
Iowa at Iowa State
Akron at Michigan
Youngstown State at Michigan State
Western Illinois at Minnesota
UCLA at Nebraska
Western Michigan at Northwestern
Ohio State at California
Central Florida at Penn State
Notre Dame at Purdue
Wisconsin at Arizona State


Brian Bennett's pick: UCLA at Nebraska
These two teams combined for over 1,000 yards last year at the Rose Bowl as UCLA won 36-30. Both offenses should still be explosive, even as the Bruins lost star tailback Johnathan Franklin. They've still got quarterback
Brett Hundley
, and Jim Mora should have things clicking in Year 2. Mark Schlabach ranked UCLA No. 21 in his latest preseason Top 25, so this is unquestionably Nebraska's biggest nonconference test.
The good news for the Cornhuskers is they usually play much better at home. The expanded Memorial Stadium should be rocking for this one.
Taylor Martinez
,
Kenny Bell
and
Ameer Abdullah
should give UCLA all it can handle. The question, again, will be whether Bo Pelini's defense will be up to the task. Nebraska looked a step slow last year in Pasadena but is hopeful some younger, more athletic defenders will make a difference this time around. And you just know that Martinez, a California guy who grew up rooting for the Bruins but was only recruited there as a safety, wants to beat UCLA before his career is up. Get me to the land of the red balloons for this one.


Adam Rittenberg's pick: Wisconsin at Arizona State
Great call on UCLA-Nebraska, but I can't keep following you around the league, Bennett. I'm getting in touch with my West Coast roots this season, and for the second time in three weeks, I'm grabbing the sunscreen, hopping on a plane and flying West to Pac-12 country. Wisconsin faces its first major test under new coach Gary Andersen as the Badgers head to Tempe to face Todd Graham's high-octane
Arizona State Sun Devils
team. These trips out West haven't exactly been good for the Badgers, who have lost the past three Rose Bowls and nearly were shut out last season against Oregon State in a 10-7 loss. Big Ten teams have really, really struggled in true road games against the Pac-12.
Wisconsin's quarterback competition will garner most of the attention during the offseason, but Andersen is a defense-oriented coach tasked to take a typically solid defense from good to great. Arizona State provides an excellent test for star linebacker
Chris Borland
and the Badgers, who have had their ups and downs against the spread offense. The Sun Devils return talented quarterback
Taylor Kelly
and dynamic weapons like
Marion Grice
and
D.J. Foster
. They finished 14th nationally in scoring and 25th in total offense in Graham's first season, and figure to only get better. We'll learn a lot about Wisconsin on both sides of the ball in this one. Colleague
Ted Miller
already had invited me to his palatial desert estate for dinner. Afterward, I'll park myself on
Mill Avenue
and check out all the beautiful, um, cacti.
BIG TEN SCOREBOARD
Monday, 12/22
Saturday, 12/20
Tuesday, 12/23
Wednesday, 12/24
Friday, 12/26
Saturday, 12/27
Monday, 12/29
Tuesday, 12/30
Wednesday, 12/31
Thursday, 1/1
Friday, 1/2
Saturday, 1/3
Sunday, 1/4
Monday, 1/12
Tweets from https://twitter.com/ESPNCFB/lists/b1g