August, 8, 2014
Aug 8
12:30
AM ET
The loss of junior defensive back Charles Jackson in the opening week of practice at
Nebraska
represents a major setback for the Huskers.
[+] Enlarge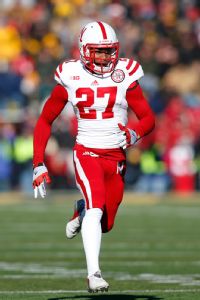 Joe Robbins/Getty ImagesCharles Jackson was expected to boost Nebraska's secondary before his season-ending knee injury.
Coach Bo Pelini announced Thursday night that Jackson would require
season-ending surgery
to repair a knee injury. After a
breakout spring
, Jackson started camp well Monday with several head-turning plays from the nickel position.
His progress ended abruptly.
One of Nebraska's top athletes, Jackson factored heavily on special teams in 2012 and 2013 but failed to earn significant time in the secondary as he struggled with defensive concepts. He turned a corner in March and April.
The nickel spot in Pelini's scheme has long served as a key spot to earn mismatches and create big plays. Ciante Evans performed well in the spot last year.
Jackson, because of his athleticism, promised to add an important spark to a secondary faced with the loss of cornerback Stanley Jean-Baptiste and safety Andrew Green in addition to Evans.
The Huskers must now incorporate another newcomer. Junior-college transfer Byerson Cockrell, who played nickel and cornerback in the spring after joining the Huskers in January, is the favorite to fill Jackson's role.
"I love Byerson Cockrell," Pelini said Thursday. "He is a really good player. He is a very smart and very intelligent player."
Cockrell likely must focus full time on nickel, leaving the cornerback spot opposite returning starter Josh Mitchell to junior Jonathan Rose, redshirt freshman Boaz Joseph or junior Daniel Davie. None have notable experience.
True freshman Joshua Kalu will also get a look this month at nickel, Pelini said.
Kalu starred at Houston's Alief Taylor High School, a Texas 5A power. Regardless, the thought of a starting nickel with no experience at the FBS level may lead to a restless month for first-year secondary coach Charlton Warren.
For Jackson, the excruciating wait continues. He hasn't played a full game since his senior year of high school at Spring (Texas) Klein Collins in 2010.
This was supposed to the year. It came to a cruel end in the first week of practice. And the most inexperienced area of the Nebraska defense just grew a little more green.
May, 2, 2014
May 2
10:30
AM ET
With spring practice officially behind us, we're taking a look at each Big Ten team and identifying a player who announced himself as a potential key performer this fall.
These are guys who haven't played big roles yet but showed enough during the 15 spring practices -- not just some fluky, spring-game performance against backups -- to factor heavily into their team's plans.
Next up, a key position on the back end of Nebraska's fast-maturing defense:
[+] Enlarge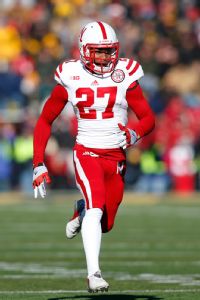 Joe Robbins/Getty ImagesCharles Jackson looks poised to excel at nickel back, a key to making the Huskers' defense dominant.
Spring breakout player: DB Charles Jackson
Connect the dots here. Nebraska's top defensive units under Bo Pelini -- in 2003, his lone year as coordinator, and 2009 in his second year as head coach -- stopped the passing game as well or better than any team nationally.
The linchpin, arguably, to a dominant Pelini secondary is a standout at nickel back. The nickel, highlighted when the Huskers require a fifth defensive back against many of today's pass-happy offensive foes, demands versatility and intelligence.
Ciante Evans
performed admirably as the nickel a year ago.
This spring, Jackson, a junior who has long been a promising figure for Nebraska, emerged as the projected starter. A 2011 signee out of Spring, Texas, who sat out that first fall to clear eligibility hurdles, Jackson has tantalized the Huskers with flashes of athleticism on special teams for the past two seasons.
But when opportunities arose for playing time, he failed to prove his readiness at cornerback and safety.
That's all changing now.
"You want to talk about guys that are light years ahead of where they were a year ago?" Pelini said early in the spring. "He obviously put some time in prior to spring practice. I think things are starting to slow down for him and make sense for him, which is a good thing, because he's a really talented kid."
Jackson, 5-foot-11 and 180 pounds, got serious about film study after last season, when he played in all 13 games but finished the season with just seven tackles -- six of which came on special teams.
"I feel like if you really want it -- want to succeed -- then it shouldn't be too hard," Jackson told reporters last month. "I really want it, so I just go in and watch film and get it done. Every single day. It's just a way of life."
His strong spring allowed the Huskers to move newcomer
Byerson Cockrell
from nickel to cornerback; Cockrell is challenging
Jonathan Rose
for a starting spot opposite
Josh Mitchell
. With
Corey Cooper
back at safety alongside
LeRoy Alexander
or converted linebacker
Nathan Gerry
, the secondary -- thanks in part to Jackson -- suddenly looks like a strength for the Huskers in 2014 under first-year assistant Charlton Warren.
April, 10, 2014
Apr 10
1:00
PM ET
A big crowd, as usual, is expected on Saturday as Nebraska wraps spring practice amid the annual festivities on campus that accompany the Red-White Game. Here's a preview:
When:
Saturday, 3 p.m. ET
Where:
Memorial Stadium, Lincoln, Neb.
Admission:
Reserved seats are $10. As of Wednesday, nearly 48,000 tickets had been sold. Youth in eighth grade or below receive free admission for participating in the Drug Free Pledge at halftime; a complimentary ticket is required. Free youth tickets are available only at the stadium ticket office.
TV:
Big Ten Network (Saturday at 8 p.m. ET)
Weather forecast:
Warm and possibly wet. A mix of clouds and sun is forecast, with a high of 82 degrees and wind from the south at 16 mph. The chance of rain is 60 percent during the day, with the potential for severe thunderstorms.
[+] Enlarge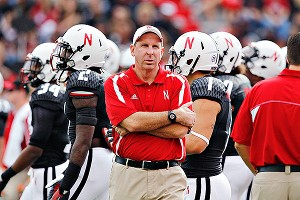 Bruce Thorson/USA TODAY SportsBo Pelini will watch from the sidelines as his Cornhuskers close the spring with Red-White Game on Saturday.
What to watch for:
First, know that the format is atypical. Coach Bo Pelini plans to roll out a scoring system that awards points to the offense and defense for good plays. There will be no Red and White teams, as in the past. The top offense will match against the No. 1 defense, No. 2 against No. 2 and so on. Leave the social scene outside the stadium a few minutes early, so you can get a grasp on the format before kickoff. An explanation will likely be displayed on the HuskerVision screens.
Nebraska opted for this change in order to protect its players from injury. With a roster of two teams, the Huskers would have been spread thin for the coaches' comfort level.
That said, you'll see plenty of the top Huskers, minus returning All-Big Ten honorees
Ameer Abdullah
at I-back and defensive end
Randy Gregory
. They've done enough this spring.
Behind Abdullah, Nebraska features an exciting group of backs. Keep an eye on the expanded pass-catching role of
Terrell Newby
and the tantalizing combination of size and speed offered by redshirt freshman
Adam Taylor
.
Of course, the quarterbacks will draw many eyes. Watch how
Tommy Armstrong Jr
. commands the attention of teammates and shows a noticeable improvement over his redshirt freshman season in surveying the field. The performance on Saturday of
Johnny Stanton
and
Ryker Fyfe
will serve as the last opportunity for nearly four months to impress coaches in their bid for the job of No. 2 QB.
Defensively,
Josh Mitchell
provides a vocal presence from his cornerback position. Alongside Mitchell, safeties
LeRoy Alexander
and
Nathan Gerry
have enjoyed breakout springs to help solidify the secondary. Corners
Jonathan Rose
and
Byerson Cockrell
are locked in a battle, and
Charles Jackson
has appeared to finally come of age in taking control of nickel spot.
Up front,
Vincent Valentine
and
Maliek Collins
have taken hold of the top spots in the interior and may give Nebraska its most talented pair of tackles in five years. Collins also shifts to the outside, where the Huskers are thin and have begun to look to linebacker
Marcus Newby
as an intriguing option to rush the passer.
April, 3, 2014
Apr 3
1:00
PM ET
LINCOLN, Neb. -- Let's face it, the
Nebraska
defense played at an average level in 2013.
Early in the season, the Huskers were below average. Remember the 38 consecutive points scored by UCLA and the 465 yards surrendered to South Dakota State? Later, Nebraska rated better than the norm, winning away from home against Michigan, Penn State and Georgia largely on the back of the Blackshirts.
[+] Enlarge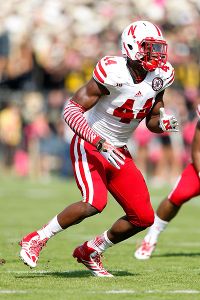 Joe Robbins/Getty ImagesRandy Gregory expects the Nebraska defense to reach new heights this fall.
But in 12 of 15 key defensive categories, Nebraska ranked no higher than third in the Big Ten and no lower than ninth.
So yes, as a whole, the group was average.
All-league defensive end
Randy Gregory
and his teammates want a new label for 2014.
Dominant or suffocating -- either is fine. How about being the strength of coach Bo Pelini's seventh team?
"Definitely," Gregory said. "Let's be physical. We can dominate. If we play our game, we can play with anybody."
The defensive performance and growth this spring appear to substantiate Gregory's claim. This Nebraska defense looks stronger, deeper and more physical than any of the past few seasons.
Pelini's defenses at Nebraska in 2009 and as coordinator in 2003 stand out as the best of the post-championship era in Lincoln. Both units ranked among the top two nationally in scoring and passing yardage allowed. They both featured a play-making All-American among the front seven. And both units surrendered fewer than 300 yards per game. They were the only Nebraska defenses of the past 12 seasons to reach the threshold that was commonly crossed in the 1990s, when the Huskers contended for five national titles, winning three.
"I think we can be a top-10 defense," linebacker
Zaire Anderson
said. "If we keep working and making progress, we can be a great defense."
Why such optimism? Well, first of all, it's spring; positive energy abounds in April. But such talk did not flow from Nebraska camp a year ago as the Huskers attempted to replace several key pieces.
"They learned a lot last year," linebacker
Trevor Roach
said.
Through the growing pains emerged a mix of experience and athleticism from front to back. Much like its dynamic mixture at I-back on the offensive side, the Huskers did not necessarily concoct the diversity of this defensive lineup.
It just kind of happened, with Gregory, an All-America candidate in his second season at Nebraska, anchoring a front four that has turned the heads of many observers this spring. At linebacker, seniors Anderson and Roach and junior
David Santos
have grown into the elders, but youth still rules.
In the secondary, where the Huskers need it most, cornerback
Josh Mitchell
is the vocal leader of the entire defense. And perhaps more than anywhere else on the field, the maturity of young safeties
LeRoy Alexander
and
Nathan Gerry
-- in the absence of injured veteran
Corey Cooper
-- has rated as a key surprise.
At all three levels, positive storylines have emerged this spring.
The evidence of defensive chemistry was on display Wednesday in Nebraska's 10th practice of the spring.
Late in the workout in a sequence between the top offense and the Blackshirts, defensive tackle
Vincent Valentine
, Anderson and Gregory pressured quarterback
Tommy Armstrong Jr.
on three consecutive plays, the last of which resulted in a Gerry interception that had the whole defense abuzz.
"As much as I've seen, I know we've got a lot of upside right now," said cornerback
Jonathan Rose
, who is competing with newcomer
Byerson Cockrell
for a top job opposite Mitchell. "We've got a lot to prove. It's like a whole 'nother defense coming out this year."
Gregory said he liked what he saw, too, on Wednesday, but the junior warned that a few practices in the spring can mark only the beginning.
Even early in the season last fall, the defense possessed plenty of talent, he said. It just wasn't making plays.
"We have a clear mind coming into this year," Gregory said. "Tackling for us was a problem last year, but I don't think we were a bad tackling team. It's just all mental.
"It all starts, really, in the film room."
Gregory notices more teammates studying film. They're "taking it upon themselves to put in the work," he said.
The Huskers could use a highly rated defense to help ease pressure on the offense, which will work with a reconstructed line and an inexperienced group at quarterback. Behind third-year sophomore Armstrong, who started eight games as a substitute for the injured
Taylor Martinez
in 2013, no quarterback has handled a collegiate snap.
"We have faith in our offense, certainly," Roach said, "because we have a ton of weapons. But we have to focus on us. We have to worry about what we're doing. I get the vibe that we have the potential to do great things."
March, 13, 2014
Mar 13
3:00
PM ET
LINCOLN, Neb. –
Nathan Gerry
often felt overmatched last season, and you can't blame him. He was a freshman linebacker playing at just a couple meals over 200 pounds and was asked, play after play, to challenge players more than 100 pounds heavier.
Former Cornhuskers secondary coach Terry Joseph suggested that he would steal Gerry this offseason, labeling him
John Lynch
as an homage to the ex-All Pro safety.
[+] Enlarge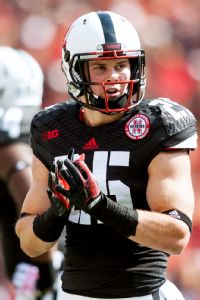 John S. Peterson/Icon SMINathan Gerry, who had 32 tackles at linebacker in 2013, has moved to safety for the Cornhuskers.
Joseph left
Nebraska
in December for Texas A&M, but his words stuck with Gerry, who approached Nebraska coaches after the Gator Bowl to inquire about a move to the secondary.
Tuns out, they were thinking the same thing.
"I feel like it's more natural to me," Gerry said after three practices this spring in the secondary.
He's part of a revamped backfield under new secondary coach Charlton Warren, who came to Lincoln after nine seasons at Air Force. Gerry and fellow sophomore
LeRoy Alexander
have manned the safety spots this month in the absence of senior
Corey Cooper
, out with a foot injury.
They form the leading line of a youthful but athletic group of safeties that includes redshirt freshmen
Drake Martinez
and
D.J. Singleton
. Early enrollee junior college transfer
Byerson Cockrell
and fellow junior
Charles Jackson
, a reserve safety last season, have played primarily at the nickel position managed well by
Ciante Evans
in 2013.
"I don't think people really see the athleticism we have at the safety spot," Alexander said. "Drake and D.J., they're young guys, but they're getting it. Me, Corey and Nate are going to try to bring them along, because they're a play away -- I don't know if they realize that yet – just like I was."
Alexander emerged last season, something of a surprise as Nebraska searched for consistency alongside Cooper, who led the team with 91 tackles.
"He has a base," coach Bo Pelini said of Alexander, who collected 34 tackles as a redshirt freshman. "He has some experience, has been there, done that a little bit. He's made some great plays in practice the first couple days. I think he's a lot more comfortable. I think he can be exceptional down the line."
Pelini said he feels the same way about Gerry, who started three games and had 32 tackles last fall. The 6-foot-2 Gerry, a former state high-school champion sprinter in South Dakota, actually added about 10 pounds to reach 215 this winter in anticipation of the move to safety.
Gerry said he prefers the view from his new position.
"The farther away you move from the ball in this defense, the easier it gets." he said.
The Huskers practice Friday, Saturday and three times next week before taking time off for spring break. Don't expect much movement from Cooper until the team reconvenes on March 31 for the second half of spring drills.
"He could probably practice right now," Pelini said, "but when you have the sprain that he has, we don't want him to aggravate it. He's had great offseason up to this point. He has a lot of experience in our system.
"This gives us a chance to work the younger guys and get them ready, make sure that Coop's 100 percent before he gets back out here."
Alexander and Gerry said they've enjoyed working with Warren as the coach transitions to Nebraska. It's played out smoothly over the first two months.
Warren is a strong communicator, the players said. Occasionally, that military background is evident.
"You can tell when he raises his voice," Alexander said. "He doesn't like repeat errors.
"He's not afraid to tell us anything. For him to come in and coach us like he's had us for years is really a positive."
Good thing, because the Huskers needed to avoid disruption in the secondary. Warren must find the right fit at safety and cornerback, where Nebraska has used junior
Jonathan Rose
and redshirt freshman
Boaz Joseph
to replace
Stanley Jean-Baptiste
opposite senior
Josh Mitchell
.
So far, so good.
At safety, especially without Cooper, the growth will continue. But the early impact of Alexander and Gerry rates as one of the key developments this month on the practice field.
"We've got a lot of depth, but it's going to come down to the playbook," Gerry said. "Everybody's an athlete back there. (Whomever) knows what to do in these situations is going to determine who gets to play and who doesn't get to play."
March, 8, 2014
Mar 8
5:30
PM ET
LINCOLN, Neb. -- How's this for a surprise on the opening day of spring football practice? Nebraska has a new quarterback.
Well,
Jamal Turner
is not new; the 6-foot-1, 185-pound senior caught 60 passes over the past three seasons. And he has played quarterback -- in high school.
[+] Enlarge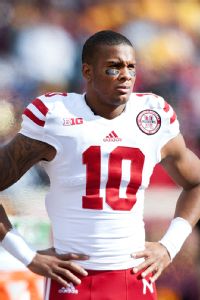 Hannah Foslien/Getty ImagesJamal Turner will workout at both receiver and quarterback this spring.
Turner shared time at QB on Saturday with several others behind
Tommy Armstrong Jr
. as the Huskers completed the first of 15 spring practices at their indoor practice facility.
Coach Bo Pelini said Nebraska plans "significant reps" for Turner in March and April.
Turner has tried the position in the past at Nebraska, Pelini said, but never in such an expanded role.
"This spring is a time for us to experiment and maybe take it to a different level," Pelini said. "He likes it. He thinks he's [NFL quarterback]
Russell Wilson
. Jamal isn't lacking for confidence.
"I thought he handled some things pretty well. He was further ahead than I thought he'd be. But when you play wideout, you kind of get how the offense runs."
Turner also spent time at receiver on Saturday. He accounted for more than 10,000 yards in his high school career at Arlington (Texas) Sam Houston.
Armstrong performed well on Saturday with the top offensive unit. Redshirt freshman
Johnny Stanton
also worked at the position in addition to walk-ons
Ryker Fyfe
and
Tyson Broekemeier
. Freshman
Zack Darlington
, who joined the team in January, wore a green jersey to restrict contact in his first workout.
Senior I-back
Ameer Abdullah
said he liked the element that Turner adds.
"We're just trying every new wrinkle we can to make this offense more dynamic," Abdullah said.
Pelini said he was pleased with the opening day.
"I liked the tempo, the enthusiasm," the seventh-year coach said. "Obviously, different guys are at different levels right now, as far as their knowledge, but I thought it was a good start."
The Huskers have installed changes this spring to terminology and other logistics in an attempt to simplify aspects of the offense.
Pelini said he expected more mistakes than occurred.
"I was surprised how smooth it went," he said. "There were very few missed assignments and alignment errors."
Other Notes
Secondary matters
: Senior safety
Corey Cooper
, Nebraska's top tackler in 2013, sat out on Saturday with turf toe, Pelini said. Cooper suffered the injury last week in a conditioning drill.
"I'm not going to push Coop at this time of year," Pelini said. "We want to make sure he's 100 percent."
Sophomores
LeRoy Alexander
and
Nathan Gerry
, a converted linebacker, played safety with the top defense in Cooper's absence.
Pelini said the Huskers used juniors
Charles Jackson
and
Byerson Cockrell
, a newcomer out of junior college, at nickel, the spot manned last season by versatile defender
Ciante Evans
. Junior
Jonathan Rose
performed well at cornerback opposite returning starter
Josh Mitchell
.
Getting bigger
: All-Big Ten defensive end
Randy Gregory
has made important strides in recent weeks, Pelini said, as the junior attempts to add weight.
The 6-6 Gregory, who recorded 10 ½ sacks last season, looked especially thin in January. But Gregory is back up to about 235 pounds, the coach said.
"His offseason has only begun," Pelini said. "He's got a long way to go before we play a game.
"Every day is important for Randy to get bigger."
Time to reflect
: Senior receiver
Kenny Bell
caught 52 passes for 577 yards last season and remains on track to shatter school records in both categories.
He's not resting on his accomplishments, though.
"I was disappointed in my year last year, for selfish reasons," Bell said. "I wanted to perform better."
Bell's production dropped from his sophomore season, when he caught 50 passes for 863 yards and a career-best eight touchdowns.
"I had a lot of time to self-reflect and think about it over these past three months," he said.
Spring football is often unenjoyable, Bell said, but he's determined to improve.
"I'm here to work, definitely. I want to win football games with my team. I want to do something that hasn't been done here in a long time, and that's win a conference championship."
March, 6, 2014
Mar 6
3:00
PM ET
We're taking snapshots of each position group with every Big Ten team entering the spring. Up next: the defensive backs.

Illinois:
The secondary returns mostly intact from 2013, as Illinois returns starters at both cornerback spots (
V'Angelo Bentley
and
Eaton Spence
), as well as
Zane Petty
, who started the final seven games at free safety.
Taylor Barton
, who opened last season as a starting free safety, also is back. Building safety depth is important this spring as Illinois must replace
Earnest Thomas III
. Barton will compete with
Jevaris Little
and others for playing time. The depth is much better at corner as
Darius Mosely
and
Jaylen Dunlap
both saw significant action as freshmen last fall.

Indiana:
Like Illinois, Indiana returns a lot in the defensive backfield but must improve after struggling to stop opponents in 2013. The Hoosiers also lose only one starter in safety
Greg Heban
, a mainstay during the past four seasons. There's a lot of experience at cornerback with returning starters
Tim Bennett
(senior) and
Michael Hunter
(junior), along with reserve
Kenny Mullen
(senior). Decorated recruit
Rashard Fant
, who redshirted in 2013, will compete for significant playing time. Senior safety
Mark Murphy
will lead the secondary, and sophomore
Antonio Allen
could fill the other safety spot when he returns from an ACL tear. Building depth here always is a priority at IU.

Iowa:
The situation isn't as dramatic as the linebacker spot, but Iowa still must replace two productive players in cornerback
B.J. Lowery
and safety
Tanner Miller
, who combined for six interceptions in 2013. Lowery is the more significant loss, as he had 19 passes defended and three forced fumbles. The good news is
Desmond King
looks like a budding star and he will move into the featured role Lowery occupied.
Jordan Lomax
,
Sean Draper
and others will compete to start opposite King. Strong safety
John Lowdermilk
returns after a solid junior season. Lomax also could play free safety and will compete there with
Anthony Gair
and
Nico Law
, who both appeared in all 13 games last fall as reserves.

Maryland:
The back four aims for better results on the injury front and on the field in 2013. Maryland returns both starters at safety in
Sean Davis
, the team's leading tackler with 102 last fall, and
Anthony Nixon
, but there should be competition behind them with
A.J. Hendy
and
Zach Dancel
. The cornerback position is worth watching this spring as
Dexter McDougle
departs and
Jeremiah Johnson
remains limited by a toe injury.
Will Likely
has opened the spring as a starter, and
Alvin Hill
could rise up after recording 24 tackles last season.

Michigan:
The secondary took a step back in 2013 and
all jobs are open
even though Michigan returns two veteran cornerbacks --
Blake Countess
and
Raymon Taylor
-- and some experience at safety.
Jabrill Peppers
, the nation's No. 2 overall recruit according to ESPN Recruiting Nation, will play a major role for the Wolverines this fall, whether it's at corner, safety or nickel. Junior
Jarrod Wilson
started the first seven games of last season at free safety, and
Dymonte Thomas
is a good candidate to start at one of the safety spots. Michigan should expect more from this group in 2014.

Michigan State:
Will opposing offenses invade the
No Fly Zone
in 2014? Not if Michigan State can fill several spots, none bigger than
Darqueze Dennard
's at cornerback. Dennard, a unanimous All-American and the Jim Thorpe Award winner, departs to the NFL, and junior
Trae Waynes
slides into the featured corner role after a promising sophomore season. The competition opposite Waynes heats up this spring as
Ezra Robinson
,
Darian Hicks
,
Jermaine Edmondson
and
Arjen Colquhoun
compete. Free safety
Kurtis Drummond
boasts 21 career starts and enters 2014 as one of the league's top safeties.
RJ Williamson
likely will fill
Isaiah Lewis
' spot at strong safety, and
Demetrious Cox
provides depth.

Minnesota:
Like the Gophers' defensive line, the secondary loses a huge piece in
Brock Vereen
, who played both safety and cornerback last season. But there might be enough returning pieces to fill the void. Cornerback
Eric Murray
had a
very solid first season as a starter
, and Minnesota also brings back
Derrick Wells
and
Briean Boddy-Calhoun
, both of whom have starting experience. Leading tackler
Cedric Thompson
and
Antonio Johnson
finished last season as the starting safeties, and both are back. Senior
Grayson Levine
provides some experience in a reserve safety role.

Nebraska:
An important spring awaits new defensive backs coach Charlton Warren, who must identify new starters at cornerback, safety and nickel. The Huskers are replacing
Ciante Evans
and
Stanley Jean-Baptiste
, who combined for eight interceptions, 18 passes defended and 15 tackles for loss in 2013. Safety
Andrew Green
, who made 10 starts in 2013, also leaves. The good news is cornerback
Josh Mitchell
had an excellent bowl game and will fill a starting spot. Leading tackler
Corey Cooper
also returns at safety. There's not much experience at corner other than Mitchell, and
Daniel Davie
, Auburn transfer
Jonathan Rose
and others will compete. Nebraska brings back more at safety with
Harvey Jackson
, who made three starts in 2013, and junior
Charles Jackson
.

Northwestern:
That the Wildcats' secondary could be one of the team's biggest strengths seemed laughable three years ago, but it could be true this fall. All four starters return, led by safety
Ibraheim Campbell
, one of the Big Ten's most productive defenders (262 career tackles). The depth at cornerback looks strong as starters
Nick VanHoose
and
Matt Harris
return, along with
Dwight White
and
Daniel Jones
, who opened 2013 as a starter and is coming back from an ACL tear.
Traveon Henry
should start alongside Campbell, and there are some promising young safeties like
Godwin Igwebuike
.

Ohio State:
Pass defense proved to be Ohio State's downfall in 2013, and the Buckeyes' secondary will be under the microscope this spring as new assistant Chris Ash steps in. Ohio State loses All-Big Ten cornerback
Bradley Roby
and will lean more on
Doran Grant
, who started opposite Roby in 2013. Ash also expects big things from
Tyvis Powell
, who will start at one of the safety spots. Safety
Vonn Bell
finally logged significant playing time in the Orange Bowl and could become a permanent starter as a sophomore. Veteran
Ron Tanner
and
Cam Burrows
also are in the mix at safety. There should be good competition to start opposite Grant, as
Armani Reeves
tries to hold off redshirt freshmen
Gareon Conley
and
Eli Apple
.

Penn State:
After a season of moving parts and inconsistent plays, Penn State hopes for a more settled secondary.
Adrian Amos
, who alternated between cornerback and safety last season, will lead the group and brings plenty of experience.
Jordan Lucas
likely will start opposite Amos at cornerback after making strides toward the end of his sophomore season. PSU loses some leadership at safety with
Malcolm Willis
and
Stephen Obeng-Agyapong
departing and will lean on
Ryan Keiser
and
Jesse Della Valle
, both of whom have starting experience. Converted wideouts
Trevor Williams
and
Malik Golden
provide depth at cornerback and safety, respectively.

Purdue:
The rotation from 2013 returns almost completely intact, but Purdue loses a very big piece in cornerback
Ricardo Allen
, a four-year starter. Cornerback
Frankie Williams
enters his third year as a starter and will slide into Allen's featured role, while the competition for the other top corner spot will feature
Antoine Lewis
and
Leroy Clark
, among others. Purdue has plenty of experience at safety with
Taylor Richards
, who started every game in 2013, and
Anthony Brown
, who replaced the injured
Landon Feichter
and had 69 tackles. Feichter also is back from a broken leg.

Rutgers:
This group is anxious to turn the page after a season filled with personnel issues and poor performance (Rutgers finished 120th nationally in pass defense). Senior safety
Lorenzo Waters
leads the group after recording 62 tackles and two forced fumbles in 2013.
Johnathan Aiken
will try to start opposite Waters at free safety, although he'll be pushed by
Delon Stephenson
and
Tejay Johnson
, who started three games last fall.
Gareef Glashen
started six games last season and seems likely to retain one of the top cornerback spots. There will be competition at the other between
Anthony Cioffi
and
Nadir Barnwell
, both of whom started games as true freshmen in 2013. The most intriguing player to watch is cornerback
Ian Thomas
, who
returns to the team after quitting midway through last season
, one that he began as a starter.

Wisconsin:
The Badgers are relatively young at both secondary positions but boast far more experience at cornerback than safety. Junior
Darius Hillary
and sophomore
Sojourn Shelton
started all 13 games at cornerback last season.
Peniel Jean
adds even more experience at the position. Safety is much less settled as
Dezmen Southward
graduates,
Michael Caputo
shifts to linebacker and
Tanner McEvoy
returns to quarterback.
Nate Hammon
and
Leo Musso
both played in all 13 games last fall as reserves. Newcomers like
Serge Trezy
and
Austin Hudson
could compete for time when they arrive this summer.
January, 23, 2014
Jan 23
11:00
AM ET
In the three weeks since Nebraska beat Georgia to extend its streak of nine-win seasons, the Huskers have replaced secondary coach Terry Joseph with Charlton Warren, who is already making himself known on the recruiting trail, and retained I-back
Ameer Abdullah
for his senior season. That's not a bad start to the offseason, but there's more to do.
We continue our Big Ten offseason to-do lists with Nebraska.
[+] Enlarge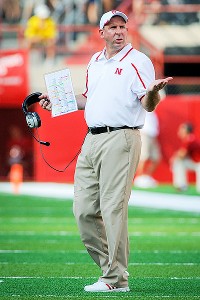 Eric Francis/Getty ImagesTurnovers have been a big issue for the Huskers under Bo Pelini.
1. Fix the turnovers.
Enough is enough, we know. You don't want to hear how the Huskers must address their issue with turnovers before taking the next step as a program. But it's
that
important so we'll keep talking about it. Nebraska extended an ugly trend under coach Bo Pelini last season, finishing 117th nationally in turnover margin at minus-11. In games after the nonconference season, the Huskers were dead last at minus-15; no other team was worse than minus-12. And those numbers include the Taxslayer.com Gator Bowl in which Nebraska finished plus-1. Without its two forced turnovers against the Bulldogs, the Huskers would not have won. It's a good launching point into an offseason in which all of the Huskers -- offensive, defensive and special teams players -- ought to work regularly to make this area a strength next season.
2. Solidify the QB spot.
Tommy Armstrong Jr.
started eight games as a redshirt freshman. He was brilliant at times against Michigan and Georgia and played well against lesser competition like Illinois and South Dakota State. Inconsistency was a concern, but Armstrong figures to improve in the coming months. After all, he was thrown into the mix with little warning after
Taylor Martinez
's toe injury forced the senior out in September. Armstrong has plenty of time to prepare the right way for next season. And that's the point: Give him time. Nebraska can have a nice quarterback competition in the spring with Armstrong and redshirt freshman
Johnny Stanton
, and even walk-on sophomore
Ryker Fyfe
and true freshman and early enrollee
Zack Darlington
. But by mid-April, offensive coordinator Tim Beck would be best served to identify a leader and define his role before August. If it's Stanton, go with it. But likely, the Huskers' offense will go as far as Armstrong can take it next fall.
3. Plug holes in the secondary.
Spring practice will be big for the defensive backs. Not only do they get to work out the kinks with Warren, their new position coach, but those 15 practices in March and April must go a long way toward identifying replacements for departed cornerbacks
Ciante Evans
and
Stanley Jean-Baptiste
. Start with
Josh Mitchell
, who collected two turnovers in the Gator Bowl. Mitchell will be a senior and part of the Huskers' core of leadership. Safety
Corey Cooper
gives them another solid piece in the secondary.
Harvey Jackson
and
LeRoy Alexander
showed flashes last season, but the Huskers need more bodies. From a promising group of inexperienced players like
Charles Jackson
,
Jonathan Rose
,
D.J. Singleton
and
Boaz Joseph
, Nebraska will search for key contributors this spring.
More to-do lists:
December, 17, 2013
12/17/13
9:00
AM ET
LINCOLN, Neb. -- Departing receiver
Quincy Enunwa
, who often plays with the aggression of a defender, likes what he sees from the guys he practices with every day.
"I'm very excited about the defense," Enunwa said.
[+] Enlarge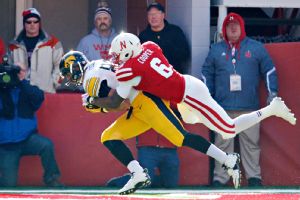 Bruce Thorson/USA TODAY SportsCorey Cooper, Nebraska's leading tackler, will be back for the Cornhuskers' resurgent defense next season.
The TaxSlayer.com Gator Bowl, Jan. 1 against Georgia in Jacksonville, Fla., marks the final chance for this defensive unit to display the improvement that has served as a highlight for the Huskers amid a rocky season. In December practices -- Nebraska returned to work last weekend -- the promise of a dominant defense next year ranks as a driving force.
Nebraska heads into the postseason ranked No. 36 in total defense, allowing 367 yards per game, and 37th in yards allowed per play at 5.22. In the same categories at the start of October, the Huskers sat 107th and 108th, respectively.
What happened?
"They've grown up a lot, matured," senior defensive end
Jason Ankrah
said. "The maturity brought the confidence out of them."
The turnaround started, according to Enunwa, after a team meeting that followed the slow defensive start.
"We told them that we knew what they can do," Enunwa said, "and they responded. The past three, four games, they were leading the team. They were the ones who were picking us up."
That should continue next season with the Huskers set to return their top five tacklers in 2014, led by safety
Corey Cooper
and linebacker
David Santos
. But Cooper, a senior next year, and the rising junior Santos are just two of many reasons for optimism on defense.
An overall infusion of youth and athleticism, which figures to continue next season, tops the list.
Start with defensive end
Randy Gregory
, who led the Big Ten with 9 ½ sacks as a sophomore in his first season at Nebraska out of junior college. An offseason in Lincoln figures to turn Gregory from a first-team all-conference pick into an All-America caliber defender.
"He brings a kind of athleticism to the defense that we haven't had here in a while," Ankrah said.
But it's more than Gregory that excites Enunwa and the Huskers.
Fellow bookend
Avery Moss
earned all-freshman honors in the Big Ten, as tabbed by ESPN.com, along with middle linebacker
Michael Rose
, who emerged as a leader in the second half of the season. Redshirt freshman defensive tackle
Vincent Valentine
showed promise, as did freshman linebackers
Josh Banderas
,
Nathan Gerry
and
Jared Afalava
.
Speedy outside linebacker
Zaire Anderson
returns as a senior. Throw in
Courtney Love
, the defensive scout team MVP, and
Marcus Newby
, both of who redshirted, and you've got a deep and versatile group of linebackers.
Up front,
Kevin Maurice
and
Maliek Collins
played as true freshmen this year. Commitments from junior college tackle Terrell Clinkscales and end Joe Keels show that the Huskers aren't slowing in their bid to stockpile man power.
"We have a lot of guys with a lot of great ability," returning defensive back
Josh Mitchell
said. "We're losing the most in the secondary, so that's just a piece of the puzzle we're going to fill in.
"But I think we're going to be very explosive and very fast."
Cooper and Mitchell, who has played multiple spots, return in the secondary in addition to part-time starting safety
Harvey Jackson
and promising underclassmen
LeRoy Alexander
and
Charles Jackson
.
The Huskers lose top cornerbacks
Ciante Evans
and
Stanley Jean-Baptiste
, easily the biggest shoes to fill. Both intercepted four passes this year.
Secondary coach Terry Joseph will likely shift a few bodies, and the Huskers could rely on redshirt freshman
Boaz Joseph
or little-used Auburn transfer
Jonathan Rose
to compete for time.
Regardless, the challenges look minimal in comparison to the hurdles cleared this year.
And this month -- and New Year's Day -- should only help springboard the Cornhuskers into next season, Mitchell said.
"It's going to give us a jump on next year," he said. "Everyone's going to remember their last couple practices. So whatever you learn now and whatever we can improve on now, it will carry over into the spring."
July, 23, 2013
7/23/13
9:00
AM ET
Nebraska returns senior quarterback
Taylor Martinez
and most of the firepower from the Big Ten's top offense in 2012. Most believe the Huskers' season hinges on a young, inconsistent defense under the guidance of coordinator John Papuchis and head coach Bo Pelini.
The Blackshirts finished fourth nationally in pass defense and ninth in pass efficiency defense in 2012, but they struggled against the run (90th nationally) and hemorrhaged points in Nebraska's four losses, surrendering 63 to Ohio State, 70 to Wisconsin in the Big Ten title game and 45 to Georgia in the Capital One Bowl.
Nebraska must replace all three starting linebackers and its top pass-rusher, Eric Martin, among others. The Huskers return an experienced secondary led by nickelback Ciante Evans.
ESPN.com caught up with Papuchis earlier this month to discuss the state of the Nebraska defense.
After looking at the unit during spring practices, what were some of your big takeaways from their performance?
John Papuchis:
That's an interesting question because what I've been doing the last couple weeks is going back and looking at our spring cutups. One thing that jumped out to me, after having a little bit of time away from it, was that we improved pretty significantly and steadily as the spring went on. From the first practice to the 14th practice leading up to the spring game, we were much crisper in our alignments and understanding our assignments, we played faster. There was just a lot of development that took place over the course of those 14 practices. We're a young group, and we're going to need all 29 practices before we kick it off against Wyoming.
[+] Enlarge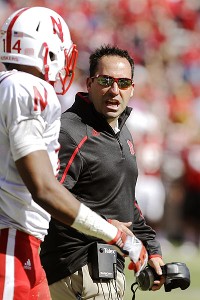 AP Photo/Nati HarnikJohn Papuchis knows his defense will need to be better against the run after finishing 90th in the nation last season.
Were there specific areas or groups where you saw the most improvement, or was it across the board?
JP:
Each position group has its own learning curve. Defensive line, we are relatively young, so for a lot of those guys, it was their first opportunity to really get coached. Where I saw the improvement had more to do with technique than it ever had to do with scheme. They had a pretty good feel of the scheme; it's a little bit simpler in terms of what they're asked to execute. Linebacker, another young group, and where I really saw their improvement was just better understanding of alignment and where they fit in the run game and the pass game. And then in the secondary, where we are a little bit more mature, Ciante Evans, Stanley Baptiste, Mo Seisay,
Harvey Jackson
,
Corey Cooper
, where I really saw those guys make a jump is just a better feel of the nuances of the defense. They were kind of a little bit ahead, the linebackers and D-line, and they showed improvement as spring went on, but it was kind of Level 2 and Level 3 improvement, as opposed to just the basics.
Who do you look for to be leaders up front and with the linebackers, and how much competition do you anticipate with those groups?
JP:
There's going to be a ton of competition, and that's going to be a good thing for us. Really since I've been here, the way things have fallen, a lot of times going into camp, you have a pretty good idea of who your core guys are going to be. And although we have an idea right now, there are some spots that need to be ironed out. In terms of leadership,
Jason Ankrah
and
Thad Randle
across the front. Both of those guys are fifth-year seniors and have been in the program a long time. Jason has started and played a lot of games for us. Thad has been a little nicked up the last two years. But both of them have done a nice job of being leaders through the offseason.
Linebacker, we're young, but the one guy who has some pretty good playing experience is
David Santos
. He's done a good job of taking that leadership role. And another guy who has been in the program for a while and has played on special teams, and has always been one play away from having a more significant role is
Trevor Roach
. He's done a nice job of being a leader and more of a veteran guy with that group.
March, 1, 2013
3/01/13
9:00
AM ET
Spring practice has begun in the Big Ten, so let's take a look at what to expect from each Legends Division team this spring.

IOWA
Spring start:
March 27
Spring game:
April 27
What to watch:
1. Questions at quarterback:
The Hawkeyes played
James Vandenberg
for every snap last season, and now that he's gone, they have no quarterbacks on the roster with any game experience. Sophomore
Jake Rudock
has been viewed as Vandenberg's successor, but he's still a mostly unknown quantity who should get pushed in the spring by former junior college transfer
Cody Sokol
and redshirt freshman
C.J. Beathard
. Whoever wins the job will be tasked with improving an Iowa passing game that finished with a Big Ten-worst seven touchdown passes in 2012.
2. Skills competition:
While the quarterback race is vital, Iowa also needs standouts to emerge at the other skill positions to fix an offense that sputtered under first-year coordinator Greg Davis. The wideout corps, which struggled to get separation or make big plays, now is without departed senior
Keenan Davis
, who tied for the team lead with 571 receiving yards. There's a reason why Iowa signed five receivers in the 2013 class. The running back position has strength in numbers, with
Damon Bullock
,
Mark Weisman
,
Jordan Canzeri
and
Barkley Hill
all competing for carries this spring. The Hawkeyes just need to finally get some luck in the health and off-field departments at that position while hoping one player emerges as the go-to back.
3. Transition game:
Iowa long had one of the most stable staffs in the country. But coach Kirk Ferentz added three new assistants this offseason for the second straight year, giving the program some fresh voices but also causing some potential bumps in transition. The offense in particular didn't mesh well last season under Davis, who'll look for solutions this spring. Ferentz has new coaches overseeing the running backs (Chris White) and receivers (Bobby Kennedy) and a new defensive assistant who'll work with the linebackers (Jim Reid). The Hawkeyes hope they can inject some life into a program that has seen its fortunes dip the past couple of seasons, including last year's 4-8 disaster.

MICHIGAN
Spring start:
March 16
Spring game:
April 13
What to watch:
1. Devin Gardner as starter:
Denard Robinson
is gone and Gardner is the presumed Michigan starter for the first time. How he adjusts to that -- and how Michigan offensive coordinator Al Borges develops more of a pro-style offense around him -- are a major launching point for the Wolverines next season.
2. Offensive line play:
Michigan is replacing the entire interior of its offensive line and while there is a lot of young talent there, none of the potential candidates have any experience. Michigan offensive line coach Darrell Funk said he would like to have at least one of the three slots, if not two, settled by the end of spring.
3. Linebacker competition:
The deepest position on Michigan's roster also has the most competition.
Jake Ryan
at strongside linebacker is almost a given, but the middle and weak side slots are wide open. A bevy of freshmen and sophomores, along with returning starter
Desmond Morgan
, will vie for playing time in what will be a likely increased rotation in the fall.
--
Michael Rothstein, WolverineNation

MICHIGAN STATE
Spring start:
March 19
Spring game:
April 20
What to watch:
1. Still Maxwell's house?:
Senior
Andrew Maxwell
started all 13 games last season at quarterback but was pulled in favor of freshman
Connor Cook
for the deciding drive of the Buffalo Wild Wings Bowl. The Spartans will open up the competition under center, with
Tyler O'Connor
and eventually incoming freshman
Damion Terry
joining the fray. Though he has a big edge in experience, Maxwell will have to prove that he can greatly increase last season's 52.5 completion percentage to hold onto the job through the spring.
2. Replacing Bell:
Saying running back
Le'Veon Bell
was a big part of the 2012 offense is like saying Tom Hanks had substantial role in "Cast Away." Bell carried the ball 382 times last year, more than any back in the country, and gained 1,793 yards. There is no ready-made in-house replacement, as leading returning rusher
Nick Hill
had just 21 rushing attempts last year and may be too slight (5-foot-8, 190 pounds) to be an every-down back. Junior
Jeremy Langford
will move back to the backfield after seeing time at receiver. Signees
Delton Williams
,
Gerald Holmes
and
R.J. Shelton
might wind up with the job.
3. New playcaller in town:
Mark Dantonio has yet to officially announce a replacement for former offensive coordinator Dan Roushar, who recently left for an assistant's post with the NFL's New Orleans Saints. But reports are that former Ohio State offensive coordinator Jim Bollman has been tapped to lead the Spartans' offense. Can Bollman, whom Buckeyes fans criticized as being too conservative, find the solutions for what was a dreadful attack in 2012? The Spartans' defense once again enters spring ball with very few question marks. Michigan State's hopes rely heavily on how much progress it can make on the offensive side.

MINNESOTA
Spring start:
March 26
Spring game:
April 27
What to watch:
1. Defensive back end:
The Gophers lost two outstanding cornerbacks in
Michael Carter
and
Troy Stoudermire
, as well as starting linebackers
Mike Rallis
and
Keanon Cooper
. Jerry Kill has tried to address this during recruiting, adding a pair of well-regarded junior college linebackers (
De'Vondre Campbell
and
Damien Wilson
) as well as touted high school corner
Jalen Myrick
. But some holdovers from last season's roster will have to step into bigger roles this spring.
2. The full Nelson:
True freshman
Philip Nelson
took over the quarterback job midseason and now will enter practice as the starter. He showed flashes of immense potential but still has a lot of things to learn. Kill has said Nelson is no lock to start in 2013 and that he'll face legitimate competition from redshirt freshman
Mitch Leidner
and incoming freshman
Chris Streveler
. Nelson has the inside track for now but must hold onto it.
3. Receiving line:
The Gophers don't have a returning wideout who had more than 375 receiving yards last year, though
Derrick Engel
showed promise with a 100-yard day in the Meineke Car Care Bowl of Texas. You can blame some of that on the turnover and youth at quarterback. But Minnesota needs much better play at receiver to become a more balanced offense. Improvement by guys like
Devin Crawford-Tufts
and
Isaac Fruechte
this spring will help, as would some immediate contributions from recruits
Eric Carter
and
Drew Wolitarsky
.

NEBRASKA
Spring start:
March 2
Spring game:
April 6
What to watch:
1. Youth movement on defense:
The Cornhuskers lost eight starters from last season's defense and will hope that some athletic young players are ready to step in. Guys like
Charles Jackson
,
Jonathan Rose
and
Thomas Brown
will be given long looks this spring. Nebraska coaches are hopeful that what they lack in experience, they'll make up for in speed. There's no bigger key for Big Red than having its young defenders make great strides in the spring.
2. Safety issues:
The safety spot is an important one in Bo Pelini's scheme, and the Huskers lose both starters and a couple of top reserves from that position. Jackson will be given a look there, and the staff is high on
Corey Cooper
. But no starting jobs are locked down.
3. Martinez's progression:
Senior quarterback
Taylor Martinez
won't be involved in a lot of live drills, and the spring will be a time to get freshman
Tommy Armstrong
some reps. But Martinez still needs to fine-tune a few parts of his game, most notably his tendency to force throws in key spots. He made great progress last offseason through extra hours of hard work; a similar leap this spring would make Martinez one of the very best players in the country.

NORTHWESTERN
Spring start:
Feb. 27
Spring game:
April 13
What to watch:
1. The quarterback duo:
The Wildcats spent large parts of last season rotating
Kain Colter
and
Trevor Siemian
, using Siemian for more obvious passing situations. Will that continue this season? Colter needs to improve as a passer to become a better option as an every-down quarterback, and Northwestern's downfield passing game must get better. You can bet there will be a lot of eyes on Colter and Siemian this spring to see what offensive coordinator Mick McCall has planned.
2. Secondary concerns:
The news that cornerback
Nick VanHoose
won't practice this spring because of injury could be a blessing in disguise. The Wildcats' secondary struggled when he was hurt last season, so this may provide an opportunity for others to get better without him.
Jimmy Hall
and
Traveon Henry
are youngsters who should see plenty of reps this spring in the defensive backfield.
3. Offensive line makeover:
Three starters are gone from last season's offensive line, including both guards and left tackle
Patrick Ward
.
Jack Konopka
is the favorite to succeed Ward but will miss the spring with injuries, while 2012 signee
Adam DePietro
is among those who could step in at guard. Northwestern should have one of the best running games in the Big Ten in 2013 but will need its line to begin to take shape this spring.
BIG TEN SCOREBOARD
Saturday, 12/20
Monday, 12/22
Tuesday, 12/23
Wednesday, 12/24
Friday, 12/26
Saturday, 12/27
Monday, 12/29
Tuesday, 12/30
Wednesday, 12/31
Thursday, 1/1
Friday, 1/2
Saturday, 1/3
Sunday, 1/4
Monday, 1/12
Tweets from https://twitter.com/ESPNCFB/lists/b1g