(Editor's note: The third in our end-of-season report card series on the 2011-2012 Bruins.)
Don Sweeney knows full well that the Bruins have some issues, starting with the salary cap and their offense.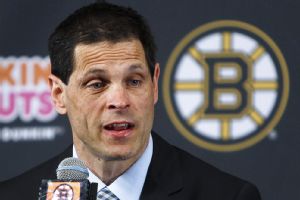 Under new GM Don Sweeney, new era in Bruins hockey may have familiar feel.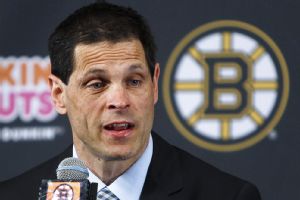 7d
Joe McDonald and Kyle Brasseur
Don Sweeney, who played 16 seasons in the NHL, has been named the new general manager of the Boston Bruins.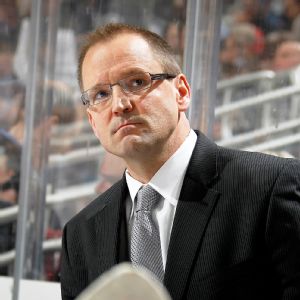 Todd McLellan's top focus at the IIHF World Championships is coaching Team Canada, but he and others are also waiting for dominoes to begin falling in their NHL job searches.
The Boston Bruins are moving into their second round of interviews for the organization's vacant general manager's job, according to a league source.
The father of Boston Bruins forward Milan Lucic died unexpectedly in his hometown of Vancouver last week, the team announced Saturday. In a statement released by the team, Lucic said he learned of his father's passing last Wednesday.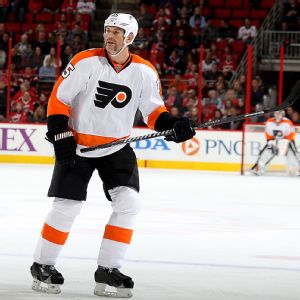 Defenseman Hal Gill has retired from the NHL at age 40 after 16 seasons and a Stanley Cup title.
The Boston Bruins have begun their search for the organization's next general manager, according to a league source. The source indicated the Bruins have already had ongoing interviews and have spoken with potential candidates to replace Peter Chiarelli, who was dismissed by the team last week.
Former Bruins general manager Peter Chiarelli is meeting with the Oilers, a source confirmed.
BOSTON -- The Bruins have a job opening, one that's sure to draw a flood of interest. But not from Cam Neely."I'm not a micromanager," Neely said, "and I don't want to be a general manager.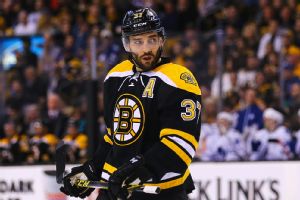 Peter Chiarelli deserved better after rebuilding Bruins hockey in Boston.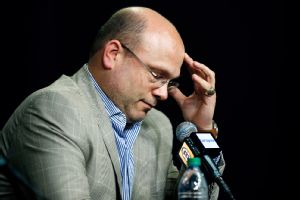 The Boston Bruins have fired general manager Peter Chiarelli after missing the playoffs for the first time in eight seasons.
43d
Kyle Brasseur, Special to ESPNBoston.com
BOSTON -- Facing restricted free agency this offseason for the first time, Boston Bruins defenseman Dougie Hamilton was mum regarding any contract details during the team's year-end media availability on Monday.