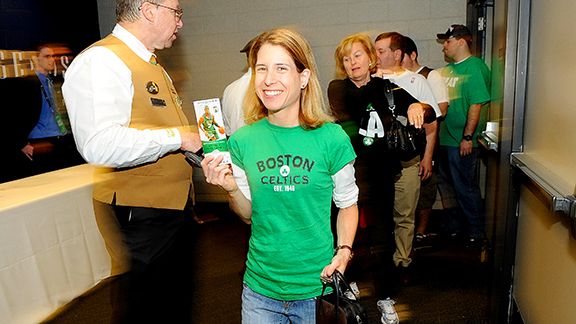 Jennifer Pottheiser/NBAE/Getty Images
Tickets for the Celtics' first two home games of the postseason go on sale Tuesday morning.A friendly reminder that Celtics playoff tickets for Games 1 and 2 of their first-round series at TD Garden go on sale Tuesday morning at 11. According to the team, tickets start at $12 and there is a four-ticket limit.
The date and time of Boston's first-round series won't be determined until the playoff bracket is set at the conclusion of the 2009-10 season. Barring an utter collapse, the Celtics are pegged to have the third or fourth seed and would host the first two games of their first-round series.
Fans can purchase tickets online at Celtics.com, by visiting the TD Garden Box Office, or by calling 1-800-4NBA-TIX.