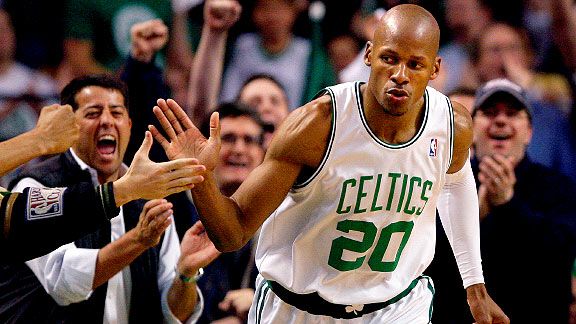 AP Photo/Elise Amendola
In a loaded offseason, Ray Allen is among the Top 10 targets.ESPN.com's Chad Ford provides an updated list

of the top free agents and their potential landing spots, and Boston's Ray Allen sits among the top 10 unrestricted free agents.
AllenPotential Destinations: Celtics, Bulls, Knicks, Nets, Heat

Allen's game continues to slowly decline, but he remains one of the best shooters in the league. The Celtics would certainly like to lock him up, but they aren't the only team interested.

There have been lots of rumblings around the league that the team that locks up LeBron will come running to Allen, who would be the perfect floor spacer for James. He's 34 years old, so I don't expect a long-term deal.
Click HERE

to see the full list.