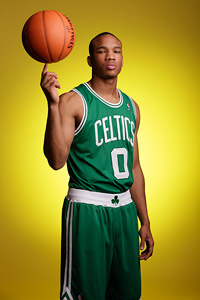 Steve Freeman/NBAE/Getty
Avery Bradley is photographed spinning the ball for his rookie portrait.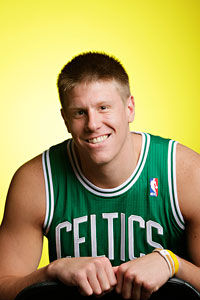 Steve Freeman/NBAE/Getty
Luke Harangody goes with the backwards chair pose for one of his rookie shots.
Celtics rookies Avery Bradley and Luke Harangody trekked to Tarrytown, N.Y. Tuesday morning for the NBA's rookie photoshoot at the MSG Training Facility. Check out two of their yearbook-like poses to the right. The duo also make a quick cameo in the NBA's TwitVid below...