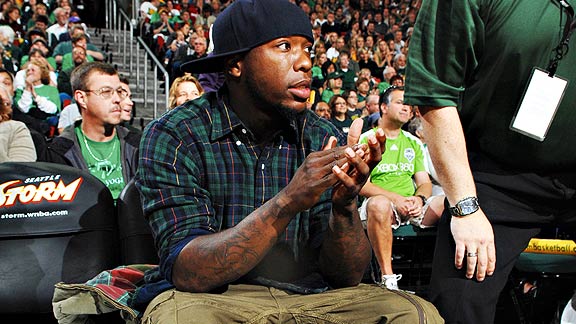 Terrence Vaccaro/NBAE via Getty Images
Celtics guard Nate Robinson enjoyed a front-row seat for the Seattle Storm-Atlanta Dream matchup in Game 1 of the WNBA Finals Saturday at Key Arena. Robinson is expected back in Boston soon in advance of the start of training camp later this month, as he noted last week on Twitter.
(h/t: Red's Army, which has a nice shot of Robinson dancing on the floor during a timeout, and also points out he's wearing a Yankees cap, which will have some Boston fans in a lather).