The Association: Episode 1
December, 4, 2010
12/04/10
11:35
AM ET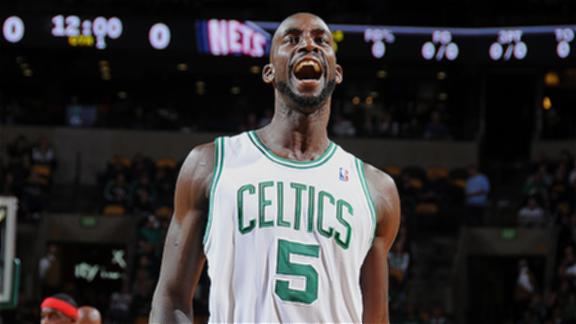 For those that missed
Friday's premiere
of "The Association: Boston Celtics," here's the full episode (embedded above, or follow the link). Many have asked when the next installment is scheduled to run, here's the remaining schedule:
Episode 2 - Friday, Jan. 21 - 7 p.m. (30 minutes)
Episode 3 - Friday, Feb. 25 - 7 p.m. (30 minutes)
Episode 4 - Wednesday, March 16 - 7 p.m. (30 minutes)
Episode 5 - Friday, April 15 - 8 p.m. (60 minutes)
PODCASTS
Peter King, NFL
Play Podcast Sports Illustrated's Peter King weighs in on the Patriots' offensive line, the outlook for New England, Jim Harbaugh's relationship with his team and the Cowboys' success.
Opening Rant, 9/30
Play Podcast Colin Cowherd shares his thoughts on the state of the Patriots, New England's offense and Brady Hoke's future at Michigan.
First Take
Play Podcast Skip Bayless & Stephen A. Smith debate if the Patriots dynasty is over, if the 49ers have stopped listen to Jim Harbaugh and more. Plus, they make their World Series predictions.