The Association: Episode 1
December, 4, 2010
12/04/10
11:35
AM ET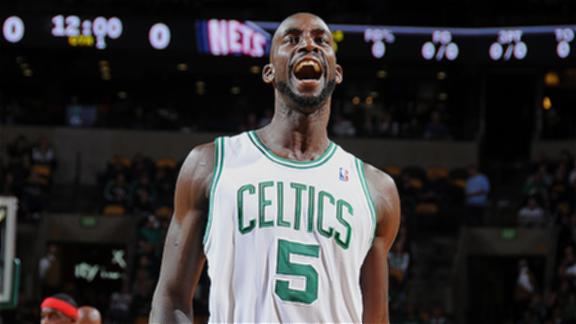 For those that missed
Friday's premiere
of "The Association: Boston Celtics," here's the full episode (embedded above, or follow the link). Many have asked when the next installment is scheduled to run, here's the remaining schedule:
Episode 2 - Friday, Jan. 21 - 7 p.m. (30 minutes)
Episode 3 - Friday, Feb. 25 - 7 p.m. (30 minutes)
Episode 4 - Wednesday, March 16 - 7 p.m. (30 minutes)
Episode 5 - Friday, April 15 - 8 p.m. (60 minutes)
PODCASTS
Baseball Tonight - Lester Moving?
Play Podcast Buster Olney and Jayson Stark talk about the chances that Jon Lester and David Price will be moved before the deadline. Plus, Roch Kubatko on the Orioles' momentum.
Tedy Bruschi, NFL
Play Podcast ESPN NFL analyst Tedy Bruschi weighs in on the responsibility Tom Brady shoulders for the Patriots, Rob Gronkowski's physicality and how New England will use Darrelle Revis.
Baseball Tonight
Play Podcast Buster Olney talks to Alex Speier, Karl Ravech and Justin Havens about whether the Red Sox will move Jon Lester before the trade deadline, pace of play and much more.