The Association: Episode 1
December, 4, 2010
12/04/10
11:35
AM ET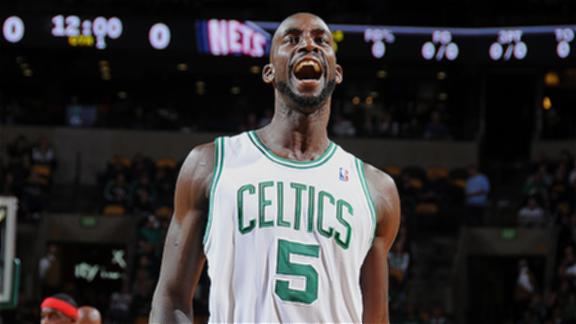 For those that missed
Friday's premiere
of "The Association: Boston Celtics," here's the full episode (embedded above, or follow the link). Many have asked when the next installment is scheduled to run, here's the remaining schedule:
Episode 2 - Friday, Jan. 21 - 7 p.m. (30 minutes)
Episode 3 - Friday, Feb. 25 - 7 p.m. (30 minutes)
Episode 4 - Wednesday, March 16 - 7 p.m. (30 minutes)
Episode 5 - Friday, April 15 - 8 p.m. (60 minutes)
PODCASTS
Bill Simmons, NBA
Play Podcast Grantland's Bill Simmons discusses the state of the Lakers, Phil Jackson's future, the perception of Rajon Rondo, Doc Rivers' impact on the Clippers and more.
John Farrell, Red Sox
Play Podcast Red Sox manager John Farrell talks about whether he expected his team to make such a turnaround in one season, his relationship with his players, fans' expectations for the squad and more.