Snapshot: Rondo and Westbrook
September, 8, 2012
9/08/12
8:15
AM ET
Just Oklahoma City Thunder guard Russell Westbrook and Boston Celtics guard Rajon Rondo hanging out at Nordstrom's Treasure & Bond Store earlier this week as part of Fashion Week in New York City (photo by Paul Warner/Getty Images for GQ)...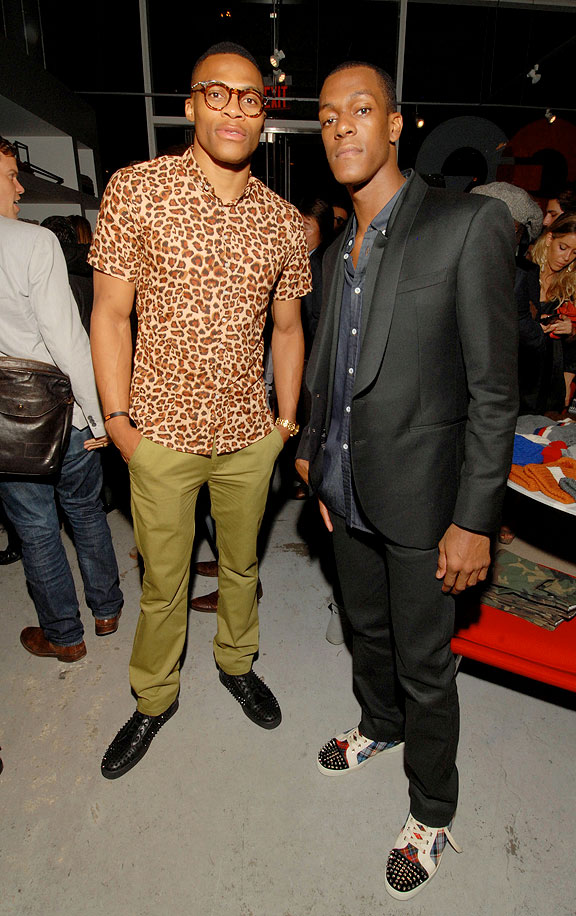 Intern Rondo
blogged his favorite pom-poms
Friday in his first entry for GQ. The topman looks like the perfect winter accessory for the discerning Patriots fan.
PODCASTS
Barry Melrose, NHL
Play Podcast ESPN NHL analyst Barry Melrose talks about big wins for the Bruins and Sharks on Thursday night and compares the end of Wayne Gretzky's career to the end of Michael Jordan's career.
Broussard And Virk On Another Gronkowski Surgery
Play Podcast Adnan Virk and Chris Broussard discuss another surgery on Rob Gronkowski's broken forearm and wonder if Gronkowski's inability to heal from this injury is a red flag for the rest of Gronkowski's career.
Russillo And Virk On Bruins Over Leafs
Play Podcast Ryen Russillo and Adnan Virk discuss the Bruins' incredible comeback against the Leafs, put the game in historical perspective and talk about how crushing the loss is for the people of Toronto.