It's been a few weeks since we dove into the Celtics Mailbag, but imagine our surprise when we pulled the drawstrings this morning and gobs of letters about Jordan Crawford came spilling out.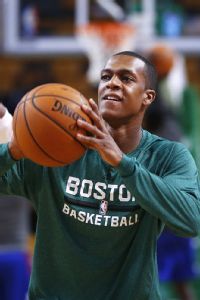 Joe Camporeale/USA TODAY Sports
Jordan Crawford has risen from afterthought to catalyst for the Celtics this season.It's safe to say that we didn't see this coming. During our annual Summer Forecast, Crawford was our panel's leading candidate to not be with the team in November. Instead, you can make the case that he was one of the most important pieces in Boston as the Celtics built some momentum at the end of that month.
Over his past seven games, Crawford is averaging 19.1 points on 47.5 percent shooting (40.5 percent beyond the 3-point arc) along with 6.9 assists and 4.3 rebounds per contest. Boston's offensive rating during that span is 112.3 when he's on the court and dives to 93.3 when he's not. Everyone wants to talk about the reigning Eastern Conference Player of the Week.
Yup, it's Steez's world; we're just living in it.
Let's dive into your swaggy letters:
Q: What happens to Jordan Crawford when Rajon Rondo comes back? -- Jorge / @jsoto1994 (via Twitter)
A: By far the most popular question of the week. And can we stop and consider that for a second? There are Celtics fans who are downright worried out about how the return of Rajon Rondo could diminish Jordan Crawford's playing time. There are people concerned about bringing back an All-Star point guard with a championship ring because of how well the guy some would have traded for a bag of balls this summer is performing. It really speaks to Crawford's emergence and just how well he's playing. Two thoughts here: (1) The Celtics' bench could use a spark like Crawford. Boston's reserves combined for four measly points against the Clippers during Wednesday's loss. If Crawford can buy into being a sixth man the way he embraced filling Rondo's shoes at the start of the season, then he'll only further endear himself to this fan base. Imagine if he could emerge as a Jamal Crawford-type presence? (2) The Celtics could use a second-unit ball handler. Undrafted rookie Phil Pressey is going to be a fine pro, but there's plenty of learning and development ahead for him. Having Crawford to handle the ball and provide a scoring jolt would steady the reserves (and allow Stevens to use Pressey in bite-sized, change-of-pace chunks).