Boston Celtics:

road trip
January, 27, 2011
1/27/11
2:00
AM ET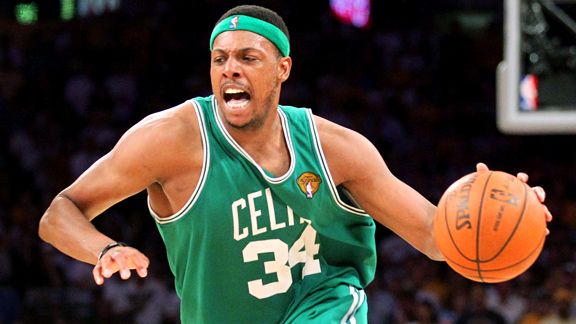 Ronald Martinez/Getty ImagesPaul Pierce and the Celtics begin a four-game road trip Thursday in Portland.
Boston spent much of its offday Wednesday making the long trek to Portland, where the Celtics visit the Trail Blazers Thursday night in the front end of a back-to-back, kicking off an arduous four-games-in-six-nights road trip.
--
IT'S TIME THE WEST WAS WON
--

The Celtics are heading out West. To which a seasoned observer might ask, "What took them so long?'' They go where the schedule sends them, and the schedule this season has them making their first real Western excursion in the final week of January. Usually they make their first trip between Christmas and New Year's. As a result, the Celtics will arrive in Portland for Thursday night's game at the Rose Garden having played the fewest road games against the Western Conference -- three -- of any Eastern Conference team.
--
ON POINT: RONDO THE KEY FOR HOT-SHOOTING C'S
--
med and, somewhat exclusive, 20,000-career point club. Yet at no point in their respective All-Star laden careers -- with Garnett being a slight exception -- have they shot the ball better than they have this season. Pierce (51.4 percent), Allen (50.5), and O'Neal (67.7) entered Tuesday night's tilt against the Cleveland Cavaliers averaging the highest field goal percentages of their careers (a combined 44 seasons and counting), while Garnett was not far off, shooting 53.4 percent from the field, nearly identical to his career high (53.9, set during the 2008 championship campaign). But wait, aren't these Celtics supposed to be an "old" team?
And a handful of headlines:
*
Shaq travels with team; Daniels expected Wednesday
*
Celtics sought change in upcoming road trip
*
Odds Calculator: Print up those playoff tickets
*
Celtics fourth on Forbes list of NBA's most valuable franchises
* Video:
Midseason report card
|
Perkins on First Take
And a couple of non-Boston links with local ties:
--
THIBS SHIES AWAY FROM DESERVED PRAISE
--

After being passed over for several NBA head coaching jobs the past few years, it would be easy to understand if Tom Thibodeau stood in front of the assembled media every day and gloated just a little bit. After all, his team came into Wednesday night 17 games over .500 and 13 games up in the Central Division. In just a few short months, the veteran coach has turned the Bulls into one of the best defensive teams in the league and has gained the type of trust from his players that usually takes several seasons to earn. But when you see the way Thibodeau carries himself day in and day out, you realize one thing very quickly. It's the same thing that his players have grown to learn and appreciate about him since the day he was hired. Thibodeau is a lot of things, but a self-promoter isn't one of them.
--
NUMBERS GAME: SHOULD LAKERS RETIRE SHAQ'S JERSEY?
--

First things first, Shaquille O'Neal will eventually get his jersey retired at Staples Center. The Lakers' rule for retiring a player's jersey is that the player must be a Hall of Famer and there is no question O'Neal will be a first-ballot inductee. The difference between O'Neal and other Lakers greats is O'Neal will have to wait five years until he is officially inducted in the Hall of Fame to have his jersey retired.
November, 7, 2010
11/07/10
5:55
AM ET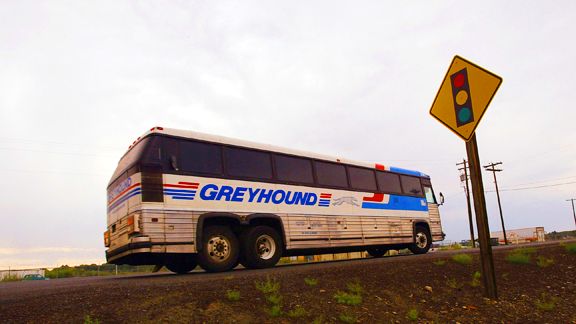 Spencer Platt/Getty ImagesThe Celtics visit Oklahoma City, Dallas, Miami, and Memphis this week.
OK, so the Celtics won't be taking that kind of road trip. But their first official swing will bring young Grizzlies, rumbling Thunder, tough Mavericks and some serious Heat, writes Peter May:
If you define a road trip as (A) any stretch of three or more consecutive games away from home and (B) at least two of which must be games against non-conference teams, then this upcoming week easily qualifies as the Celtics' first official road trip of the 2010-11 season.

And it's a doozy.

Three of the four opponents are likely playoff teams. One of the opponents is a presumptive NBA finalist and/or champion (at least in the eyes of many so-called experts). There will be two possible 2010-11 MVP sightings. And, for the icing on the cake, there is a reunion with old friend Tony Allen, eight days after the reunion with another old friend, Brian Scalabrine.

Actually, all four teams have Celtics ties either on their bench or in the front office. Oklahoma City Thunder head coach Scott Brooks was traded to the Celtics in 1997, but was waived five days later and never played for them. One of his assistants is Mark Bryant, who played two games for the 2002-03 Celtics. Dallas Mavericks head coach Rick Carlisle spent three seasons with the Celtics and has a championship ring as a member of the 1985-86 team. Miami Heat assistant Bob McAdoo had a forgettable 20-game run with the 1978-79 Celtics. And Memphis Grizzlies GM Chris Wallace had a similar role in Boston under both Rick Pitino and Danny Ainge.

The trip opens Sunday night in Oklahoma City against this year's chic Western Conference "It" team, the Thunder. It continues the next night at the American Airlines Center in Dallas, a one-time charnel house for the Celtics. It moves next to the American Airlines Arena in Miami, for the second meeting of the season with the Heat and their talented threesome. And it concludes next Saturday night in Memphis against the Grizzlies.

"It's just a tough trip,'' Celtics coach Doc Rivers said. "I saw it when the schedule came out. We'll be ready."
Click
HERE
to read the full story.
November, 28, 2009
11/28/09
3:22
PM ET
WALTHAM, Mass. -- The Celtics arrived at the Sports Authority Training Center at HealthPoint Saturday afternoon with their bags packed for their first prolonged road trip of the season.
The Celtics are 5-1 on the road so far this year, but have played consecutive games away from home just once -- a brief swing through Philadelphia and Minnesota in early November. With nearly 20 percent of its 2009-10 schedule completed, the Green now hit the road for an entire week.
Boston will play seven of its next eight games away from the Garden, opening with a four-game trip that starts Sunday in Miami and continues in Charlotte, San Antonio, and Oklahoma City. The Green return to the Garden next Tuesday to play Milwaukee, then head right back out to visit Washington, Chicago, and Memphis.
Despite the daunting schedule, the team actually embraces the road.
"We've played better on the road than we have at home," said captain
Paul Pierce
. "It's definitely a challenging road trip when you look at the teams we're playing, because those teams are really playing well.
"Miami went to Orlando and beat [the Magic]; Charlotte just got
Stephen Jackson
; San Antonio is San Antonio; and Oklahoma City is playing well. We have our work cut out for us... Hopefully we can carry over what we've been doing on the road thus far to this trip."
Celtics coach
Doc Rivers
said it's important for the Celtics to get off to good starts on the road -- something the team has struggled with at home -- as it won't be able to recover like it has in the comfy confines of the Garden.
"It's an important trip; four good teams and, unfortunately, all four teams are playing well," said Rivers. "One of the things we can't do is -- the Orlando game, they scored [29] points in the first quarter; last night the big first half [for] Toronto; even the Philadelphia game [the 76ers] had a big first half. We came back in all of those games -- we lost to Orlando -- but we came back in them. You can't do that on the road. You can't get off to a bad defensive start.
"You can get off to a bad start, but it can't be in the defensive end. Once you give the home team confidence offensively, it's very difficult to turn them off."
The Celtics play 10 of 14 games on the road in December with a brief three-game home stand in the middle of the month. That doesn't leave much time to enjoy the holidays. The Celtics wrap up the month of December with another four-game road trip, one that looks a bit more daunting. It starts with a Christmas Day battle in Orlando, then features three games in four nights against the Clippers, Golden State, and Phoenix.
PODCASTS
Adam Schefter, NFL
Play Podcast ESPN NFL Insider Adam Schefter weighs in on the Panthers' WR situation, Julian Edelman's future with the Patriots, Vince Wilfork's decision to ask for his release and more.
Spanning the Globe: 3/13
Play Podcast "Spanning the Globe" features ESPN Boston's Mike Reiss, Yahoo! Sports' Eric Edholm and ESPN LA 710's Mark Willard.
John Farrell, Red Sox
Play Podcast Red Sox manager John Farrell talks about whether he expected his team to make such a turnaround in one season, his relationship with his players, fans' expectations for the squad and more.