Boston High School:

St. Dominic
April, 1, 2013
4/01/13
2:27
PM ET
By
Matt DiFilippo
| ESPNBoston.com
The middle of a recent school board meeting turned into a gripe session about the Winslow athletic director.

In early March, Travis Lazarczyk of the
Morning Sentinel
wrote a column about the situation of Johnny Lagasse, a sophomore wrestler at Winslow, who was seeded second in his class but did not compete at the regional or state meets. According to Lazarczyk's column, Lagasse was reported as failing an English class taught by Mark Pelletier, which would have made Lagasse ineligible to compete.
"Johnny emailed his English teacher, Mark Pelletier," Lazarczyk wrote. "On Friday afternoon, Pelletier double-checked the grade. Pelletier said he found a calculation error that caused not just Lagasse, but the entire class, to receive a failing grade."
When wrestling coach Kevin Fredette was not notified in time, Lagasse was ineligible for regionals, which made him ineligible for states. Lazarczyk wrote that because the school had an in-service day, Lagasse could not go directly to athletic director Carrie Larrabee to fix the mistake.
"Even so, Larrabee and Pelletier were both at Winslow High School that day," Lazarczyk wrote. "After hearing from the Lagasse family, Larrabee could have gone to Pelletier's classroom to double check the grade."
The last year has been tumultuous for Winslow athletics. Last spring, girls basketball coach Tom Nadeau resigned suddenly after compiling a 76-40 record over six seasons.
"Maybe, under different circumstances, I might not have stepped down," Nadeau told the
Sentinel
. "Without getting into a lot of detail, I think there comes a time when one knows it's time to move on, and I think that time has come for me."
Just two weeks later, Winslow softball coach Steve Blood resigned in preseason. Blood had won three state titles over three different coaching stints. In an interview with the
Sentinel
, Blood cited numerous complaints, including the administration not doing enough to field a junior varsity team that spring. Blood also said the school rarely had buses ready on time for road games, and that he felt compelled to mow the outfield himself three times the previous season.
On the other hand, Larrabee's recent hires have been well-received. She hired Lindsey Welch to replace Nadeau, and Welch was named Kennebec Valley Athletic Conference Class B Coach of the Year. Jared Browne led Winslow to the Eastern B tournament this season, and new softball coach Steve Bodge, who stepped in just before preseason, is a well-liked coach with experience.
This winter, boys' hockey assistant coach Andrew Cyr was removed from his job for reasons that have not been made public. Cyr's supporter's started an online petition, and the page "Save Mr. Cyr" on Facebook has nearly 800 "likes" (Winslow High School currently has less than 500 students).
A post on the page asked Cyr's supporters to come to a Winslow school board meeting in late March. More than an hour into the meeting, the board members tried to go into executive session to discuss another matter. A few dozen people who had come to support Cyr began yelling that they needed to be heard. When Superintendent Eric Haley and a board member explained that they couldn't discuss Cyr because he wasn't present and hadn't asked for a discussion, the crowd turned on Larrabee, who was at the meeting.
Residents brought up the Johnny Lagasse situation, and Haley apologized for it. As residents criticized Larrabee, saying among other things that the school should investigate whether she is pulling her weight, Haley did not show any signs of agreeing with the residents or defending Larrabee, who was in the audience.
BANGOR'S SANDERSON WINS TRAVIS ROY AWARD
Bangor forward Parker Sanderson won the Travis Roy Award, given annually to the top Class A senior player in the state. Sanderson had 25 goals and 26 assists this season, leading the Rams to the Eastern A final.
Sanderson is the first Bangor player to win the award since it was instituted in 1996. The other finalists were Scarborough's Nick Bagley, Grant Carrier of St. Dominic, and Cam McLain of Cheverus.
The best line of the day came from Carrier, a goalie at St. Dom's. The
Lewiston Sun Journal
reported that Carrier, in thanking his parents during his speech, said, "For those who don't know, St. Dom's tuition is not chump change, no matter who you are, and a set of new goalie equipment can be equal to the price of a used car."
DOUBLE DUTY FOR MESSALONSKEE COACH
Tom Sheridan is preparing for another season as the Messalonskee boys' lacrosse coach. That's not unusual – he's in his 19th year. What is unusual is that he's also coaching the University of Maine at Farmington men's lacrosse team, which began its regular season two weeks before Messalonskee's first practice of the spring.
Sheridan is officially UMF's interim coach. He said there was one conflict where he would have had to be at two games at the same time, but that UMF changed that game.
"That's my life," Sheridan joked to the
Morning Sentinel
. "I'm a three-season coach. Now I coach four teams."
February, 1, 2013
2/01/13
8:00
AM ET
By
Matt DiFilippo
| ESPNBoston.com
Rangeley girls basketball coach Heidi Deery said of Doug Lisherness, "You don't see a lot of coaches like him nowadays." That's probably an understatement.

Lisherness, 64, is retiring at the end of this season after coaching the Mt. Abram girls for 26 years. He won Class C state championships in 1991 and 2007.
Lisherness is the bridge to a different era. If his team wasn't hustling, he would say it -- bluntly. But if he felt it was deserved, he would quickly hand out praise. After a poorly-played loss, he might say to a reporter answering the phone, "Yeah, you can help me. You can come coach my team." One time, calling a newspaper with the score after a big win, he yelled into the phone, "This is Doug Lisherness over at Abram! We kicked their butts!"
He also had to be more resourceful than most coaches, and his current team is a great example of that. The varsity and JV practice at the same time, each taking half the court. The JV team is winless this season, so much of practice is spent on individual drills with the varsity players. That's easier than it sounds, because the Roadrunners are down to six varsity players. Still, Mt. Abram is 7-9 and will make the Western C tournament.
Lisherness is adamant that he is done coaching for good after this season. A lot of coaches pride themselves on being teachers, and Lisherness is the same way.
"I've always said there's nothing any more satisfying than to work on (something) in practice, and to go and see your team execute it during the game," Lisherness told the
Morning Sentinel
. "I love teaching the game of basketball, and I love seeing them develop throughout their high school career."
BEGIN, MASSEY WIN GAZIANO AWARDS
Thornton offensive lineman Bobby Begin and John Bapst defensive lineman Kurt Massey won the Frank J. Gaziano Memorial Offensive and Defensive Lineman Awards. Both were standout two-way players this season, and Begin was a captain on the Thornton team that won the Class A state championship. The Gaziano awards are given annually to the top senior offensive and defensive linemen in the state.
Begin and Massey each received $5,000 scholarships. The four other finalists for the two awards each received $1,000 scholarships.
Begin, who has a 3.96 GPA, hopes to attend the University of Maine, but will not play football. Massey, who has a 3.7 GPA, hopes to play in college, and is looking at Maine, Merrimack, and the University of New Hampshire.
BIG TURNAROUND AT HYDE
The Hyde girls basketball team lost 48-35 to Old Orchard Beach on Tuesday. That normally wouldn't be noteworthy, but it was the first loss for the Phoenix this season -- after finishing 0-16 last winter.
First-year coach Richard Polgar, who coached at the George School in Philadelphia the last six seasons, has the Phoenix in the No. 3 spot in Western D behind perennial powers Richmond and Rangeley.
Hyde does not play Richmond or Rangeley during the regular season, but could be a dark horse in the Western D tournament. Old Orchard Beach plays in Class C, and a few weeks before beating Hyde, the Seagulls defeated Richmond, 55-48.
"I think the chemistry of this team is incredible," Polgar told the
Portland Press Herald
. "It's one of the best teams I've coached in that aspect, in the way the girls play together and bring out the best in each other."
SCARBOROUGH IS BOYS AND GIRLS HOCKEY TOWN
Scarborough has a chance to have dual state champions in boys and girls hockey this winter. The Red Storm boys are 12-1 under veteran coach Norm Gagne, who has won six state titles and nearly 600 games in his career. Four players have at least 20 points -- defenseman Nick Bagley (26), and forwards (Garrett McDonald (26), Trevor Murray (22), and Jack Rouselle (20). Goalie Dalton Finley has a 1.18 goals-against average and a .936 save percentage.
The Scarborough girls have been even stingier. Their record is 14-1-1, and they've allowed a total of nine goals in 16 games. Goalie Devan Kane, a junior, made the
Maine Sunday Telegram
all-state team as a freshman and as a sophomore.
GIRLS BASKETBALL TOP 10
1. McAuley (15-0) - Lions were undefeated last season, and are on their way this winter.
2. Deering (14-1) - Rams have proven they can win by scoring or grinding.
3. Cheverus (13-2) - Lost by four to Deering and by 21 to McAuley.
4. Scarborough (12-3) - Handled everyone on schedule except three teams above.
5. Edward Little (12-3) - If Red Eddies can put it all together, they're the best in Eastern A.
6. Bangor (12-3) - Rams have won six in a row and eight of last nine.
7. Presque Isle (15-0) - Class B Wildcats are averaging 71.7 points per game.
8. Mt. Blue (10-5) - Inconsistent lately, but driven after crushing OT loss in last year's playoffs.
9. Lawrence (11-4) - Center Nia Irving and point guard Dominique Lewis are among best freshmen in state.
10. Mt. Ararat (12-3) - No stars, but well-coached and can score inside and out.
BOYS BASKETBALL TOP 10
1. Hampden (15-0) - Broncos have allowed under 40 points in each of last five games.
2. Portland (13-2) - Might be the best of a deep Western A.
3. Deering (12-3) - Was cruising before losing last two games and scoring under 40 in each.
4. Falmouth (14-0) - Yachtsmen have run over the competition in Western B.
5. South Portland (13-2) - Beat Deering by 16 and Westbrook by 18, but can Red Riots sustain it?
6. Westbrook (12-3) - Could make case Blue Blazes should be higher after road win at Portland.
7. Lawrence (11-4) - Coach Mike McGee's final team is among his best.
8. Edward Little (14-1) - Red Eddies haven't faced Hampden and lost to Lawrence by 14.
9. Bonny Eagle (12-3) - Scots can light it up, but if you hold them under 60, it's anyone's game.
10. Bangor (11-4) - Young Rams are exciting and have experience in close games.
BOYS HOCKEY TOP 10
1. Scarborough (12-1) - Four different players tied for team lead with 11 goals.
2. Falmouth (9-2) - Yachtsmen have won last three games by an aggregate score of 33-3.
3. Lewiston (9-2-1) - Blue Devils have allowed 18 goals in 12 games.
4. Bangor (9-2) - Senior Parker Sanderson has 35 points in 11 games.
5. Greely (7-4) - Class B Rangers have held their own against Class A foes.
6. St. Dominic (7-3-1) - Saints are erratic, but can play with anyone.
7. Cheverus (8-2) - Junior goalie Jason Blier has a .935 save percentage.
8. Biddeford (5-6-1) - Tigers have had their moments against a brutal schedule.
9. Messalonskee (11-1) - Showdown with Greely looms on Saturday.
10. Camden Hills (10-0) - Steamrolling the competition, but schedule is suspect.
December, 28, 2012
12/28/12
4:58
PM ET
By
Matt DiFilippo
| ESPNBoston.com
Earlier this month,
we reported on Denis Collins
, the Bangor High School hockey coach who resigned after a player allegedly urinated into a jug on the team bus and the subsequent investigation by the school.

Recently, Collins spoke about both his second meeting with administrators, and a later meeting with school superintendent Betsy Webb.
On Dec. 14, three days after the alleged incident on Bangor's trip to Presque Isle, Collins resigned, and says he was told at that point by school administrators to "man up" and stay on as coach.
Collins said there was another meeting on Monday, Dec. 17. He said he went in with the idea of remaining as Bangor's coach, but was told by school administrators that they were accepting his resignation.
According to Collins, Bangor principal Paul Butler became upset during the meeting.
"The conversation got extremely heated between the principal and myself, to the point where I felt that it was best that I not be in there," Collins said. "He was very, very aggressive to me. He was hostile. It was not a safe environment. I resigned under duress, because I felt it was not a safe environment for me to be there."
Butler is not commenting publicly on the whole incident. He recently told the
Bangor Daily News
, "Denis has already shared beyond what I can share because I'm bound by confidentiality."
Collins met with Webb on Dec. 21. He said he outlined things he had done for the program, including putting in money out of his own pocket. He said the meeting ended during a conversation that "got off track" about policies. At that point, Collins said, Webb replied, "I'm done with this" and the meeting ended.
"I'm waiting for a response from the superintendent of schools," Collins said. "Am I fired. What's going to happen?"
Collins said he believes the school will obtain legal counsel. Asked if he himself would consider getting legal counsel, Collins said. "If they try to sweep under the carpet that the principal was hostile with me, I think I will."
Collins said he still follows the Bangor team, which is 4-0, but has not played at home since his resignation. He said he keeps in touch with several players on the team.
"Do the kids talk to me? Absolutely," he said. "I have about seven or eight of them who will call me from the Bangor team."
Boys' Hoop Top 10
1. Hampden - Broncos allowed 13 points through three quarters in showdown with Lawrence.
2. Deering - Labson Abwoch and Dominic Lauture lead an explosive offense.
3. Portland - Balanced offense helped Bulldogs in close wins over Bonny Eagle and Scarborough.
4. Edward Little - Red Eddies are averaging 70.4 ppg.
5. Falmouth - Five new starters, but Yachtsmen have still won every game by at least 18 points.
6. South Portland - Red Riots are unbeaten with defense and point guard Tanner Hyland.
7. Bonny Eagle - Star guard Dustin Cole is coming off a 42-point game against Gorham.
8. York - Wildcats haven't been tested; that will change Jan. 3 vs. Falmouth.
9. Bangor - Only team to play Hampden tough so far.
10. Lawrence - Bulldogs have bounced back from Hampden debacle; may be sleeper in February.
Girls' Hoop Top 10
1. McAuley - Of first five wins, only one was by less than 49 points.
2. Deering - No team's scored more than 35 against Rams, let alone 40 or 50.
3. Scarborough - Red Storm still rolling under new coach.
4. Presque Isle - Wildcats may get a test in upcoming game with Mt. Desert Island.
5. Cheverus - Lady Stags scoring almost 60 ppg, allowing 23.2.
6. Mt. Ararat - Eagles could be undefeated when they face Brewer on Jan. 11.
7. Edward Little - Red Eddies could win Eastern A if they clean some things up.
8. South Portland - Next week will tell whether Red Riots truly belong on this list.
9. Lake Region - Lakers can score with anyone, and play defense, too.
10. Bangor - Rams next three games (Oxford Hills, Edward Little, Lawrence) will reveal a lot.
Boys' Hockey Top 10
1. Thornton - Lost to Class B Greely, but still a talented group.
2. Lewiston - Devon Beland and Kyle Lemelin lead powerful Blue Devils offense.
3. Scarborough - Red Storm have a deep offense and goalie Dalton Finley helps them win close games.
4. Falmouth - Only losses are by a goal apiece to Lewiston and Scarborough
5. Bangor - Rams lost coach, but have yet to lose a game.
6. St. Dominic - 1-2-1 in first four games, but they were against top four teams on this list.
7. Greely - Rangers have scored 23 goals in four games.
8. Biddeford - Tigers face Thornton and Falmouth in next two games.
9. Brunswick - January will be the real test for Dragons.
10. Camden Hills - Windjammers have four players with at least five goals.
March, 26, 2012
3/26/12
2:46
PM ET
By
Gary Hawkins
| ESPNBoston.com
Hampden Academy senior Christian McCue was named Mr. Maine Basketball recently at the Maine McDonald's all-star banquet. The 6-foot-2 McCue moved the point guard this season and led the Broncos to a 20-2 record and a berth in the Class A state championship game.

He recently answered some questions about his season and career:
Q: Who got you started playing basketball and when?
A: "My dad is the one who got me started. He put the ball in my hands when I was 5 years old. I remember it was my birthday and he told me I finally was old enough to start practicing, and he began taking me to the local middle school gym to shoot and do drills with my older brothers."
Q: Who have been your most important influences in the game?
A: "My most important influences have definitely been my two older brothers, Jesse and Daniel McCue. My oldest brother Jesse is the best shooter I have ever seen, and honestly I have been working my entire life to shoot like him. My middle brother Daniel is an amazing point guard with the highest basketball IQ you can imagine. The two of them have spent countless hours with me over the last 10-plus years teaching me everything I know about the game. Jesse played at Palm Beach Atlantic University where he still holds the all-time school record for 3's made in a game, season, and career.
"Daniel is graduating from MIT this year where he helped lead the team to its first D III Final Four appearance ever, and best school record in history. I think I got the best of both worlds and became a combination of two of them after receiving both their expertise. I also think my father has been a huge influence on me. He has always pushed me extremely hard, sometimes harder than I would have liked. But he never hesitated to rebound for me no matter how late at night, or how many times a week."
Q: What do you most enjoy about basketball?
A: The thing I enjoy most about basketball is that it's the perfect combination of team and individual moments. There are times when it is completely mano a mano, like when you are guarding someone man to man, or trying to score, and there is a lot of individual pride on the line. But there is also a beautiful team aspect, whether it is a fastbreak with a couple quick passes, or you taking a charge on help-side when your teammate gets beat. The camaraderie of the game of basketball, on the court and in the locker room, is amazing, but it also gives you an opportunity to showcase your individual talent.
Q: What parts of your game have you worked on the most in the past couple of years and where do you need to improve?
A: "Over the last two years I have really tried to develop my ability to take it to the basket. I have stood on the three point line and shot threes my whole life, but one-dimensional players are easy to guard, and that became apparent to me early in my varsity career after a couple games of being face guarded. So over the last two years I have made a very conscious effort to try and attack when I am playing pickup basketball, or with my friends, and have spent a lot of time playing by myself taking it to the basket.
"I still need to improve on this ability, and also the ability of knowing when to pass and when to shoot it myself. I stepped into the roll of point guard this year for Hampden Academy, and sometimes I would get into the paint and be in between dishing it to a teammate and taking it all the way myself. I just need to keep working on the feel for that part of my game."
Q: Were you surprised you were named Mr. Maine Basketball? What are your thoughts on winning?
A: "I wouldn't say I was surprised as much as relieved. I thought if they called my name at the McDonald's banquet I would have earned it, but I was also worried because the other finalists, Cam Sennick and Cole Libby, are great players, with impressive résumés. Winning the award has always been a secret dream of mine, and is something I will always be profoundly proud of.
"It means a lot to me because I feel like I have brought honor to my family, the ones who have always supported me. Winning the award was also a moment of vindication for me, because there have always been a lot of coaches and people who have doubted my ability. Sometimes this made me doubt myself too, but winning an award like this makes it feel like it has all been worth it."
Q: What teams have you played for outside of school and how did this impact your development?
A: "I have played for various AAU teams and various coaches. Throughout high school I played for both MBR and ME Hoops, two great programs. AAU has been really great because it gives you a chance to not only keep playing in the off-season and to keep getting better, but also to see what else is out there. Being from Maine especially, going to the bigger tournaments in Boston, New York, Las Vegas, Orlando, etc. was always an eye-opening experience. Seeing the best of the best always motivates you to improve your game, and expand it past what you previously knew."
Q: Which of your skills on the court do you take the most pride in?
A: "The skill I take most pride in is definitely my shooting ability. I have always regarded shooting as an art, and taken in extremely serious. I know I have racked up 100's of thousands of repetitions, all in attempt to perfect that art. One of my worst fears is to have somebody see me shoot an ugly jump shot. I am well aware that I can't take it to the hoop and dunk on someone, so I have always felt shooting a deep jumper is my chance to wow someone on the court."
Q: What other sports and activities do you enjoy?
A: "I enjoy pretty much all sports; I used to play soccer and baseball but stopped after middle school. When not playing basketball I enjoy spending time with my friends, and we usually kill time playing ping pong and video games. I also like music, and can play the saxophone."
Q: Do you think Hampden overachieved this season? If so, why?
A: "I think we had a spectacular run this year, but I wouldn't say we overachieved. I am very close friends with the guys on the team, and have played with them for a really long time. Ever since we were in middle school we envisioned playing in a state championship. The core group of guys on the team played and practiced a lot together in the off season, and would have settled for nothing less than what we achieved this year."
Q: What lessons away from the court or field have you learned from playing sports?
A: "I think I have learned a few critical lessons from basketball. First, is how to deal with pressure. I remember this year when we played at Mt. Blue during the regular season, the gym was absolutely packed. Mt. Blue was the other top team in the conference, and it was probably the biggest game of the season to that point. It had been a hard fought battle, but we were down by two with no time left when a kid on the other team got a technical foul.
"I was sent to the line, and remember a tremendous roar coming from the stands, as I was forced to just take a deep breath and knock them down. I ended up hitting both to send it in to OT, and we ended up winning. Pressure like that will be hard to replicate in my regular life, and I think experiences like that have prepared me to handle tough situations when they arise."
Q: Where do you plan to attend college and do you hope to play basketball?
A: "I am not positive where I will end up next year, but I will definitely be playing basketball. If everything works out right, I will most likely end up in Cambridge playing for the MIT Engineers."
BEAL WINS GATORADE AWARD

Garet Beal of Jonesport-Beals High School is the Maine Gatorade boys' basketball Player of the Year.
The junior forward led the Royals (19-2) to the Class D state championship this past winter. The 6-foot-5 Beal averaged 22.3 points, 8.7 rebounds, 3.8 steals and 3.6 assists per game. He shot 61.5 percent from the field and 81.2 percent from the line.
Beal is the first player from Jonesport-Beals High to win the Gatorade Player of the Year.
HOCKEY TITLES DECIDED

Thornton Academy won its second straight Class A championship while Greely won in Class B in games played recently at the Androscoggin Bank Colisee in Lewiston. Thornton defeated St. Dominic 5-1 behind three goals and an assist from senior captain C.J. Maksut. Adam Carrigan added a goal and two assist for the Trojans who finished three season at 20-1-1. Included in their wins were three victories over St. Dom's.Greely downed Messalonskee 6-2 to win its first Class B title since 2009. The Rangers scored three goals in a 62-second span in the first period. Peter Stauber and Ted Hart each scored twice for Greely which finished at 15-4-2. Ben Hackett added a goal and two assists while Pete Hurley scored a goal.
Travis St. Pierre and Sam Dexter scored for Messalonskee which finished at 18-4 and made its first trip to a state title game.
MAKSUT WINS TRAVIS ROY

Thornton Academy senior C.J. Maksut won the 17th annual Travis Roy Award given annually to the top Class A hockey player in the state. The award is named for the former Yarmouth and North Yarmouth Academy star who was paralyzed 11 seconds into his first collegiate shift at Boston University.
Maksut scored 32 goals and 27 assists this season to lead the Trojans to their second straight Class A championship. For his career he finished with 90 goals and 64 assists, setting a school record of 154 points.
November, 10, 2011
11/10/11
5:40
PM ET
By
Gary Hawkins
| ESPNBoston.com
Madison Memorial High School senior Matt McClintock recently won his third Class C cross country title while posting the fastest time in the state in any class. McClintock also won the mid-season Festival of Champions which featured over 600 runners from 60 schools in and out of state. Last spring, he won the 1,600 and 3,200 meter runs at the state track and field meet. He's competing this weekend in the New England meet in North Scituate, R.I. He recently answered questions about his season and running career.
Q: How did you get started running?

A: "I started running in 5th grade on the Madison Junior High XC team. I went to Athens Elementary so what would happen is Athens would practice on it's own and then we would just join the Madison team at meets. Fifth grade was the first year that I could compete in any "real" school sports, and I don't really know what drew me to it, but I decided to try it, and I guess my first race went well. I finished 13th. All my coaches were really happy with it and I guess I've been running ever since."
Q: Who have been your greatest influences?
A: "First and foremost would definitely be my coaches. Mrs. Moulton and Mr. Harper in junior high and Bob and Brandon Hagopian in high school. The person that really inspired me and drove me to get better was definitely coach Bob Hagopian. He's been with me since freshman year, through my wins and losses, and has always found a way to make me better."
Q: At what point did you feel you made a breakthrough in your high school career?
[+] Enlarge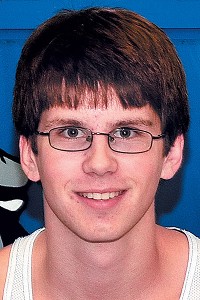 Gary Matt McClintock
A: "Without a doubt it was after I lost the conference championship last year. I got to cocky and that race showed me that I wasn't invincible, that I wasn't going to win just because my name was Matt McClintock, but because I wanted it more than the guy in front, beside, or behind me. That race made me
love
running, because I then had something to prove and something to work for. It re-instilled that love for competition in me. I will remember that race for the rest of my life, and I'm definitely a better runner because of it."
Q: What do you consider your greatest achievements in track and cross country?
A: "Wow, I guess in cross country it would be my three state championships. Since fifth grade my dream was to win a state championship in high school. To have three cross country titles and two titles on the track is just unbelievable to me. In track, my greatest achievement was definitely breaking the Madison High School records for 1,600 and 3,200 meters, probably more so the 3,200 because I was the first Madison kid in history to go under 10 minutes in that event."
Q: Which sport do you prefer?
A: "It really depends on the season. During cross country my favorite sport is cross country. During track it's track. I just love to run and race whether it's on the road, a track, or a trail."
Q: What goals did you set this season and did you reach them?
A: "My first goal for the season was to go undefeated in Maine and three-peat the Class C State Championship. I'm proud to say I met this goal. My next goal was to go under 15 minutes for the 5k I haven't met this goal yet as we've never really had a good day for a championship race, but Saturday at the New England Championships looks to be a good day, and it's a very fast course so we'll see what I can do there.
Q: What is your goal for this week's New England meet?
A: "My goal here is to win the title, and to go under 15 minutes for the 5K. As I said, before, it's a fast course, and there will be some incredibly strong competition to push me there."
Q: You won several races handily this season. Is it tough competing when you're not pushed?
A: "I guess that would depend on your definition of competing. A lot of people look at competing as winning. I prefer to look at it in the manner of Steve Prefontaine. If I'm going to win, I want to know that I've done my best. So yes, it's difficult to push myself to fast times, but I always just try to stay focused and not worry about the pain or where my competition is and just get to the finish line as fast as possible."
Q: What do you enjoy most about running?
A: "I love the people that we meet. The type of people you meet at cross country or track events is totally different then you will see in any other sport. At the state meet, I was getting encouraged to reach my sub 16 goal by the coaches and family and teammates of people that I was directly competing against. I'm confident to say that you will not find nicer and more supportive fans at any other high school sports competition."
Q: Do you have any running role models?
A: "I have several running idols, the most prominent would be Steve Prefontaine. I try to live up to the guts and determination that he always showed as a runner. His quote "To give anything less than your best is to sacrifice the gift" are the words I live by. Another two are Haile Gebrselassie, and Kenenisa Bekele. Both are Ethiopian runners. Gebrselassie is a two-time gold medalist and world record holder. Bekele is the two-time defending Olympic 10,000 meter champion and holds World Records now."
Q: Where will you attend college and why did you choose that particular school?
A: "I will be running for Lock Haven University of Pennsylvania next year. I felt very comfortable around the campus and really connected well with Coach Aaron Russell and the entire team at Lock Haven."
Q: What other sports or activities do you enjoy
?
A: "I enjoy all sports, but running is my one and only true passion."
Q: What is your training regimen in and out of the season?
A: "Sorry, but I don't like to discuss what my training is, at least not until after the outdoor track season."
Q: Where do you need to improve?
A: "I definitely need to improve on my kicking speed. In order to really be competitive in college I need to be able to win a race in the last 200 Meters if necessary. I feel that as my speed continues to develop in conjunction with my continued endurance training all of my events will improve drastically."
October, 11, 2011
10/11/11
2:04
PM ET
By
Gary Hawkins
| ESPNBoston.com
Paula Doughty is in her 31st year as field hockey coach at Skowhegan Area High School. She's posted a career record of 414 wins, 80 losses and 17 ties and her teams have captured 12 Class A state championships, including last year's. Prior to losing in the state final in 2009, the Indians had reeled off eight state titles in a row.

Doughty was named National Field Hockey High School Coach of the Year in 2004 and 2008 and more than 80 of her players have gone on to play in college. One of her players has been a first-team national All-American while two have made second team All-American and 22 have been regional All Americans.
Q: How did you get into coaching?
A: "I was in college from '70-74 and I officiated. I graduated from the University of Maine at Farmington and student taught in Skowhegan. In August they called me and said there was a job opening and they also needed a field hockey coach. I played in high school and I officiated so I had quite a lot of experience and I knew the game."
Q: What attracts you to the sport?
A: "It's evolved into a really fast, fabulous sport. It's just become better and better. First we lost the offsides, advancing became incidental and the obstruction rule is lenient today. In field hockey it takes years to develop the stickwork to be able to play. I also like it, and this sounds sexist, because it's a women's sport in the United States."
Q: When did Skowhegan turn the corner?
A: "Probably in the late '80's. We were really good in the '70s, then soccer came in. I was really hurting for athletes. All the athletes went to soccer but then it balanced out."
Q: How has the program stayed so strong?
A: "I work very hard. I have three of our four coaches who have worked with me forever. I would say a shared coaching philosophy and consistency. We do the same thing K through 12 and I work with everybody K to 12."
Q: How big is the youth program?
A: "It's growing, but it's growing statewide, it's not just us. Today we had a tournament for fourth, fifth and sixth graders and there were 12 teams here and every town brought 30 kids. One thing about field hockey in Maine, there's a lot of opportunities and we can compete. It's hard for Maine kids to compete in a lot of things but in field hockey we're doing really well. A lot of kids feel entitled but Maine kids aren't like that. They work really hard."
Q: How many of your players have played in college?
A: "We've had about 80 kids play in college. My first player was Kim Jewell Bodwell in '78 and she played at the University of Maine. Our first Division I player was Wendy Obert in 1989 and she played at Northeastern. Right now, we have nine (playing in college) and we have three seniors who are going D-1 next year."
Q: How has the game changed?
A: "It's changed in every way. It's faster, it's more skilled. The amount of penalties are nothing what they used to be. You've got to be very, very skilled. It's fun to watch. Today the game is a turf game. We play on turf as much as we can. It's no longer a grass game. We practice in the gym a lot. Our field is as close to turf as you can get, but it's still grass."
Q: How is this year's team?
A: "It's a great team. The last 14 years have been great teams. The kids I have now are much more versatile. Even five or 10 years ago, they were one-dimensional ... Most of my kids I can put in any position. Messalonskee is very good. They're going to be our biggest competition in the state. It's too bad we're both in Eastern Maine. But in sports you can't take anybody for granted."
Q: How long do you want to coach?
A: "I'll coach as long as I think I can. I'll retire from teaching in a while but I'll keep coaching. I'm smart enough to know if I'm not as good as I was."
June, 2, 2011
6/02/11
11:04
PM ET
By
Gary Hawkins
| ESPNBoston.com
Waterville High School track and field coach Ian Wilson deflects credit when it comes to the championships his teams have enjoyed during both the indoor and outdoor seasons. But he's been the driving force behind the Purple Panthers' success since taking over in the late 1990s.

The Waterville girls are a solid favorite at this weekend's Class B state championships at Cony High School in Augusta. A win would give the team its fourth straight state championship. Under Wilson, the Waterville girls won a state Class A championship in 2002 as well as indoor titles 2000-02 and 2011.
[+] Enlarge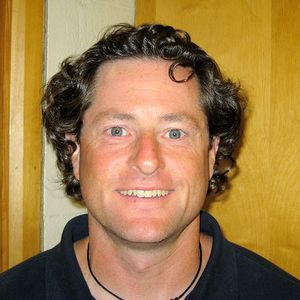 Gary HawkinsWaterville High School track and field coach Ian Wilson.
"The girls look to be in a strong position," Wilson said. "The guys have a good chance [although] I would say Falmouth in probably the favorite."
Wilson has built the program through hard work and enthusiasm for his sport. Since he began, Waterville's enrollment has dropped from 850 students to about 600 and the team dropped to Class B in 2006 in outdoor track after petitioning up to Class A for several years.
"We were so far below the cutoff [for Class A]," Wilson explained.
The number of participants remains high, however, particularly at the junior high level where there are between 70 and 90 kids out for track.
"I really try to beat the bushes and try to encourage kids to give it a shot," Wilson said. "Once they see the benefits, they'll stick it out. If they start to experience success, you get them back for another year."
Wilson said he had no master plan when he started, but he did build gradually, first focusing on winning regular season meets, followed by conference championships.
"Then you can focus on state championships," he said.
These days, state championships are the goal, although the Panthers haven't lost a regular season meet in some time. Wilson has no problem resting his athletes for the big meets, however.
"Once kids have faith in the program, you can rest," he said.
Once Wilson gets the athletes, he and his staff knows how to train and motivate them. In a place deep inside the school known as "The Cage," Wilson often has his athletes lay on a cement floor and pretend they're at the beach while visualizing their events and their performance.
Skepticism soon turned into enthusiasm once they saw the results.
"Track is a sport you don't have to work at from age 5," Wilson said. "It's a combination of personality and physical skills."
Certain personality traits favor particular events Wilson said.
"If you want to find distance runners go into the AP classes and get the skinny kid," he said. (They) tend to be cerebral kids."
Wilson, who also coached the girls soccer team to State Class A title in 2009, borrows kids from other sports for his track team. All of the throwers on the boys team come from the football team, he said, while sprinters and hurdlers often have soccer and basketball backgrounds.
Wilson and one of his assistants work with the sprints, jumps and throws while another works with distance runners and another with throwers.
"That really seems to work well," he said. "Sometimes too many cooks spoil the stew."
Although all events are covered evenly, Waterville has always produced excellent results in the hurdles, an event where improved technique can earn valuable tenths and hundredths of seconds. Wilson is continually trying to improve himself as a coach, too, attending clinics and seminars each summer
"The best thing I ever did was get involved in the USATF coaching courses," he said. "I began going and realized I knew very little. Those people are incredible. They'll share anything with you."
Waterville success in track and field hasn't precluded championships in other sports. The baseball team won a state title last spring and is favored to repeat this year and the girls basketball team won three state titles while the indoor track teams continued to thrive.
BASEBALL WRAPUP
The regular season ended this week with conference titles scheduled for the weekend and tournament play to begin next week.
In Class A, Cheverus is the top-seeded team in the West, thanks to Tuesday's 6-2 win against Westbrook. Both teams are 14-2. In the East, Lewiston, at 15-1, is seeded No. 1. Foxcroft Academy (15-0), which competes in Class C East, was the only baseball team inthe state to finish the regualr seaosn unbeaten.
Top 10
1. Cheverus
2. Westbrook
3. Lewiston
4. Deering
5. Bangor
6. Scarborough
7. Waterville
8. Cape Elizabeth
9. Greely
10. St. Dominic
BATTLE OF THE UNBEATENS
Four teams finished the regular season unbeaten including defending Class A champion South Portland and defending Class D champ Richmond. Georges Valley, in Class C West, and Fryeburg, in Class B, also went undefeated.
Top 10
1. South Portland
2. Scarborough
3. Fryeburg
4. Brewer
5. Messalonskee
6. Thornton
7. Cony
8. McAuley
9. Medomak
10. Yarmouth
April, 6, 2011
4/06/11
10:17
PM ET
By
Gary Hawkins
| ESPNBoston.com
A snowstorm that dumped up to 12 inches of snow on many areas of the state last Friday set baseball teams back a week or 10 days, but indoor practices continue and many teams in southern Maine should be outside this weekend.

The season gets under way at the end of next week.
Here's a look at some of the top teams in all four classes:
CLASS A
Westbrook: The Blue Blazes return several players from the team that was upset by Biddeford in the Western Maine final last season. Many of the players on this year's team also played on a Little league World Series team five years ago. Among them is left-handed pitcher Scott Heath who will play at the University of Maine next season.
Sean Murphy, a 6-foot-5 right-hander, is also back and apparently over shoulder problems that limited his innings last season. He has verbally committed to play at St. John's next season.
Deering: The Rams return seven seniors from last year's playoff team, including center fielder Sam Balzano and pitcher Jamie Ross who was also the school's quarterback. The Rams, who last won a title in 2009, have won eight out of the last 12 state championships. Former University of Maine standout and minor leaguer Mark Sutton takes over as coach.
Bangor: The Rams went undefeated during the regular season last spring before being upset by Brewer in the East A semifinals. Despite key graduation losses they return a lot of pitching, led by lefties Joe Stanevicz (8-0, 2.21 ERA) and Curtis Worcester. Catcher Dylan Morris, who hit .475 last season, also returns. Bangor also features a number of players who played for the team that reached the Senior League World Series championship game last summer.
February, 24, 2011
2/24/11
2:26
PM ET
By
Gary Hawkins
| ESPNBoston.com
It's tournament basketball week in Maine and there's no more exciting time in high school sports. Schools in four classes are playing for regional titles at the Bangor Auditorium, the Augusta Civic Center, the Portland Expo and the Cumberland County Civic Center. State championships will be contested next week.
Here are some of the highlights so far:
Boys Class A

In Western Maine games, top seeded and unbeaten Cheverus struggled before getting past No. 8 Marshwood 52-40. Louis DiStasio led the Stags with 16 points. Second-seeded Bonny Eagle won its quarterfinal against Westbrook but No. 5 Portland upset No. 4 South Portland behind 19 points from Mike Herrick and No. 6 Deering knocked off No. 3 Thornton, 41-33. The seedings held in the quarterfinal round in Class A East with No. 1 Bangor, No. 2 Hampden, No. 3 Edward Little and No. 4 Mt. Blue all winning.
Kennebec Valley Athletic conference southern division player of the year Bo Leary led Edward Little past Mt. Ararat with 28 points and 13 rebounds. Northern KVAC player of the year Graham Safford led Hampden past Lewiston with 22 points. The semifinal matchup between Bangor and Mt. Blue featured a pair of coaches with over 1,000 combined career wins. Bangor's Roger Reed has 554 while Mt. Blue's Jim Bessey has 463.
February, 9, 2011
2/09/11
5:09
PM ET
By
Gary Hawkins
| ESPNBoston.com
No team in Maine and perhaps in New England epitomizes the feeling of small-town basketball the way the Jonesport-Beals Royals do.

The towns of Jonesport and Beals Island are located along the coast in Washington County in a region commonly known as Downeast Maine. They're separated by a short bridge that spans a channel known as Moosabec Reach and many of the residents fish the blustery Atlantic year-round or drop lobster traps into Penobscot Bay.
There are still elementary schools in each community but the high schools combined over 40 years ago to form one of the state's boys basketball powers in Class D.
Shortly after they combined ,the Royals reeled off five state titles in the early '70's, under legendary coach Ordie Alley. Alley stepped down five years ago for health reasons but still attends games regularly to watch his grandson Matt play. In all, Jonesport-Beals has won nine state championships and played for 13. But it's been since
1993 since the Royals last claimed a Gold Ball, the trophy symbolic of a state title.
'They're getting itchy," athletic director Diane Clark said of the fans. "I think this year there's added excitement."
The added excitement stems from the team's record — they were 14-1 heading into Wednesday's game against Deer Isle-Stonington — as well as a special dedication for the season.
January, 14, 2011
1/14/11
2:28
PM ET
By
Gary Hawkins
| ESPNBoston.com
Peter Webb of Stetson has been the State Basketball Commissioner in Maine for the past 21 years. The commission oversees the five officiating boards in the state and is responsible for assigning officials for tournament play. Webb, who officiating high school and college games for 30 years, took time out recently for a few questions.

Q: How has officiating changed since you began?
A: "To a great extent it hasn't changed. Statewide. The big change is an increase in ongoing communication throughout the state, on the administrative and training side. Results statewide are a more consistent application of the rules. Years ago, the biggest difference is the offense was favored, which is not the case today. Today every situation matters the same to both teams."
Q: Assess the state of high school officiating today.
A: "We believe high school officiating in Maine is in very good order. Schoolboy and schoolgirl basketball remains a major focal point from November to early March way beyond many other states. With the scrutiny there is out there, it speaks well of the time and effort that is put into basketball officiating in Maine."
Q: Are there enough officials?
A: "Yes, not an overabundance but an ample supply. Annually each of the five boards of officials sponsor an extensive course each fall for prospective officials. It's followed up by a written exam and a floor test."
Q: How is the training?
A: "Maine has a near 70 year relationship with IAABO, the International Association of Approved Basketball Officials. Videotapes and DVDs are used in addition to observations. Maine has always paid attention to training."
Q: Three man vs. two man — how much better with three?
A: "There's no question it's better with three. I observe about 150 or 160 games a year. And I do observe beyond Maine in another role I'm in. Eighty percent of the games I see need the service of a crew of three. The game changed from an officiating point of view drastically with the three-point arc. It requires a substantially different responsibility for the trail official. The other thing is there was a day when most of the defensive pressure didn't come about until two or three minutes left in the game. Today, typically with boys and girls there's pressure all game long. We've had crews of three completely in our tournaments for at least a dozen years. About 30 percent of the regular season games are crews of three. It isn't a great difference in cost."
Q: Are there any points of emphasis this year?
A: "There are five points of emphasis this year, arrived at by the national federation for state high schools. The points of emphasis for this year, both for the NCAA level and high school, include rules enforcement. Really it means don't bring your personal version of the rules to the game. The second point of emphasis is on sportsmanlike behavior of players and coaches. The third point is pretty much contact, especially on the perimeter. Officials have been encouraged to give that a lot of attention. The fourth point is closely guarded situations. The rule is six feet between the offensive and defensive player. The fifth one is referred to as the principle of verticality. Just because the defender is airborne, it doesn't make him wrong or the offensive player wrong. But they must be vertical. It also applies in rebound play, too."
Q: What's most difficult call or rule to enforce?
A: "The most difficult rule to enforce is traveling, no question. You have to watch the defender and a third person coming to set a screen while also watching the person with the ball. That's what makes traveling difficult. A block-charge is probably the easiest rule for a well trained official."
Q: Have fans or coaches changed in their approach to officials?
A: "Overall I don't think it's changed. I think schools have changed their approach to how they regulate them."
Q: How are officials chosen for the tournament?
A: "There's a long-time system in place. They have to have officiated a minimum of 50 regular-season Heal point games overall and 15 in that season to be eligible to be considered. They must also be fit and injury free. The commissioner has to have seen them officiate. Forms are sent to schools and coaches say who they would recommend. We usually have just about 100 for the three tournament sites. Coach recommendations and regional board recommendations are given consideration. I finalize it.
Q: What makes a good official?
A: "The quality official is someone who probably has a basketball background. From that point on, you truly have to have a passion for officiating. It's obvious you have to have a mastery for the rules and the mechanics. You also have to be high on the composure side. It's a rare official who gets to the varsity level in Maine prior to
five years. Without the commitment and passion you're not going to make it. Basketball is played in a big living room compared to other sports and the emotions are high. The people around the court, it's kind of like Sunday school, you have to forgive them when they complain. The good official gets every bit as much of an adrenaline flow as a ballplayer when he's doing things well."

BOYS BASKETBALL TOP 10
1. Cheverus (7-0) The defending Class A state champions continued to roll through Western Maine with a 51-35 win against a good Thornton club in Saco.

2. Camden Hills (9-0) Keegan Pieri, a 6-foot-6 guard, returned after a month-long suspension to help the Wndjammers win 74-48 at previously unbeaten Winslow.

3. Bangor (8-1) After an opening loss, the Rams have reeled off eight straight, including Tuesday's 49-35 win at Mt. Blue.

4. Hamden (7-2) The Broncos lost a 57-55 squeaker at Mt. Blue then bounced back with a 66-45 win against Messalonskee.

5. Edward Little (8-1) The two-time defending Eastern Maine champs downed Mt. Ararat 63-42 then nipped Brunswick 64-63.

6. Mt. Blue (7-2) The Cougars knocked off Hampden at home 57-55 but faltered a couple of nights later in losing to Bangor, 49-35.

7. Mountain Valley (9-0) The Falcons are going for their second straight unbeaten regular season. They recently faced their toughest test to date in a 52-45 win over Dirigo.

8. Thornton (5-2) After a 5-0 start the Trojans lost 50-48 to Deering then were beaten at home by Cheverus, 51-35.

9. Cape Elizabeth (6-1) After a loss to Yarmouth, the Capers bounced back with wins against Greely and Gray-New Gloucester.

10. Ellsworth (8-0) The Eagles remained unbeaten but face their toughest test of the season this week against unbeaten Mount Desert Island.

MILESTONES

Junior point guard D.J. Johnson of Islesboro scored his 1,000th point recently against Calvary Chapel.

Senior forward Maggie Sabine of Oak Hill topped the 1,000-career point mark with a 21-point performance against Rockland.

GIRLS' BASKETBALL TOP 10
1. McAuley (7-0) The Lions, who routed Scarborough and topped Bonny Eagle, 48-33, await a couple of late-season tests against in-town rival Deering.

2. Cheverus (7-1) The Stags' only blemish is a three-point loss to McAuley. They're coming off a 34-point win against Thornton.

3. Deering (7-0) The Rams had surprisingly close wins against Biddeford (48-37) and Thornton (53-46).

4. Morse (10-0) The Shipbuilders remained unbeaten with a big 59-47 victory against previously unbeaten Edward Little.

5. York (10-0) The defending Class B champions downed Greely 48-22 and have yet to be challenged.

6. Leavitt (10-0) The Hornets kept pace with York in Class B West with a 66-61 statement win against Nokomis.

7. Gorham (6-1) The Rams, whose only loss is to unbeaten Deering, cruised to a big victory against Kennebunk this week.

8. Windham (7-2) The Eagles' only losses tis seaosn are to McAuley and Cheverus. Next up is a key test against Gorham.

9. Edward Little (8-1) After losing to Morse in a battle of unbeatens, the Red Eddies bounced back with wins against Brunswick and Mt. Ararat.

10. Hampden (8-1) After losing a showdown against Edward Little, the Broncos rebounded with wins over Mt. Blue and Messalonskee.

BOYS' HOCKEY TOP 10
1. Lewiston
2. St. Dominic
3. Biddeford
4. Brewer
5. Falmouth
6. Houlton/Hodgdon
7. Waterville
8. Greely
9. Edward Little
10. Cheverus

WRESTLING TOP 10
1. Noble
2. Camden Hills
3. Massabesic
4. Belfast
5. Mountain Valley
6. Lisbon
7. Marshwood
8. Mt. Blue
9. Fryeburg
10. Dirigo
December, 30, 2010
12/30/10
5:51
PM ET
By
Gary Hawkins
| ESPNBoston.com
Little has changed among the top five boys' basketball teams in the state, with the exception of a one-point loss by Hampden to Lawrence. Here's a look at the Top 10 teams in Vacationland.

Cheverus (4-0): The top-ranked Stags continued to roll with a 49-28 win against Portland. In a previous game, Kennebunk tried to slow things down against Cheverus and nearly pulled an upset before losing 31-25. The Stags are averaging 57 points a game while giving up a paltry 29.
Edward Little (4-0): The Red Eddies rolled to a pair of victories against Oxford Hills (67-45) and Brewer (65-47), getting 28 points from Bo Leary in the latter game. Next up for EL is Messalonskee with a Jan. 4 date looming at Hampden.
Camden Hills (6-0): The Windjammers cruised past Oak Hill 92-41 to run their record to 6-0, but they've shown some vulnerability this season, one in which point guard Keegan Pieri has yet to play due to suspension. They squeaked past Medomak Valley 84-82 and held off Gardiner 62-54.
Thornton (4-0): The Golden Trojans remained unbeaten with wins against Gorham and Bonny Eagle. Next up are road games at Sanford and Deering before a home showdown Jan 11 against Cheverus.
Hampden (4-1): The Broncos were upset 50-49 at Lawrence when Spencer Carey hit a 3-point shot with three seconds left to play. They remain one of the state's top teams, however, and will try to confirm that against Edward Little at home on Jan. 4.
Bangor
Mountain Valley
Ellsworth
Scarborough
Greely
COULOMBE IS CENTER OF ATTENTION
Alexa Coulombe is a 6-foot-2 junior center playing for Catherine McAuley High School in Portland who has already verbally committed to play basketball for Boston College. As a sophomore she averaged 10 points, 13 rebounds and six blocked shots a game with a high of 16 in one contest. She took time for an interview at a recent holiday tournament:
Q: Why do you attend McAuley?
A: "My parents wanted me to get out of the public school system and go private."
Q: Why did you choose Boston College?
A: "I've wanted to go there since I can remember. It's close enough to my home, it's not really far away. A girl on my AAU team went there before I did and I really like the coaches. Everything clicked really well."
Q: Why such and early decision?
A: "I did a lot of work this summer and I thought about it a lot and what school would work for me. I figured out, why wait? It was kind of a no-brainer for me."
Q: Did you consider the University of Maine?
A: "I was basically looking more south. I knew I wanted to get out."
Q: When did you start playing basketball?
A: "In third grade. Because I was always tall (my parents) said why don't you go try it. I did, and I liked it."
Q: Do you feel more comfortable on the perimeter or in the post?
A: "Originally I was a post player, but I had to work a lot (on my perimeter game) on my AAU team. I was in the 3 spot. I had to transition completely out of post play. I had to have a guard mentality. (My AAU coach Kara Leary) really helped me with that."
Q: Where do you need to improve?
A: "I need to become stronger. I need to be a better guard, a better shooter. I work out all the time but I'm not a really big person."
Q: What are your other interests?
A: "I don't play any other sports. I'm into basketball all the time. I'm in a lot of clubs and I'm an ambassador for the kids coming into (McAuley)."
Q: What are you long-term plans?
A: "I don't really know. I think I'm just going to take it as it comes."
GIRLS' TOP 10
McAuley (4-0): Catherine McAuley High of Portland remained the state's top girls basketball team following a 45-42 win over Cheverus. Despite having two Division I bound players in Becca Knight (Maine) and Alexa Coulombe (Boston College), the Lions have yet to completely jell. They lost by four to Deering at the Capital City Hoop Classic in Augusta, but don't play the Rams in regular-season games until the end of the season.
Deering (5-0): The Rams stayed unbeaten with a 51-45 win against south Portland in which University of Vermont bound senior Kayla Burchill scored 32 points, including seven 3-pointers. The Rams don't play against McAuley until Feb. 3 but did knock them off in a Christmas tournament 53-48 this week.
Morse (6-0): The Shipbuilders are cruising with recent wins against Cony and Lawrence. Nikoline Ostergaard, the team's point guard and an exchange student from Denmark, is drawing interest from U.S. colleges.
York (5-0): The defending class B state champions look like the team to beat again this season. The Wildcats knocked off previously unbeaten Greely 54-28 last week and there don't appear to be many challenges on the horizon.
Cheverus (4-1): The Stags led McAuley last week for most of the game before falling by three points and remain one of the teams to beat in Western Maine Class A. They host a solid Windham team next week.
Hampden
Leavitt
Skowhegan
Medomak
Gorham
BOYS' HOCKEY TOP 10
No. 1 Lewiston remained unbeaten with a 5-2 overtime win last week against rival St. Dominic. Between the neighboring schools have more than 40 New England high school hockey championships. The Blue Devils showed a little early season vulnerability, though, when they were tied, 2-2, by Biddeford.
Lewiston
St. Dom's
Biddeford
Falmouth
Brewer
Thornton
Greely
Bangor
Houlton/Hodgdon
Edward Little
October, 21, 2010
10/21/10
1:08
PM ET
By
Gary Hawkins
| ESPNBoston.com
Special teams play and defense powered Cheverus and Lawrence to key Class A victories last week over previously unbeaten teams.

Cheverus intercepted two passes and blocked two punts in beating Bonny Eagle, 23-20, to take sole possession of first place in the competitive North division of the Southern Maine Activities Association. Lawrence, meanwhile, rallied in the second half to stop Bangor, 21-14, and take over first place in the Pine Tree Conference's Northern division.
The win for Cheverus was one of the biggest in years for the Stags who have rebuilt over the past four season under legendary coach John Wolfgram. Zach Dulac blocked two punts, the second recovered in the end zone for the game-winning touchdown in the fourth quarter.
The Stags also downed a punt on the 1-yard line in the second half that led to a safety. The visiting Scots, who have won four Class A state titles since 2004, took a 20-14 lead in the second half on a 46-yard run by Ethan Thorne. Quarterback Matt Rollins also threw touchdown passes of 60 and 45 yards to Cam Cooper.
The Stags also got a 65-yard scoring run from Evan Jendrasko who finished with 132 yards on 18 carries. Cheverus scored its first touchdown after recovering a fumble on the opening kickoff.
Lawrence trailed Bangor 14-7 at the half but its defense took over in the second, holding the Rams to 32 total yards. The Bulldogs took the lead on two plays in the third quarter just 1 minute, 53 seconds apart.
Blair Blaisdell with a 3-yard run, then after holding the Rams on down, Shawn Carroll swept 80 yards for a score.
Bangor pulled off a 79-yard flea flicker from Joe Seccareccia to Nick Sherwood on the first play of the game but it was called back. Undeterred, the same pair hooked up later in the opening drive for a 59-yard scoring play. After Blaisdell tied the score with a 21-yard run, Bangor's Joe Stanivicz returned the ensuing kickoff 90 yards to make it 14-7.
Lawrence, at 7-0, is the only unbeaten team in the PTC and will have home field advantage in the playoffs. The Bulldogs also have allowed a conference low 39 points this season.
Peak Performers:

Jamie Ross, Deering, 3 rushing TDs, 1 passing in 42-7 victory against Westbrook.
Cody LeBerge, Windham, 245 rushing yards, 1 TD; 129 passing yards, 2 TDs in 20-14 win over Portland.
Sam Meklin, Rockland, 203 passing yards, 4 TDs in 24-20 win against Calais.
Keenan Knox, Messalonskee, 246 rushing yards, 2 TDs in 45-12 win over Skowhegan.
Justin Tinsman, 2 TD passes, 1 rushing TD, field goal and six extra points in 45-12 win against Skowhegan.
Jason Dutton, Old Orchard, 214 passing yards, 3 TDs, one rushing TD in 33-0 win over Sacopee.
Football Top 10
:
1. Cheverus
2. Lawrence
3. Bonny Eagle
4. Deering
5. Bangor
6. Mountain Valley
7. Leavitt
8. Scarborough
9. Lewiston
10. Thornton
Key games this week:
Leavitt at Gardiner: The host Tigers (6-1) were upset two weeks ago at Belfast but this one is for first place in the Pine Tree Conference's Class B division. Junior Alonzo Connor leads the Tigers with over 1,300 yards rushing while junior quarterback Jordan Hersom is the playmaker for the defending state champion Hornets (7-0).
Deering at Cheverus: This one could decide home-field advantage in the Class A playoffs. Cheverus (7-0) is coming off a huge win over Bonny Eagle while Deering (6-1) has been the hottest team in the SMAA since an early-season loss.
Thornton at Biddeford: Not only are both teams 6-1 in the SMAA south, but this rivalry between the neighboring schools dates back to 1893. Thornton leads 49-34-8.
Football notes:
A proposed reclassification of Maine's three football classes into four has hit a sticking point. The Maine Principals' Association reclassification committee has tabled any recommendations at the request of the football committee which will review concerns next month. Among the issues is a proposal to divide the Double A class, which includes the state's 18 largest schools into three divisions.
Northern schools are feeling crowded out and some prefer two divisions. Also at issue is the competitive balance for some new football programs which would essentially move up in class.
Former Bangor running back Lonnie Hackett is one of five recipients of the National High School Football Scholar/Athlete Award. Hackett was selected recently from a pool of 31 finalists and will be honored in New York City on Dec. 7. Now a freshman at Bowdoin College, Hackett set school records for rushing yards (2,257) and touchdowns (28) last season . . . Former Lisbon High and Bates College coach Joe Woodhead died this week. At Lisbon where he coached for 27 years, Woodhead led the football team to state titles in 1960, '61, '68, '71 and '78.
GOLF
State team and individual golf championships were decided recently at 36-hole Natanis Golf Course in Vassalboro. Gorham was a surprise winner in Class A, winning in a three-way tiebreaker over Brunswick and Deering. The Rams won based on the score of their fifth man. Falmouth won the Class B title with the lowest four-man score of the day, 315, while Houlton repeated as Class C champ, beating St. Dominic by one stroke.
Gorham senior Mike Arsenault won the Class A individual title, shooting even par 72 in cold and windy conditions. The Class B title went to Ellsworth junior Greg Martin who shot 77 while Madison junior Seth Sweet won the Class C championship with 73. Fort Kent freshman Ali Prescott won the schoolgirl championship with 79.
FIELD HOCKEY
The state field hockey playoffs are under way. Skowhegan entered the playoffs as the only unbeaten team in the state. Last season, the Indians saw their streak of eight straight Class A state titles end with a loss to Scarborough.
Miss Maine field hockey candidates were announced this week. They include Gardiner's Becca Paradee, Mt. View's Hayleigh Kein, Scarborough's Kristen Felt and York's Hannah Keating. The winner will be announced Dec. 5.
BOYS' SOCCER TOP 10
1. Bangor
2. Scarborough
3. Portland
4. Lewiston
5. Yarmouth
6. Ellsworth
7. Gorham
8. Cape Elizabeth
9. Maranacook
10. Camden Hills

GIRLS' SOCCER TOP 10
1. Brunswick
2. Scarborough
3, Bangor
4. York
5., Yarmouth
6. Waterville
7. Sanford
8. Thornton
9. Caribou
10. Greely
CROSS COUNTRY COACHES POLLS
Boys' top 10
1. Scarborough
2. Falmouth
3. Caribou
4. Greely
5. Cape Elizabeth
6. Mt. Ararat
7. York
8. Massabesic
9. Mt. Blue
10. Gorham
Girls' Top 10
1. Cheverus
2. Cape Elizabeth
3. Mt. Ararat
4. John Bapst
5. Massabesic
6. Falmouth
7. Bonny Eagle
8. Windham
9. York
10. Brunswick