December, 17, 2014
Dec 17
5:19
PM ET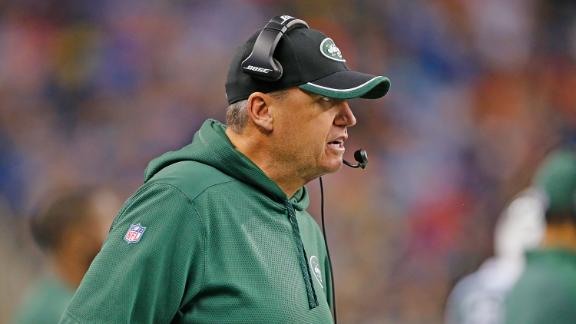 FLORHAM PARK, N.J. -- It has been two years since he last played for the New York Jets, but Darrelle Revis still has an affinity for coach Rex Ryan, whose defensive scheme allowed the star cornerback to create "Revis Island."
Revis, currently in his first season with the New England Patriots, is upset at the widespread speculation that Ryan will be fired after the season.
"It's kind of sad for the position that Rex is in right now, but at the same time [the record is] something that they've got to change," Revis said Wednesday on a conference call with the New York media.
Revis returns to MetLife Stadium on Sunday for the second time since his controversial 2013 trade to the Tampa Bay Buccaneers. The Bucs opened the 2013 season at MetLife.
This time, it'll spark more emotion for all parties because he's playing for the Jets' No. 1 rival.
"I'm really not trying to pay attention to [the Jets' struggles], I'm really not," Revis said. "Me and Rex have a lot of history and we all know that. Some of those guys are dear to my heart and everything, but like I said, I've got to focus on the things that I am doing here, and I wish Rex the best."
Sources said Ryan was interested in reuniting with Revis last offseason -- and vice versa -- but Jets' management and ownership decided not to pursue him when he was released by the Bucs.
Asked how much he misses Revis, Ryan smiled.
"Revis? Ah ... you know," said Ryan, who went on to say he's proud of the players he has.