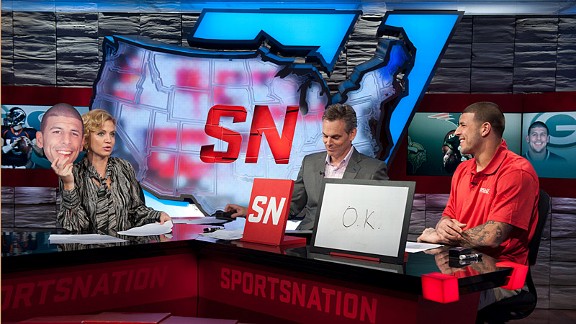 ESPN
Aaron Hernandez appears on SportsNation during Tuesday's offday.Patriots tight end Aaron Hernandez returned home during Tuesday's offday and went through the ESPN "Car Wash," appearing on multiple shows, including Mike & Mike in the Morning, SportsCenter, and SportsNation.
Follow the jump for more photos.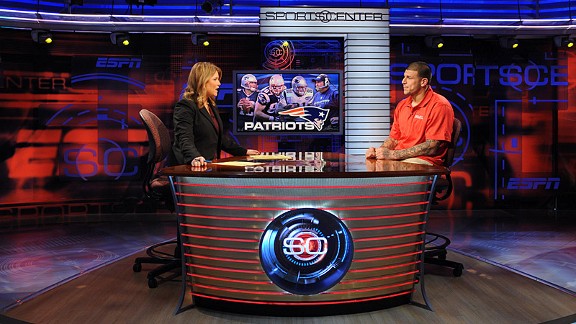 Hernandez on SportsCenter (above) and Mike and Mike (below).