The Patriots' report card from Sunday's 52-28 win over the Bills:
In what has become an annual tradition of sorts for New England Patriots head coach Bill Belichick, he was on hand for the NCAA men's lacrosse Final Four on Saturday at Philadelphia's Lincoln Financial Field.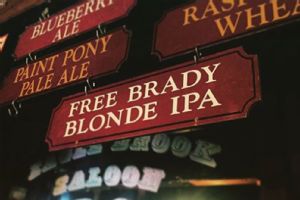 Chuck Horne, owner of the Eagle Brook Saloon in Norfolk, Massachusetts, debuted the Free Brady Blonde IPA in support of suspended Patriots quarterback Tom Brady and defiance of the NFL's penalty.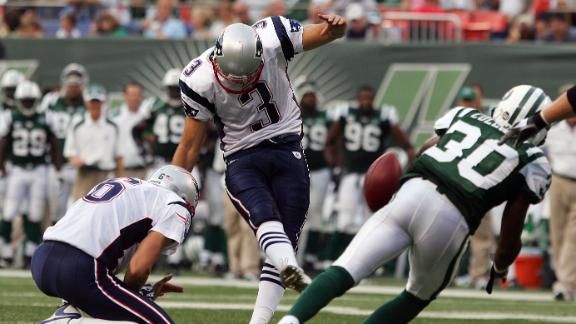 On issues from Deflategate to Los Angeles relocation, NFL owners are showing how unity keeps them powerful, John Clayton writes. Plus: blocking extra points, the NFLPA's angle and more.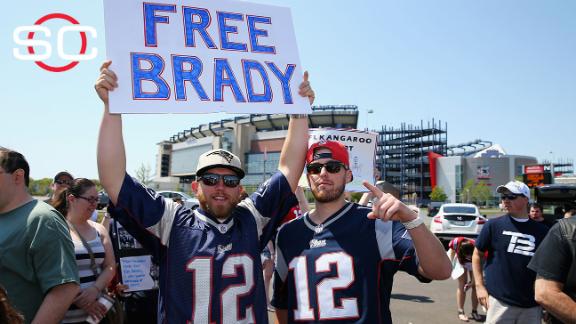 Dozens of New England Patriots fans filled a parking lot at Gillette Stadium to protest the four-game suspension handed to quarterback Tom Brady over the "Deflategate" scandal.
This weekend's quick-hitting thoughts from around the NFL delves into Bill Belichick's scouting methods and talks more about Tom Brady.
New England Patriots fans are planning a rally in support of their beloved quarterback Tom Brady.
As a reporter covering the New England Patriots, this time of year brings back memories of late defensive lineman Marquise Hill.
Attorneys for NFL commissioner Roger Goodell have recommended that Goodell reject the NFLPA's request that he recuse himself from hearing Tom Brady's appeal of his four-game suspension.
Some of the notable news items and sound bites from NFL Players Association executive director DeMaurice Smith's appearance on Outside the Lines.