Photos: Tim Wakefield through the years
February, 17, 2012
2/17/12
2:53
PM ET
We take a look back at the career of Red Sox knuckeballer Tim Wakefield in photos: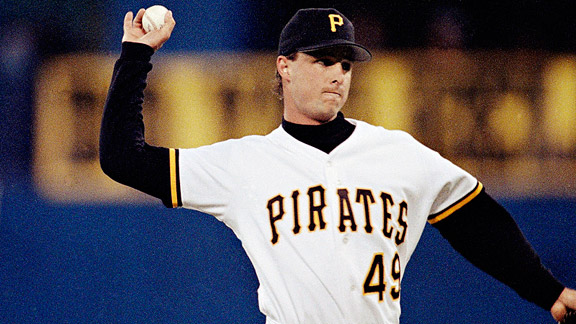 AP Photo/Rusty KennedyIn 1992, a 26-year-old Tim Wakefield went 8-1 with a 2.15 ERA for the Pirates and won two starts in the NLCS. He pitched for the Pirates in 1993 but spent most of 1994 in Triple-A. He was released by the club in April 1995.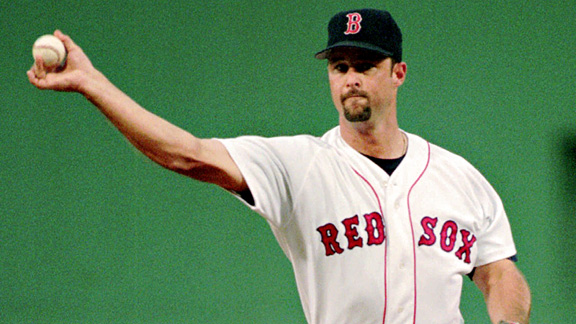 AP Photo/Stephan SavoiaSix days after being released by the Pirates, Wakefield was signed by the Red Sox. He went 16-8 with a 2.95 ERA for Boston in '95 and finished third in the Cy Young voting. At one point, he won 10 straight starts.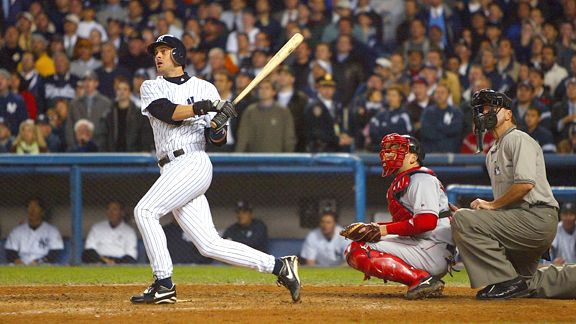 Al Bello/Getty ImagesThe low point of Wakefield's career came in Game 7 of the 2003 ALCS. He surrendered the Aaron Boone home run in the bottom of the 11th that won it for the Yankees.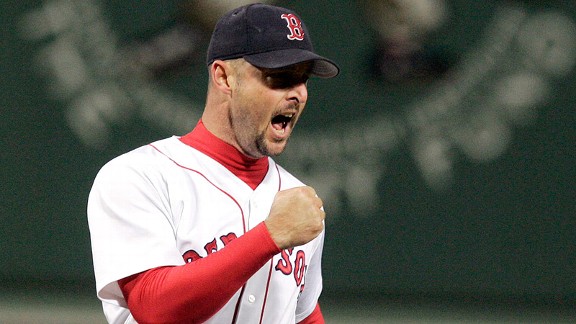 AP Photo/Elise AmendolaIn one of the most important performances of his career, Tim Wakefield pitched the final three innings (giving up just one hit and no runs) of Boston's 13-inning victory over the Yankees in Game 5 of the 2004 ALCS, a series the Sox would rally to win.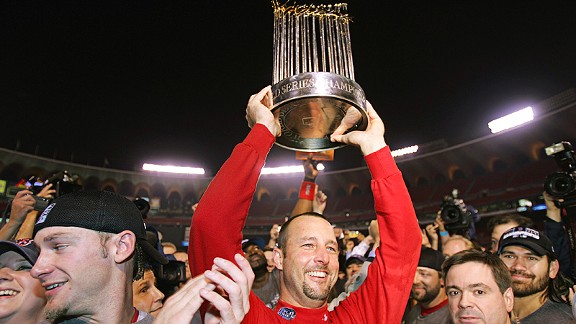 Brad Mangin/MLB Photos/Getty ImagesTim Wakefield started Game 1 of the 2004 World Series, giving up 5 runs in 3 2/3 innings. The Sox went on to win that game and sweep the series for their first title in 86 years.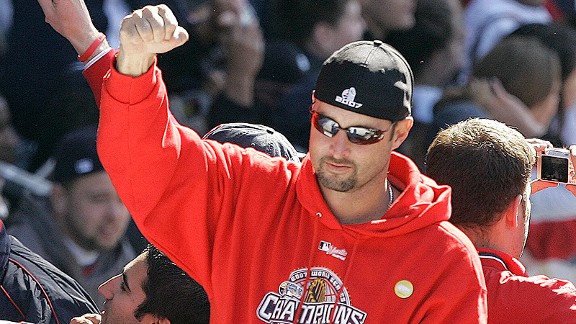 AP Photo/Stephan SavoiaTim Wakefield was also on the 2007 championship team, though he made just one appearance that postseason.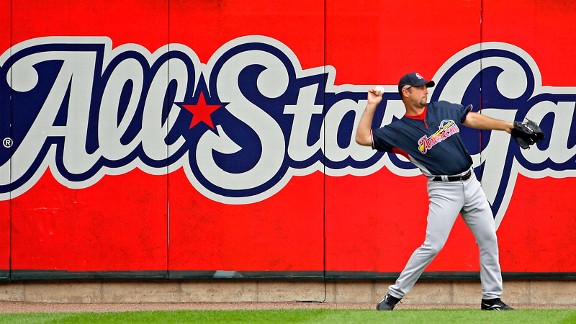 AP Photo/Charlie RiedelTim Wakefield's lone All-Star appearance came in 2009, when he was 11-3 with a 4.31 ERA before the All-Star break.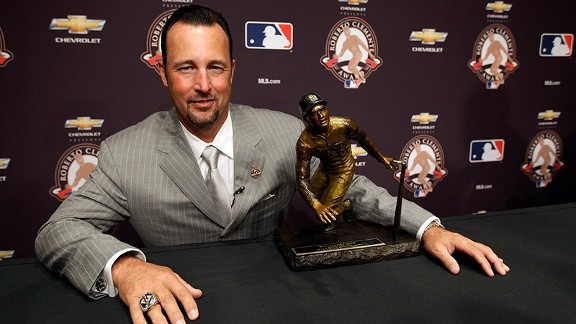 AP Photo/David J. PhillipTim Wakefield in 2010 won baseball's Roberto Clemente Award, given to the player who "best exemplifies the game of baseball, sportsmanship, community involvement and the individual's contribution to his team."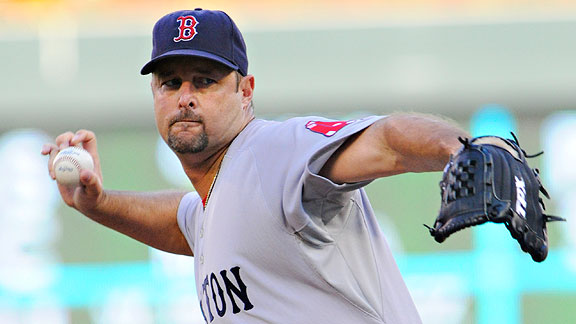 AP Photo/Jim MoneOriginally drafted by the Pirates as an infielder, Tim Wakefield saved his career by learning how to throw a knuckleball.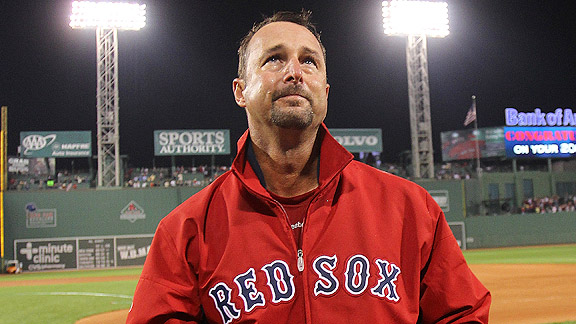 Jim Rogash/Getty ImagesOn his eighth try, Tim Wakefield earned his 200th career victory on Sept. 13, 2011 at Fenway Park.