The beginning of the biggest comeback in baseball history.
Eric Karabell analyzes the fantasy value of a depleted Red Sox outfield after the latest Hanley Ramirez injury.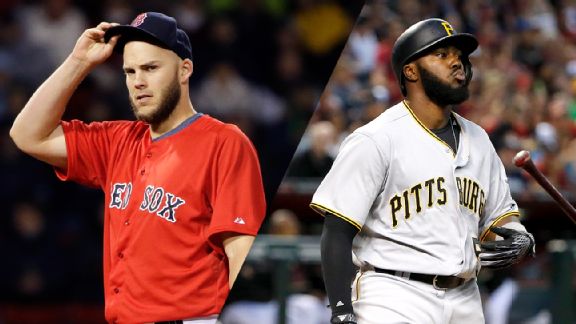 There is whole lot of baseball still to be played. But that doesn't mean it's too early for these five contenders -- including the Red Sox and Pirates -- to worry.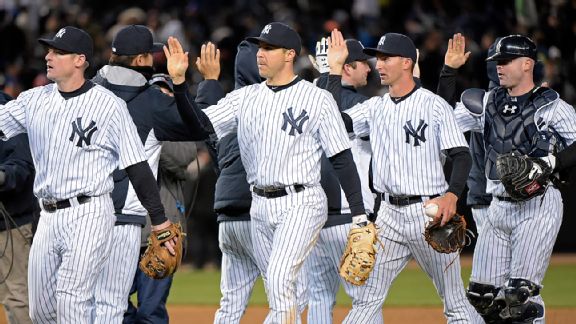 Buster Olney takes a closer look at the unpredictable AL East. He also writes why Craig Counsell is a strong choice as new manager of the Brewers.
Jim Bowden outlines four potential trades for A's starter Scott Kazmir, deals that involve the Cardinals, Dodgers, Red Sox and Giants.
8h
Kyle Brasseur, Special to ESPN.com
Clay Buchholz is just the latest Red Sox starter to struggle out of the gate. It's a trend John Farrell would like to reverse.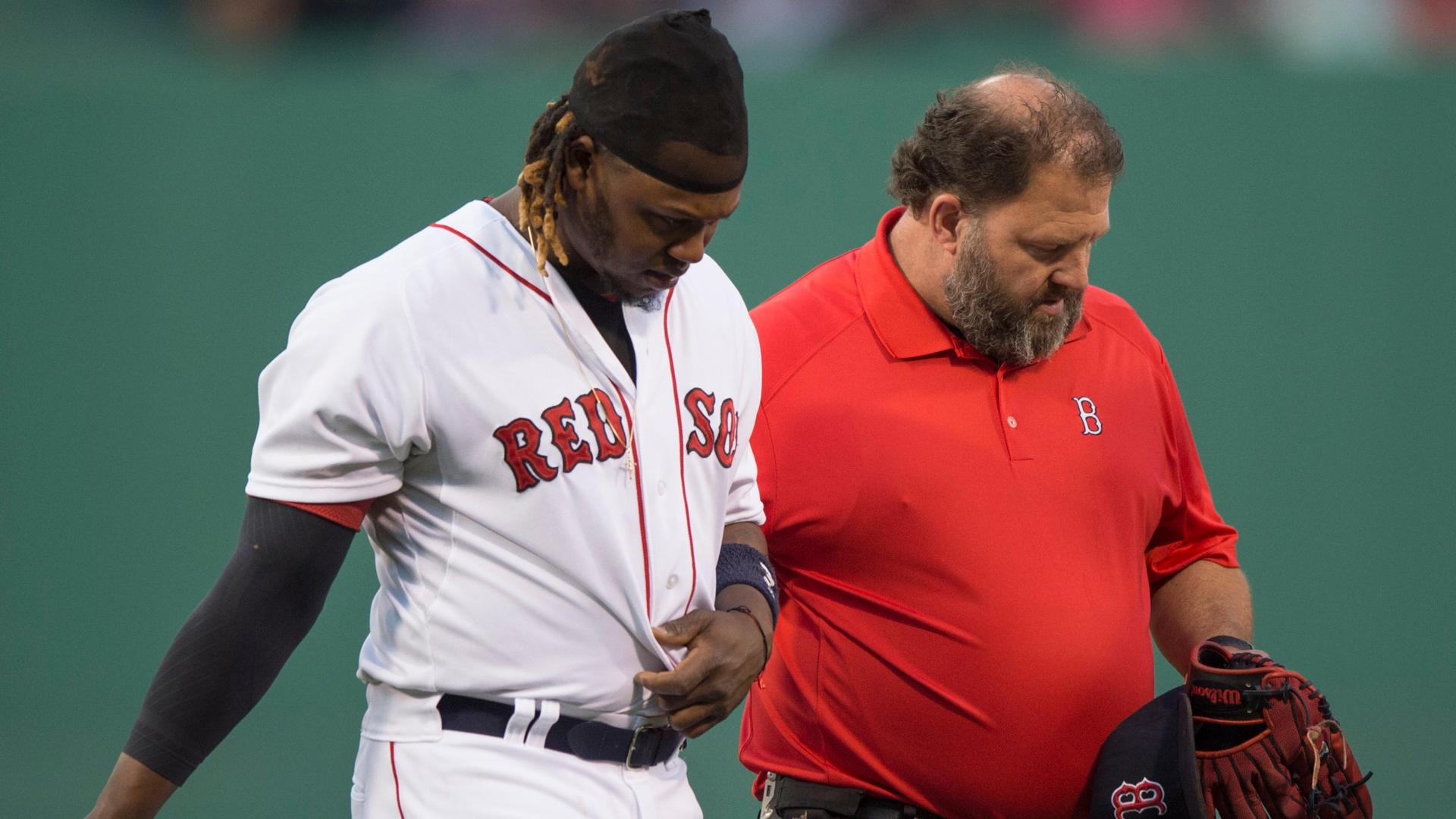 It will take a minor miracle for Red Sox left fielder Hanley Ramirez not to miss extended time after reinjuring his left shoulder on Monday.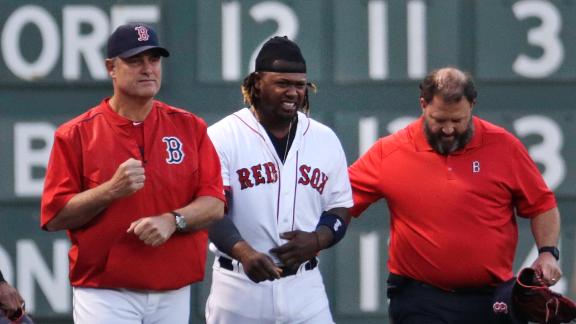 16h
Kyle Brasseur, Special to ESPN.com
With Monday's 5-1 loss to the Tampa Bay Rays being their fourth straight, the Boston Red Sox are back in the cellar of the American League East.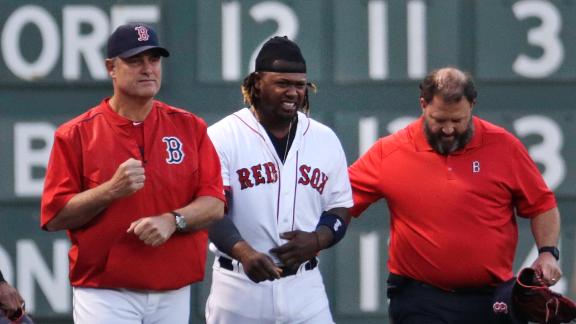 Red Sox left fielder Hanley Ramirez was removed from the first inning of Monday night's game against the Tampa Bay Rays after spraining his left shoulder when he ran into the wall.
Mike Napoli embodies the Boston Red Sox's philosophy of smart, aggressive baserunning, as his ability to take the extra base is strong.
The Astros and Cardinals look to pad their division leads; the Red Sox pitching staff looks to get on track and might not be that far off.
The Boston Red Sox will start Brock Holt in right field Monday against the Tampa Bay Rays in an attempt to try to find production at that position.
Tristan H. Cockcroft and Derek Carty get you ready for daily fantasy baseball by giving advice and answering your questions, starting at 6:15 p.m. ET.
1d
Kyle Brasseur, Special to ESPN.com
The Boston Red Sox have lost 10 of their past 15 games.