Photos: Patriots Day scenes from Fenway
April, 15, 2013
4/15/13
3:23
PM ET
BOSTON -- Patriots Day scenes from Fenway Park, where the Red Sox beat the Tampa Bay Rays in walk-off fashion, 3-2, just a few miles away from where 20,000 Boston Marathon runners were crossing the finish line.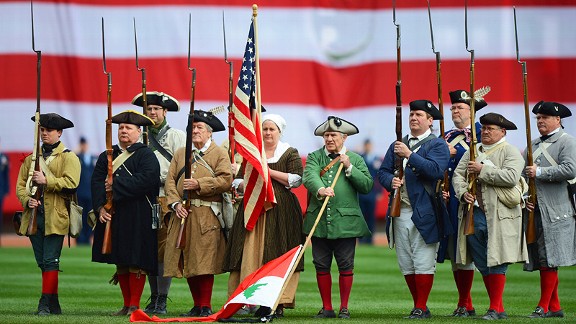 Michael Ivins/Boston Red Sox/Getty ImagesThe End Zone Militia served as the color guard during the national anthem before the start of the Red Sox-Rays game.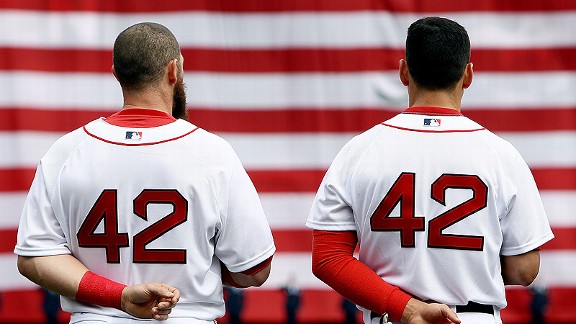 Alex Trautwig/Getty ImagesJonny Gomes (left) and Jacoby Ellsbury during the national anthem. All uniformed team members wore jersey number 42 in honor of Jackie Robinson Day.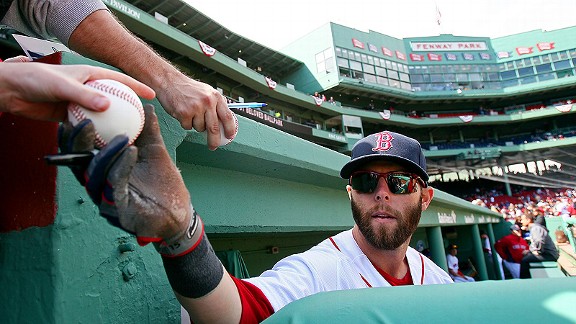 Alex Trautwig/Getty ImagesDustin Pedroia offered pre-game autographs to several lucky fans.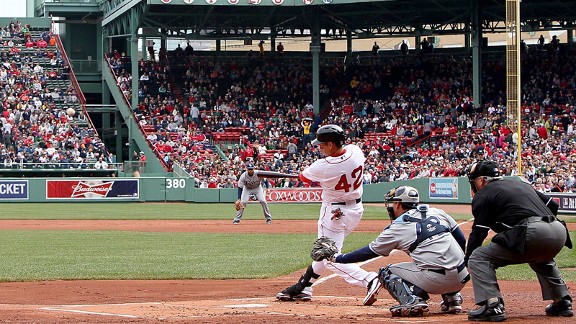 Alex Trautwig/Getty ImagesThe Red Sox took a 1-0 lead in the first on a leadoff triple by Jacoby Ellsbury.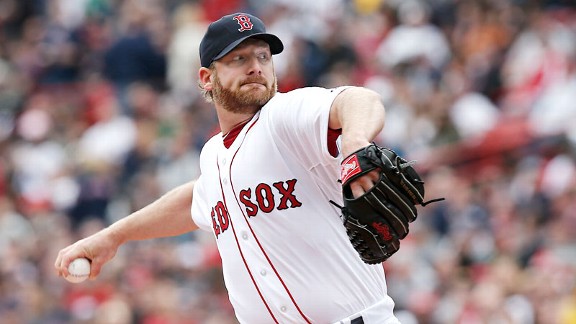 AP Photo/Winslow TownsonRyan Dempster pitched seven strong innings and finished with 10 strikeouts.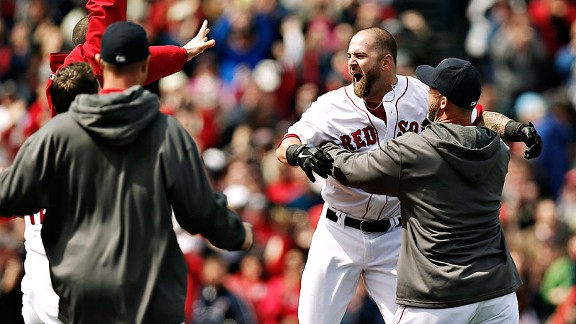 AP Photo/Winslow TownsonMike Napoli was mobbed by teammates after his game-winning double scored teammate Dustin Pedroia in the bottom of the ninth.