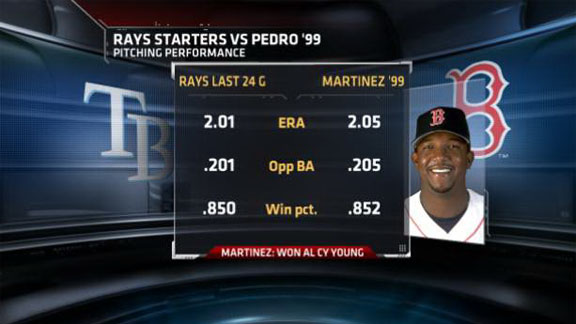 The folks at ESPN Stats & Information came up with an interesting comparison over the weekend, matching up the Rays' starting staff through a 24-game stretch that ended Saturday with Pedro Martinez's Cy Young season in 1999 (graphic above).
Rays lefty David Price, who held the Red Sox to one run in a complete-game five-hitter last week, will pitch at Fenway tonight looking to help the Rays leapfrog the Sox into first place in the AL East.
Felix Doubront will start for the Red Sox. Over his past seven starts, Doubront is 3-1 with a 2.15 ERA.