Photos: Scenes from Fenway ceremony
April, 4, 2014
Apr 4
3:39
PM ET
BOSTON -- The Red Sox received their World Series rings before Friday's home opener at Fenway Park: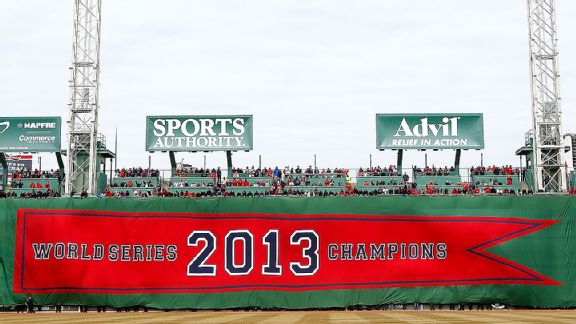 Jared Wickerham/Getty ImagesThe Red Sox unfurled the 2013 World Series banner over the Green Monster. The 2004 and 2007 championship banners were displayed as well, under the 2013 banner.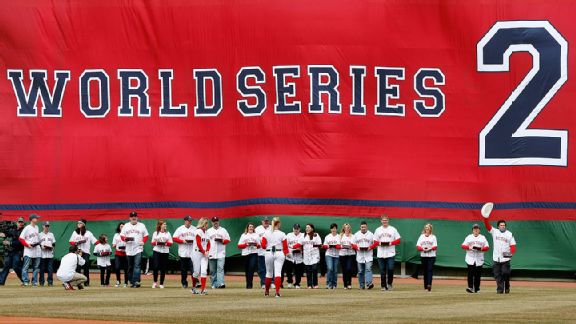 AP Photo/Michael Dwyer Boston Marathon bombing victims and their families walked the Red Sox's World Series rings in from left field.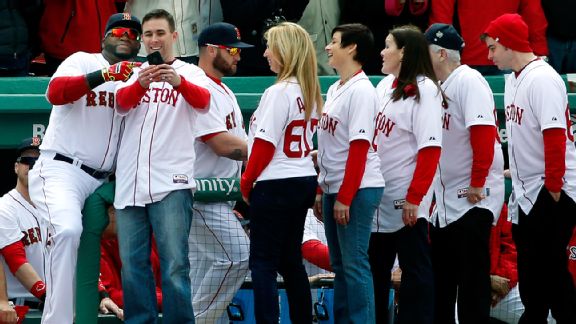 AP Photo/Elise AmendolaMBTA police officer Richard Donohue, who was injured in a shootout with the alleged marathon bombers, poses for a a selfie with David Ortiz.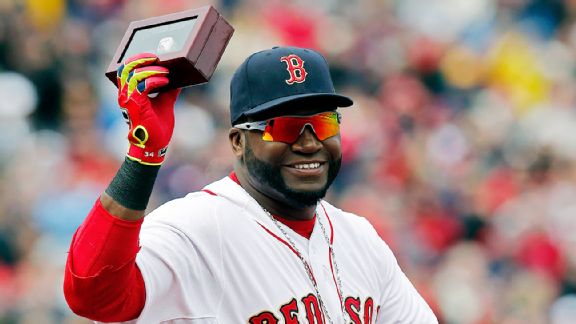 AP Photo/Michael DwyerRed Sox designated hitter David Ortiz shows off one of the two World Series rings he received.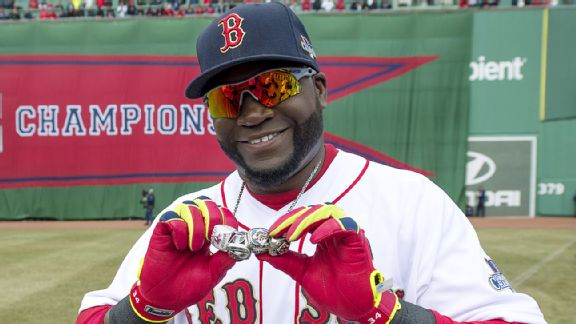 Michael Ivins/Boston Red Sox/Getty ImagesDavid Ortiz shows off all four of his World Series rings, two of which he received Friday (one World Series ring and a special MVP ring).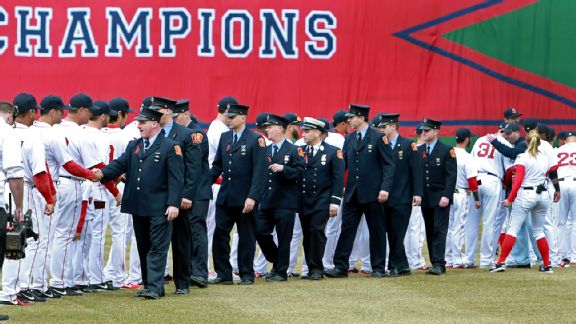 Jim Davis/The Boston Globe/Getty ImagesFirefighters from Engine 33 and Ladder 15 -- which lost two men in a Back Bay blaze last week -- emerged from the gate in the center-field wall and pulled the flags to half-staff before shaking hands with players and coaches.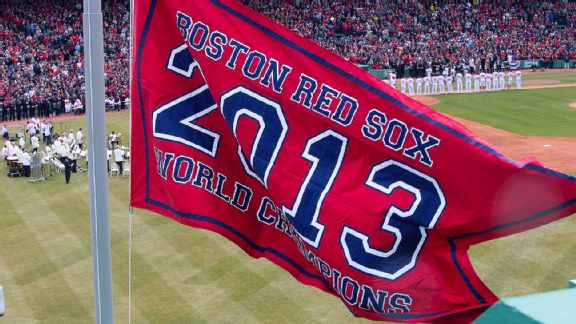 Stan Grossfeld/The Boston Globe/Getty ImagesThe Red Sox all pulled together on the rope that raised the 2013 World Series banner in center field.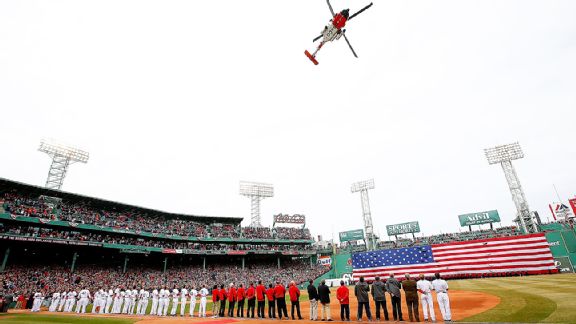 Jared Wickerham/Getty ImagesA U.S. Coast Guard helicopter flew over Fenway Park just after the national anthem.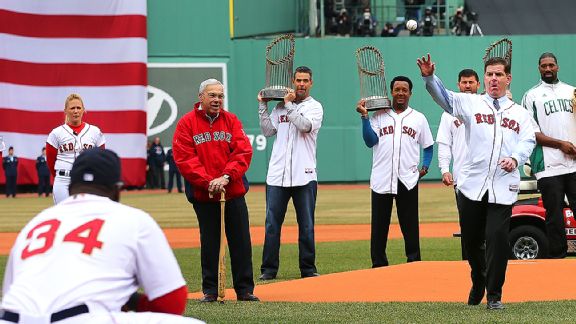 John Tlumacki/The Boston Globe/Getty ImageBoston Mayor Marty Walsh threw out the ceremonial first pitch to David Ortiz. The ball was passed to Walsh from his predecessor,Thomas Menino (left).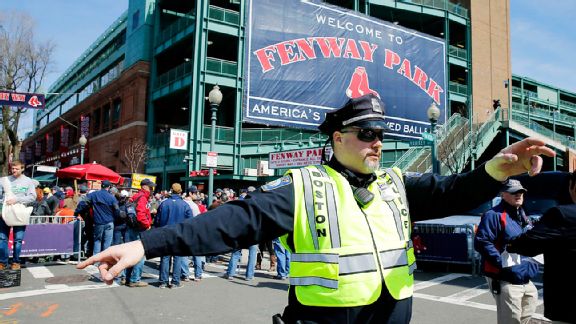 David Butler II/USA TODAY SportsPolice directed traffic as Red Sox fans make their way to Fenway Park.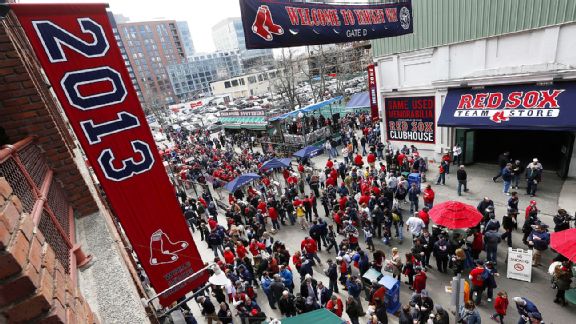 AP Photo/Michael DwyerYawkey Way was bustling prior to Friday's home opener.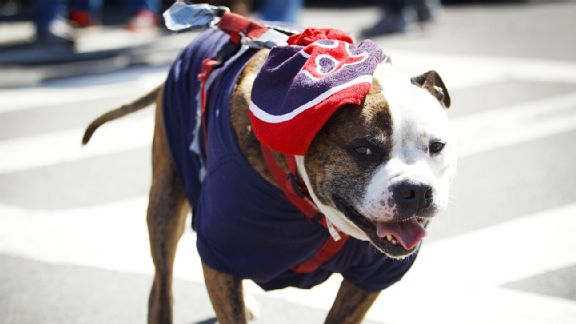 Dina Rudick/The Boston Globe/Getty ImagesBuster the dog is led his by owner toward Fenway Park on Friday.