It seems the Buffalo Bills and Tyrod Taylor are inching closer to a contract extension as the quarterback enters the final year of his deal.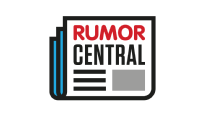 Vic Carucci of the Buffalo News hears from "a source close to the team and negotiations" that the Bills and Taylor's agent are talking "relatively frequently" and have maintained "open lines of communication," with the possibility that an agreement could be reached before the regular season starts.
"Everything's open," the source told Carucci. "We're trying to seek common ground."
Last month, we heard that both sides would be open to an "in-season extension," and this suggests a deal might be reached sooner. That's a good sign in what another source told Carucci is a "unique negotiation," because of Taylor's combination of success and inexperience.
With superior production to Brock Osweiler (and more experience, for that matter), it's fair to assume Taylor is looking for a deal that exceeds the four years, $72 million ($37 million guaranteed) that the Houston Texans gave Osweiler this summer.
Complicating matters for the Bills is the status of cornerback Stephon Gilmore, who is also set to be a free agent after the season. On Tuesday, ESPN's Mike Rodak detailed the team's options regarding both players, most of which involve the franchise tag and/or the departure of one of the two via free agency.
Resolving Taylor's status sooner than later would simplify things immediately, leaving the tag free to be used on Gilmore next offseason if necessary.
Per Carucci, there's been "very little discussion or progress" in talks with Gilmore so far, but he noted the team "could open the door to substantive negotiations" with the cornerback during the season.