A preview of Saturday's NFC wild-card matchup between the Arizona Cardinals and Carolina Panthers.
Three things to know about the Carolina Panthers' matchup against the Arizona Cardinals next weekend in an NFC playoff game.
A weekly examination of the Panthers' ESPN.com Power Ranking:Preseason: 23 | Last Week: 5 | ESPN.com Power Ranking since 2002Maybe wide receiver Steve Smith was right after a Week 1 loss to Seattle.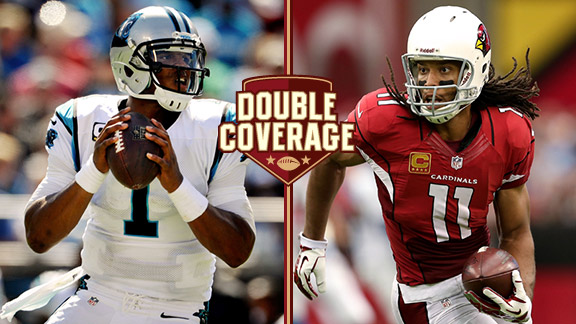 596d
Josh Weinfuss and David Newton
Sunday will be a trip down memory lane for Carolina Panthers quarterback Cam Newton, who made his NFL debut at University of Phoenix Stadium in 2011, throwing for 422 yards and two touchdowns.