Chicago Bears:

Mike Ditka
December, 7, 2013
12/07/13
8:00
AM ET
LAKE FOREST, Ill -- The anticipated jersey retirement of former
Chicago Bears
tight end and head coach Mike Ditka reminds current coach Marc Trestman of his team's need to "play with the kind of passion and love for the game" the franchise icon had -- starting with Monday night against the
Dallas Cowboys
.
"That's what we're preparing to do this week," Trestman said.
[+] Enlarge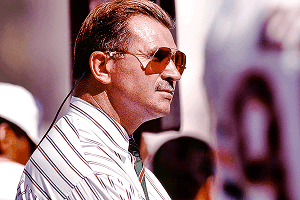 AP Photo/Warren Wimmer/file archivesCurrent Bears players and coaches say that Mike Ditka's words still carry inspiration.
Throughout the coach's tenure with the Bears, he and Ditka have remained in contact by phone and through text messages. Ditka played for the Bears from 1961 to '66 and is the only individual in the modern era of the NFL to win championships with the same team as a player (1963) and a coach (1985). At halftime, when the team retires Ditka's No. 89 jersey, he will be the 14th and final player to have his number retired by the club.
There's also a good chance Ditka's famous Bears coach's sweater will be a part of the halftime ceremony.
"I wanted him to know that I was excited about the ceremony he'll have on Monday night and that I probably wouldn't be able to see him much because we'll be busy," Trestman said. "But I wanted to take the time to congratulate him on that."
Earlier in the season, Trestman invited Ditka to Halas Hall to address the team. Ditka's visit to the facilities in August marked the first time the former coach had been back at Halas Hall since the club fired him in 1992.
The former coach encouraged the players to respect one another and relish the game -- and to cherish each day as a player in the NFL.
"He got a chance to speak to us earlier this year," quarterback
Josh McCown
said. "It's neat to hear from somebody who's played it, coached it, stepped outside of it. He had some great words for us. It's a cool thing that they're honoring him, and deservedly so. It's a special thing. Once the game gets kicked off, we'll be focusing on the game as usual. But knowing that's happening is really neat for Coach Ditka."
As a boy growing up in Minnesota, Trestman said he watched Ditka play "as a tight end breaking tackles" and "making catches," but later found himself as an assistant coaching against Ditka.
"You see why this community and this area, they love him," Trestman said. "We see that each and every week, and sincere on an individual basis. I've had a chance to know him on an individual basis, and it's a privilege to have the opportunity to connect with him the way I have and get to know him in the way that I have."
August, 20, 2013
8/20/13
4:52
PM ET
After returning to Halas Hall for the first time in years Tuesday, Mike Ditka admitted his relationship with the franchise might have been strained but he said he hasn't wavered in his support of the
Chicago Bears
.
"There was a perception for a long time -- it wasn't perpetrated by me -- that I was not a Bears fan. Nobody in the world has more of a right to be a Bears fan more than me," Ditka said on "The Waddle & Silvy Show" on ESPN Chicago 1000. "I don't care if I was fired or traded, I was drafted by Mr. [George] Halas, I played for him, the last two championships [the Bears] won [in 1963 and 1985] I was a player and a coach on them. Is that the best thing in the world? No, but I'm just saying nobody has more of a right to be a fan than me.
"I think it got out of whack there for about 10 years in a row there where there was some animosity on somebody's part. I can honestly say it wasn't my part. No one likes to be fired. That's a fact. Did I deserve to be fired? Hell yes I did. We weren't doing the job. It's simple. It's not a complicated thing. I never fretted about that because I had my day in the sun. I knew as a coach that we were going to win. And I knew we were going to win because we had the right kind of players on that football team to win."
Ditka's 11-year run as coach of the Bears ended after the 1992 season when the Bears fired him following a 5-11 season. That ended a Bears career that began as a Hall of Fame tight end and eventually led to him coaching the Bears to their only Super Bowl win during the 1985 season.
The Bears recently announced that Ditka's No. 89 would be the last jersey to be retired in the foreseeable future. The Bears have retired the most numbers of any team in the NFL.
The Bears will retire Ditka's number during a ceremony at a Dec. 9 game against one of Ditka's former teams, the
Dallas Cowboys
, at Soldier Field on "Monday Night Football."
"It's a great honor. It's an unbelievable honor. To me it wasn't necessary because you can't change the fact that I played the game for the Bears," said Ditka, who is now an ESPN analyst. "I know I left and I played for the Eagles and I played for the Cowboys but I played the game for the Bears. And I played for the guy [Halas] who started the National Football League. The joy I have out of my career with the Bears and how much it meant to me ... retiring the number is a tremendous honor, but it's not significant in what I think of my achievements with the Bears. All of it was too good, and even the bad days were too good."
August, 20, 2013
8/20/13
3:29
PM ET
For the first time in years, Mike Ditka was patrolling the practice field at Halas Hall on Tuesday.

What was his first impression?

"It was hard standing up for two hours when I'm used to sitting on a (golf) cart," Ditka said on "The Waddle & Silvy Show" on ESPN Chicago 1000.

The legendary Bears coach and Hall of Fame player was a guest of coach Marc Trestman, who called Ditka soon after being hired by the Bears.

"I thought that was a great place to start, somebody who knew as much about the Bears and the tradition of the Bears as he does," Trestman said. "It turned out to be dinner with our wives and I called him last week with the idea that we left it, was to bring him by and see Halas Hall and the new facility and spend some time with our players and say hello to them. He graciously agreed to do that and we certainly appreciate the fact that he came out here today to be with us."


November, 16, 2012
11/16/12
8:34
PM ET
By
ESPN.com news services
October, 22, 2012
10/22/12
12:04
PM ET
ESPN's NFL team gets you ready for the Bears and Lions on Monday Night Football:


June, 18, 2012
6/18/12
6:17
PM ET
MEDINAH, Ill. -- When it comes to being America's guest on a golf course, Mike Ditka probably only rivals Michael Jordan. So when he talks up Medinah Country Club, the host of the 2012 Ryder Cup, you tend to believe him.
[+] Enlarge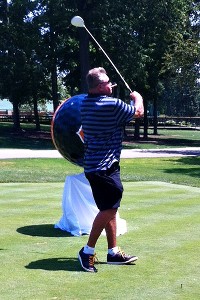 Jon Greenberg/ESPNChicago.comMike Ditka was one of the Bears to compete in the "Rivalry Cup" against the Packers at Medinah Country Club on Monday.
"First of all, I don't think there's a better pure test of golf than Medinah," Ditka said. "I know what Olympic did to them [in the U.S. Open], but you don't have to trick this course up. You don't have to do anything to it. All you have to do is put the tees back and put the pins in the greens far back. If they can break par here, God bless them."
Ditka said he was asked to make an honorary appearance at the Ryder Cup this September, but he's a little embarrassed about the state of his golf game, which is best described now as "fast."
"They asked me to do an honorary thing and hit the balls with the captains," he said. "I don't know if I decided to do it, to be honest with you. I might hit the ball so far they'd never find it."
But Ditka was happy to be at Medinah for the inaugural "Rivalry Cup" golf matchup between the
Chicago Bears
and
Green Bay Packers
on Monday afternoon. No one's arms had to be twisted for this event, which the Bears won, 10-2.
June, 18, 2012
6/18/12
3:27
PM ET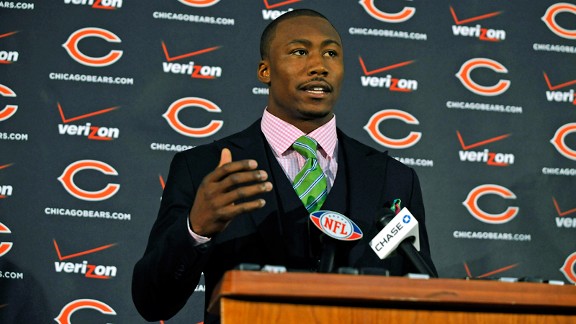 David Banks/US PresswireBrandon Marshall enjoyed a dinner and conversation recently with Mike Ditka.

Mike Ditka joined "The Waddle & Silvy Show" and discussed meeting Brandon Marshall and talking about Chicago with the new Bears receiver.


Click here for more podcasts from ESPN Chicago
.
September, 26, 2011
9/26/11
11:12
AM ET