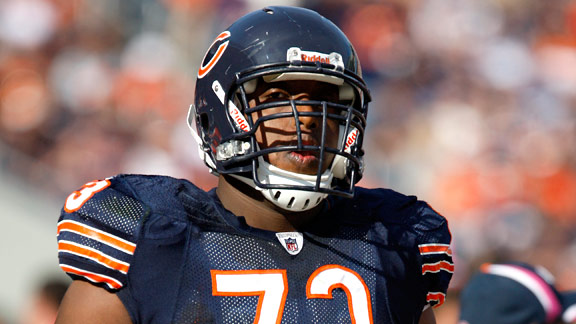 Saturday's game could be a turning point in the battle at left tackle.
Caleb Hanie has agreed to a two-year deal with the Broncos, according to a source.
Source: Former Bears QB Caleb Hanie will visit with the Broncos on Wednesday.
Chicago BearsKey free agents: Tight end Kellen Davis, running back Matt Forte (franchise), cornerback Corey Graham, quarterback Caleb Hanie, defensive end Israel Idonije, cornerback Tim Jennings, quarterback Josh McCown, safety Brandon Meriweather and receiver Roy Williams.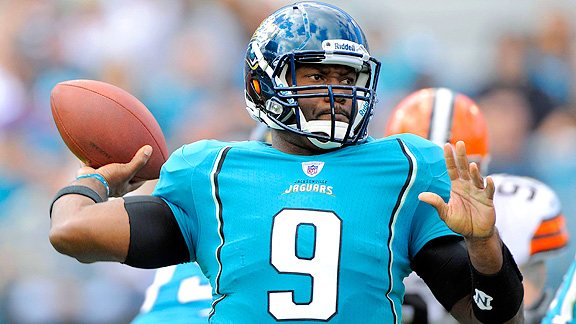 Indications are the Bears have a real desire to upgrade at backup QB.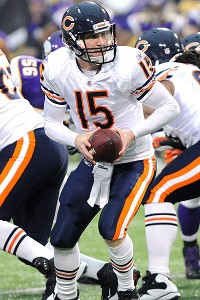 Lovie Smith said the Bears will take a hard look at the backup QB spot.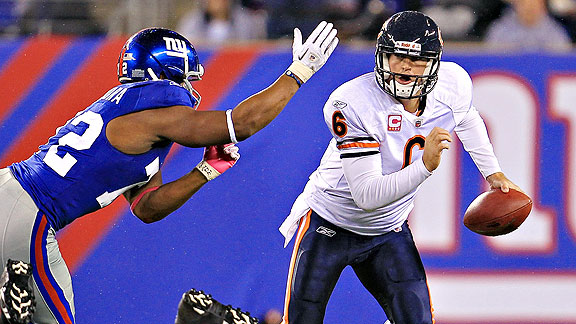 Michael C. Wright breaks down the Bears roster with a look at the QBs.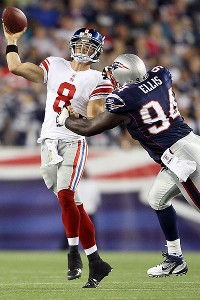 The Giants' David Carr says an experienced backup QB is vital in the NFL.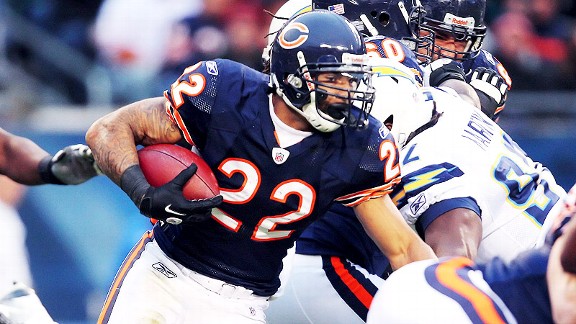 Matt Forte tops the list of 14 Bears free agents this offseason.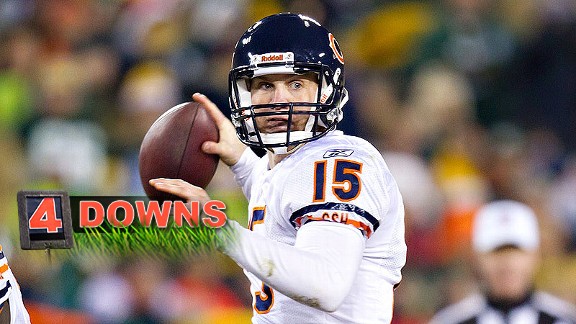 Four Downs: Would the Bears be in the playoffs with more Josh McCown?
Josh McCown is getting a chance to start against the Packers.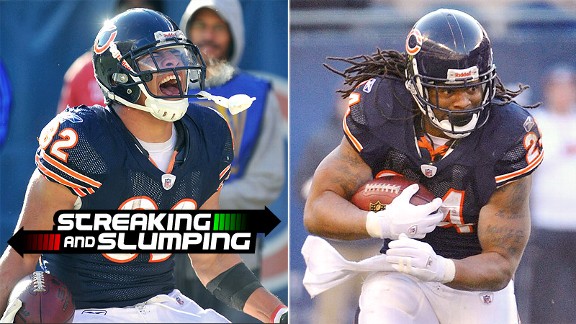 Michael C. Wright looks at which Bears are Streaking and Slumping.
Video: The Bears' problems extend beyond Caleb Hanie.
Lovie Smith was non-committal on his starting quarterback for Sunday.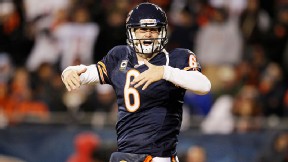 Michael C. Wright breaks down the Bears' collapse over the past month.