Jesse Rogers enters the Blackhawks chat room at 1 CT.
Joe Maddon, who had several themed trips when he was manager of the Rays, puts together a hockey-themed trip.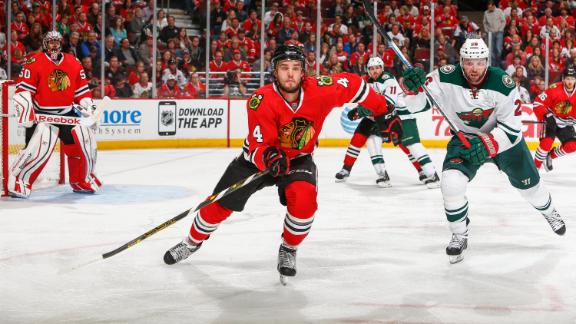 5h
Scott Powers and Joe McDonald
The Blackhawks are sticking with the same lineup for Game 2, but the Wild are tweaking because of an injury.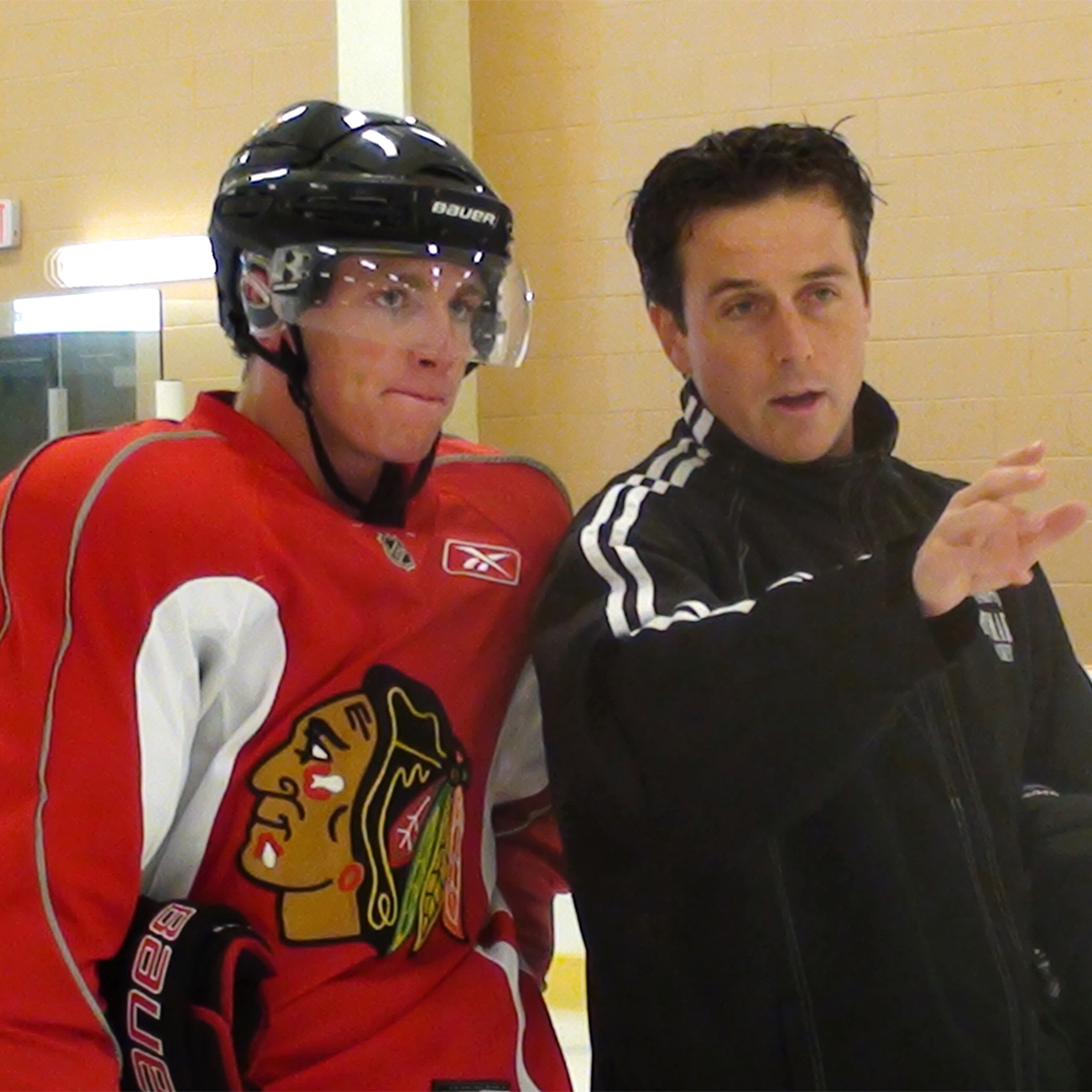 Patrick Kane and Zach Parise both work with development coach Darryl Belfry, but he won't give either one an advantage over the other in this series.
Chicago has eliminated the Wild in the previous two postseasons, but Minnesota now has more experience, a deeper team and improved goaltending.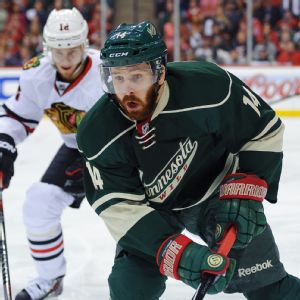 1d
Joe McDonald and Scott Powers
Minnesota Wild forward Justin Fontaine will miss Game 2 after suffering a lower-body injury in Game 1, while Blackhawks forward Kris Versteeg may return from his own lower-body injury.
The Blackhawks have won five of their first seven playoff games, but defensive lapses are concerning.
ESPN's Scott Powers and Joe McDonald and NHL.com correspondent Brian Hedger break down the Chicago Blackhawks' 4-3 win over the Minnesota Wild in Game 1 of the second-round series.
It might not have been an overpowering blast, but Teuvo Teravainen's first career playoff goal stood up as the winner in the Hawks' Game 1 victory.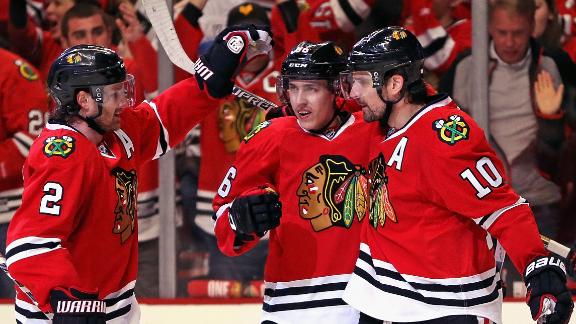 The Wild's comeback fell short against the Blackhawks, but Devan Dubnyk is focusing on making the next stop.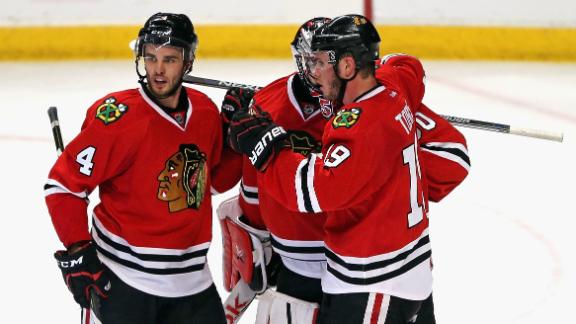 Though they let a 3-0 lead slip away, the Blackhawks showed the Wild that their successful group has plenty of life left with a victory in Game 1.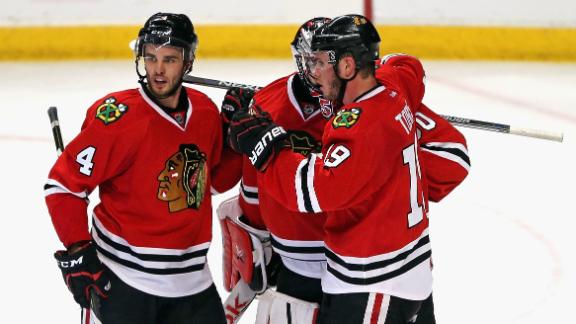 Teuvo Teravainen broke a tie with his first playoff goal and the Chicago Blackhawks beat the Minnesota Wild 4-3 on Friday night in Game 1 of the Western Conference semifinal series.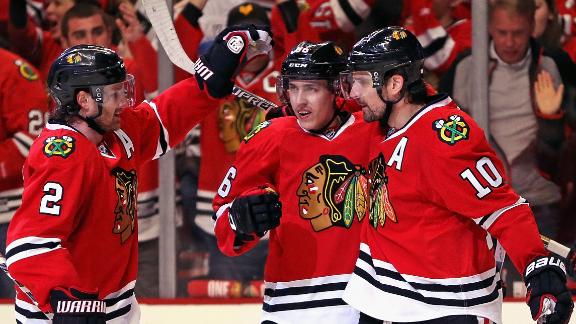 Rookie Teuvo Teravainen's goal in the final minute of the second period stood up as the winner as the Blackhawks hung on to beat the Wild in Game 1.