Video: Blackhawks take on Sharks
Blackhawks coach Joel Quenneville said he will consider any and all lineup changes that might help his team win Game 6 on Wednesday.
The Blackhawks are facing elimination at home in Game 6, but thanks to a range of past experiences, they're still confident.
ESPN Chicago's Scott Powers and NHL.com correspondent Brian Hedger break down the Chicago Blackhawks' 5-4 overtime loss to the Anaheim Ducks in Game 5 of the Western Conference finals.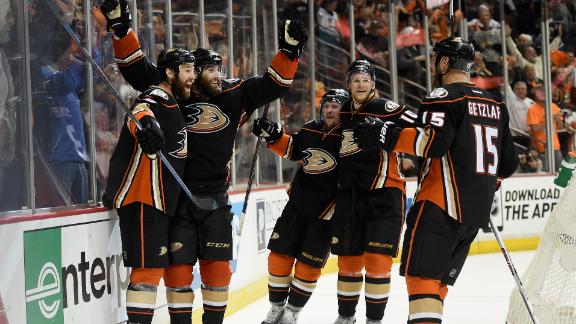 The Blackhawks' bad postseason habit of allowing goals in bunches bit them again Monday, when a three-goal deficit proved to be their undoing.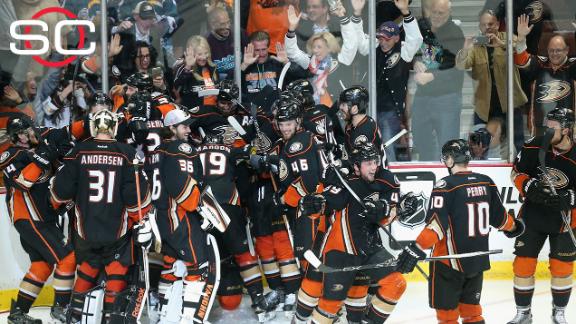 Matt Beleseky's OT winner saved his Ducks from what could have been a crushing loss and moved them one game closer to the Stanley Cup finals.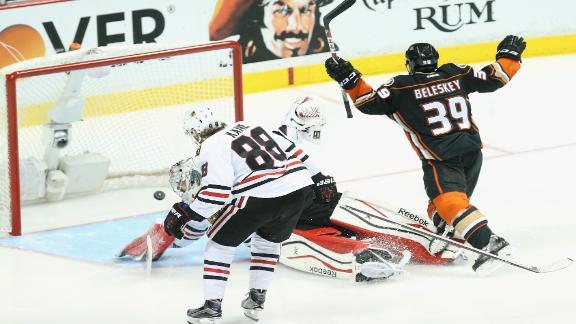 Matt Beleskey scored 45 seconds into overtime, and the Anaheim Ducks beat the Chicago Blackhawks 5-4 on Monday night in Game 5 to take a 3-2 lead in the Western Conference finals.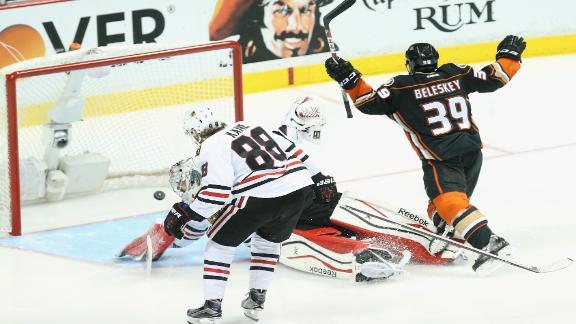 Matt Beleseky scored 45 seconds into overtime to give the Ducks a Game 5 win and a 3-2 series lead against the Blackhawks.
It comes down to a best-of-three affair to determine the Western Conference champion, and the Ducks and Blackhawks are both feeling confident.