The Blackhawks have a wealth of individual talent, but they haven't figured out how to put that toward consistent power-play success.
Paul Konerko, who will have his number retired by the White Sox on Saturday, says he has no regrets about stepping away from baseball.
Veteran Antoine Vermette thought his play was good enough to remain in the lineup and was frustrated to sit out of Game 3.
Trevor Van Riemsdyk participated in his first practice Friday since undergoing wrist surgery in April and is hopeful to get back on the ice soon.
The Chicago Blackhawks recalled defenseman Trevor van Riemsdyk from the Rockford IceHogs of the AHL on Friday.Van Riemsdyk, 23, played 18 games with the Blackhawks to begin the season.
ESPN Chicago's Scott Powers and NHL.com correspondent Brian Hedger break down the Chicago Blackhawks' 2-1 loss to the Anaheim Ducks in Game 3 of the Western Conference finals.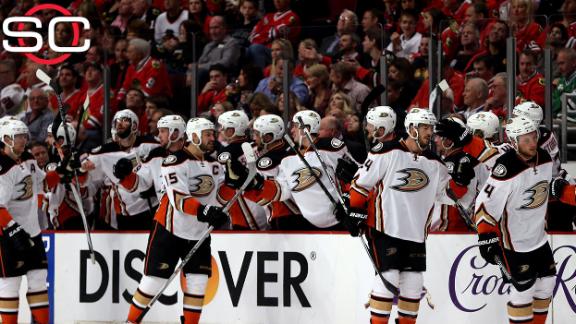 The Blackhawks had plenty of chances in Game 3, particularly on the power play, but could not cash in -- and find themselves down 2-1 to Anaheim.
Kris Versteeg and Joakim Nordstrom do little to help Chicago, which couldn't generate much offense and now trails Anaheim 2-1 in the series.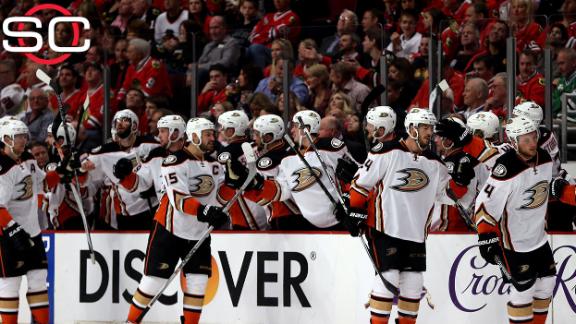 Frederik Andersen made 27 saves, helping Anaheim kill off five power plays, and the Ducks beat the Blackhawks 2-1 on Thursday night for a 2-1 lead in the Western Conference finals.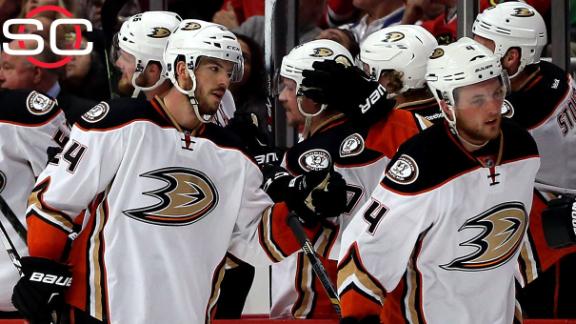 The Ducks handed the Blackhawks their first home loss in these playoffs to take a 2-1 series lead in the West finals.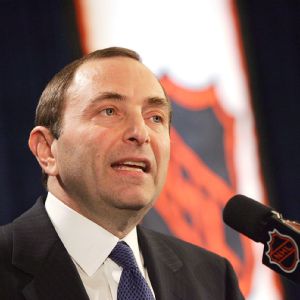 NHL commissioner Gary Bettman expects the salary cap for the 2015-16 season to settle in around $71 million, depending on the fluctuations of the Canadian dollar.
The Blackhawks shook up their lines for Game 3, adding Kris Versteeg and Joakim Nordstrom and dropping Teuvo Teravainen and Antoine Vermette.