Known for his playoff prowess, Bryan Bickell hasn't been able to convert any scoring chances this postseason.
ESPN Chicago's Scott Powers and NHL.com correspondent Brian Hedger break down the Chicago Blackhawks' 5-4 double-overtime win over the Anaheim Ducks in Game 4 of the Western Conference finals.
Antoine Vermette kept mostly quiet after he was a healthy scratch in Game 3, and his play did the talking in Game 4 as he returned to net the winner.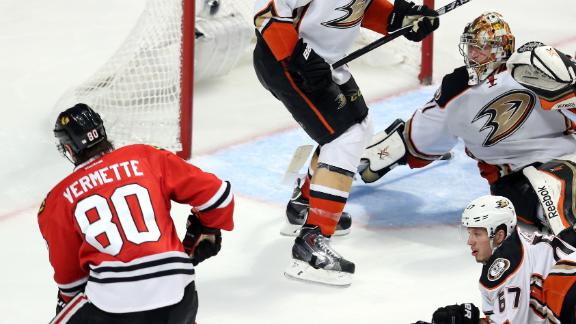 For the second time, Chicago put the pressure squarely on Anaheim to prove that it can withstand the gut shot of losing a game it deserved to win.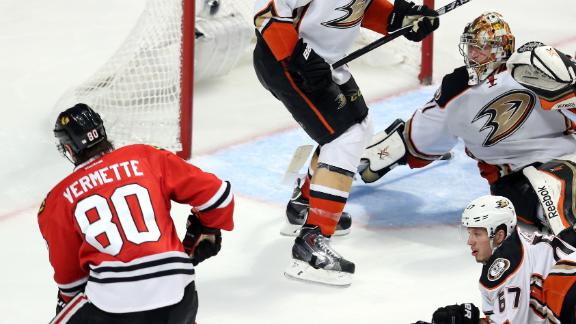 The Ducks' third-period flurry would've doomed many teams with lesser pedigree, but the Blackhawks hung in, answered and finally prevailed in Game 4.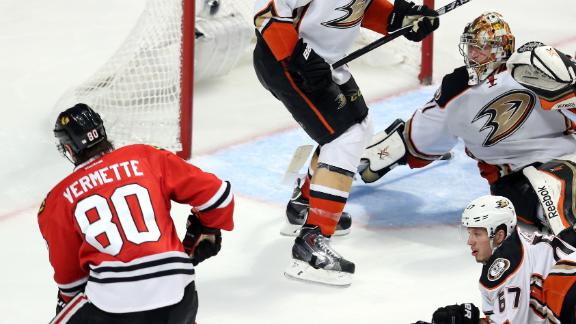 The Blackhawks prevailed in overtime yet again when Antoine Vermette scored early in double overtime to beat the Ducks and even the Western Conference finals at 2-2.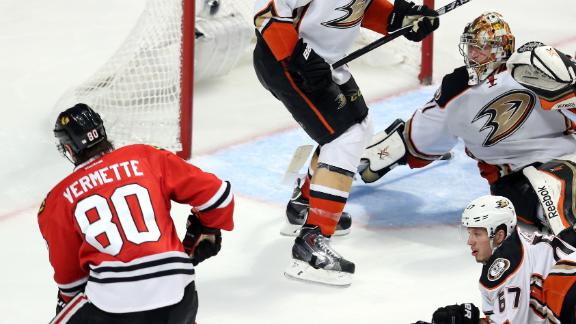 After a furious third period, it took a goal from an unlikely hero in the second overtime to give the Blackhawks the win and tie the West finals 2-2.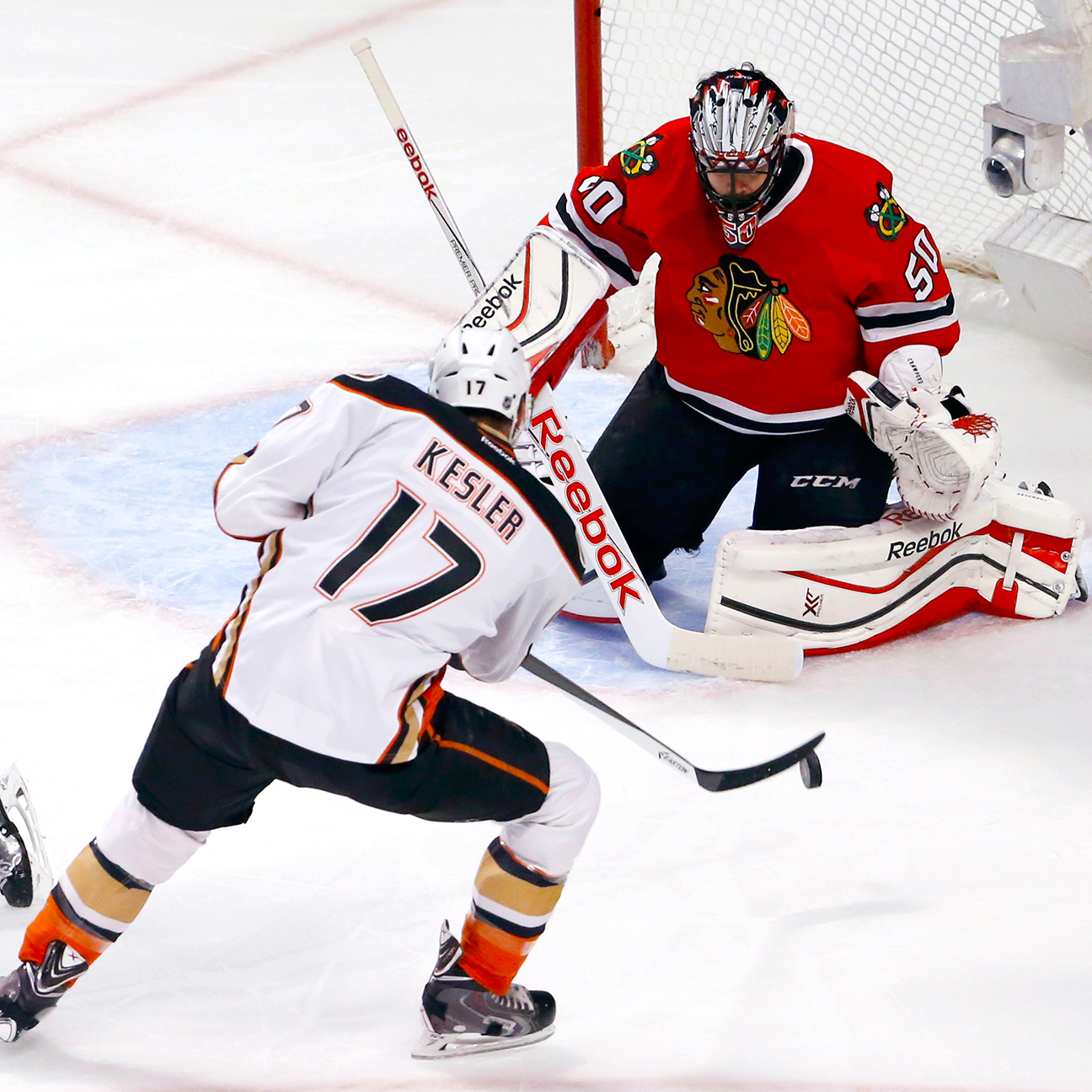 Game 4 will be a pivotal game for the battle-tested but struggling Blackhawks as they trail the Ducks in the West finals 2-1.
CHICAGO -- Chicago Blackhawks coach Joel Quenneville is going back to what worked.After removing Teuvo Teravainen and Antoine Vermette from the lineup and replacing them with Kris Versteeg and Joakim Nordstrom in the Blackhawks' 2-1 loss to the Anaheim Ducks in Game 3 of the Western Conference finals, Quenneville has decided to return Teravainen and Vermette to the lineup for Game 4 on Saturday.
The Blackhawks have a wealth of individual talent, but they haven't figured out how to put that toward consistent power-play success.
Paul Konerko, who will have his number retired by the White Sox on Saturday, says he has no regrets about stepping away from baseball.
Veteran Antoine Vermette thought his play was good enough to remain in the lineup and was frustrated to sit out of Game 3.