Matt Beleskey scored 45 seconds into overtime, and the Anaheim Ducks beat the Chicago Blackhawks 5-4 on Monday night in Game 5 to take a 3-2 lead in the Western Conference finals.
Matt Beleseky scored 45 seconds into overtime to give the Ducks a Game 5 win and a 3-2 series lead against the Blackhawks.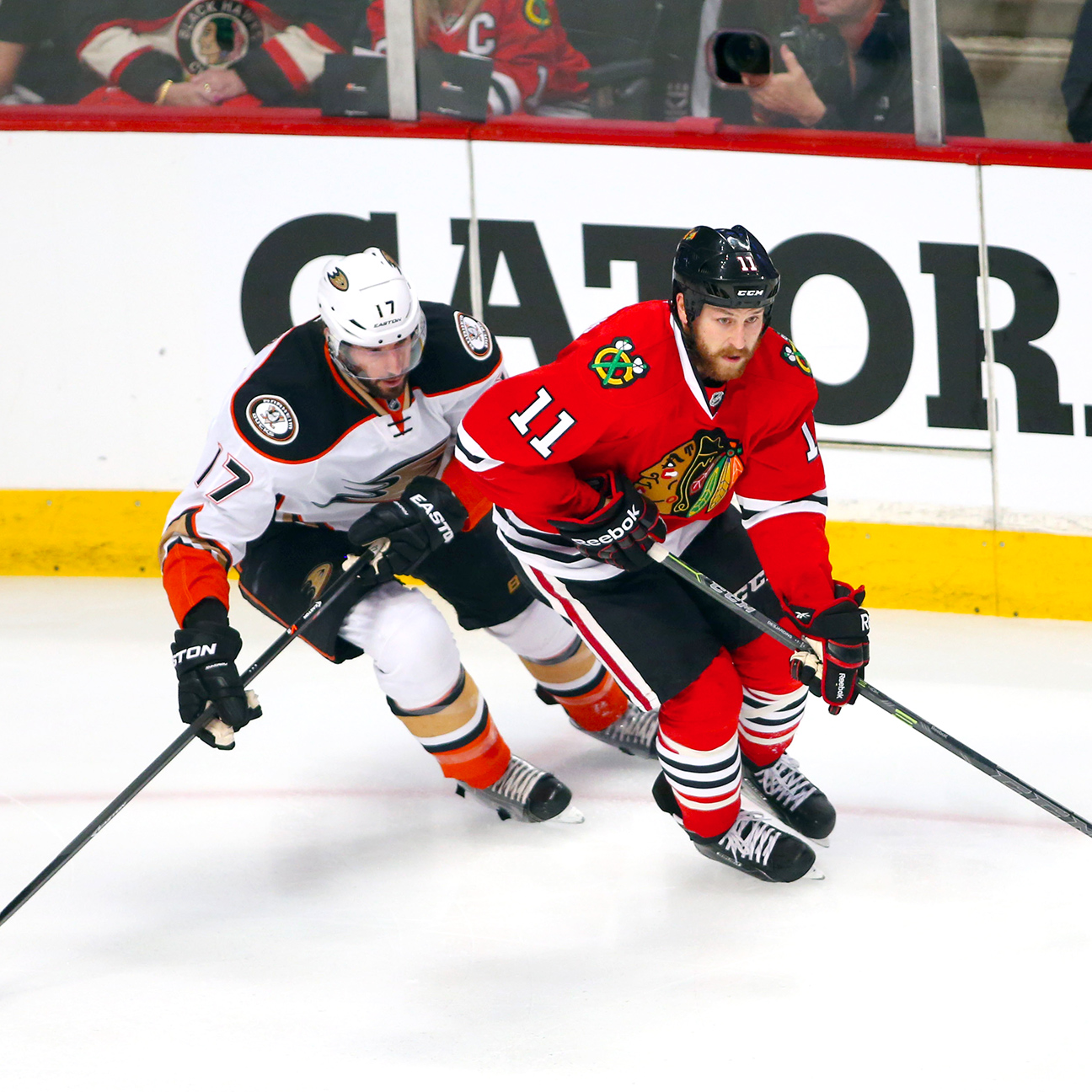 It comes down to a best-of-three affair to determine the Western Conference champion, and the Ducks and Blackhawks are both feeling confident.
ANAHEIM, Calif. -- The Chicago Blackhawks swear they're feeling fine after taking 220 hits from the Anaheim Ducks in the first four games of the Western Conference finals.
Craig Custance writes that the Ducks like their chances as the WCF progresses, and offers up nine other takeaways from the NHL weekend.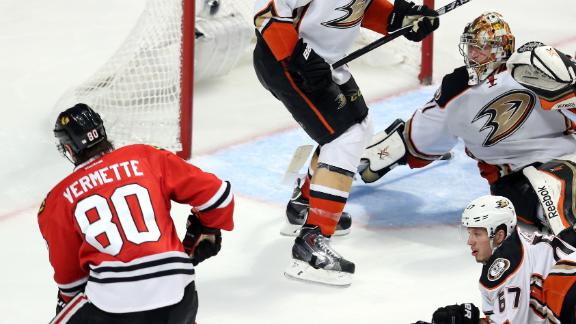 The Western Conference finals between the Ducks and Blackhawks are turning into a classic. How so? Let's count the reasons.
Known for his playoff prowess, Bryan Bickell hasn't been able to convert any scoring chances this postseason.
ESPN Chicago's Scott Powers and NHL.com correspondent Brian Hedger break down the Chicago Blackhawks' 5-4 double-overtime win over the Anaheim Ducks in Game 4 of the Western Conference finals.
Antoine Vermette kept mostly quiet after he was a healthy scratch in Game 3, and his play did the talking in Game 4 as he returned to net the winner.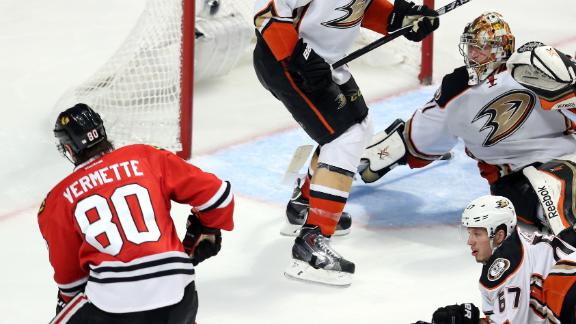 For the second time, Chicago put the pressure squarely on Anaheim to prove that it can withstand the gut shot of losing a game it deserved to win.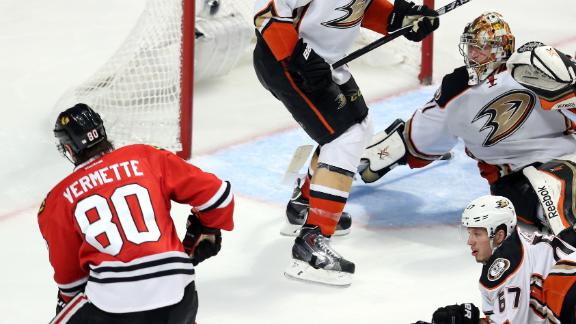 The Ducks' third-period flurry would've doomed many teams with lesser pedigree, but the Blackhawks hung in, answered and finally prevailed in Game 4.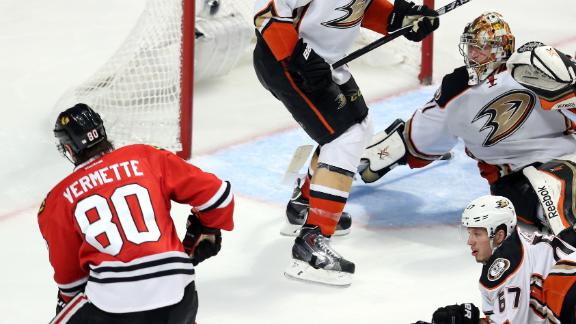 After a furious third period, it took a goal from an unlikely hero in the second overtime to give the Blackhawks the win and tie the West finals 2-2.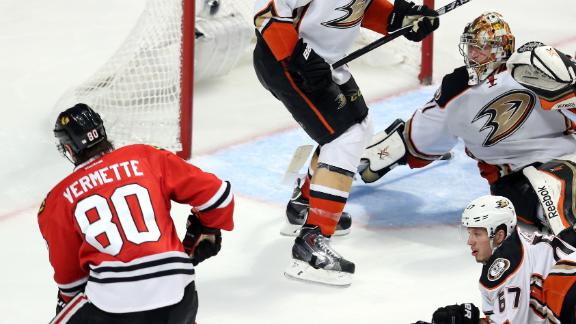 The Blackhawks prevailed in overtime yet again when Antoine Vermette scored early in double overtime to beat the Ducks and even the Western Conference finals at 2-2.