Video: Did MJ keep Isiah off Dream Team?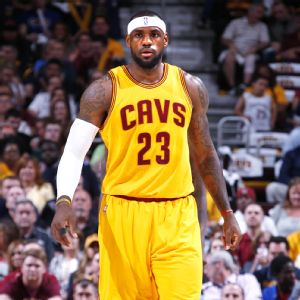 King James placed his crown back on for Game 2.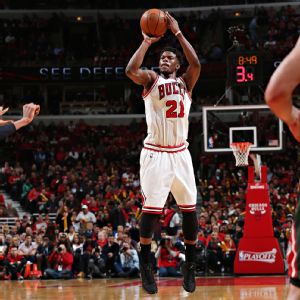 Chicago Bulls swingman Jimmy Butler will be named the NBA's Most Improved Player this week, according to league sources.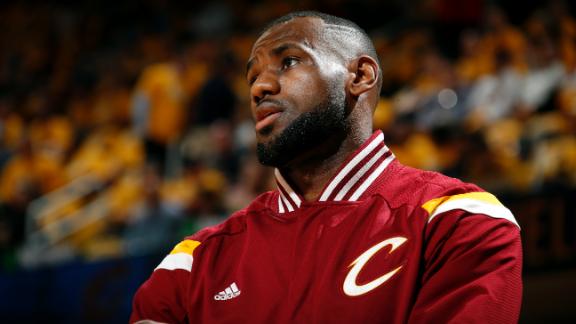 After a 7-for-26 showing from 3-point range in Game 1, Cleveland knows it must improve from deep to avoid a 2-0 deficit.
As Jimmy Butler's game has grown, so too has his confidence in his ability to be a leader on a veteran Bulls team.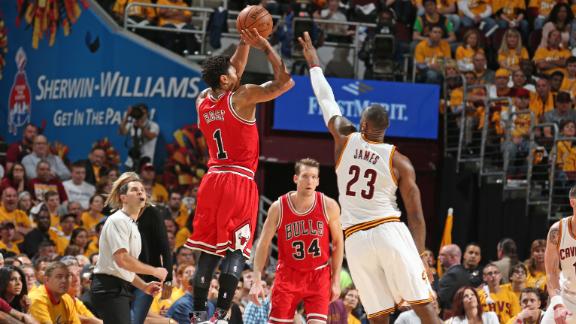 Kyrie Irving, even though he scored a game-high 30 points in Game 1, said he cost the Cavaliers by getting tired out late in the fourth quarter.
The 2004 NBA Finals MVP also speculated on how it feels to win a title while injured.
Even without Kevin Love and J.R. Smith, the Cavaliers still present a challenge to the Bulls because of LeBron James and Kyrie Irving.
Despite being selected for the All-Star Game this season, Chicago's Jimmy Butler doesn't feel he's reached the "superstar" level yet.
Cavaliers coach David Blatt has changed his starting lineup by inserting Tristan Thompson for Game 2 against the Bulls.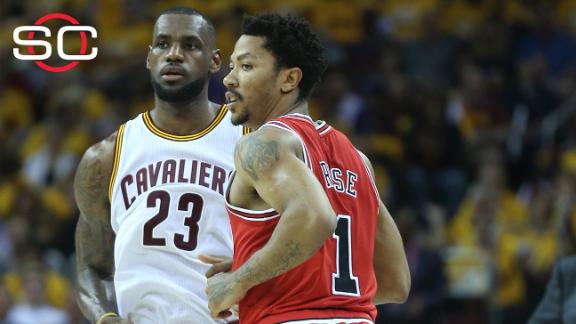 This might be the last, best chance for this group of Bulls to win a championship, Ramona Shelburne writes.