November, 5, 2013
11/05/13
8:15
AM CT
Chicago Simeon junior forward
D.J. Williams
committed to Illinois on Tuesday.
Williams, a 6-foot-7, 203-pound small forward, chose the Illini over DePaul, Florida, Georgetown, Providence, Purdue and SMU.
"From my first time on campus, I was just thinking it was the right move," Williams said by phone on Tuesday morning. "I've liked [Illinois] coach [John] Groce on and off the court. It's also close to my home. My family can watch me play. The Big Ten is also one of the best conferences in the country."
Williams is ranked No. 28 in ESPN's Class of 2015 and is the highest-ranked recruit Groce has landed since being hired in March of 2012. Illinois has two top-50 recruits committed in the Class of 2014 and signed two top-100 recruits in the Class of 2013.
ESPN RecruitingNation scout/analyst Reggie Rankin thought Williams could be an impact player in the Big Ten and was another significant recruit for the Illini.
"I think he's a wing player that can score," Rankin said. "He's got great length. He's got a terrific mid-range game. He's active and he's got tremendous upside. He'll be an excellent wing scorer in the Big Ten. That's a tremendous get for them, especially from another instate, Chicago high school power.
"I think that now Groce has been there a year and he's more established that these things are going to happen more consistently. It may not be a steady stream, but I think he'll be able to get high-level underclassmen early because they're established there as a team and are doing well and are projected to do well. They also have an excellent class in play in 2014. I think it's part of Groce and his staff being more established and working their home turf, which is a tremendous recruiting ground for them."
Williams was optimistic he could attract other top players from his class and help build Illinois into a championship contender.
"I can now start recruiting for the other players to kind of join me," Williams said. "Illinois is rolling really good. With the players they have coming in and more from my year, I think we can make a big run in the NCAA tournament."
Williams is the third player from Simeon to commit to Groce. He previously signed shooting guard
Kendrick Nunn
and point guard
Jaylon Tate
from Simeon. Both are expected to play for the Illini as freshmen this season.
Simeon coach Robert Smith said he was proud to send players to Illinois.
"It's one thing [former Simeon coach Bob] Hambric talked to me about when I was younger, about keeping guys at home is always big for Simeon, Illinois and the state," Smith said. "I think it's a great opportunity. Our basketball is too good in the state to have everyone leave for other schools. That's my drive to let other people and coaches know to try to keep our guys home. It's not for everyone. It's best for some players to go to Kentucky, Duke and North Carolina because it doesn't fit here, but we should try to make our basketball rich and good in Illinois."
Williams has made a number of unofficial visits to Illinois during the past few years. His most recent visit came during Illinois' football homecoming on Oct. 26.
Illinois assistant coach Paris Parham was the lead recruiter on Williams.
Illinois is also among the final four schools for Chicago Curie senior forward
Cliff Alexander
, who is ranked No. 3 in the Class of 2014 by ESPN. He will announce between DePaul, Illinois, Kansas and Memphis on ESPNU on Nov. 15.
"Williams' commitment certainly can't hurt with Alexander," Rankin said. "It shows another Chicago high-level player has earned their trust to go to Illinois."
Williams is Illinois' first Class of 2015 recruit.
December, 28, 2012
12/28/12
3:59
PM CT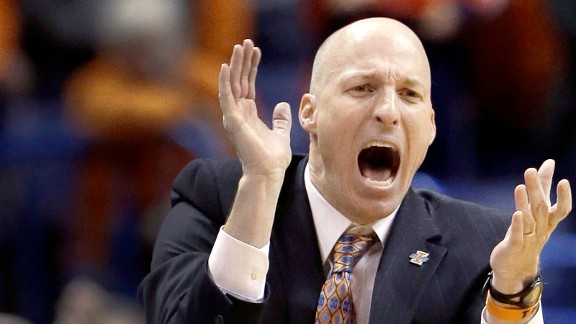 AP Photo/Jeff RobersonIllinois' John Groce is capturing the attention of recruits with the Illini's success.
Being Illinois' head coach got John Groce in most doors when he was first hired and began recruiting the Chicago area.
Groce's sales pitch then was a mixture of the past along with predicting the future. He spoke of what he had done at Ohio and what he thought he could with Illinois. Some recruits knew of Ohio because of Chicago product D.J. Cooper and its NCAA tournament appearances, but not everyone was familiar with the Bobcats.
December, 21, 2012
12/21/12
1:26
PM CT
CHICAGO --
Jabari Parker
, the nation's No. 2 senior out of Simeon Career Academy in Chicago, said Friday his decision to commit to Duke has resulted in some fans harassing him on Twitter.
Read the entire story
.
December, 20, 2012
12/20/12
3:42
PM CT
December, 20, 2012
12/20/12
1:09
PM CT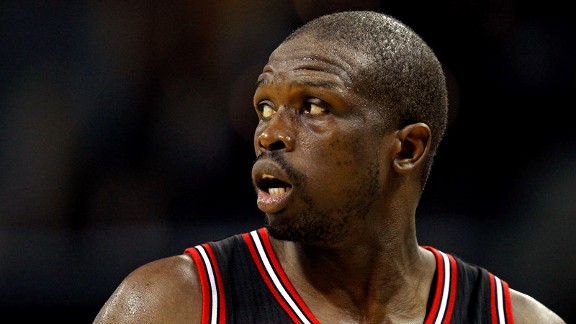 Streeter Lecka/Getty ImagesLuol Deng said holding a press conference to announce a college decision makes the day unique.
DEERFIELD --
Chicago Bulls
forward
Luol Deng
can relate to Simeon star
Jabari Parker
as the latter prepares to announce where he'll play college basketball.
November, 15, 2012
11/15/12
4:24
PM CT
CHICAGO -- If a college basketball coach is going to have one close relationship with any high school in Chicago, Simeon would be the desirable place.

The Wolverines have owned Illinois high school basketball for nearly a decade. Simeon has won five state championships and has had one runner-up finish in the past seven years. It has produced two players ranked in the nation's top 5 during that span and will have delivered at least 16 players since 2006 to Division I programs after the upcoming season.


October, 22, 2012
10/22/12
3:28
PM CT
By
Dave Telep
| ESPNChicago.com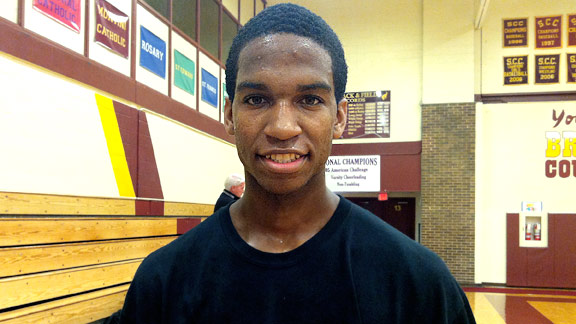 Dave Telep/ESPN.com
LOMBARD, Ill. -- This weekend's first-ever "Midwest Workout" highlighted 45 players selected from Illinois and the surrounding region. The concept was to bring in three groups of 15 players and put them through roughly an hour of drills, implement basic principles and then allow 30 minutes of controlled play using the concepts learned.
Mike Procopio, a former scout with the Boston Celtics and operator of Hoop Consultants, conducted the five-hour workout.
From an evaluation standpoint, the event allowed you to see how a prospect reacts to the implementation of concepts and gauge an overall skill level. There were players ranging from low to high major. In an era where exposure events are the rage, Procopio's workout was a welcomed change where real basketball concepts were taught and emphasized. In short, the 45 kids who were hand picked to attend were subject to improvement.
Read the entire story
.

October, 8, 2012
10/08/12
7:34
PM CT
The basketball future of Chicago Simeon Career Academy forward
Jabari Parker
, the nation's No. 1-ranked senior, could be affected by The Church of Jesus Christ of Latter-day Saints' recent decision to lower the age minimum for men to serve a mission, his father said Monday.
Church president Thomas S. Monson announced Saturday at the 182nd Semiannual General Conference that Mormon men who have graduated from high school may go on their two-year missions at 18 rather than the previous age of 19.
"I am not suggesting that all young men will -- or should -- serve at this earlier age," Monson said. "Rather, based on individual circumstances, as well as upon a determination by priesthood leaders, this option is now available. ... We affirm that missionary work is a priesthood duty -- and we encourage all young men who are worthy and who are physically able and mentally capable, to respond to the call to serve."
Parker, who is Mormon and will turn 18 in March, had planned on attending college for at least one year, then deciding whether to go on a mission or enter the NBA draft. Parker told Sports Illustrated he was torn between heading on a mission and his dream of playing in the NBA.
Read the entire story.
August, 21, 2012
8/21/12
10:19
PM CT
By
morrisk
| ESPNChicago.com
Simeon senior guard
Kendrick Nunn
, an ESPN 100 recruit, has set up dates for his five official visits, his father said on Tuesday.
Nunn released a list of five schools he was considering on Aug. 3 and will visit all of those schools in September and October. He will visit
Illinois
from Sept. 14-16,
Memphis
from Sept. 21-23,
UCLA
from Sept. 28-30,
Ohio State
from Oct. 5-7 and
Marquette
from Oct. 12-14, according to Melvin Nunn.
Nunn, a 6-foot-2 shooting guard, is ranked No. 54 in the ESPN 100. He's considered the state of Illinois' second-best senior behind his high school teammate
Jabari Parker
, who is the nation's top-ranked player.
Nunn averaged 15 points for Simeon last season and helped it to its third consecutive state championship. He also helped Team USA win gold in the FIBA U17 World Championship this summer.
August, 16, 2012
8/16/12
9:36
AM CT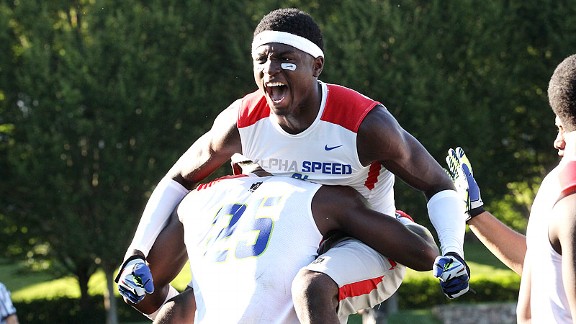 Tom Hauck for ESPN.comNot only is Treadwell the top uncommitted recruit in Illinois, he is the top undecided player in the Midwest.
The 2013 class is one of the strongest in Illinois in recent memory. There are 12 prospects rated as four-star recruits from the state in 2013, which matches combined total from 2011 and 2012.
Although the top two spots in Illinois are occupied by skill positions players -- WR
Laquon Treadwell
(Crete, Ill./Crete-Monee) and RB
Ty Isaac
(Joliet, Ill./Joliet Catholic) -- six of the top 10 players in the state can be found along the lines. That isn't much of a surprise, as the Midwest is known for producing big boys.
Five offensive tackles are found among the top 10 players in Illinois, and another offensive lineman -- guard
Kyle Bosch
(Wheaton, Ill./St. Francis) -- comes in at No. 6. Overall, the top part of the state's 2013 class is heavy on offense as 12 of the top 14 prospects could all play on that side of the ball.
Two Big Ten teams without much success recently are hoping they found their quarterbacks of the future from the state.
Read the entire story
.