Chicago Colleges:

Charles Matthews
August, 2, 2013
8/02/13
7:26
PM CT
Illinois coach John Groce and his staff have narrowed their recruiting focus for the class of 2014. Here's a look at the players the Illini are recruiting:
Curie (Chicago) power forward Cliff Alexander:
Alexander, the nation's No. 2-ranked senior by ESPN, is the priority for Illinois. He would be the biggest recruit in the program's history since the Illini landed Marcus Liberty and Deon Thomas in the late 1980s. Alexander would likely only stick around one season, but he could do wonders for Illinois on the floor in that one year and off the floor in recruiting, especially in Chicago, for many years to come. Groce was glued to Alexander's club games in July. Alexander, his parents and his coaches are said to be in communication with Groce and his staff often. Sources have indicated Alexander is high on the Illini, and those around Alexander are pleased with Illinois' constant contact.
Whitney Young (Chicago) center Jahlil Okafor:
Okafor, the nation's No. 1 recruit, hasn't cut Illinois from his list, and Illinois hasn't stopped recruiting him, but his coming to the school likely won't happen. Okafor and
Tyus Jones
have been adamant about wanting to play with together, and Jones isn't interested in Illinois, and Illinois isn't recruiting Jones. The math is simple. Illinois' hope has to be for Okafor and Jones not to end up somewhere in the Big Ten. They're considering Michigan State and Ohio State.
White Station (Tennessee) power forward Leron Black:
Illinois feels as good about its chances with Black as anyone it's recruiting in the senior class. Black, who is ranked No. 36 in the country, has other schools, including Florida, Indiana and Louisville, after him, but the Illini have been pursuing him for some time now and have built a relationship. If Illinois received a commitment from Alexander or Black, it wouldn't mean the Illini would lose out on the other player. Illinois believes Alexander, a big-bodied power forward, and Black, a more slender and high-motored power forward, could play perfectly together and have been trying to sell them on that.
Ballard (Kentucky) point guard Quentin Snider:
Snider, who is ranked No. 28, recently de-committed from Louisville and re-opened his recruitment. Illinois has already been in touch and offered him a scholarship. Groce is still looking for his point guard of the future, and Snider could be that. A lot of schools, including several in the Big Ten, are reaching out to Snider, so it may be some time before he creates a list and figures out whether he'll consider Illinois.
Morgan Park (Chicago) power forward Josh Cunningham:
Illinois has expressed some interest to Cunningham and his high school and club coach Nick Irvin. The Illini have invited Cunningham to come on campus for a visit. Cunningham has drawn some Big Ten interest from Iowa, Minnesota and Northwestern and has also been recruited by DePaul, but he's still likely a long shot to get an offer from Illinois. If things fall through with Alexander and Black, Cunningham could be Plan C. Cunningham has said he's going to take his time with his recruiting, so that could play into Illinois' favor down the road. Either way, the Illini are covering their tracks in case they want to pursue Cunningham harder at some point.
Other notes:

Illinois has been in contact with the father of Marian Catholic (Illinois) senior point guard Tyler Ulis, but the Illini haven't picked up their recruiting of him.
Another Simeon player could be on the verge of getting a scholarship offer from Illinois. The Illini have been closely following class of 2016 guard Zack Norvell, a 6-foot-4 shooting guard.
December, 28, 2012
12/28/12
3:59
PM CT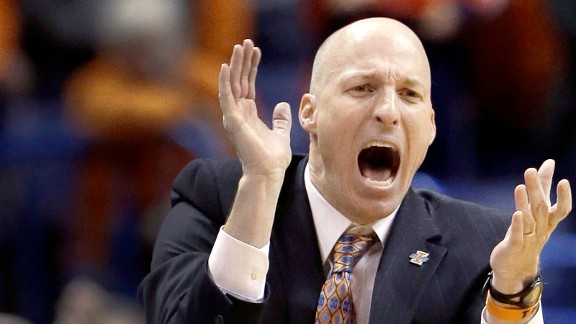 AP Photo/Jeff RobersonIllinois' John Groce is capturing the attention of recruits with the Illini's success.
Being Illinois' head coach got John Groce in most doors when he was first hired and began recruiting the Chicago area.
Groce's sales pitch then was a mixture of the past along with predicting the future. He spoke of what he had done at Ohio and what he thought he could with Illinois. Some recruits knew of Ohio because of Chicago product D.J. Cooper and its NCAA tournament appearances, but not everyone was familiar with the Bobcats.
May, 8, 2012
5/08/12
4:19
PM CT
St. Rita freshman guard
Charles Matthews
awoke to a phone call from his high school coach notifying he had been offered by DePaul and Illinois on Tuesday.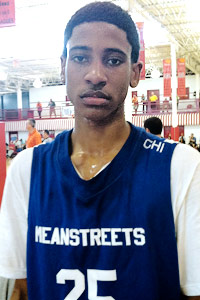 Dave Telep/ESPN.comCharles Matthews is a young PG certainly worth keeping tabs on.
Matthews stayed home from school Tuesday because he wasn't feeling well and had already missed one call from St. Rita coach Gary DeCesare before he was finally reached with the news.
"It was such a blessing," said Matthews, a 6-foot-4 guard. "It's truly an honor and a blessing to be offered these opportunities. I'm just a freshman, and I have three scholarship offers. I'm grateful."
Matthews previously was offered by Arizona in April. DePaul and Illinois watched Matthews while he played with MeanStreets, a club team, during the April recruiting period.
"You always want to have an in-state school on your list," Matthews said of the two offers. "My doors are going to be open to both of those schools in the long run."
Matthews didn't anticipate jumping on any of the offers soon. He said he has seen too many players make mistakes with early commitments.
"I'm going to take my time to look it over," Matthews said. "I'm not going to rush into it. I notice a lot of people de-committing after they commit early. I don't want to be one of those people to go back and forth with my college decision. I want to make a firm decision that I'm comfortable with."
DeCesare, who was previously a Division I assistant coach, has mixed feelings about Matthews' offers.
"I don't think I believe in the system offering kids so early," DeCesare said. "Who knows who's going to be there three years from now? But I guess it's a necessary evil because they look at who's being offered."
Matthews started for St. Rita's varsity team as a freshman and averaged nine points and six rebounds.
"I think he's got great versatility," DeCesare said. "He could play in high school at all five positions. I think he could be an off-guard in college. I think he could be a point guard. He's got great size to him. His size for a freshman to be a 6-4, 6-5 and handle the ball is obviously a huge plus for anybody."
TOP 25 SCOREBOARD
Saturday, 12/21
Monday, 12/23
Tuesday, 12/24
Thursday, 12/26
Friday, 12/27
Saturday, 12/28
Monday, 12/30
Tuesday, 12/31
Wednesday, 1/1
Thursday, 1/2
Friday, 1/3
Saturday, 1/4
Sunday, 1/5
Monday, 1/6
TOP PERFORMERS