Chicago Colleges:

Chicago Bulls
June, 23, 2013
6/23/13
10:59
PM CT
Former
Illinois
guard
Brandon Paul
has been invited to a second workout with the
Chicago Bulls
on Monday prior to the NBA draft, according to Paul's mother.
Paul, a 6-foot-4, 201-pound shooting guard, has previously worked out for the Bulls,
Minnesota Timberwolves
,
Phoenix Suns
,
Portland Trail Blazers
,
Memphis Grizzlies
,
Houston Rockets
and
New York Knicks
leading up to the draft on Thursday. He most recently worked out with the
Los Angeles Clippers
on Friday.
ESPN NBA draft analyst Chad Ford has Paul ranked No. 70 on his top-100 draft list and expects Paul to either be drafted in the second round or go undrafted.
The Bulls select in the first round at No. 20 overall and in the second round at No. 49 overall.
According to a league source, Paul has the potential to be drafted in the second round because of his shooting ability.
"The draft is right around the NBA Finals, and if you're a wing player and not a shooter in the last couple of years, it's been hard to get on the floor in the NBA Finals unless you're someone like
Tony Allen
or a defensive freak," the source said.
"Listen, everyone missed on [
San Antonio Spurs
guard]
Gary Neal
. When [general managers] miss on guys in the NBA, they're oversensitive when another player like that comes around. They don't want to miss a second time. [Paul] was a top-five, top-seven [player] in the Big Ten and can shoot it. They want to make sure he's not overlooked."
Paul averaged 16.6 points, 4.4 rebounds, 2.7 assists and 1.2 steals and shot 40.1 percent from the field and 32.5 percent from 3-point range during his senior season at Illinois last year. He scored 35 points on 10-of-16 shooting in a win over
Gonzaga
as a senior and had 43 points on 11-of-15 shooting against
Ohio State
as a junior.
Paul grew up in the Chicago suburb of Gurnee, Ill., and was selected as Illinois' Mr. Basketball out of Warren High School in 2009.
May, 31, 2013
5/31/13
1:33
PM CT
Rocky Wirtz knows the allure of public money was too much to pass up for DePaul in its search for a new basketball arena, but the
Chicago Blackhawks
owner believes the United Center would have been a good home for the Blue Demons.
In November, DePaul was offered 10 years rent-free to play at the United Center, which is owned by Wirtz's Blackhawks and the
Chicago Bulls
. The school rejected that offer in March and on May 16 Chicago mayor Rahm Emanuel announced plans for a $173 million, 10,000-seat arena across the street from McCormick Place. DePaul will pay rent at the building but will retain naming rights and permanent internal and external signage space.
"It's hard to go against public financing," Wirtz said Friday on "The Carmen & Jurko Show" on ESPN Chicago 1000. "We did it the old-fashioned way, Jerry Reinsdorf and our family, we used our own dough. What we were trying to do with DePaul, we thought it was a very fair deal. I don't know how you can get a better deal than free. We were certainly going to help them market their sport. We thought it would be great for recruiting on the West Side.
"We've spent over $2 million in wi-fi in the buiding and those are things you will not get in a publicly financed building. A building is generally never as good as the moment it's opened so over 10 years you're not going to put money back into it because that's not part of their budget. But with all due respect to DePaul, they knew what they wanted to do. They thought it was better for them to be in a building that they could have more events, more time even though they are going to be spending more in rent."
DePaul, which has been playing at Allstate Arena since 1980, will contribute $70 million toward the arena, scheduled to open in time for the 2016-17 season.
Wirtz said scheduling conflicts with the Bulls and Blackhawks were a concern for DePaul, but efforts were made to address them.
"The great thing about the United Center is it's a sports building that also can do concerts so it's a loud building," Wirtz said. "We can bring that building down to 7,500 seats, you can cover the seats, and still make it very loud. "
April, 2, 2013
4/02/13
7:02
PM CT
WASHINGTON D.C. --
Chicago Bulls
forward and
Duke
alum
Luol Deng
is happy that one of his former coaches, Chris Collins, was named the head coach at
Northwestern
on Tuesday.
Deng believes that Collins will be able to get the Wildcats back on track.
"I'm happy for him," Deng said. "I think he will do well. I think he's a good recruiter. I think he'll be able to give them different looks and different options of kids going in there, that's the first thing. In terms of basketball, he's a great guy. I think the kids will love him. But (he's) also a hard worker and has a high basketball IQ."
October, 13, 2012
10/13/12
12:14
AM CT
CHAMPAIGN, Ill. -- Illinois fans aren't the only ones expecting first-year coach John Groce to quickly turn the Illini basketball program around.
Chicago Bulls
coach Tom Thibodeau is also anticipating the same.
"I think he's going to do a terrific job," Thibodeau sair prior to the
Bulls' 86-83 loss
to the
Cleveland Cavaliers
at Assembly Hall on Friday. "He's got a lot of energy. It seems like he's ready for the challenge."
Thibodeau ran into Groce while in Las Vegas this summer, and they talked for a bit.
"He was just getting started with recruiting and stuff," Thibodeau said. "I was very impressed with him. I think he's proved to be a great coach, and (the Big Ten) is a great conference, and I think he'll have a great opportunity."
Groce texted that he also enjoyed meeting Thibodeau.
"I have a lot of respect for coach Thibodeau," Groce texted. "His teams play together and are extremely hard to score against."
Groce was hired by Illinois in March after Bruce Weber was fired. Groce spent the previous four years at Ohio and took the Bobcats to two NCAA Tournaments, including a trip to the Sweet 16.
July, 10, 2012
7/10/12
1:31
PM CT
Former Illinois point guard Demetri McCamey might be wearing a
Chicago Bulls
' uniform during the NBA summer league, but his goal is to impress every team, his agent said on Tuesday.
[+] Enlarge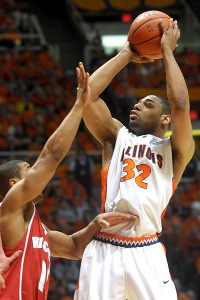 AP photo/John DixonFormer Illinois guard Demetri McCamey spent last season playing in Turkey and Israel.
McCamey, who was a four-year starter at Illinois, went undrafted in 2011 and played last season in Israel and Turkey. The NBA didn't hold a summer league last summer due to its lockout.
The Bulls begin their summer league schedule in Las Vegas on July 17 and will play five games over six days.
"This is just an opportunity for him," McCamey's agent Roger Montgomery said. "Nothing is perfect. We recognize it's what you make of it. It's just the summer league. The summer league doesn't mean you have a job. Whether you play for the Bulls who need a point guard, or play for the
Orlando Magic
who will be shuffling their roster and may see something they like, however it shakes out, you want to play well and earn an opportunity.
"He totally understands the situation. He embraces it. He's excited. He's eager to go out and really show people what they missed in the draft and also prove to himself he can do it and he was overlooked. I think he's going to do it."
McCamey declined an interview request through Montgomery and said he wanted to focus on his upcoming NBA opportunity.
Playing for the Bulls in the summer league will be unique for McCamey. He played at St. Joseph High School in the Chicago western suburb of Westchester and graduated the same year as Bulls guard
Derrick Rose
. They faced each other during their senior seasons in high school.
Rose is expected to miss a significant portion of the 2012-2013 season after tearing his ACL in last season's playoffs.
To help fill Rose's void, the Bulls drafted former Kentucky point guard
Marquis Teague
and are expected to add guard
Kirk Hinrich
in free agency. ESPNChicago.com reported Sunday that Hinrich has verbally committed the Bulls. The Bulls could still be searching for another point guard until Rose returns.
Montgomery believes McCamey can play in the NBA and has developed as a player since his final season at Illinois.
"Two things that stand out are his motor is much higher than it was when he was in college, and I think he's getting to the basket better and not just solely relying on his jump shot," Montgomery said. "He can shoot the ball. He needed to get to the basket and know when to attack and when to use his jump shot."
June, 1, 2012
6/01/12
9:43
PM CT
The first report out of Louisiana was shocking to those who hadn't heard his name in a while. And, as these things often are, it was cold.
Former NBA player
Orlando Woolridge
, 52, was pronounced dead Thursday night at his parents' home in Mansfield, La. The coroner said he had been under hospice care for a chronic heart condition.
And from there, the story was filled out with the facts of Woolridge's life: A 6-foot-9 star at
Notre Dame
, he was a member of the 1978 Final Four team. The 6th overall pick of the
Chicago Bulls
in the 1981 Draft, he played for seven NBA teams over 13 seasons before concluding his pro career after two years in Italy in '96.
And then the transgressions: a suspension for substance abuse while playing for New Jersey during the 1987-88 season. And, 25 years later, almost mysteriously, after returning home following coaching stints in the WNBA and ABA came an arrest this past February on a charge of theft for allegedly stealing aluminum lines used to transfer water to natural gas drilling sites, material valued at $2,000 and sold for scrap.
By then, Orlando Woolridge was dying.
Read the entire column.
March, 30, 2012
3/30/12
1:03
PM CT
DEERFIELD, Ill. --
Chicago Bulls
guard
Derrick Rose
put his support Friday behind his former high school coach, Simeon's Robert Smith, to be hired as an Illinois assistant.
"I think he would be great as an assistant," said Rose, who won two state championships at Simeon under Smith. "I think on the high school level he did everything possible -- win championships, state championships. It would be great for him to go onto the college level and see what he can do then."
March, 10, 2012
3/10/12
8:44
PM CT
RIVER GROVE, Ill. – Being Derrick Rose's roommate isn't so bad.
You're given a roof over your head and your own room. The refrigerator is always stocked. Entertainment -- televisions, movies, video games -- is never an issue.
[+] Enlarge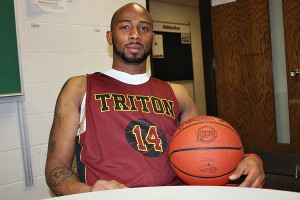 Scott Powers/ESPNChicago.comBryant Orange has gotten his basketball career back on track.
Rose is very giving when it comes to his roommates, but no one takes it for granted, and they all say they'd do the same way for Rose if any of them had made it to the NBA and he didn't. That was the pact they made growing up.
Yet while being the reigning NBA MVP's roommate is a comfortable lifestyle, it's not something Bryant Orange, one of Rose's three roommates, wanted to be defined by. He's always had his own aspirations of playing college basketball and earning a degree.
Although those goals haven't come as easy as Orange would have liked since graduating from Chicago's Simeon Career Academy with Rose in 2007, he's never stopped pursing them. He is now on path as a student and athlete to finally achieve them.
August, 8, 2011
8/08/11
11:15
AM CT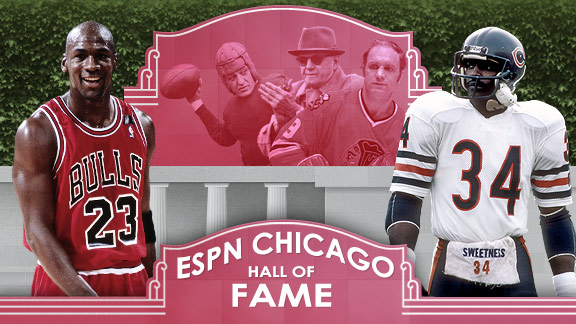 ESPN.com Illustration
Which legends belong in the inaugural class of the ESPN Chicago Hall of Fame? That's up to you.
Cast your votes!
May, 18, 2011
5/18/11
3:13
PM CT
Demetri McCamey
, who starred at St. Joseph High School and at the University of Illinois, said the Bulls have expressed interest in him prior to attending to this week's pre-draft camp in Chicago.
Read the entire story
.
May, 11, 2011
5/11/11
11:17
PM CT
Toledo redshirt freshman transfer Hayden Humes, a 6-8, 220-pound forward, has signed with UIC, the school announced on Wednesday.
The Flames also confirmed freshman guard Shawn King and junior guard Zavion Neely will not return to the program.
Humes started 26 games for Toledo last season and averaged 5.7 points and 5.1 rebounds. Humes left Toledo after the program's scholarships were reduced due to its Academic Progress Rate.
Humes averaged 10.5 points and 7.5 rebounds in his two games against UIC last season.
"Hayden is a great addition to our program," UIC coach Howard Moore said in statement. "He's a versatile big man that can play either the 4 or 5 position, and has shooting range up to 18 feet. He has great feet and great hands, and fits our system very well. I'm really excited to welcome Hayden to our team, and I think our fans will really enjoy seeing him play when he suits up for us."
Hayden is UIC's seventh Class of 2011 recruit. He joins small forward Rob Robinson, shooting guards Jerome Brown and Marc Brown, point guard Greg Travis, swingman Ahman Fells and center Will Simonton.
TOP 25 SCOREBOARD
Thursday, 8/28
Friday, 8/29
Saturday, 8/30
Sunday, 8/31