Andy Katz discusses Northwestern finding an identity during Big Ten conference play.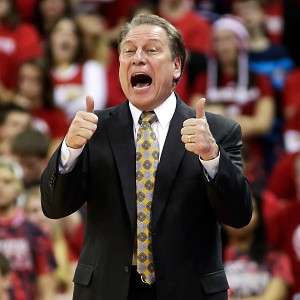 In recent years, the Big Ten has boasted an assembly of athletes who have boosted the league to the top of college basketball's conference rankings.
Northwestern senior James Montgomery III, a walk-on for the Wildcats for the past two seasons, got a big surprise from head coach Chris Collins on Thursday.
Northwestern redshirt sophomore forward Mike Turner is taking a leave of absence from the team due to personal reasons, the school announced Sunday.Turned, who is from Chicago, played in all 32 games for the Wildcats as a redshirt freshman last season.
Class of 2014 point guard Bryant McIntosh committed to Northwestern on Monday.The 6-foot-3 McIntosh, who attends Greensburg (Ind.) High School, chose the Wildcats over Dayton, Purdue, Vanderbilt and Xavier.
It always begins with the cold. New alumni trickling off the Purple Line "L," young parents carrying toddlers, white-haired die-hards docking old Cadillac boats in reserved parking: No matter who you are or how you get there, the first sensation of attending a Northwestern men's basketball game at Welsh-Ryan Arena is that bone-shattering North Shore Chicago cold.
Westlake High School (Ohio) senior power forward Gavin Skelly committed to Northwestern on Monday.Skelly, who is 6-foot-9 and 215 pounds, also considered Bucknell, Elon, Florida Gulf Coast, Notre Dame and Stanford.
Chicago St. Rita senior forward Vic Law committed to Northwestern coach Chris Collins on Thursday and became the highest-ranked recruit in the program's history.
Northwestern first-year coach Chris Collins is set to hire Armon Gates as the final assistant to his staff, according to a source.Gates has spent the past two seasons as an assistant to Loyola coach Porter Moser.
Northwestern coach Chris Collins named his former high school coach Brian James to his coaching staff as an assistant on Thursday. James coached Collins at Glenbrook North High School in Northbrook, Ill.
Duke coach Mike Krzyzewski, not surprisingly, is optimistic that Chris Collins will make an immediate impact as the new men's basketball coach at Northwestern.
Dave Telep and Paul Biancardi offer a blueprint for success for coaches taking over programs this offseason.
New Northwestern coach Chris Collins left his comfort zone as an assistant at Duke. But he didn't venture outside his area of expertise when he returned to where he grew up.
Northwestern coach Chris Collins announced Friday he retained Tavaras Hardy as the first member of his coaching staff.Hardy, a former Northwestern player, was on former Wildcats coach Bill Carmody's staff for the last seven seasons and was the associate head coach for the last two years.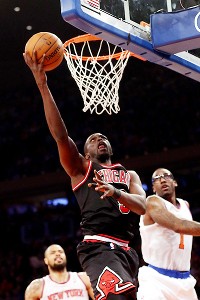 WASHINGTON D.C. -- Chicago Bulls forward and Duke alum Luol Deng is happy that one of his former coaches, Chris Collins, was named the head coach at Northwestern on Tuesday.